We're well into the first week of Ramadan and the celebrations are still at an all time high. For example, Tiffany & Co. are celebrating the Holy Month with a dedicated campaign that is set to shine the spotlight on some of the region's most visionary thinkers and dreamers who, basically, embody the spirit that is of the jewellery house.
Always known to be a strong supporter of those who stood up for creativity and individuality, Tiffany & Co. have collaborated with Emirati fashion designer, Yasmin Al Mulla, and UAE-based Syrian-born graphic designer and visual artist, Tulip Hazbar, for the new Ramadan campaign.
For the campaign – which will run throughout the month of Ramadan – Yasmin has created a capsule collection of beautiful kaftans that are available to shop under her fashion label, YNM. The collection incorporates some intricate embroidery and delicate elements that have been inspired by Tiffany's 18k flames diamond earrings, designed by the iconic Jean Schlumberger.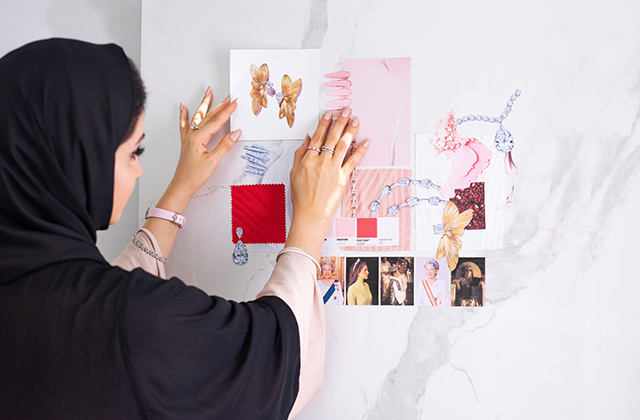 On the contrary, Tulip has created a selection of captivating illustrations that capture some of Dubai and New York's most iconic landmarks. The talented artist managed to intertwine Tiffany & Co.'s heritage with both of the cities' cultures in black, white, a touch of gold and the iconic Tiffany blue.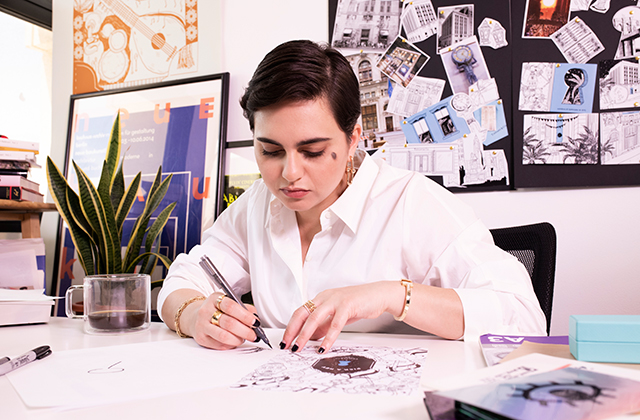 Discover the full campaign video above to see how two of the region's finest artists inject Tiffany & Co.'s dazzling creations and heritage into their works.
Throughout the month of Ramadan, Tulip's creations will be on display across stores in country, whilst Yasmin's Tiffany-inspired collection will be available on ynmdubai.com.
Now, find out why Tiffany & Co.'s new Tiffany True is charmin millennials.