Net-a-Porter continues to prove its strength in the luxury sector by launching a dedicated fine jewellery and watches section, which in one year has already garnered immense success. So much so, that the leading e-commerce platform furthered its commitment to the category by launching an invitation-only digital jewellery space, EIP Privé. Dedicated to the platform's EIPs (Extremely Important Person), EIP Privé will ultimately become the go-to destination for exclusive gemstones and diamonds from the world's most exclusive (and emerging) jewellers and watchmakers.
Here, we speak to Net-a-Porter's Global Buying Director, Elizabeth von der Goltz, to discuss the importance of the launch, the appetite for high and fine jewellery online, and which brands we can expect to shop…
Why was it important for your clients that Net-a-Porter launches EIP Privé?
We've always wanted to offer our customers the absolute best in the industry, and after the huge success of launching our Fine Jewellery & Watches suite last year, we knew there was an appetite for high jewellery from our EIPs. We wanted to continue to grow the category and become the destination for fine jewellery online.
The concept for EIP Privé was to be able to offer a seamless journey for our customer, to offer them a selection of brands they wouldn't be able to find anywhere else in the world altogether and a service where the customer can access these incredible brands anytime and anywhere.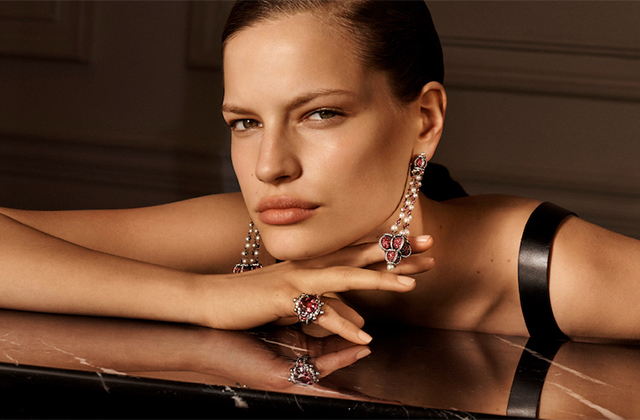 What market do most of your EIP customers come from?
The top markets for our EIPs are New York, London, Hong Kong, Sydney and Abu Dhabi.
How important is Net-a-Porter's fine jewellery and watches category overall?
Building on the success of the Fine Jewellery & Watches suite last year is important to our business as there is a demand from our customer for one of a kind, exquisite pieces. The fine jewellery and watches category has grown by 25% since last year.
What luxury jewellery and watches brands does the NAP customer usually shop from most?
The most popular brands this season include Cartier, Anita Ko, De Grisogono, Buccellati, Repossi and Suzanne Kalan (in no particular order). In terms of trends, we have invested more in colourful pieces, as we have seen our customers have become more interested in sapphires, emeralds, rubies, turquoise and rose quartz. For watches, we have invested more in limited edition styles, colourful and statement pieces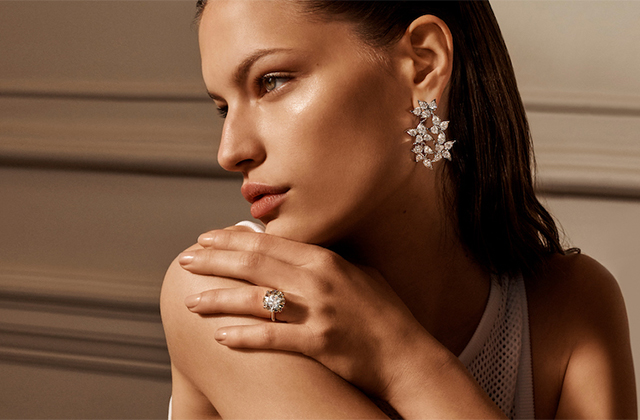 High jewellery with lofty price tags is usually a hard sell online. When did you start to notice that in fact, this has changed?
We knew there was an appetite for high and fine jewellery online since the launch of our Fine Jewellery & Watches suite last year. Our customers have been coming to us for some time to request bespoke or customised jewellery items off site, so much so that our off-site sales for custom and bespoke pieces has grown by 420% this season alone. Earrings are our highest price point category which has grown by 240% since last year.
How open have brands been with collaborating with Net-a-Porter on this new initiative?
We selected six completely different brands all with a very unique identity, who were all very interested in this new concept. As with our fashion buy, we went for a mix of well-known Maison's who are renowned in the jewellery industry, such as Piaget and Boghossian to hidden treasures such as Nadia Morgenthaler, Bayco, Giampiero Bodino and Boehmer et Bassenge.
These industry secrets are very hard to access and can only be found at invite-only auctions or through the brand's ateliers. All six brands are showing unique pieces that are almost impossible to replicate due to the stones used. What is so exciting is that nowhere else in the world will our customers be able to see these brands showcased altogether — the magic of EIP Privé, is that it brings these traditionally appointment-only brands and one-of-a-kind pieces together all in one place.
Which luxury brands can EIP Privé customers expect to shop?
Piaget, Boghossian, Nadia Morgenthaler, Bayco, Giampiero Bodino and Boehmer et Bassenge.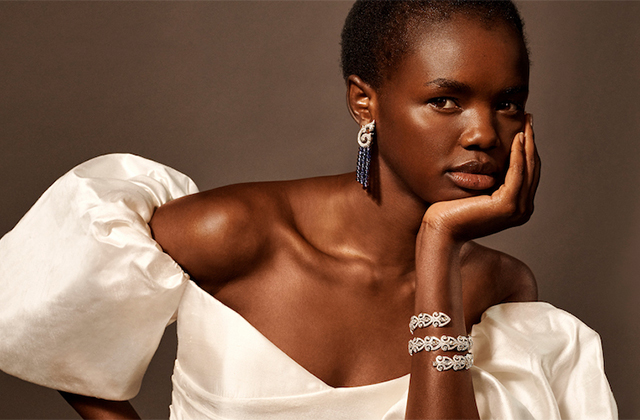 EIP Privé launched earlier this month and have plans of further expansions into watches and men's planned for late 2019.
Now, discover our conversation with House of Garrard's Creative Director, Sara Prentice.