The world of horology has truly shifted to embrace the luxury of having a pre-owned watch and WatchBox has become the world's leading platform we all need to know about.
Driven by technology, innovation and a high-end clientele, WatchBox was founded by experienced entrepreneurs — Justin Reis, CEO and market-makers Danny Govberg (of US-based watch/jewels retailer Govberg Jewellers) and Tay Liam Wee (Asia-based retailer Sincere Watches) — and has become a trusted destination for enthusiasts across the globe.
With locations in key cities around the world, WatchBox just recently opened operations in the Middle East and thankfully, we got to speak to Global President Amanda Ellison to under the brand and the pre-owned luxury watch sector. With over 25 years of experience in business and law, Ellison has become the leading force in establishing WatchBox in global markets and has also been an advocate for women's roles in the professional arena.
Scroll down to read our interview with her…
How did WatchBox all start and what does the brand do?
WatchBox is the leading destination for pre-owned luxury timepieces, offering an expertly curated inventory, personalised client services for the global consumer who wants to buy, sell, and trade luxury timepieces with confidence and ease, educational opportunities, and astute editorial content. In tune with today's modern connected consumer, WatchBox operates under the premise that time is your greatest luxury, and pricing transparency is paramount to establish trust. Our team of 200 associates are some of the most passionate watch enthusiasts in the business, maintaining a level of knowledge regarding the history, nuances of current collections and pulse of the secondary marketplace to welcome you into our world; lend expert council and keep you captivated.
WatchBox is the result of a game-changing partnership between Justin Reis, CEO Danny Govberg, Chairman and Liam Wee Tay, former owner of Sincere Watch. This partnership brings together unprecedented watch industry experience, innovative technology, sophisticated data systems and marketing, as well as financial strength and business acumen to positively transform the multi-billion-dollar pre-owned luxury watch industry.
When it comes to pre-owned luxury watches, how does the whole concept of re-sell and buying pre-owned watches happen on WatchBox?
Collectors and enthusiasts with evolving tastes use our trade-in program to expand, modify, and refresh their personal collections. Clients decide to trade in their watches for many reasons, and WatchBox is here to offer expert council and guidance along the way.
The trade-in process is streamlined and simple. Our services are offered across multiple platforms, including a selling/trading portal on www.thewatchbox.com, within the WatchBox mobile app, via concierge phone service, by visiting our flagship store in the Dubai International Financial Centre or one of our buying offices worldwide.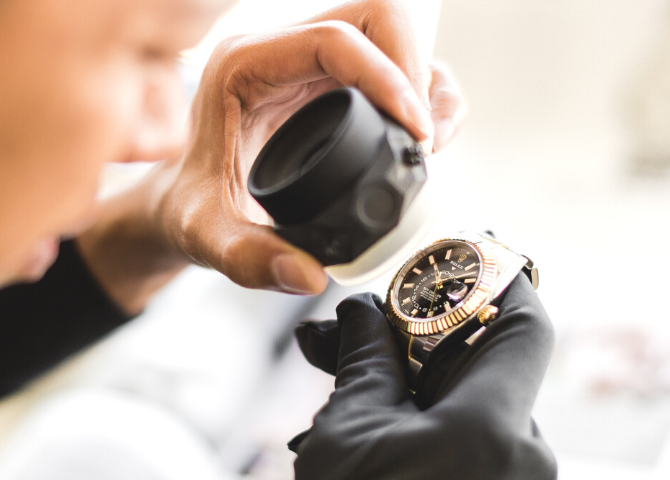 The online process involves the following simple steps:
– COMMUNICATE DETAILS: Communicate details about the watch you are trading in, and browse WatchBox's pre-owned inventory to select the watch for which you wish to trade. These steps take place through simple online forms.
– GET A VALUATION: Speak with one of WatchBox's expert client advisors. Receive a preliminary valuation for your watch, and discuss the process and next steps.
– SEND US YOUR WATCH: Securely package and send your watch to WatchBox. We will provide a pre-paid shipping label, and will cover all insurance and shipping expenses.
– FULL INSPECTION: After WatchBox receives and inspects your watch, your "new" pre-owned watch will be shipped within 48 hours.
– CLIENT RECEIVES "NEW" PRE-OWNED WATCH
What brands do the best globally? And in the Middle East region?
Our top brands are pretty consistent across the board.  In the Middle East, to date, our top sellers have been Rolex, Patek, Audemars Piguet, Panerai and Cartier. You see pretty much the same trend in all markets except we do really well with the niche branch called FP Journe globally.
What brands can we expect to see at your boutique in DIFC?
All of the above and more. Our clients tell us their needs and preferences and we do our best to fulfil them.
You've mentioned before that WatchBox is a personal-commerce forum rather than an e-commerce platform. Could you elaborate more?
WatchBox is not just a click and buy experience. We want it to be much more than that. We recognize that in most instances, our customer's journey begins on-line but that is not where we want it to end. Why? Because we want to engage and delight our clients in their passion for watches and want to be part of their watch collecting journey.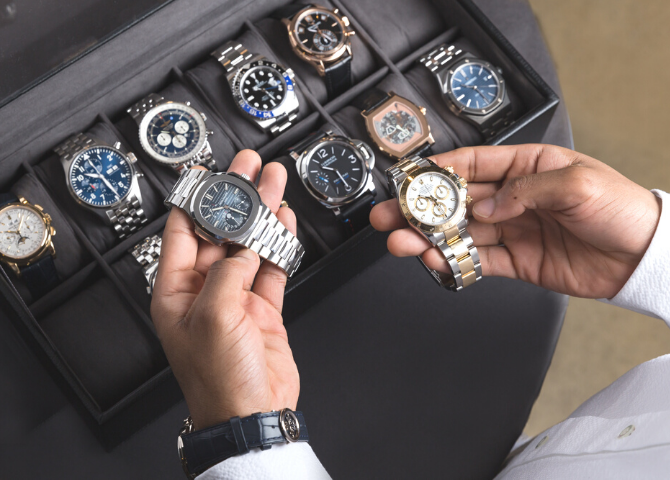 What are your thoughts on working in a male-driven industry?
Now that is a very loaded question indeed! The reality of the situation is that it is a very male dominated industry and this is something that needs to change. I say this not because I believe that woman are somehow more inherently qualified or better than men, but rather because to base someone's competence level off a preconceived notion that they are somehow better by virtue of the fact that they are a male, is faulty thinking and quite simply wrong.
Unfortunately, this situation is not going to change on its own. Women need to find the courage to show up and speak out in order affect any changes. This is something I am passionate about, given that I have had first-hand experience of this. It quite simply needs to change and it's up to those brave woman out there to get this done!
Can you tell us a little more about your relationship with Ahmed Seddiqi & Sons?
I have negotiated many deals in my life, but none where the relationship felt so natural and committed to each others' success.  We both share an appreciation for the importance of building trust. We believe in personal touch and exceptional service and aim to educate, entertain and delight our clients. Furthermore, we share the deep appreciation and passion for horology and want to help our clients navigate their growth and development as a watch collector.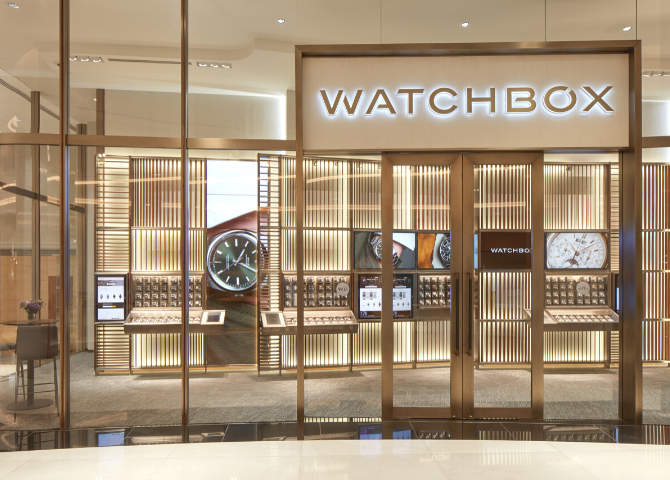 Expansion plans for the Middle East?
I am personally very excited about the potential in the Middle East in this sector. Our partnership agreement not only covers the UAE but in fact covers the entire GCC and Levant as well. First things first, we are focusing on building a very solid foundation before entering into hyper growth mode.
For more information, please visit thewatchbox.com.
Now, find out why we're obsessed with Tiffany & Co.'s new Tiffany T1 collection.