We may be well into 2020 but to say the first four months were challenging, would be an understatement. The world has been hit hard with a harsh reality where eerie towns, virtual learning and the loss of any outdoor life has become the new normal — and if there's one brand that knows how to get out strong on the other side of this uncertainty, it's Bvlgari.
The Italian luxury brand founded over 135 years ago has been through it all and the current pandemic, albeit a frightening situation, is another obstacle course Bvlgari have to get through. Renowned for its key role in humanitarian organisations, the brand has taken measures to support those in need and on the frontlines battling the COVID-19 crisis.
Here, Buro. Middle East chats with Bvlgari's CEO, Jean-Christophe Babin, to discuss the business during the global crisis, working virtually, what Bvlgari are doing to help its community and how the economy (and community) will rise post-Pandemic.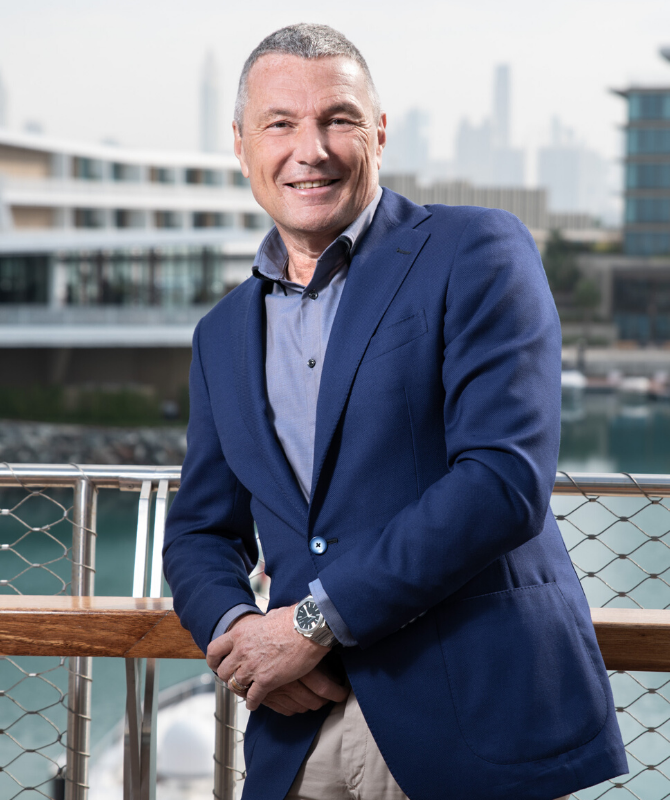 Due to the current pandemic, how are you reinventing Bvlgari's business during this crisis?
I must say that what my team and I are doing is trying to carry out the projects in the most normal and continuous way possible, compatibly with the moment of crisis. We have been limited in travel, but the technological tools allow us to work together every day without stopping our meetings and above all the work plan, which, as never before, must be at the center of our attention to start again as soon as possible.
What are some of the measures Bvlgari are taking in order to take part in the global fight against COVID-19?
Bvlgari took immediate action to support the fight against Covid-19 with two very specific actions. The first started as soon as China declared the first Covid-19 case in January. After a few days, the team of researchers from Spallanzani in Rome have isolated the virus and our thought was immediately to make available one of the most advanced technological tools, a very high definition 3D microscope that will help them speed up research of the vaccine. The relationship that was created with this wonderful team also helped us understand what else we could do as soon as the virus swept Italy.
The disinfectant gel is one of the essential products for the daily work of doctors and nurses who fight on the front lines every day and without stopping. With the help of our historical partner of fragrances ICR, we have converted the production in a month and today we are able to supply the competent authorities of Italy and Switzerland with approximately 10,000 pieces per day which will reach 12,000 in full operation and which are distributed directly in hospitals.The coronavirus outbreak has created an unprecedented challenge for the economy.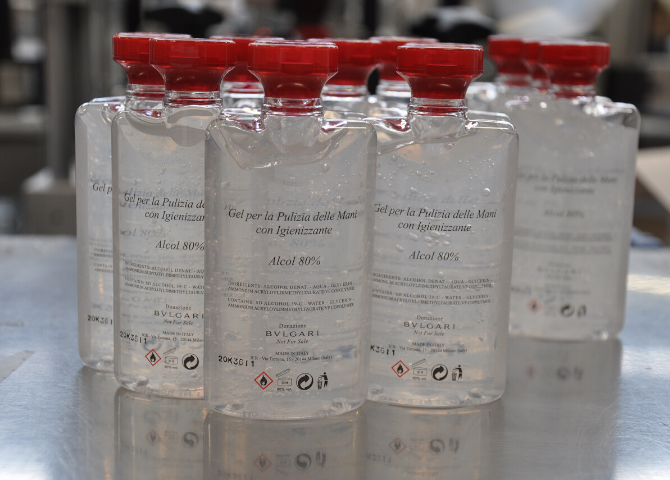 How challenging has it been for Bvlgari?
Coronavirus is a pandemic. The economy has been repeatedly tested by similar situations, but always limited to specific areas. In this case, the problem affects almost the whole world, certainly the areas where the economy is most driving. It's a challenge. For Bvlgari and for everyone. From the world of luxury to smaller companies and from all sectors. These are situations in which the engine will be able to start again if we all realize that we are part of a single system in which everyone does their part. Luxury fashion will be the protagonists of the rebirth as always and for this reason it is our task now to work strategically to be ready at that moment.
Home offices have now become corporate headquarters. What are your insights on working virtually?
As I said before, Zoom, Whatsapp, Skype, phone, computer … are all technological tools today more than ever useful for working, keeping us all in touch and allowing us to continue in our daily lives. At this moment, I believe that social media and technology in particular have reached a new meaning, not of alienation, but of utility and aggregation.
Do you have any best practices in terms of communication?
Our social and digital channels obviously continue to be animated by our beautiful products, but what we are telling these days is the production of the Hand Cleansing gel with sanitizer, trying to amplify the news all over the world for several reasons. The first is to be able to be present, do our part and give support to those who are at the forefront and need us right now. The second is because often speaking about these projects can be an example or inspiration for those who in turn can join in aid.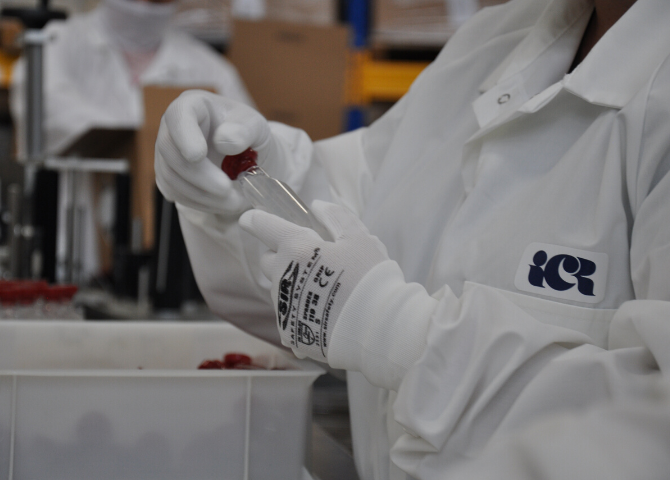 What are some business practices you're implementing to keep the people of Bvlgari safe?
We first have equipped all our staff with masks, gels and gloves, made also available to our clients to guarantee maximum safety in our stores. Then we have in parallel sent most of our offices colleagues in Smartwork at home, so protected with their families, often consistently with country government decrees and restrictions. Worldwide we eventually registered a very few cases of mild Covid which has been cured at home via quarantine.
Second we have transformed part of our Lodi Fragrance factory into an hydro alcoholic sanitizing gel factory produced to be donated to all Italian and Neuchatel hospitals, but also obviously all our employees. It's together with masks which we acquired in hundreds of thousands, the best way to protect medical staff as much as Bvlgari employees from virus transmission.
With Italy sadly having the highest death toll, how do you believe the economy (and community) will rise post-pandemic?
I am sure in the rebirth. Italy has always been able to rise from major crises. If we think about the last post-war period, we cannot fail to recall the evolution of sectors such as the mechanical, automotive or fashion sectors. Well-being and above all a strong optimistic impetus towards the future increased the propensity to consume of Italians in the boom period.
The Fiat 500, the Vespa, the pool of designers in a Milan that became the center of fashion interest, La Dolce Vita, a moment so dear to Bvlgari that makes Rome the epicenter of the greatest film. In 2020 has created an unpredicted national unity and strive for finding generous and entrepreneurial solutions to the crisis with sports Cars makers designing and manufacturing respirators, fashion houses masks and disposable medical blouses or Bvlgari reconverting into sanitizing gel producer.
Everyone in Italy has suffered, but also shown unlimited generosity, enginuosity, creativity and energy not to mention pride to wage a real war and eventually win it as latest trends do suggest. Covid has revived both national pride and entrepreneurship and will be a turning point in Italian 21st century Rinascimento as a major value creation power.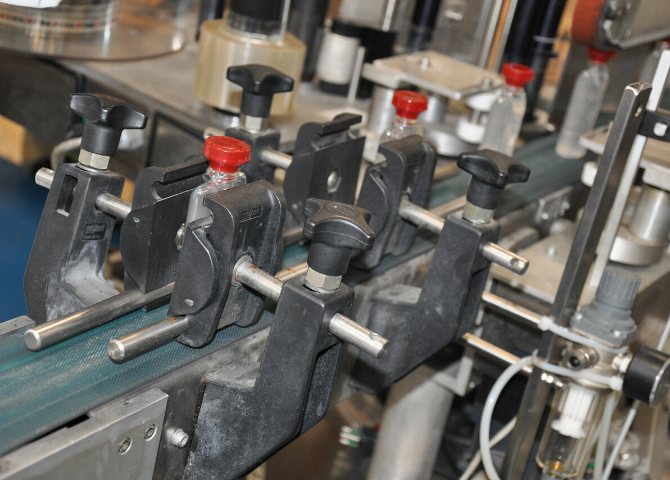 Bvlgari has a strong presence in the Middle East. After the global crisis, will it be business as normal in the region or will there be a slower approach to launches/openings?
Not at all. For us Middle East has ever been both a very strategic, successful and high growth potential region and no project has been cancelled but just postponed by necessity as we are complying with all regional governments decrees and health protective restrictions. But what we had planned to open in 2021 in Dubai will probably be opened in 2022 or 2023. As our participation to Expo 2020 with the Italian government and inside the Italian Pavilion. The same applies for Qatar where a new flagship in a new mall was planned this year and will open next year. In parallel we are investing a lot in KSA to improve the quality of the Brand representation and appeal to Saudi. You can still see us everywhere in Dubai airport and will continue to often meet with Bvlgari many touch points in this key region.
Now, discover Bvlgari's Serpenti Forever capsule collection for Ramadan.