Chopard has appointed Hollywood actress Julia Roberts as the face of all their women's watch and jewelry collections, following her successful ambassadorship for the Happy Sport and Happy Diamonds collections since 2021. To celebrate their special bond, Chopard and Roberts collaborated on a campaign directed by James Gray. The campaign comprises of 12 video clips that was released on March 20th 2023, the International Day of Happiness. In these clips, Gray captures Roberts' audacity, playfulness, and humanity that have made her a contemporary icon. Alongside the videos, Chopard is launching a new advertising campaign featuring images captured by photographer Alasdair McLellan. With her sunny disposition and famous smile, Roberts embodies Chopard's core values of virtuosity, Joie de Vivre, and the Feel-Good spirit. Chopard watches and jewelry, chosen by Roberts as talismans, symbolize individual growth, well-being, and radiate a dazzling sparkle, spreading positive energy and confidence among women.
Your backstage pass is here.
Have you ever wondered what goes on behind the scenes of a Hollywood movie? Chopard and James Gray are now offering an exclusive opportunity to experience this not-so-usual backstage ambiance in their latest campaign, Chopard Loves Cinema. Gray's campaign captures the typically hidden moments of a film set that contribute to its allure and charm. Today we see Julia Roberts in action, spreading her infectious joy and humor both on and off camera. She is captured knitting, cracking jokes, and even taking over the camera herself. Roberts is not afraid to interrupt script rehearsals to cuddle with her beloved dog Myrtle, and she even slips into trainers under her glamorous dresses. James Gray's camera captures these intimate moments that make Roberts so relatable and authentic. One such moment was at the Cannes Festival in 2016 when she was running late and had someone sewing her into her dress while racing down the hallway. It was a classic "Cannes"-Do moment, and Roberts looks back on it with fondness. Adorned with her Chopard jewelry, Roberts exudes confidence, and her positive energy uplifts everyone on set. She believes that making a film is about ensuring that everyone feels acknowledged and included, creating a shared adventure where no one is left on the side-lines. James Gray's behind-the-scenes footage brings to life the magic and authenticity that make Roberts a Feel-Good film icon.bu
But you don't need a backstage pass to bedazzle yourself, pieces spotted on Roberts are available at Chopard Boutiques: The Dubai Mall, Mall of the Emirates and Wafi Mall.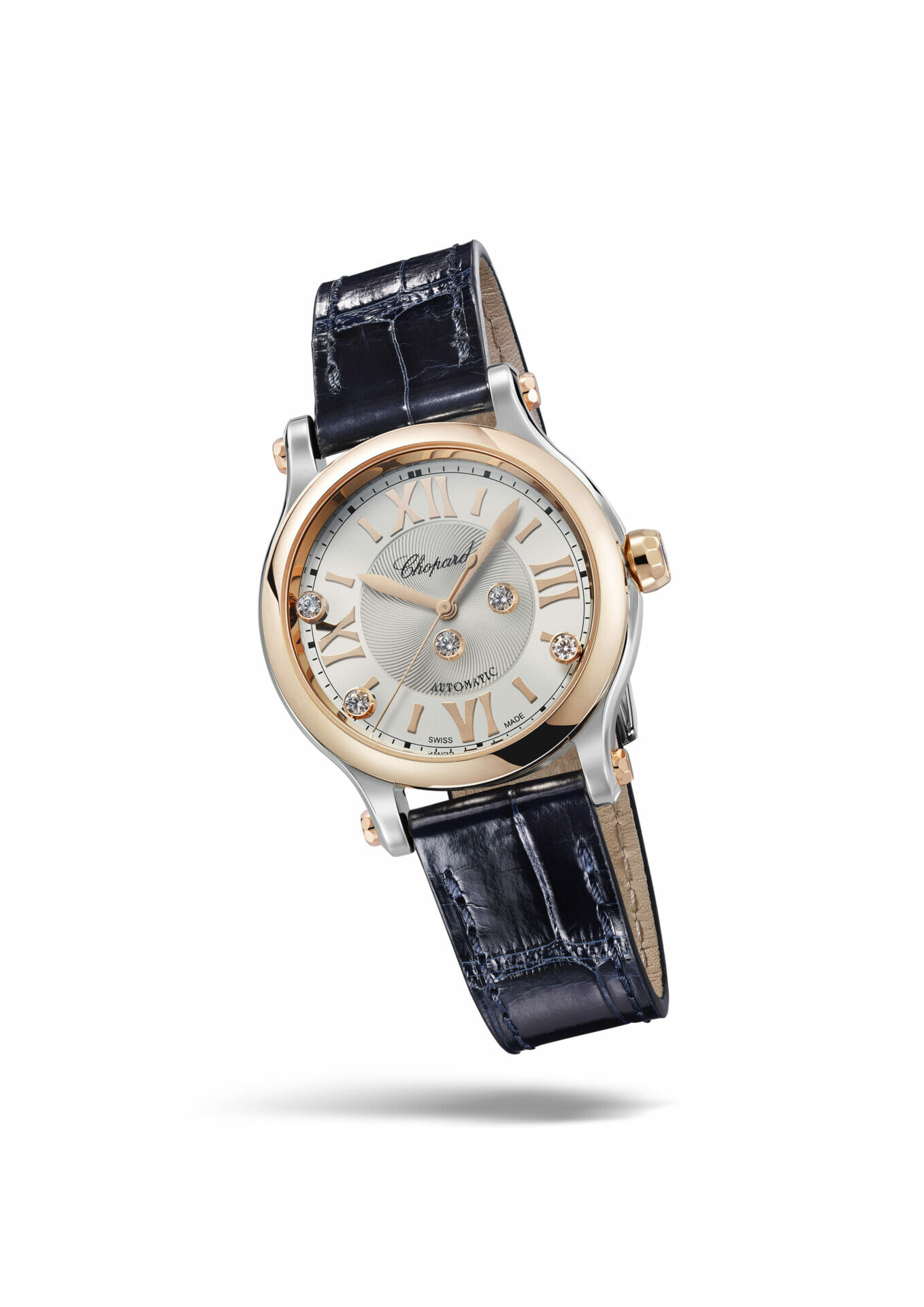 ALSO READ: ONLY BEYONCE & BALMAIN CAN TURN MUSIC INTO COUTURE.