Since its earliest years, OMEGA has always displayed a true commitment to women's watchmaking. The Constellation Manhattan is one of the true jewels in that history. First released in 1982, it has now become one of the most iconic and loved ladies' watches across the world.
Today, the modern Manhattan is the ultimate choice for a diverse lifestyle – effortlessly taking you from fast-paced working days to sophisticated evenings out. That's why OMEGA has dedicated itself to uncompromising quality and elegance in every model.
The result is a truly feminine timepiece that lifts this famous collection to the next level. Take a closer look at the creative process and see how OMEGA has used modern technology and human touch to achieve the incredible finish.
Master Chronometer Precision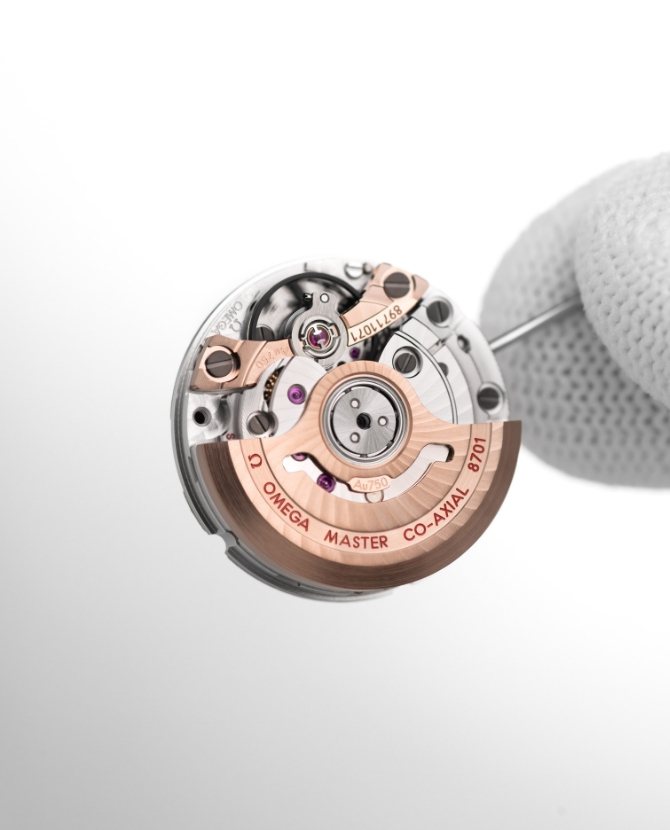 Small yet powerful, the movement inside each 29 mm model is tested and certified at the Master Chronometer standard. This is the industry's highest level of precision, performance and magnetic resistance – which is particularly important when you consider the effects of magnetism we face in every day life from items such as laptops, phones, hairdryers and the metal clasps on handbags.
Details on the Dial
Everyone knows that true beauty is found in the smallest details. On the Constellation Manhattan's mother-of-pearl dial, every feature is perfectly formed. The date window at 6 o'clock brings symmetry to the design, while the diminutive gold star and OMEGA logo represent heritage and precision. Finally, each diamond index fits snugly within its own golden holder, bringing elegance and radiance to every hour.
Placing the Star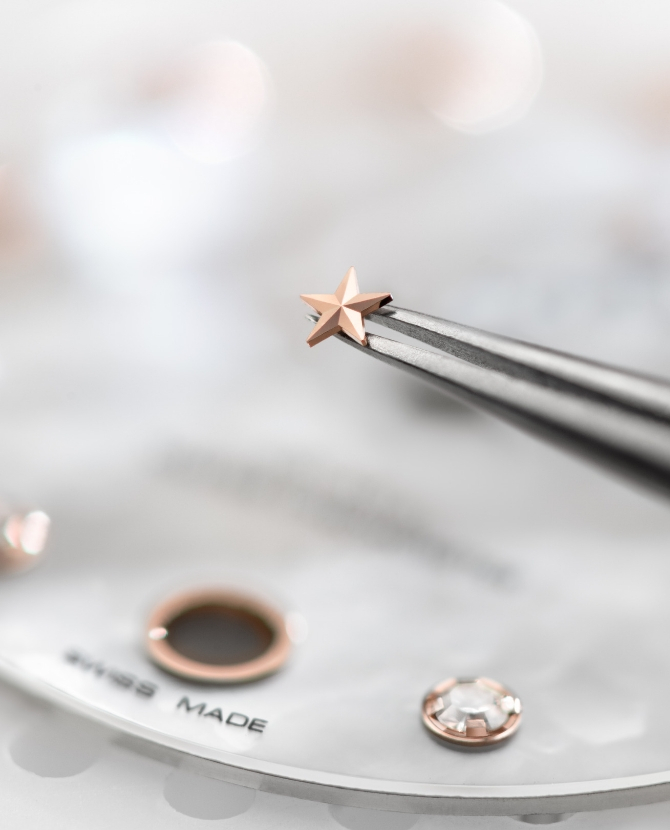 The essence of the Constellation dial is uncluttered and pure. Yet one detail that must be included is the Constellation star – OMEGA's enduring symbol of precision. This icon pays tribute to the brand's earliest days of observatory trials and famous records. Today, it can be found on every timepiece in the new Constellation collection. Here, it has been exquisitely created in 18K SednaTM gold and shows a commitment to the most precise and refined craftsmanship.
Around The Wrist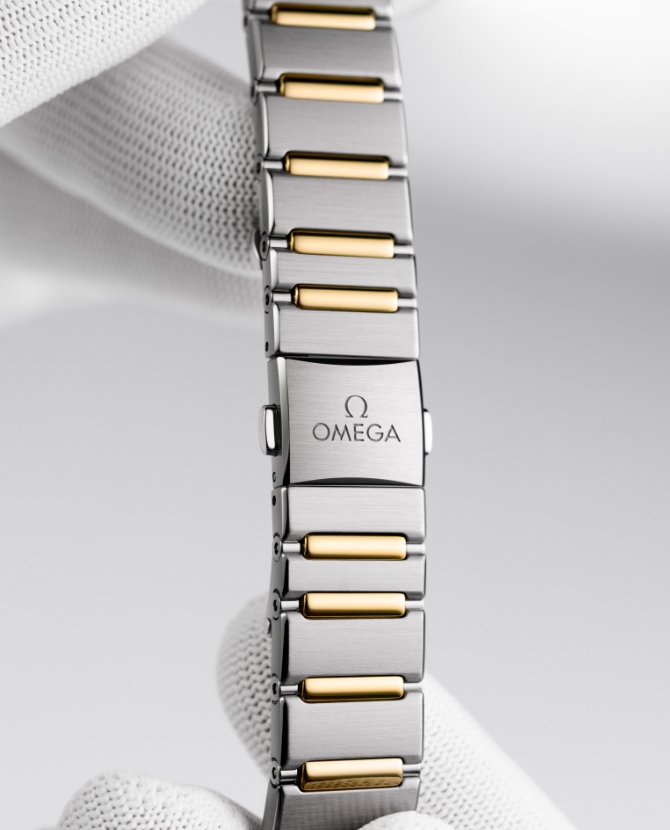 Each 29 mm Constellation Manhattan is presented on a newly crafted bracelet. The style is inspired by the original Constellation "Manhattan" collection from 1982 and features polished "mid-bar" links that deliver a luxurious look and feel. After all, a woman's watch should be exquisite from every angle.
Diamonds on the Bezel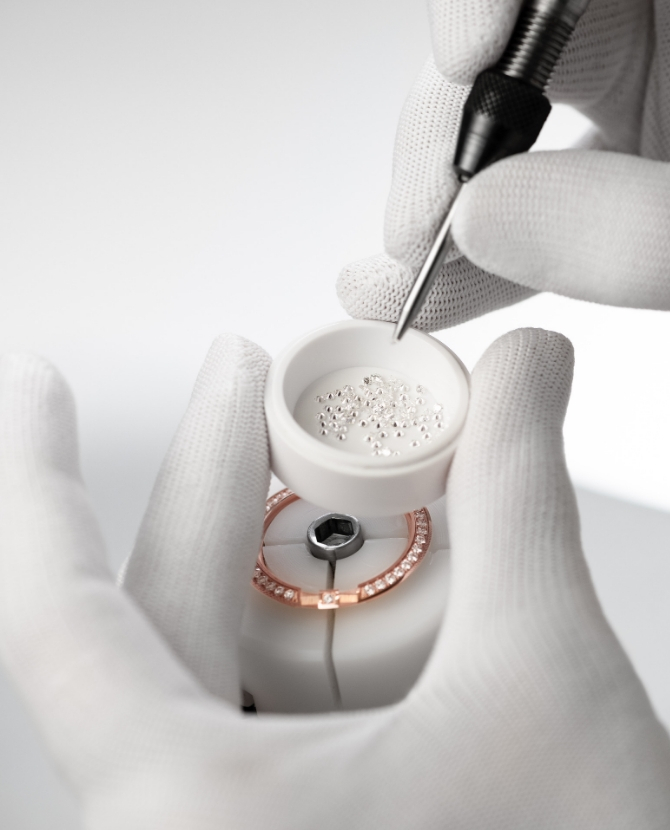 Today's modern watchmaking enables OMEGA to use the most innovative machinery and technology. But a delicate human touch is still essential to the brand's creation. It takes an expert eye for detail and a steady hand to set the diamonds on every Constellation Manhattan bezel. They may be a "girl's best friend", but these diamonds are also an art that OMEGA has truly mastered.
Admiring The View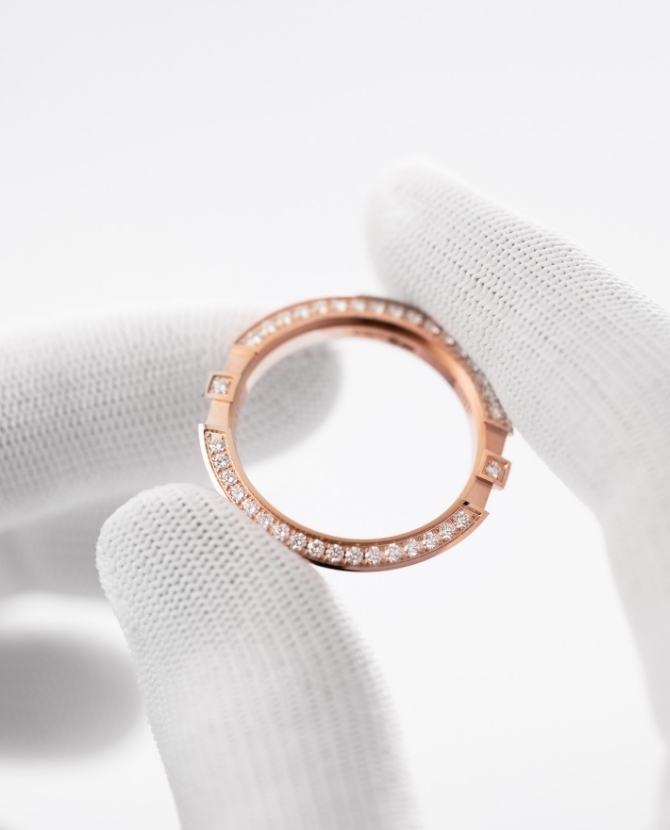 Take a look inside OMEGA's new factory in Switzerland and you'll discover row upon row of watchmaking experts – all examining their craft and perfecting their results. For something as iconic as a Constellation bezel, they need to ensure that every inch is flawless – from the golden ring to the diamonds and claws.
A Star is Born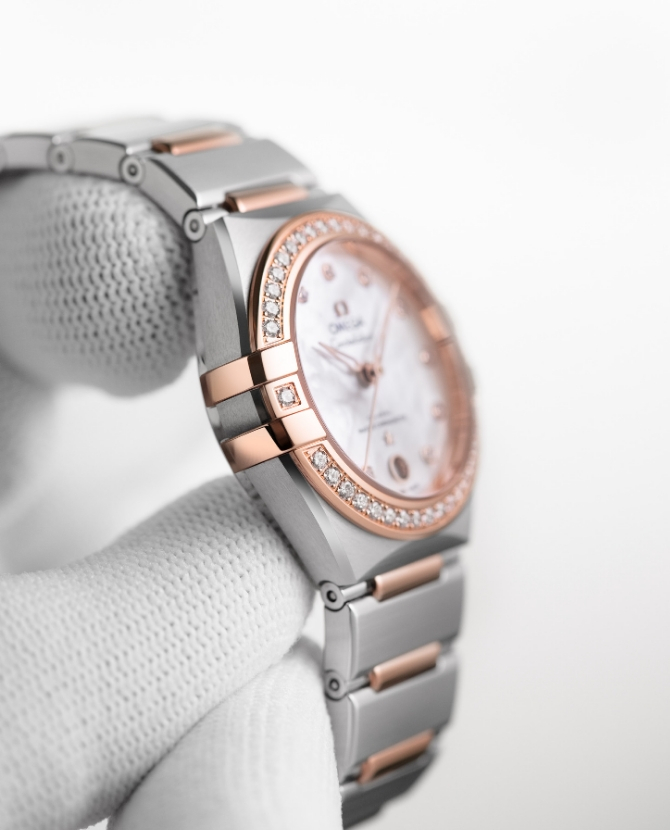 When the final assembly is complete, each watch undergoes a rigorous quality control. The watchmaker's inspection is one important part, but for the 29mm models, there is also 10 days of Master Chronometer testing to complete. These 8 tests guarantee that a watch reaches an unrivalled standard – before it reaches a woman's wrist.
About Rivoli Group
Since 1988, The Rivoli Group has been building a strong position within the fast-growing retail environment in the UAE and the lower Gulf states to become one of the largest luxury lifestyle retailers in the Middle East offering a wide range of product categories from watches, writing instruments, leather accessories, gift items and eyewear. Matching these luxury and lifestyle brands with impeccable service, the Rivoli Group has set new standards of retailing excellence in the region by establishing retail concepts like Rivoli Prestige, Rivoli, Rivoli Arcade, Hour Choice & Rivoli EyeZone.
Rivoli Group are the exclusive distributors and retailers of Omega in the UAE.
Now, see the watches that stood out to us from Baselworld 2019.