French high jewellery maison Van Cleef & Arpels has officially launched its first major exhibition in Italy, and renowned for its enchanting creations, we were in for a display of highly crafted jewels.
Held at Milan's Royal Palace, the maison has launched its latest exhibition, entitled Van Cleef & Arpels: Time, Nature and Love, and it spans more than 4,000 stunning creations that carry the jeweller's 113-year history.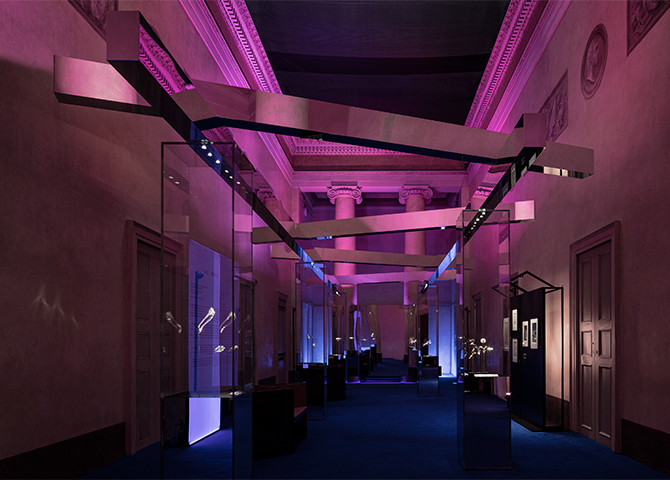 Curated by Alba Cappellieri, the exhibition was organised in 10 richly decorated rooms that focused around three concepts that are most representative of the brand: time, nature and love.
Shining a light on the craft of making gorgeous jewellery, Cappallieri was inspired by the late Italian writer Italo Calvino's Six Memos For The Next Millennium (lightness, quickness, exactitude, visibility and multiplicity), and his inspiration was represented in the entirety of the rooms as they're filled with important gems and timepieces.
Exclusive pieces that are currently being showcased at the exhibition includes a 1971 necklace inspired by India in gold, 44 engraved 18th-century emeralds and 745 diamonds that belonged to the Bégum Salimah Aga Khan.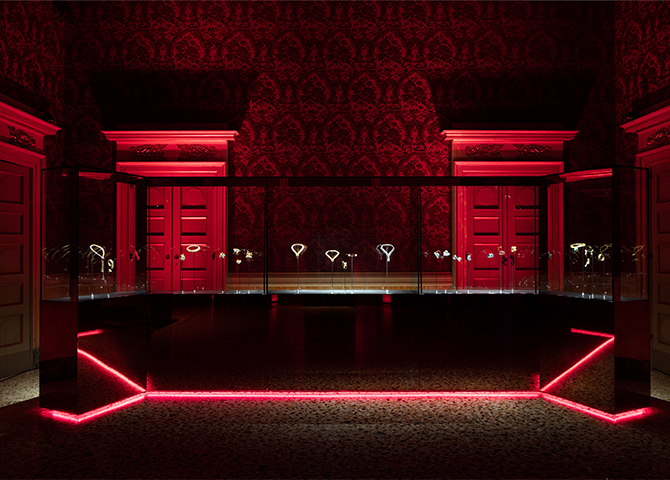 Other stunning pieces also include a 1976 tiara worn by Grace Kelly as Princess of Monaco when her daughter Caroline married Philippe Junot in 1978.
Inspirational love stories are represented in the coveted selection too, and it came in the form of a pair of charming clips, which dates back to 1951. Their design includes a gold thread, ruby, sapphire and emerald Romeo on bended knee, with Juliet's pearl head nodding towards him.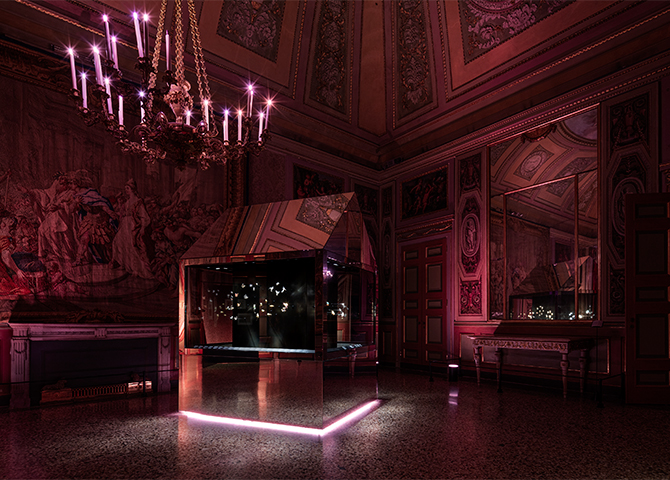 Throughout the brand's history, it's been common to stage exhibitions across the globe, displaying over a century's worth of jewellery. The brand had tapped artist Johanna Grawunder to create the ultramodern exhibit cases that showcases a combination of neon lights, mirrors, and Plexiglas to create contrast to the tapestries lining the walls.
The 'Van Cleef & Arpels: Time, Nature and Love' exhibition will run until February 23, 2020.
Now, read more about Van Cleef & Arpels' Perlée diamonds collection.