They weren't called 'the stones of successful love' by mistake, because we've had the chance to witness how 'Gemfields', the world-leading specialists in sustainable mining, balance what they take out from Kagem Emerald mine in Africa, with what they put back successfully with love.
Actually, Kagem is 75% owned by Gemfields, in a model partnership with the Zambian government and aims to emulate the values of Gemfields and operate in a way that contributes positively in the national economy. Surprisingly, we found ourselves digging for emeralds, but it was only to be expected that this was probably one of the most treasurable experiences we have ever lived. In fact, imagine for a second what it feels like being the first to see a precious gemstone that has been buried down in the dark for over a billion years…indescribable. Even if we couldn't translate that feeling, perhaps we could tell you all about the other touching emotions we felt on this journey.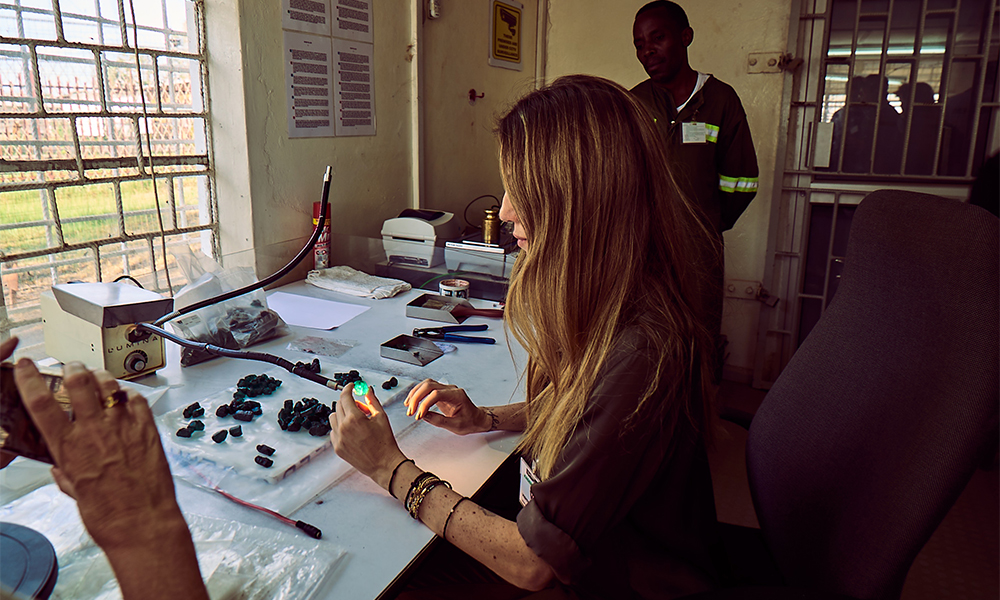 In this place, even the biggest and tallest of men would seem very small in front of this open-pit mine that runs to as much as 130 meters in depth and 1.5km in length and approximately 750 meters wide, located in the central part of Ndola Rural Emerald Restricted Area (NRERA) in the Copperbelt Province of Zambia.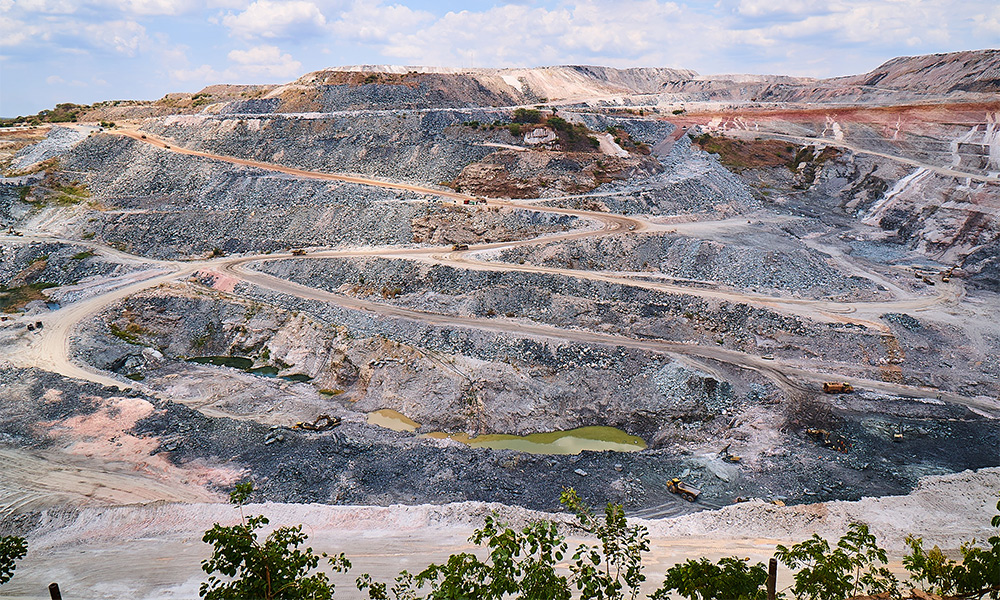 Gemfields is so much more than just a mining company, for this business got involved with sustainable practices and became a pioneer at an exciting new frontier where mining, marketing, exploration and ethics meet; a young and dynamic company that supports emerging talents and collaborates with some of the world's most iconic brands.
Besides, the company's main aim is to positively operate to contribute to a better national economy, taking a leading role in modernising the coloured gemstone sector and building sustainable livelihoods for the communities around the mines. Gemfields believes that coloured gemstones should be mined and marketed by championing three key values: legitimacy, transparency and integrity, and here's how our visit to the mines made us realise they are truly marching this path.
Emeralds shine in responsible sourcing
On the first day, we found ourselves surrounded by some of the 20 excavators, 50 articulated dump trucks (ADT), and more than 70 supporting equipment owned by Gemfields, which is the largest fleet deployed in any gemstone mining company. Helmet, vest and special boots on, here I am witnessing the three aspects of Kagem operations needed to extract emeralds, which include mining, washing plants and the sort house.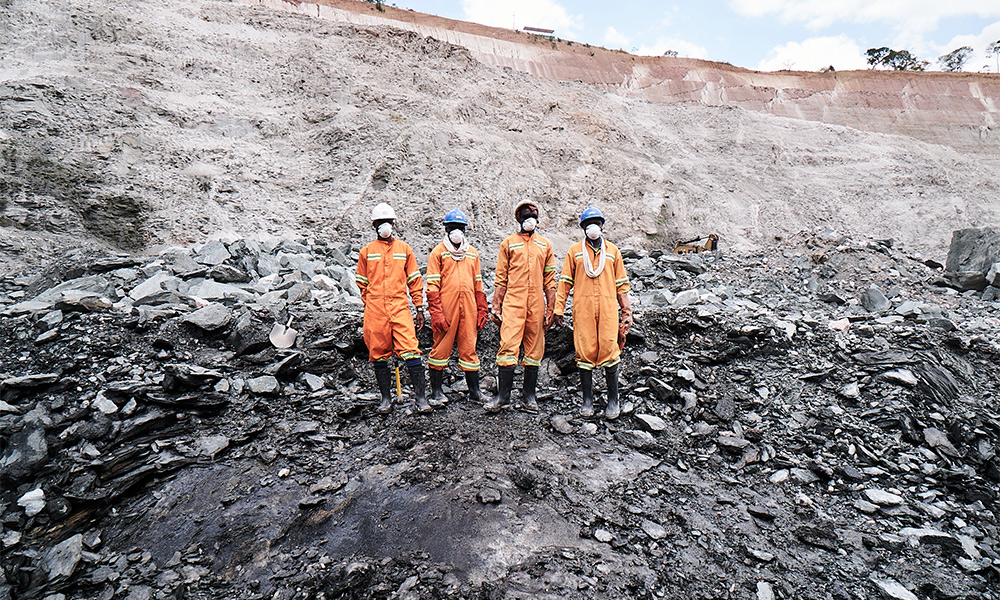 Gemfields carry out environmental studies to guide them, managing the sites in a way that meets and exceeds national and international requirements, so before mining a certain area and before emeralds sparkled in front of our eyes, they collect seeds of the indigenous plants and trees from the top soil and create a seed bank. Those seeds are then taken to a nursery, in order to be replanted once mining is complete. Their operations do not use chemical substances that are hazardous to health or polluting, and machine oil is carefully discharged; machines and vehicles are maintained by an in-house team.
After the mining, the excess rocks are examined closely at the 'washing plant' section to make sure they do not have any precious emeralds. At the sorting house, the cobbling takes place to delicately remove all the excess stones stuck to the emeralds, which also plays a big role in gemstone traceability from mine to market. There are over 200 emeralds grades of various sizes and colours, and the Gemfields grading system has been developed over the years to set the standard for themselves, especially after extensive interaction with customers.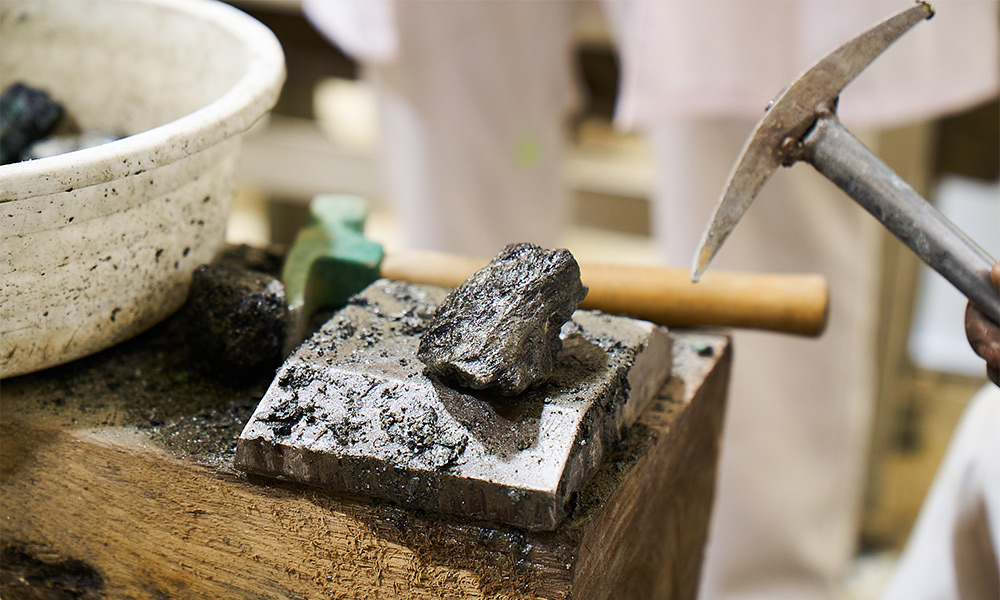 In order to ensure that the gems are best positioned to achieve their true value, Gemfields employs business improvement audits to help customers understand how to improve the safe working and wellbeing conditions of coloured gemstones cutting and polishing facilities, which also makes proving the origin of each stone difficult.
This is why Gemfields partnered with Gubelin Gem Lab's paternity test that allows proof of provenance and reassures customers that their gemstone was sourced from a responsible mine. The paternity test uses customized DNA-based Nano particles, enabling trance ability of emeralds back to the exact place of mining. This test offers miners, governments, trade organizations, jewellery brands and also provides final customers with a whole new level of transparency when sourcing emeralds.
Where gemstones and an African community shine with 'Gemfields'
Responsible sourcing forms the basis of decision making at Gemfields and informs practices they adopt and integrate throughout their business in order to have an impact, so they align their approach to the broader strategic aims of the UN's Sustainable Development Goals.
On day two in Kagem Emerald mines, we had the chance to witness where Gemfields spent more than $2 million (approximately Dhs7.3 million) in projects that are tailored to deliver sustainable livelihoods for community members.
So, we visited the new Chapula Secondary school, the Nkana Health Center, the new buildings built at Chapula Primary school and also the building of teacher's accommodation at Kapula community school, all built by Gemfields. Not to forget mentioning Gemfield's National impact in rolling out a skill development center to equip 600 community members with new skills and jobs to build a resettlement village for 105 families, rehabilitation of the 18.7 km road connecting chief Nkana and Chief Lumpuma's Chiefdoms from Kandole to Kafwaya village in Lufwanyama district.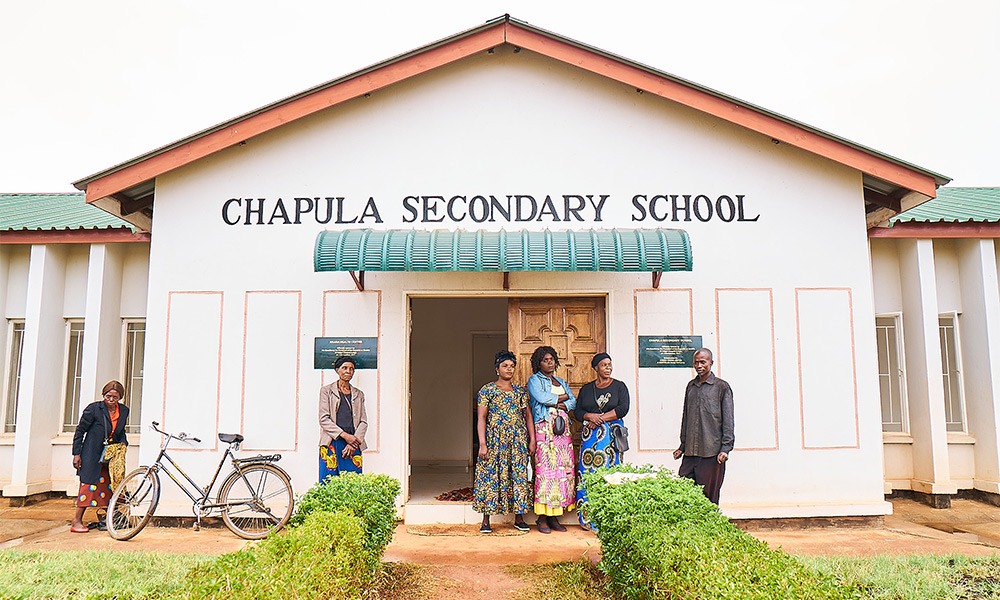 Kagem's industry training initiative worth $345,000 (Dhs1.2 million) has sponsored 12 students from the geological and mining engineering departments at the school of Mines at the University of Zambia (UNZA) and Copperbelt University (CBU) over a period of eight years and also added employment, growing from 392 employees in 2008 to 923 in 2017.
Gemfields has been loyal to declaring revenue that has reached around $593 million (Dhs2.1 billion) from the sale of emeralds at auctions, both locally and internationally, which are overseen by representatives from the Ministry of Mines and Zambia Revenue Authority (ZRA) with proceeds from the auctions repatriated to Zambia, which generated valuable foreign exchange for the nation. Kagem has also contributed in around $111 million (Dhs407 million) to the Zambian government in cumulative corporation taxes, mineral royalties and dividends, which means that almost 20 percent of Kagem's revenues have flowed to the Zambia government in the last decade.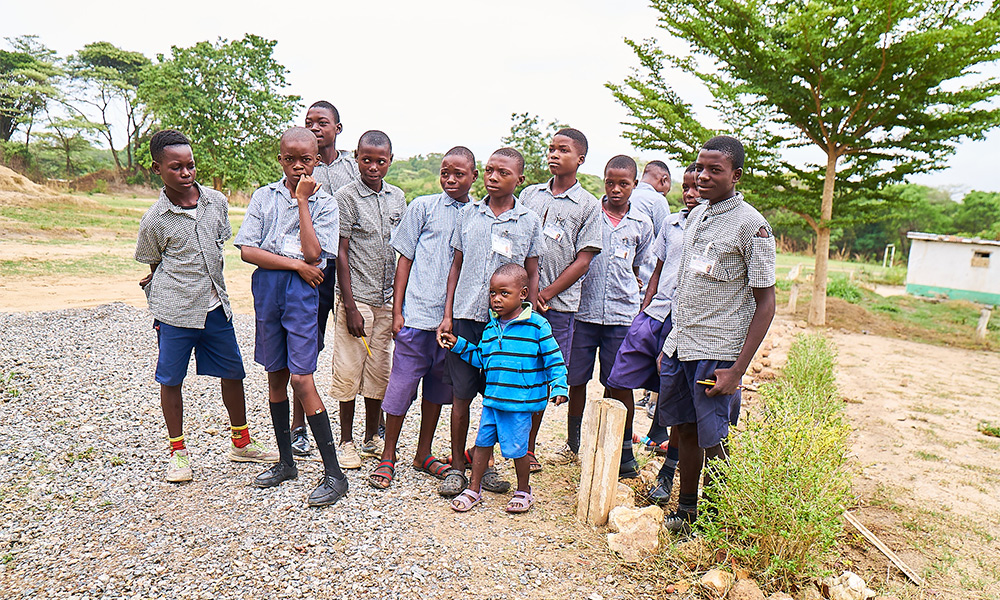 However, some things cannot be explained in numbers, like the smile of that African baby boy spotted on the street, rushing to meet his father coming back from work, or the excitement of the teenage boys and girls heading to their music class in school, or the confidence of the women who work in agriculture, proud to contribute in procuring fruits and vegetables to all of Kagem's community, who also shared with us some tips and tricks on how to fold the perfect African turban, after welcoming us with a special song with African rhymes with words inviting us to give love, so that love reciprocates in our lives… and that is the highest cost of a gemstone.
Ergo, just like the properties of emeralds, Gemfields brought freshness and vitality to the African Spirits…
Now, read more about our interview with Gemfields' previous CEO, Ian Harebottle.