Boucheron is one of the most recognisable jewellery brands in the world. Its sleek style has become synonymous with glamour worldwide and its collections continue to enchant consumers season after season.
Next year the brand will mark its 160th anniversary and to celebrate it has created a brand new campaign to showcase the various interpretations of the Boucheron codes. The products, including those from iconic collections such as Quatre and Serpent Bohème, each represent the Maison's visionary aesthetic and creative personality — both of which have been present since the brand was founded by Frédéric Boucheron in 1858.
The images in the campaign, created by Parisian design studio Les Graphiquants, see the brand's pieces set against various black backdrops giving a sense of decoration as if in a jewellery box. Place Vendôme, home to the first Boucheron store, was a key inspiration for the graphics too — reimagined in up-close detail and reworked for effect. For example, the bronze of the columns is transformed into a colour whilst the Paris stone and green marble used in the arches of the boutique are transformed into graphic patterns.
Discover the striking campaign below…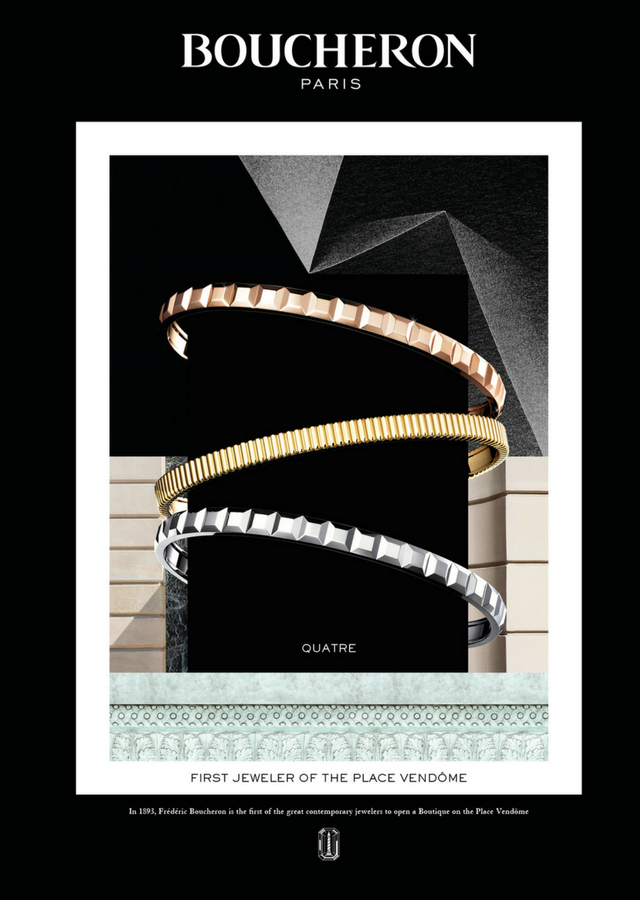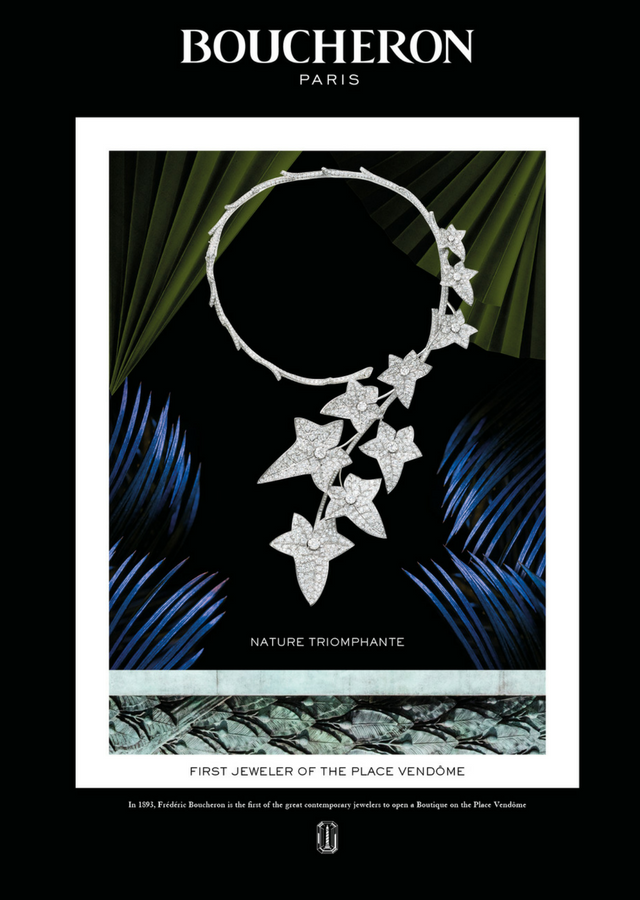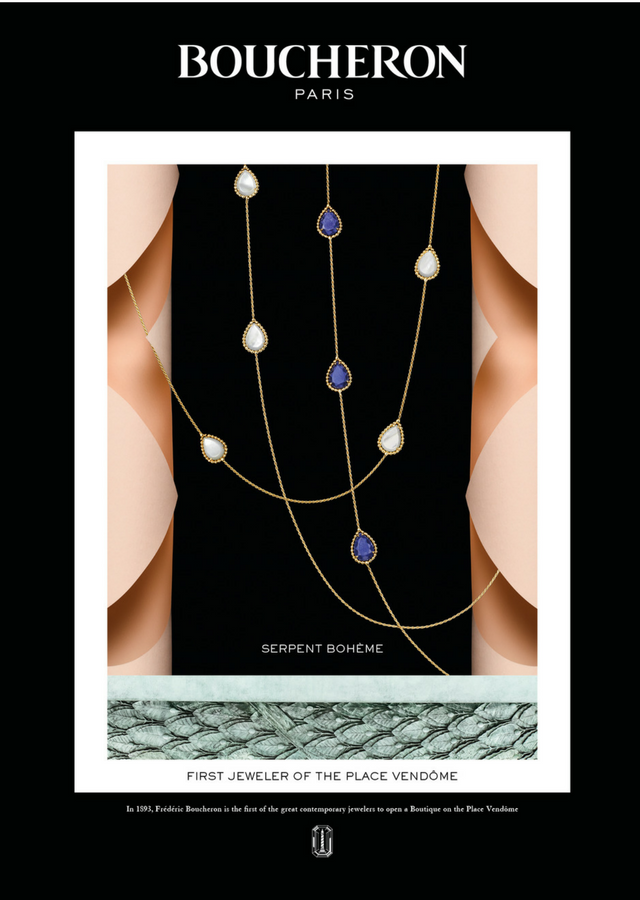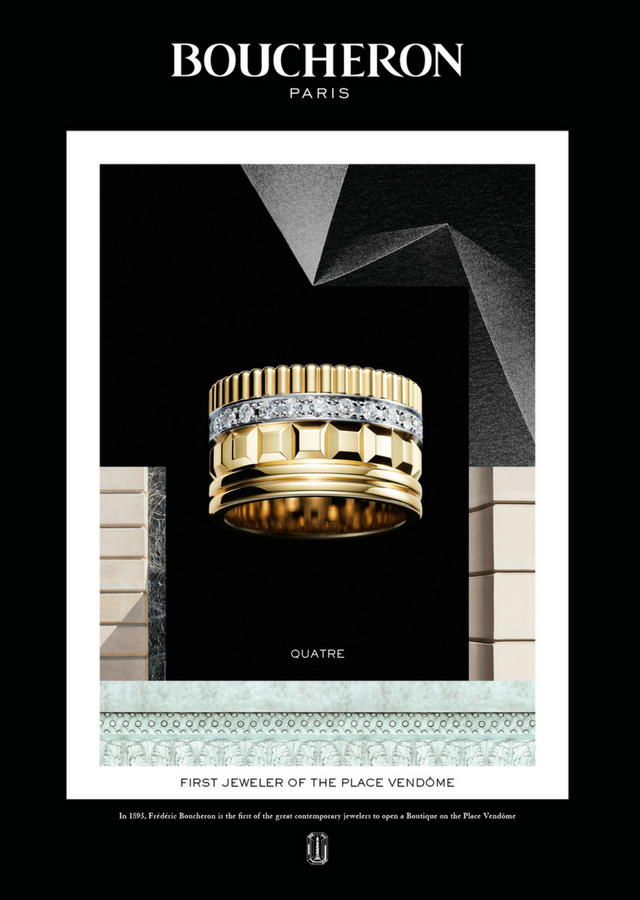 Also, read how Boucheron is set to renovate its Place Vendôme address.