The bold charisma of Bvlgari's iconic B.zero1 collection has cemented itself as one of the Maison's most iconic styles — without a doubt — and in the jewellery sphere.

Over its 22-year history, the pieces have been reimagined in several ways offering unprecedented designs and alluring aesthetics that echo the design's Roman inspiration. And for the summer, the collection received a striking new design that boasts alluring versatility.

The latest novelties offer a showstopping 18 kt white gold necklace — a sparkling interpretation that conquered, with its 7.20 carats, the status of most precious B.zero1 Rock jewel to date.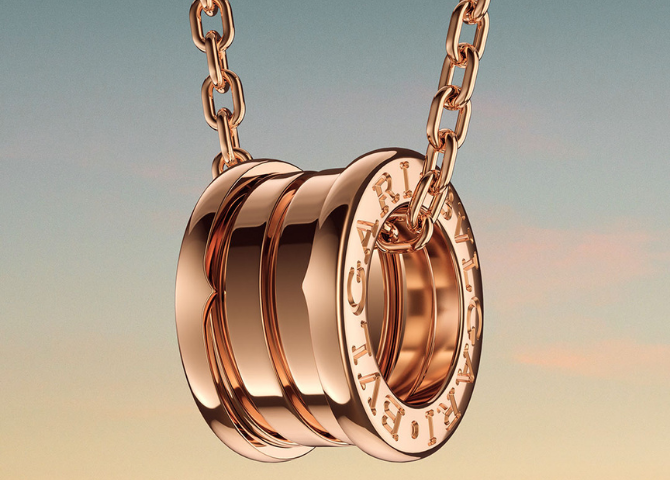 The necklace comes complete in an original chain motif with every single link echoing the iconic ring's distinctive edges and its rounded, audacious shapes. Offering three different styling options, you can front the unique piece with or without the pendant and with an additional thin 18k white gold chain.

To further highlight the Maison's ability to marriage industrial design and the legendary Bvlgari's jewellery making know-how, the collection also features an 18 kt rose gold necklace with cutting-edge black ceramic highlights on the rims of the pendant, complete with an 18 kt yellow gold iteration studded with diamonds on the edges.
Also, discover Bvlgari's High Jewellery Magnifica collection.