The Van Cleef & Arpels' Ludo Secret' collection watches will have you questioning yourself. Continuing the Maison's tradition of mystery, the Van Cleef & Arpels' 'Ludo Secret' watches are intelligently designed to hide their dials, doubling up as stunning bracelets. These innovative creations celebrate the Maison's signature 'Ludo' bracelet, which debuted in 1934. Named after one of the Maison's founding members, Louis Arpels, the 'Ludo' bracelets have cemented themselves as a bestseller.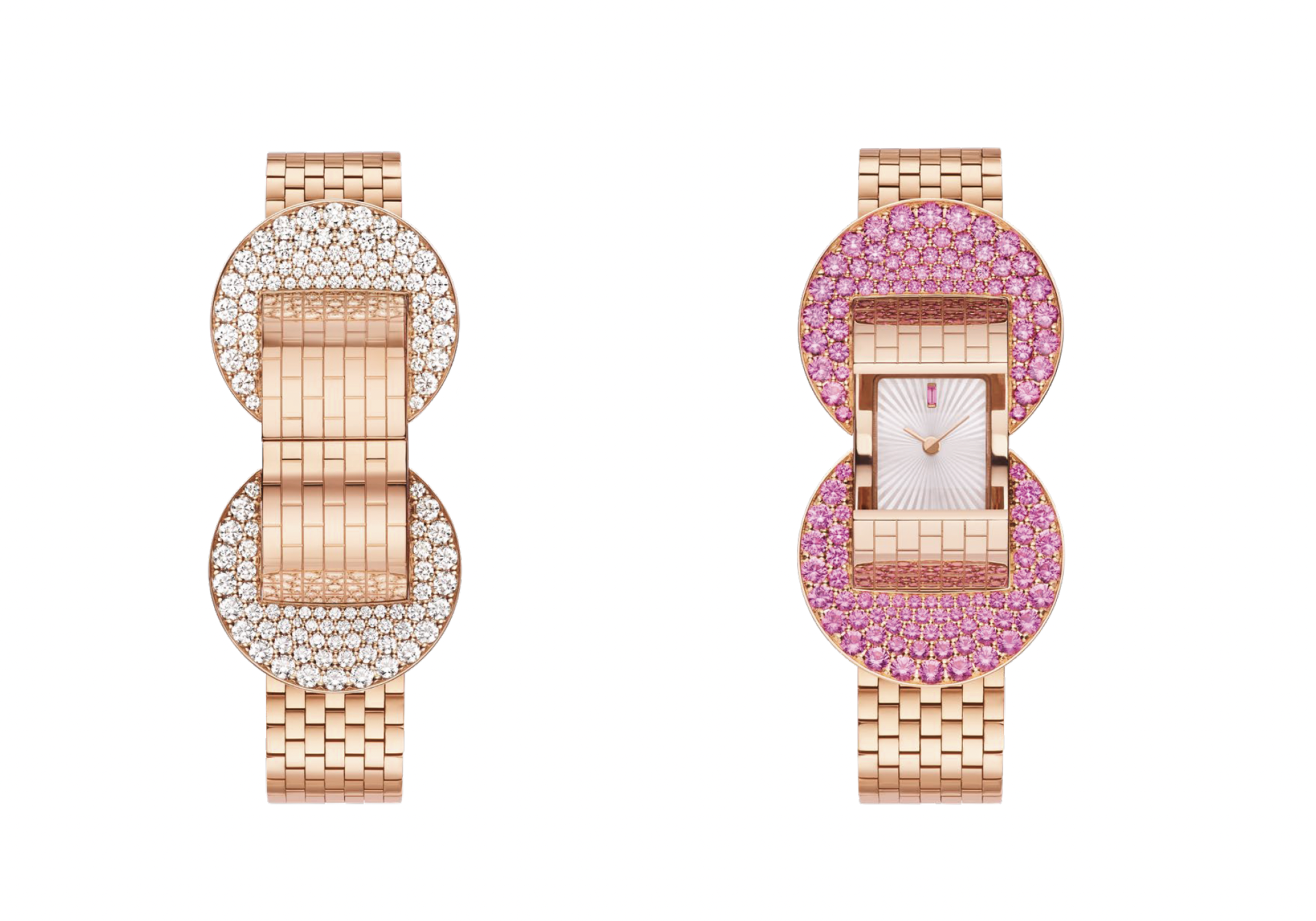 Now, Van Cleef & Arpels is introducing two high jewelry novelties in a new size and two combinations as a part of the 'Ludo Secret' collection. While one of the rose gold timepieces flaunts a dazzling diamond-encrusted body, the other is adorned with enchanting pink sapphires. Each stone is artfully set, keeping up with the Maison's High Jewelry tradition. To compose these scintillating gemstone ensembles, the jeweler's skilled gemologists carefully paired diamonds of similar brilliance and pink sapphires of harmonious intensity. The new 'Ludo Secret' timepieces' brick-pattern meshwork is meticulously assembled. Each one of the mesh links is carefully placed one by one by hand to optimize flexibility and comfort. A simultaneous press of two diamond or sapphire motifs reveals the hidden dial set in guilloché white mother-of-pearl.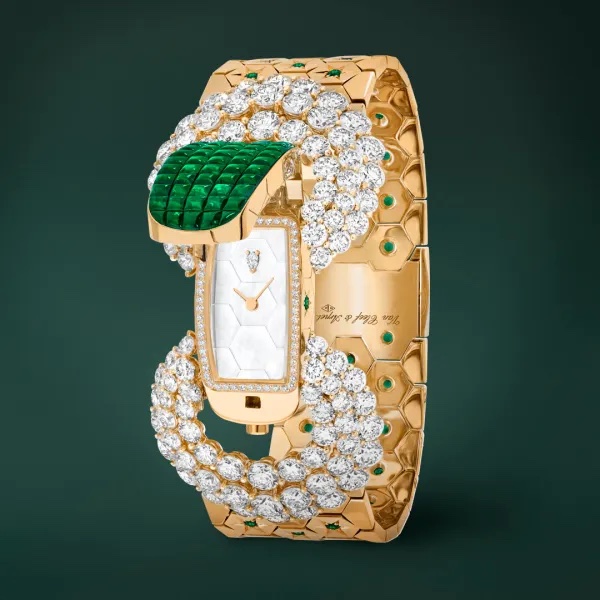 That's not all; the French jeweler is also introducing a unique new horological masterpiece inspired by the 1941 'Ludo Hexagone Macaron' secret watch. This magnificent arm candy boasts an oval-shaped emerald-encrusted centerpiece that conceals the dial. Because of their fragility, emeralds require an intricate cutting and inserting process. The central motif is slightly rounded to complement the diamond-frosted concentric arms framing the case. The bracelet is composed of yellow-gold mesh hexagons punctuated with star-set emeralds.
ALSO READ: POLIMODA COLLABORATES WITH THE ARAB FASHION COUNCIL TO PROVIDE AN EXCLUSIVE SCHOLARSHIP GIVEAWAY.