Summer dressing, you've arrived. And, like every summer, we are as unprepared (buzzword of the year) as ever. One of the trickiest looks of the season that should, in theory, be an easy one to navigate is The Dress. You see, there's a lot to consider…colour, length, fabric, fit, volume and so on. Some enviable folk seemed to have mastered a 'signature' frock vibe with considerable ease (whether that's all-about-the-Edwardian-era frills chez Picnic At Hanging Rock or a rotation of organic cotton smock dresses in 50 shades of cream). In need of a little more direction? Meet your lockdown personality-based sartorial pairings.
THE NAPPER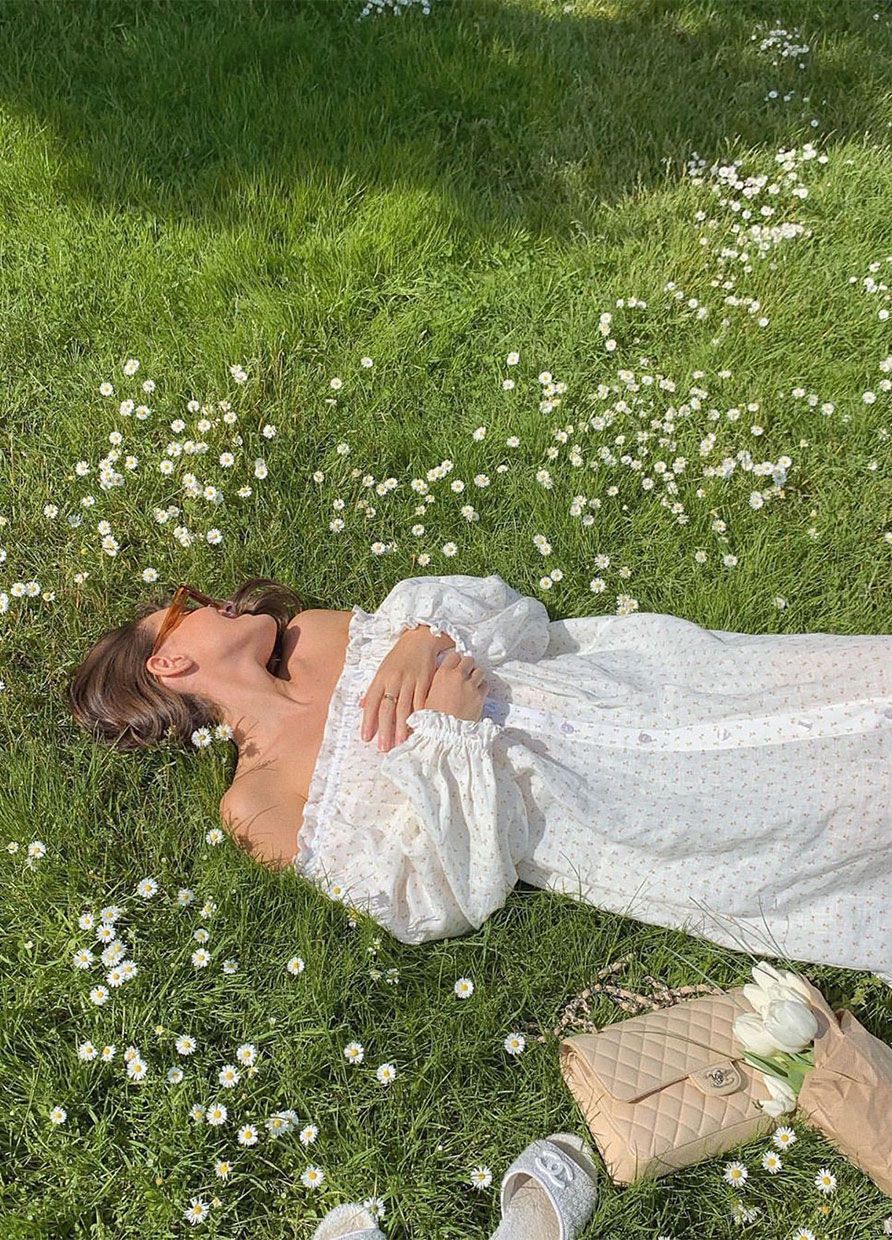 To nap, or not to nap? That is the question. And one that is very easy to answer: nap, every time. In fact, you justify these daily 3pm jaunts to your bedroom/sofa/anywhere you can be horizontal, with the fact that Winston Churchill would snooze for at least an hour in the early part of the afternoon. He believed it helped him get twice as much done each day. A retort you lean on if anyone questions your 9-5 sleeping habits on WhatsApp (you leave out the fact that eight times out of ten, it does leave you feeling a bit groggy afterwards). In terms of outfitting, the nightie-style day dress is deftly practical. It also doubles up as great #WashingLine fodder. Think cottagecore style – without the postcode.
THE HEDONIST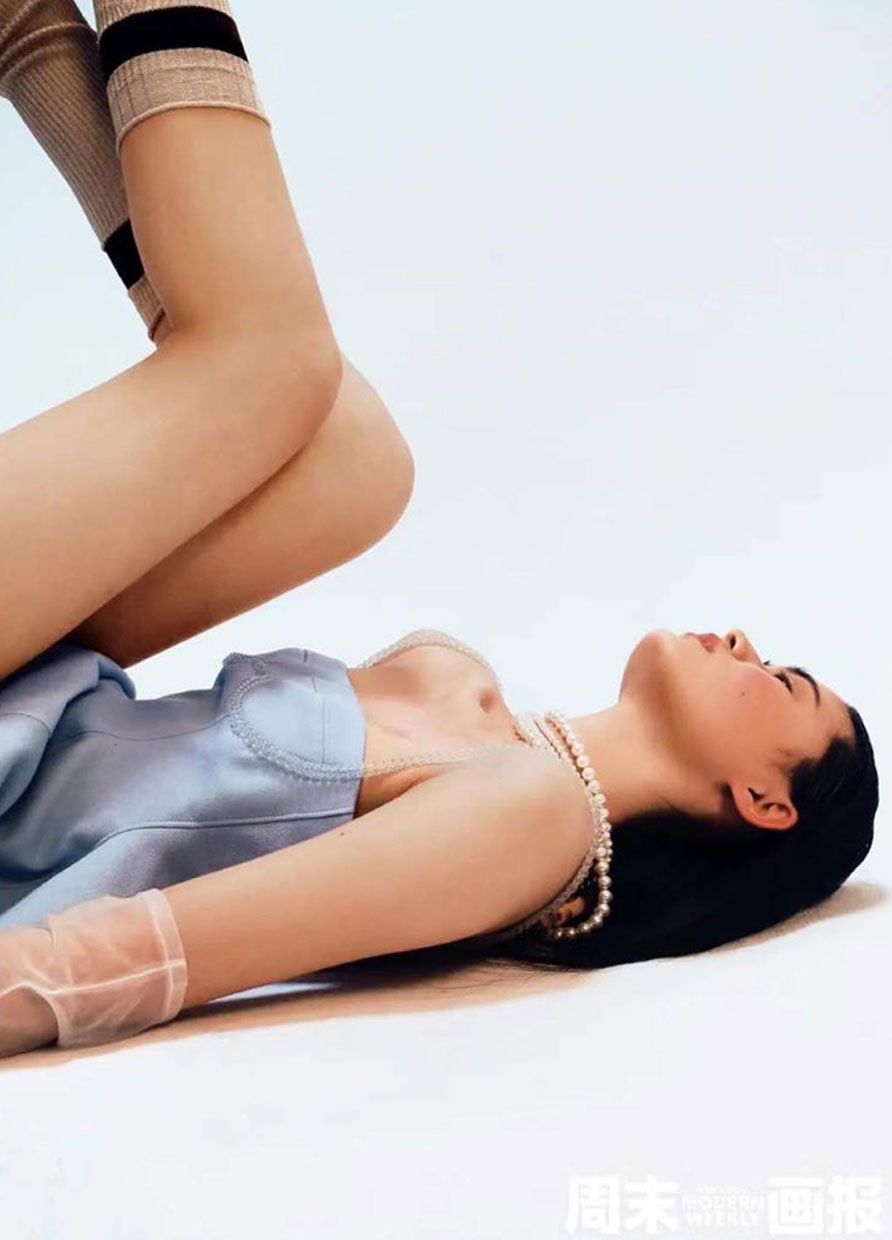 Sure, clubs are closed, but that will not stop you from having a nightlife in quarantine. Oh no. As a long-term disco dweller, your evenings are an endorphin-filled funhouse, flitting between Ryan Heffington's Instagram live dance videos to all-night Zoom raves. Forget hours on Animal Crossing, extra time indoors you feel is best spent on experimenting with only the most glamorous of attire lurking in your closet. Casual is not in your style vernacular.
THE HORTICULTURIST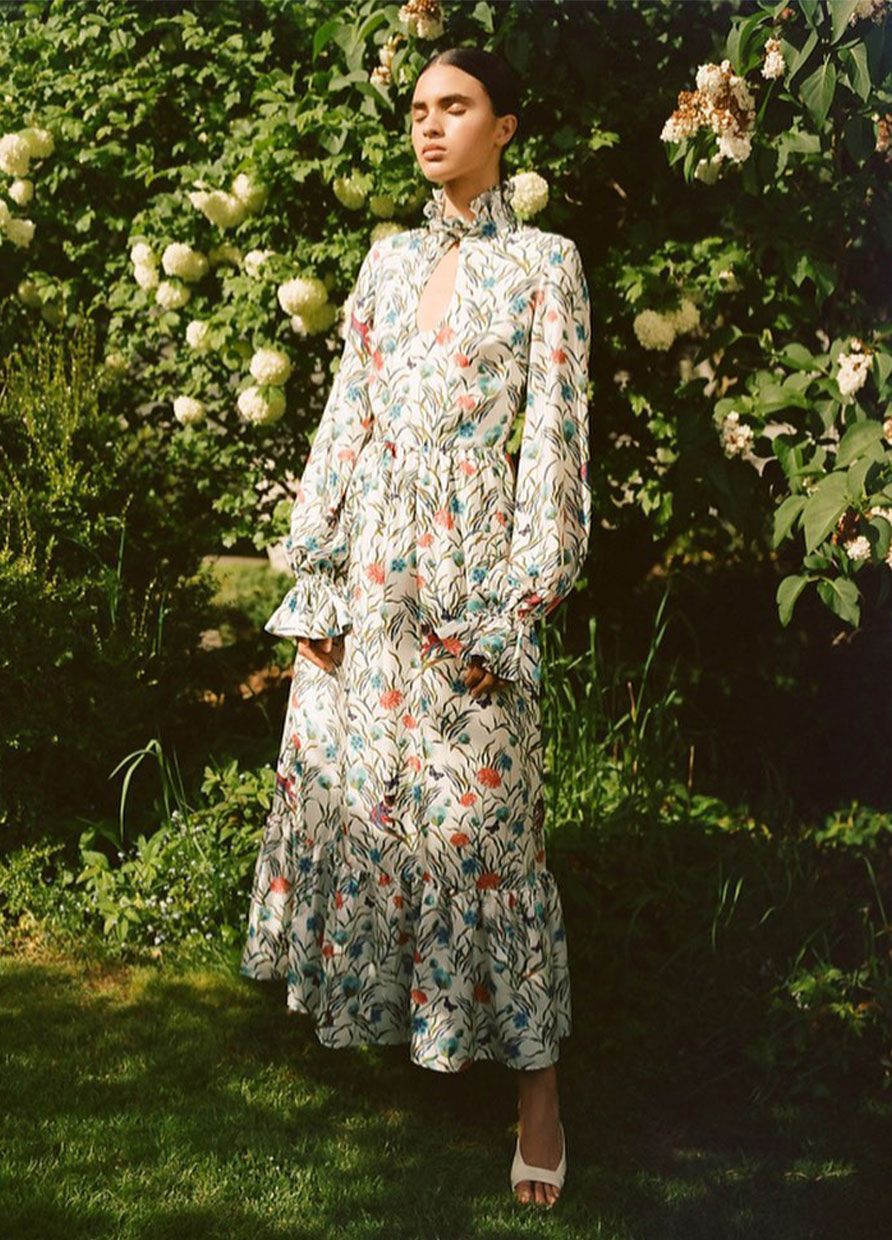 Your google search history reads like an aspiring Charlie Dimmock. How does one preserve £1.99 tulips? Can you water too much? Where can I buy a "shabby chic", but not blindingly expensive raised planter? The fact you don't have a garden is quite minor: flowers are your life now. They keep you company, brighten up your windowsill and conversational interludes on Houseparty are coloured in with statements like, "I found the best wildflower seeds the other day." While some may loathe the phrase "day to night," this is exactly what you want in a dress.
THE WORKAHOLIC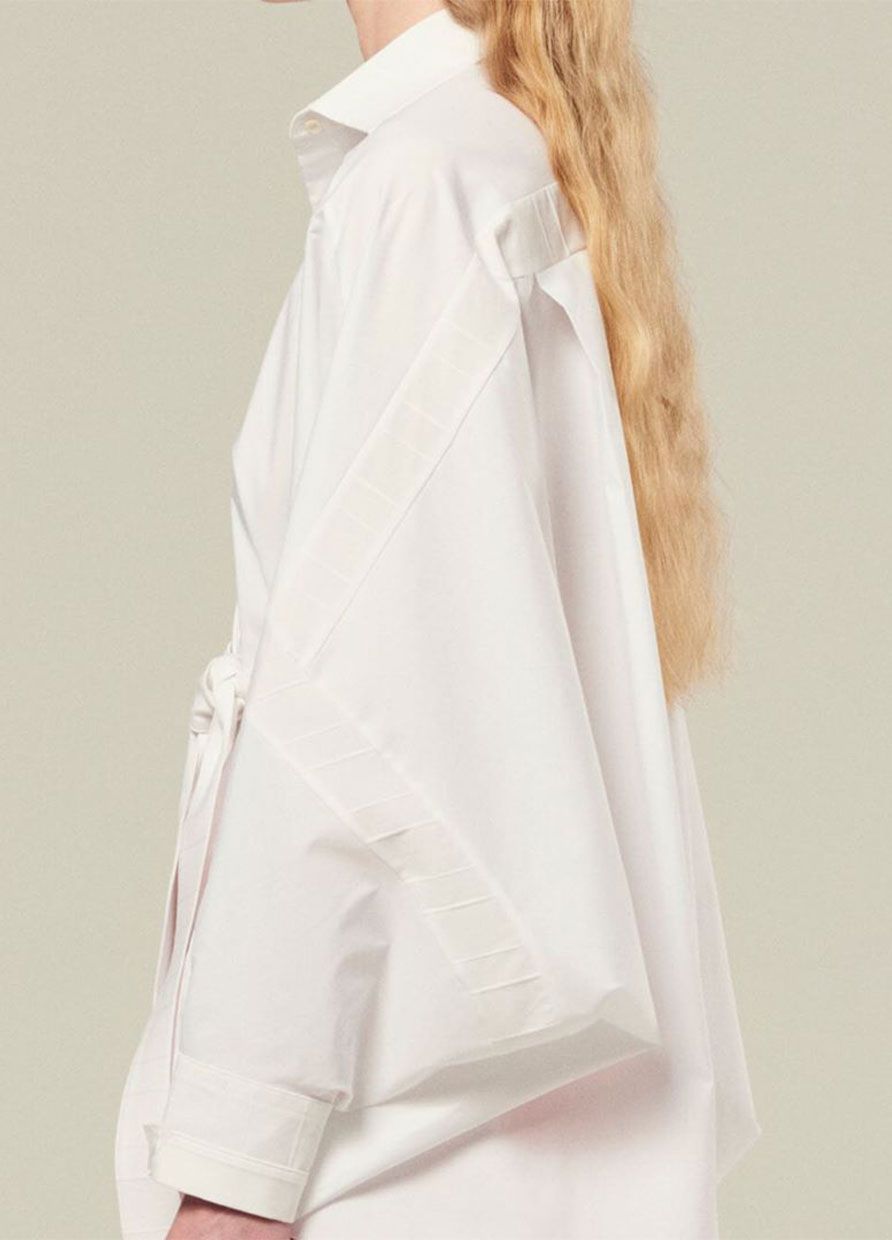 Multiple slack channels, Zooms, Google Hangouts. To some, juggling this new world tech order causes fatigue by 10am, but not you. Friends message with notes of boredom and selfies in their garden, but you cannot relate. "Sorry, on a call – chat later x" is a common response. Your style approach come high summer? Corporate-casual. Read: reaches for an oversized white shirt dress to exude boardroom professionalism. Even if you are – in fact – in your bedroom.
THE NOW-STALGIC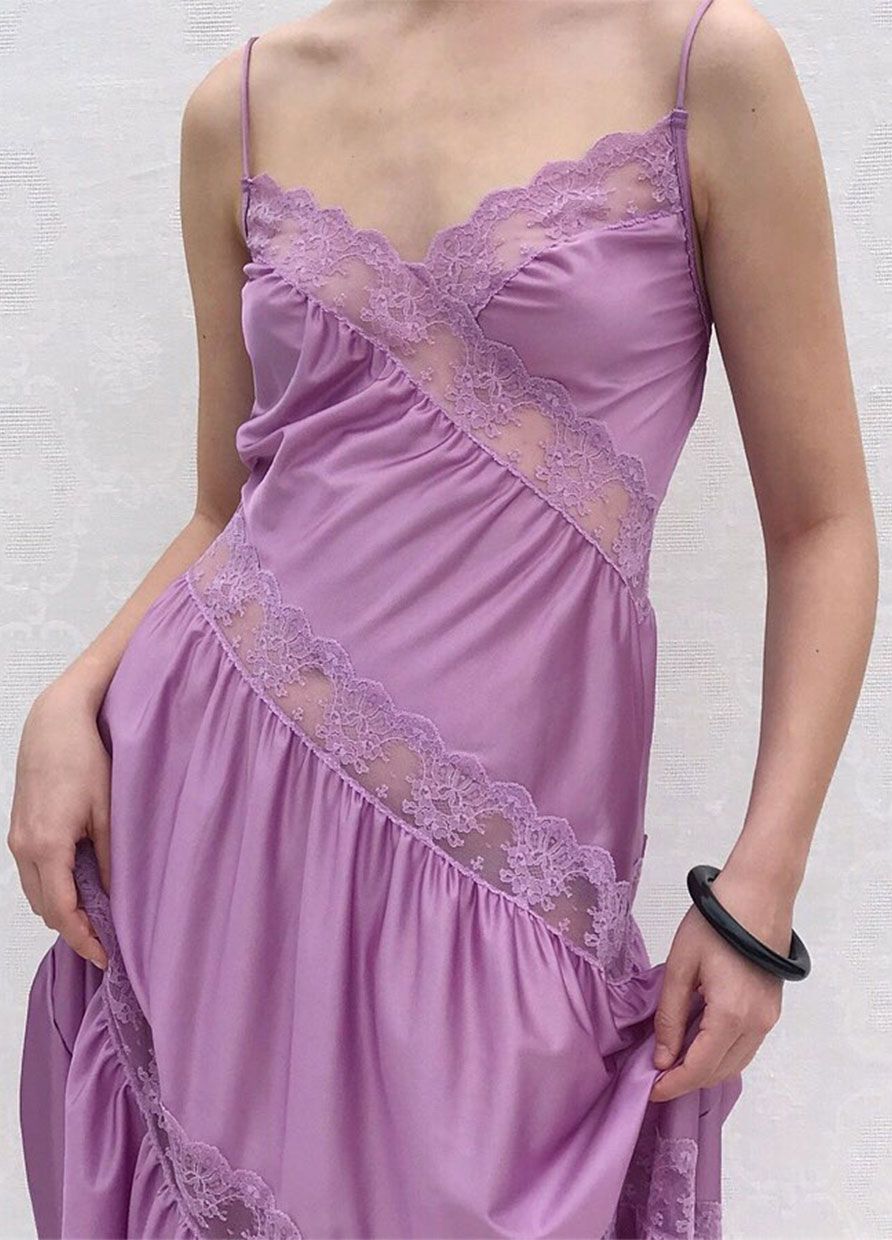 Baking all day, looking up YouTube tutorials on how to use hair rollers and a newfound obsession with antique crockery, are just some of the things that keep you sane. The future can be exhausting to contemplate, so instead, pockets of time indulging in the past is where you're at for the foreseeable. And so, recent closet procurements are a strictly vintage-only zone: a collection of silk-satin chemise's (for louche glamour), 1940s-style polka-dot tea dresses (after devouring Hollywood on Netflix) and crochet galore (to imbue the free-spirited attitude of a Woodstock festival attendee).
---
BURO. LOVES:
First published on Buro247.com.
Now, discover the tie-dye clothing you need to rock during quarantine.