Fashion statements are, for the most part, meant to be seen. Daytime 'dress-up' transmits multiple signals over who we are, what we're like and where we might be going, literally and figuratively. Flip and reverse it: What we wear to bed is a much more private affair. This is our wind-down time, away from prying eyes (save for maybe a partner), where we shed ourselves of expectation. As a by-product of this, our between-the-sheets wardrobe oft stays the same for years. Happily, oblivious to trends.
There is a special kind of joy in punctuating the end of a day by getting changed into sleepwear; whether pulling on a pair of pyjamas, an ex's stupendously soft T-shirt or a cotton nightie. The pressure to 'dress for the job you want' is void. Your job here, my friend, is to be as comfortable as possible. Simple.
That's not to say that our nightwear should be less considered than our daywear. They should carry equal importance. Perhaps the former even more so, now, with many of us confined to our homes and a good night's sleep a small win. "People are seeing how important their bed is for them in their life," says Charlie Hedin, founder and creative director of cult home-leisure label Tekla Fabrics (aka, the brand behind the most Instagrammable bath robes ever. Next up: launching a unisex PJ range in May). "Going to bed and having breakfast in nice sleepwear can enhance your life. It adds another texture to those everyday things you do. Perhaps in a more obvious way now than before."
"GOING TO BED AND HAVING BREAKFAST IN NICE SLEEPWEAR CAN ENHANCE YOUR LIFE. IT ADDS ANOTHER TEXTURE TO THOSE EVERYDAY THINGS YOU DO"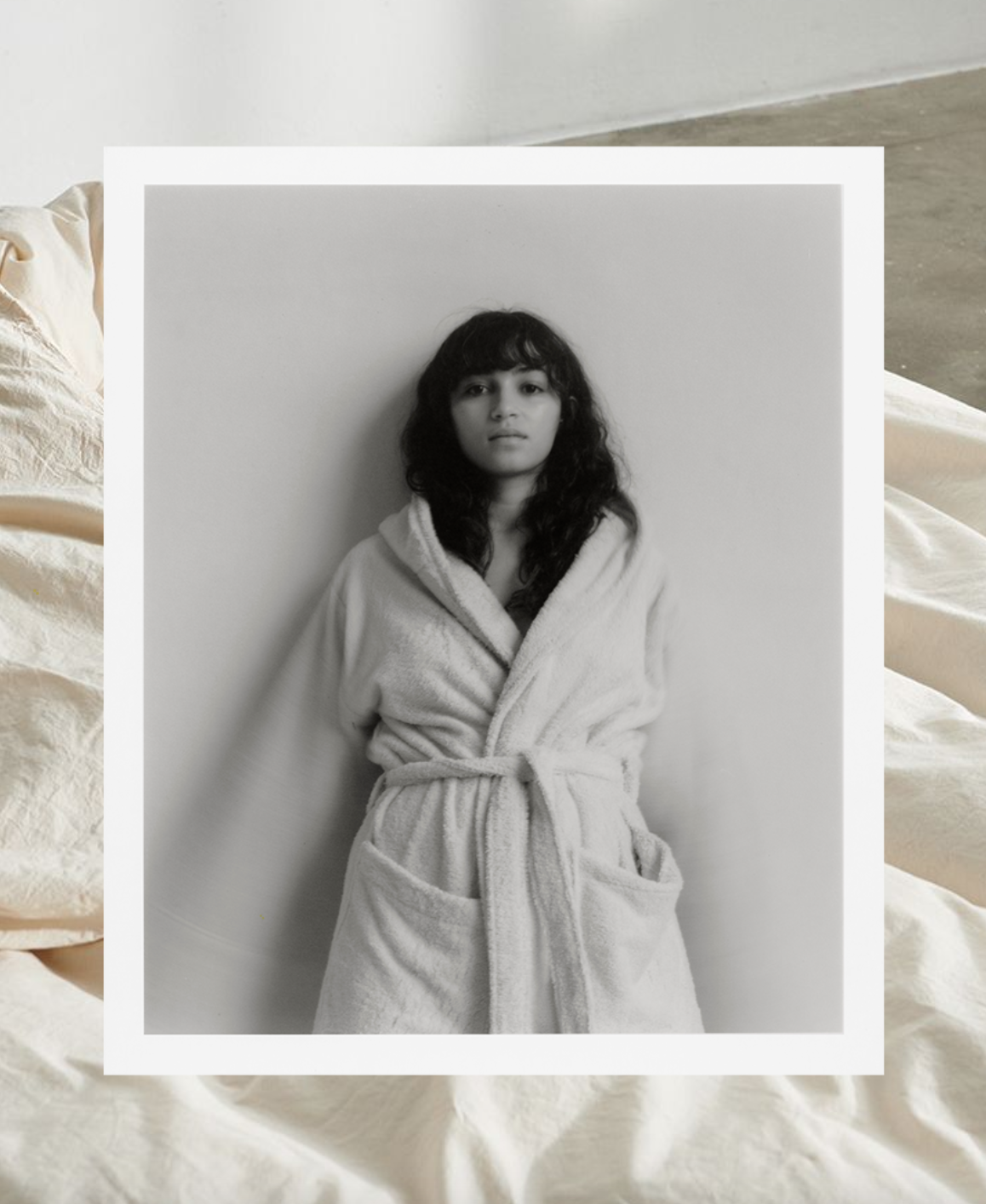 Ellen Grace, 28, an art curator based in Edinburgh says she's found solace in putting on nightwear that is extremely comfortable, whilst also bringing to mind a two-piece-suit. An oddly reassuring mix in these uncertain times. "A sizeable portion of my wardrobe is dedicated to matching pyjamas sets," she says. "I started amassing co-ordinated pyjamas at an unhealthy rate a few years ago. At the time, I was spending my evenings watching House of Cards, a show in which the fictional First Lady, Claire Underwood (played by Robin Wright) displays the most enviable, effortless and chic approach to nightwear. She was a woman on top; somebody ruthlessly pulling all the strings, the ultimate Machiavellian, and her matching jim-jams fell nothing short."
Irrespective of her morals – or lack thereof – Claire understood that dressing well extends far beyond the boardroom. Some of her most scene-stealing sartorial moments are arguably within the comfort of her own bedroom. Ellen says: "Clad in perfectly tailored silk separates, 'bedroom Claire' showed it was possible to look steely, seductive and feminine from wearing an item, which (up until then) had not only been most strongly associated with the Banana Men but was also one I could purchase from M&S. Pyjamas are luxurious without being time-consuming; sensual yet not overt. And I couldn't think of a better item of clothing to be wearing right now."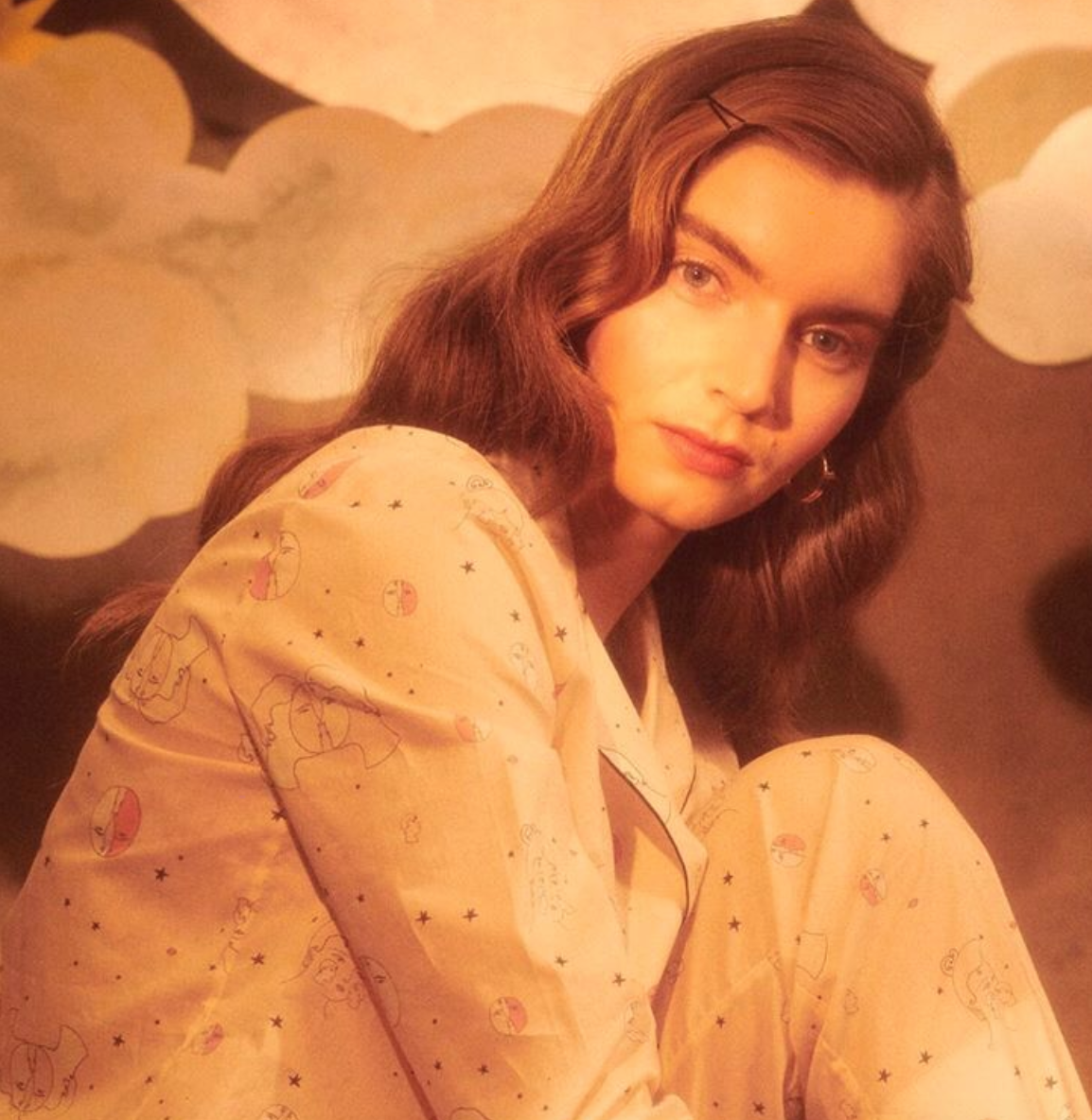 "What we wear at home and to sleep is an extension of our wardrobe and ourselves," agrees Heather Gramston, head of womenswear buying at Browns Fashion. "Quality, fit, fabric and sustainability are just as important a consideration as with any other item of clothing. A Versace Baroque print robe over black satin pyjamas from La Perla is a personal sleepwear favourite."
Naturally, everyone will be a bit different when it comes to their 10-6 wardrobe (of course, one can only dream of such an optimistic sleep schedule, but we'll keep trying nonetheless). Perhaps you veer towards an oversized night-shirt to channel your inner rich French woman? Prints galore? Or a vintage-style white nightie? Oh wait, do they like to go by the name of nightdresses now? (FYI: if the latter is your bag, look no further than Pour Les Femmes. A minimalist's treasure trove). Then there's two-piece pyjama sets which imbue a whimsical air of Hollywood's leading femme fatales: louche-but-also-dapper. But it's not the only chic option.
"CLAIRE UNDERWOOD UNDERSTOOD THAT DRESSING WELL EXTENDS FAR BEYOND THE BOARDROOM"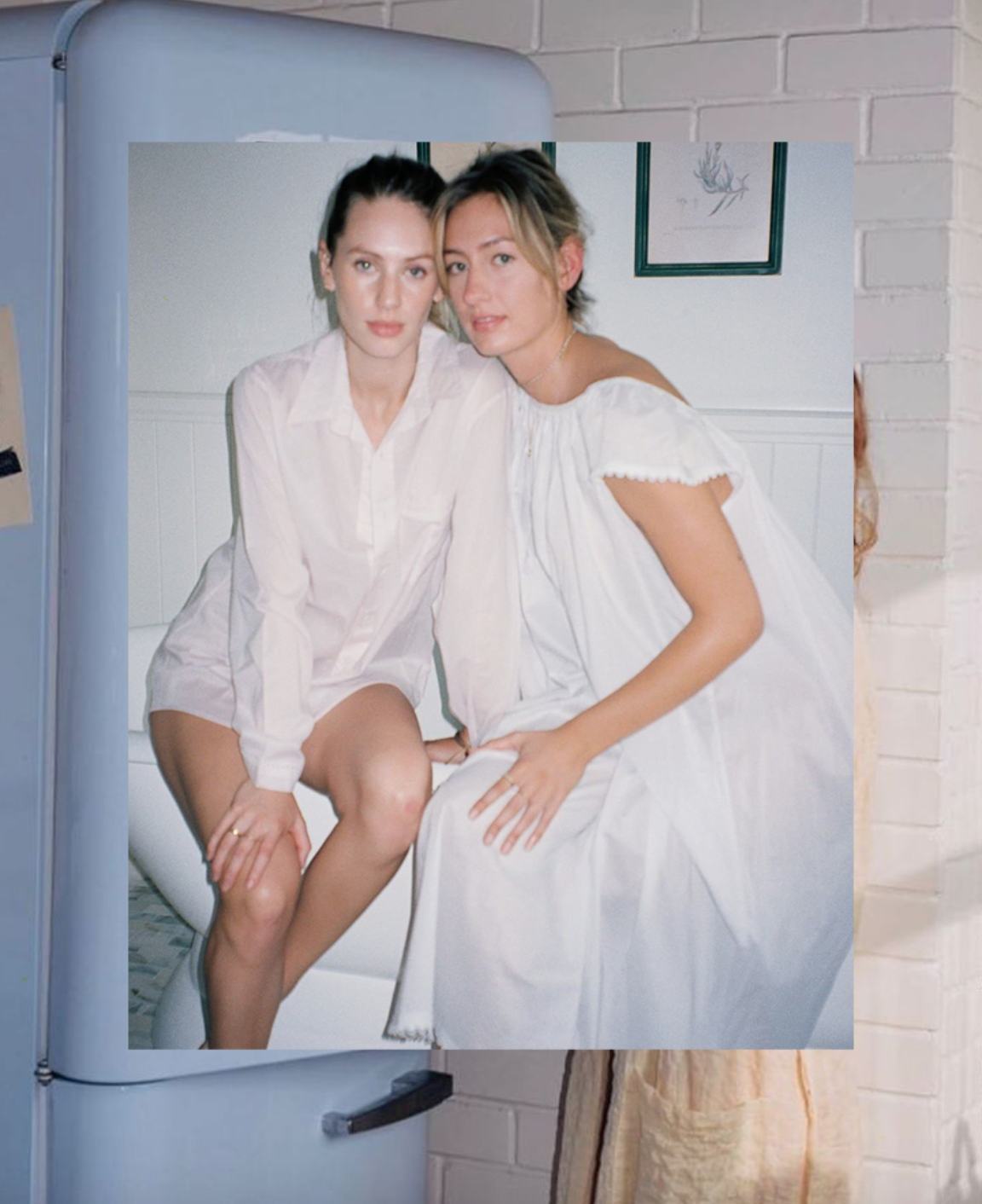 Enter: good, old-fashioned, staying-at-home-with-your-boyfriend's-family-for-the-first-time cotton pyjamas. "I find cotton the most comfortable to sleep in, so 100% cotton was always the only option when it came to choosing the fabric," says Barbara McMillan, style editor and founder of sleepwear brand Honna London. "It's comfy and breathable, so can be worn all year round. And crucially, they can be thrown in the wash."
The aim of the brand has always been to create classic striped styles, made in a family-run factory, to last. Barbara's love of sleepwear harks back to her childhood, where she would swap her school uniform for sleepwear as soon as possible. Cut scene to adulthood: after making the move to freelance and working mostly from home, separating her daywear from eveningwear became even more important in order to enable her to properly switch off ("the moment I'd step away from emails and change into pyjamas I'd instantly relax," she says.)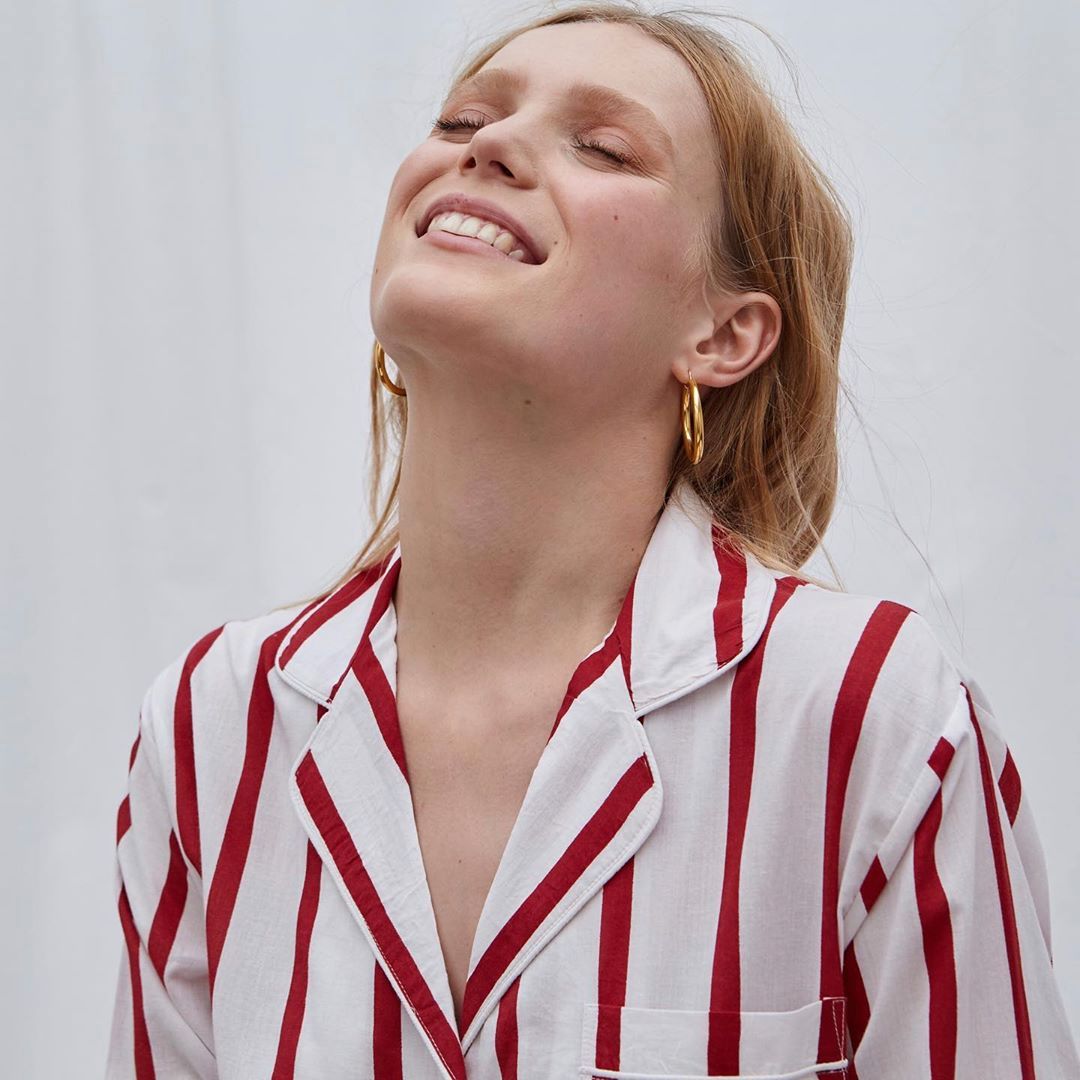 "GETTING READY FOR BED IS ABSOLUTELY A FORM OF SELF-CARE"
However, her PJ stash often felt a little too premium for everyday wear, or the shape, fabric and print just wasn't 100 percent. And so, Honna London was born: "I really wanted an oversized pair of striped pyjamas that were chic, comfy and also flattering."
"Getting ready for bed is absolutely a form of self-care," McMillan stresses. "We spend so much of our time working or on our phones, so life often feels very hectic. And, as so many of us can work flexibly now, we can always feel 'on'. Even at home. Good sleepwear can be an instant mood-lifter, especially if you've had a stressful day. It's these little daily luxuries and small forms of enjoyment at home that can make a big difference to our lives."
BURO.LOVES
IT'S A WRAP
---
NIGHTIE NIGHT
---
SMOOTH OPERATOR
---
CREATURE COMFORTS
---
First published on Buro247.com.
Now, read more about Hermès' new concierge service.