In case you weren't able to secure yourselves a seat to jet-set to the first week of Fashion Month, don't worry, we've got you covered.
Here, we digest the collections that took place on day three of New York Fashion Week and these Spring/Summer 2020 collections proved that florals are here to stay, diversity is present more so now than ever, and why you can never go wrong with a monochrome suit for next season.
TORY BURCH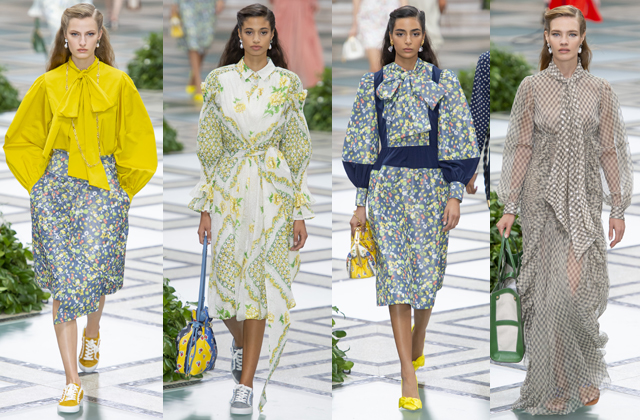 What you need to know: Tory Burch's expertise on merging ultra feminine elements with bohemian characteristics remains evident for her latest iteration on a Spring/Summer wardrobe. With vivid colours (the use of canary yellow was dominant throughout the collection), miniature floral prints and free-flowing dresses, it looks like we're definitely securing a spot for Tory Burch's newest collection in our wardrobes.
The inspiration behind the collection: Just as fashion is obsessed with the late Princess Diana, Tory Burch too, looked at the People's Princess for inspiration. The show notes indicated that the collection was all about Diana Spencer and whilst we didn't see any oversized sweatshirts or bike shorts, the collection consisted of soft, vintage florals and a nod to shapes and silhouettes from the '80s.
JASON WU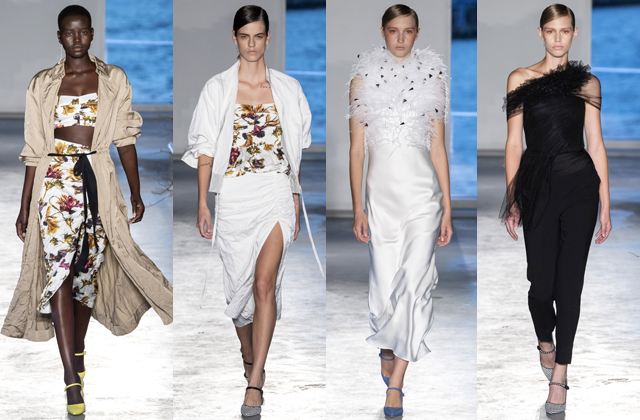 What you need to know: At first glance, looking at Jason Wu's Spring/Summer 2020 collection, you may think the collection lacked preparation as some pieces unfolded on the runway wrinkled, rumpled and not presentable. However, in contrary, the designer behind his eponymous label delivered an exceptional collection that featured some of the world's finest materials including silk habotai. The result? The rich materials gave the collection an elevated elegance, as silhouettes still remained romantic, graceful and wardrobe-worthy.
Special showcase: Jason Wu's latest showcase on the New York Fashion Week calendar was one we were all waiting for as it marked his comeback after a year and a half hiatus. He definitely came, showed and conquered.
PRABAL GURUNG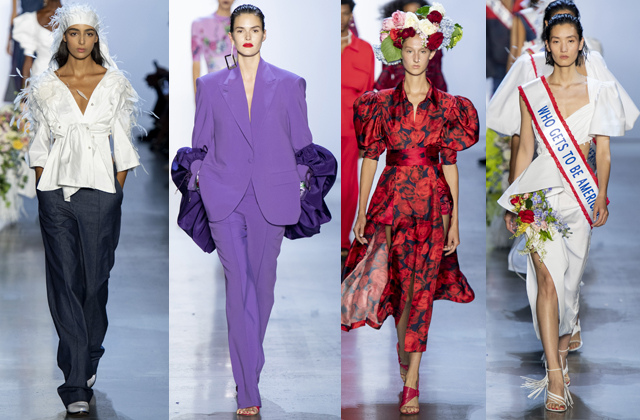 What you need to know: Whilst we always knew that Prabal Gurung expertly knows how to make a statement through fashion, his latest politically-charged Spring/Summer 2020 collection proved it. The main source of inspiration first stemmed from the question "Who Gets To Be American?" and the Singapore-born designer made it a mission for us to redefine the answer. An ode to celebrate the American Dream, Prabal Gurung used reimagined white cotton poplin, raw denim, hand-embroidered mandala symbols and recycled cotton lace to celebrate the country's craftsmanship.
Celebratory show: The collection itself spoke volume but the show, although a personal one for the designer, also celebrated his 10th year show anniversary.
TOMMY HILFIGER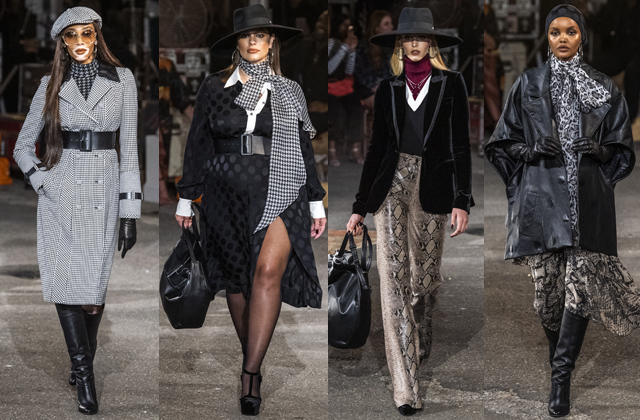 What you need to know: Perhaps one of the most highly-anticipated shows on the New York Fashion Week calendar, Tommy Hilfiger and Zendaya have teamed up for their second instalment of their TommyNow collection. And after last night's show, they certainly delivered. The collection was crafted for the autumnal season and with velvet monochrome suits, a warm colour palette, empowering silhouettes, plus signature houndstooth, polka dot and animal prints, it was a winning collection in our books.
Merging Zendaya's bold and empowering style with Tommy Hilfiger's expertise and modern eye, the collection redefined power dressing with maxi skirts, wrap dresses, high-waisted trousers, denim and a slew of achingly cool accessories — it literally screamed '70s.
What the runway celebrated: As much as we loved the collection, it was the overall presentation that had us cheering on our seats. The model line-up alone included forces of change like Winnie Harlow, Candice Swanepoel, Candice Huffine, Yasmin Warsame, Halima Aden and Ashely Graham (who strutted the runway pregnant), and it seriously celebrated inclusivity, diversity and empowerment in fashion.
Now, take a look at the shows you might've missed from day one and two of New York Fashion Week.