New York Fashion Week may be soon coming to an end but there was still a plethora of designers and collections to look out for. Overnight, the fash pack continued to brave the rainy weather in style and witnessed the unveiling of Oscar de la Renta, Coach 1941 and Calvin Klein's newest Spring/Summer '19 collections…
Oscar de la Renta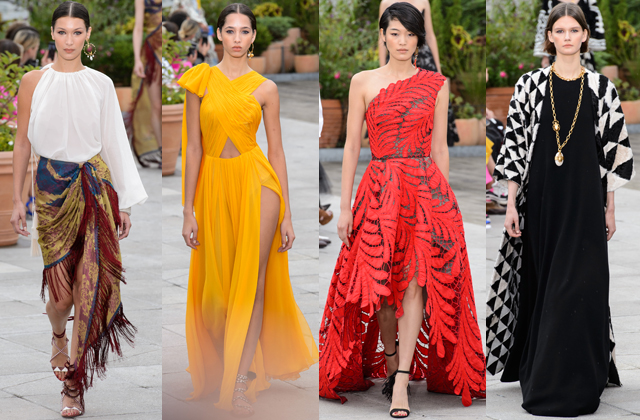 What you need to know: It might have been raining on the fash pack as that sat front row but it did little to dampen the spirits at the Oscar de la Renta show overnight. Laura Kim and Fernando Garcia sent red carpet-worthy ensembles down the runway, as well as clothes made for everyday wear. Boasting strong nomadic vibes, the collection came complete with relaxed shapes, modest cuts and decorative detailing including fringing, tassels, embroideries and patterns.
Middle Eastern beauties: We spotted Bella and Gigi Hadid walking the runway (the former opening the show and the latter closing the show) and we also saw Moroccan model, Nora Attal, too.
Coach 1941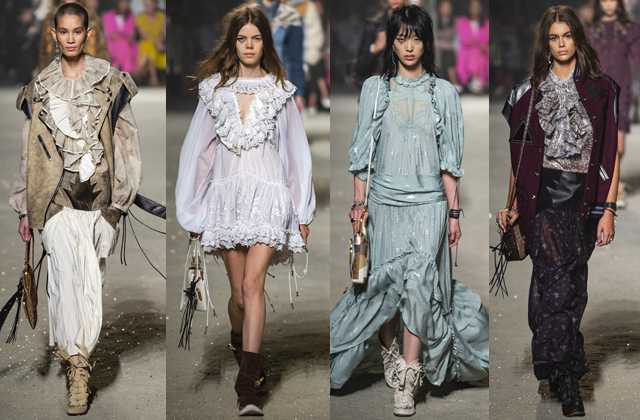 What you need to know: Coach 1941's newest collection took on a whole a new level of romanticism. With super dramatic juxtapositions of dark and light and long and short, the seasonal collection still featured Stuart Vevers' signature grunge aesthetic, with a romance-meets-rock'n'roll vibe. We also spotted a slew of pieces that are part of the designer's next collaboration with Walt Disney Co.
Designer's influence: Stuart Vevers translated his influence from his trip to Santa Fe —from the city's desert landscapes to the strong Western influences — to his most recent collection for Coach 1941. From the city's desert landscapes to the strong Western influences.
Calvin Klein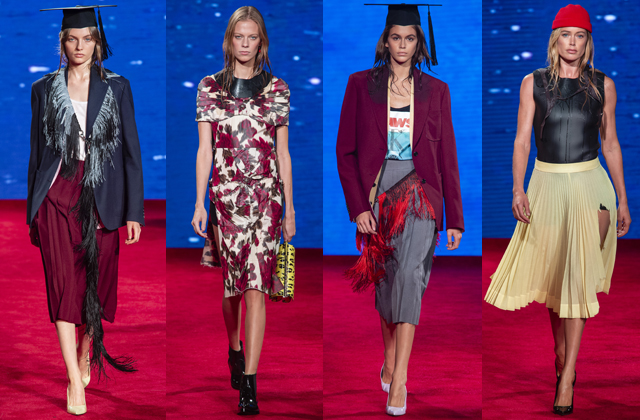 What you need to know: In Calvin Klein's latest runway show, Raf Simons channelled one of Hollywood's biggest films, Jaws. With a custom backdrop, along with a floor-to-ceiling projection of the water, the show's collection saw models sporting red beanie hats, wetsuits and wet hair, whilst fronting the new S/S'19 collection that included Jaws merchandise. The collection also referenced the drama film, The Graduate, and saw models dressed in shift dresses and kitten heels with graduation gowns and mortarboards.
Supermodel moment: We spotted Dutch supermodel and Calvin Klein ambassador Doutzen Kroes strutting the runway, along with '80s model Yasmin Le Bon and Kaia Gerber.
Now, take a look at the best street style roaming the streets of New York.