It's no secret that Blake Lively is her own stylist. The Hollywood mega-star has shunned professional help in favour of cultivating personal relationships with brands to create looks that are truly reflective of her own personal style. And let's face it, she's never put a Louboutin-wearing foot wrong.
Blake is currently on the promotional trail for her newest movie A Simple Favour which she stars in alongside Anna Kendrick. For her numerous red carpet appearances of late, Blake has favoured suiting and there's a surprising reason for that. Speaking with E! News at Ralph Lauren's 50th anniversary runway, Blake said of her look, "This outfit is inspired by Paul Feig [the director of A Simple Favour] without even meaning to. In A Simple Favour, the movie we have come out on September 14 — shameless self-promotion here — I modelled my entire character's look after him. So tonight, we were coming as dates and didn't realise we were wearing the same outfit — it's so embarrassing."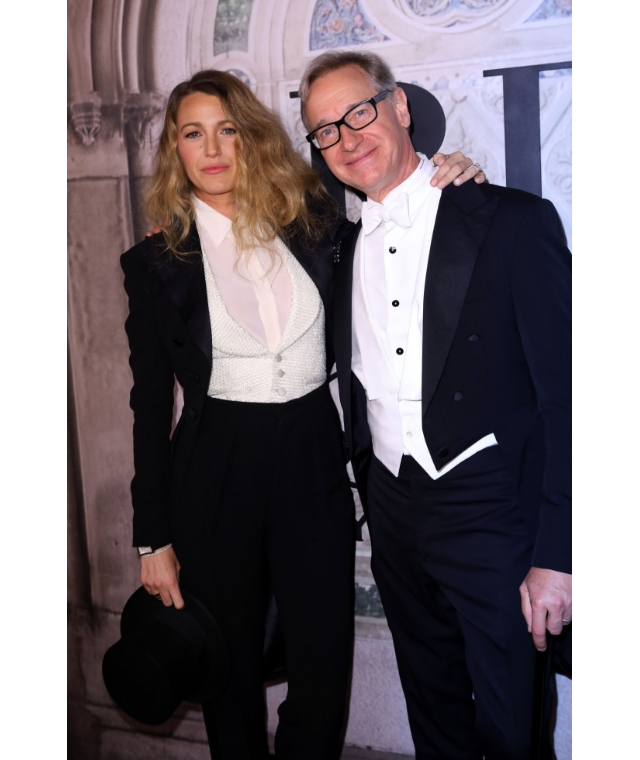 On the occasion she was sporting a black suit with a waistcoat, top hat and cane and looking particularly glamorous whilst doing so. It echoed recent ensembles that included a colourful gingham print suit from Roland Mouret and a white pinstripe jumpsuit and blazer combination from Zimmermann.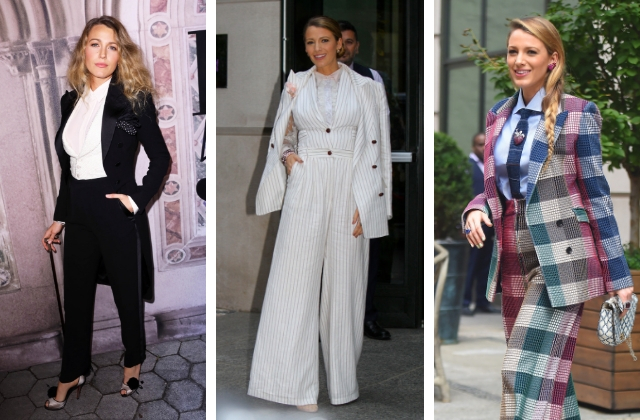 The whole 'borrowed from the boys' vibe just got that much cooler.
Now, discover the five beauty products Blake's personal makeup artist always uses on the star.