Like clockwork, fashion month has officially made is return, kicking off with five days of in-person runway shows hosted in iconic locations around New York. The much-anticipated week led to some exciting showcases with new approaches to womenswear offerings and as it's the first in the roughly five-week-long global fashion-week tour, it set the tone for what's the come.
Read our round-up on the Fall/Winter '23 collections that ruled the runway…
Carolina Herrera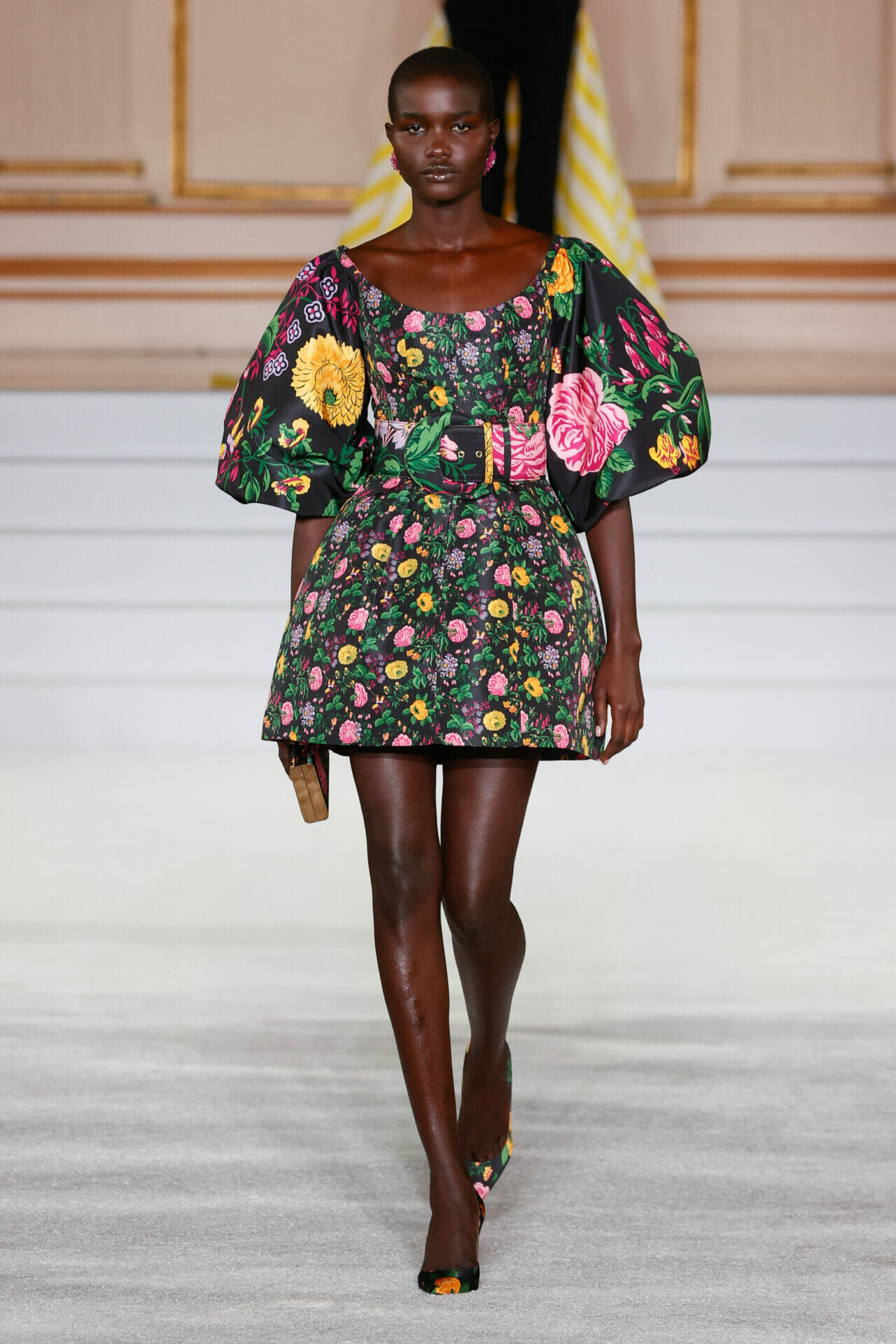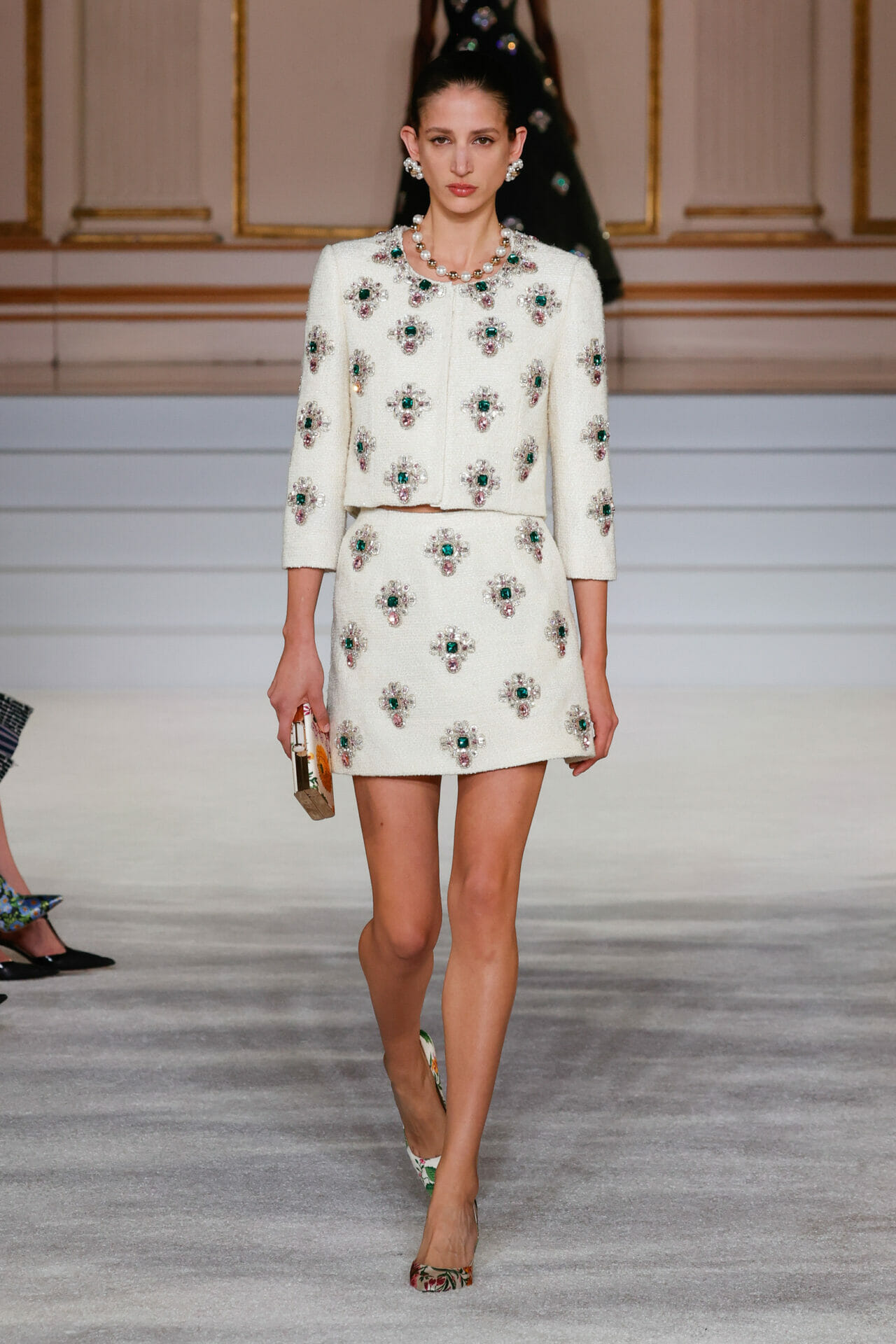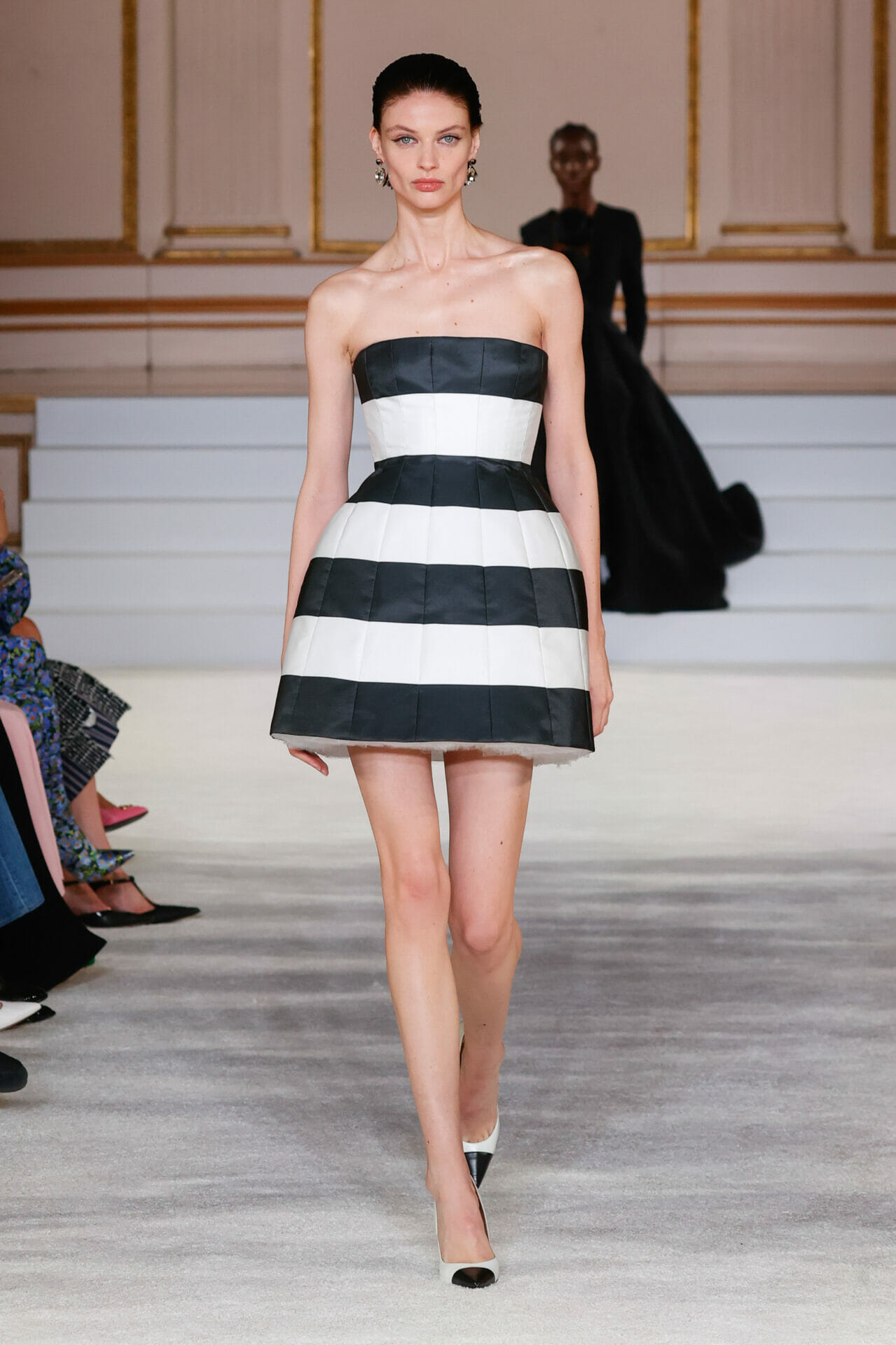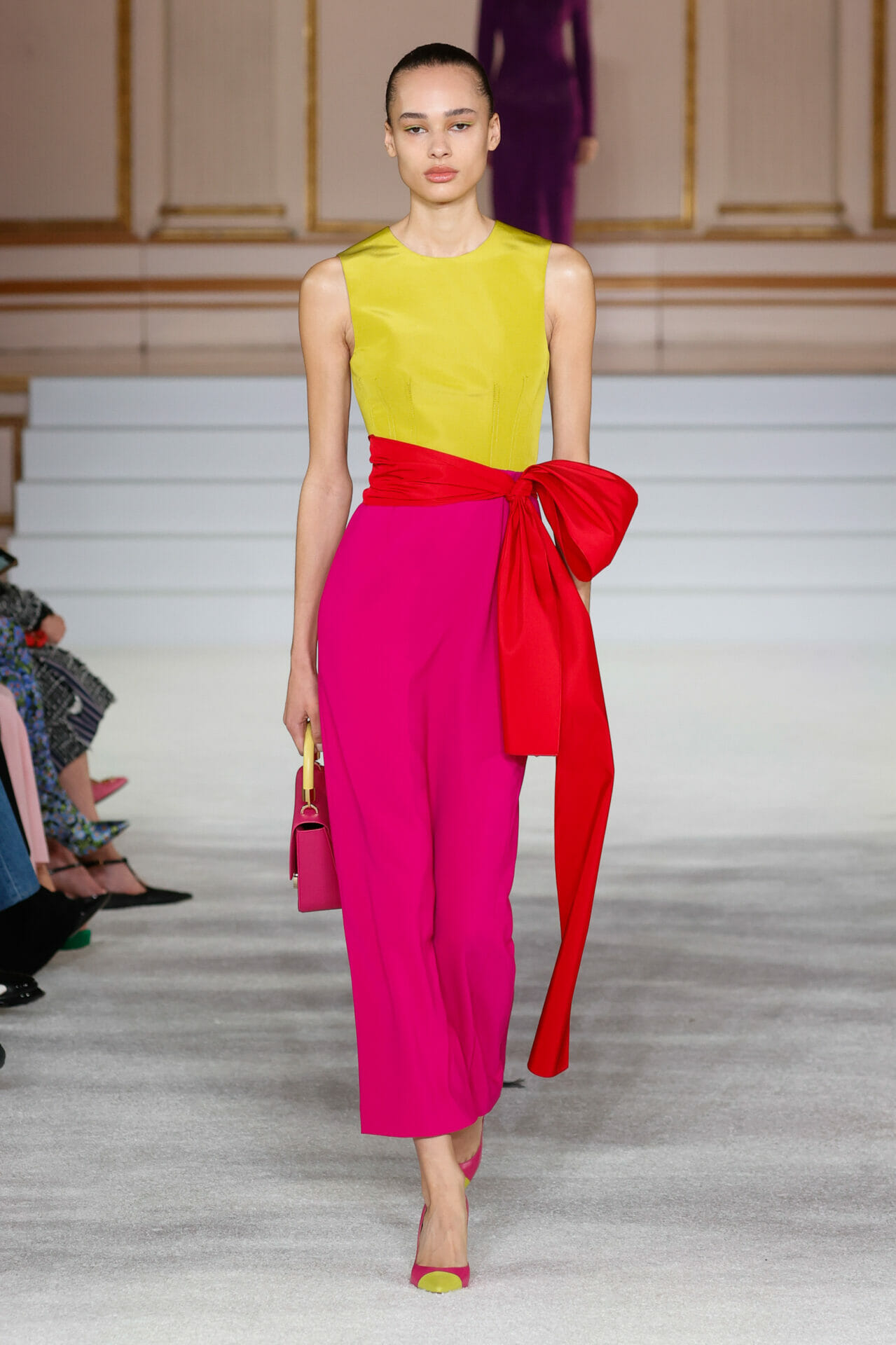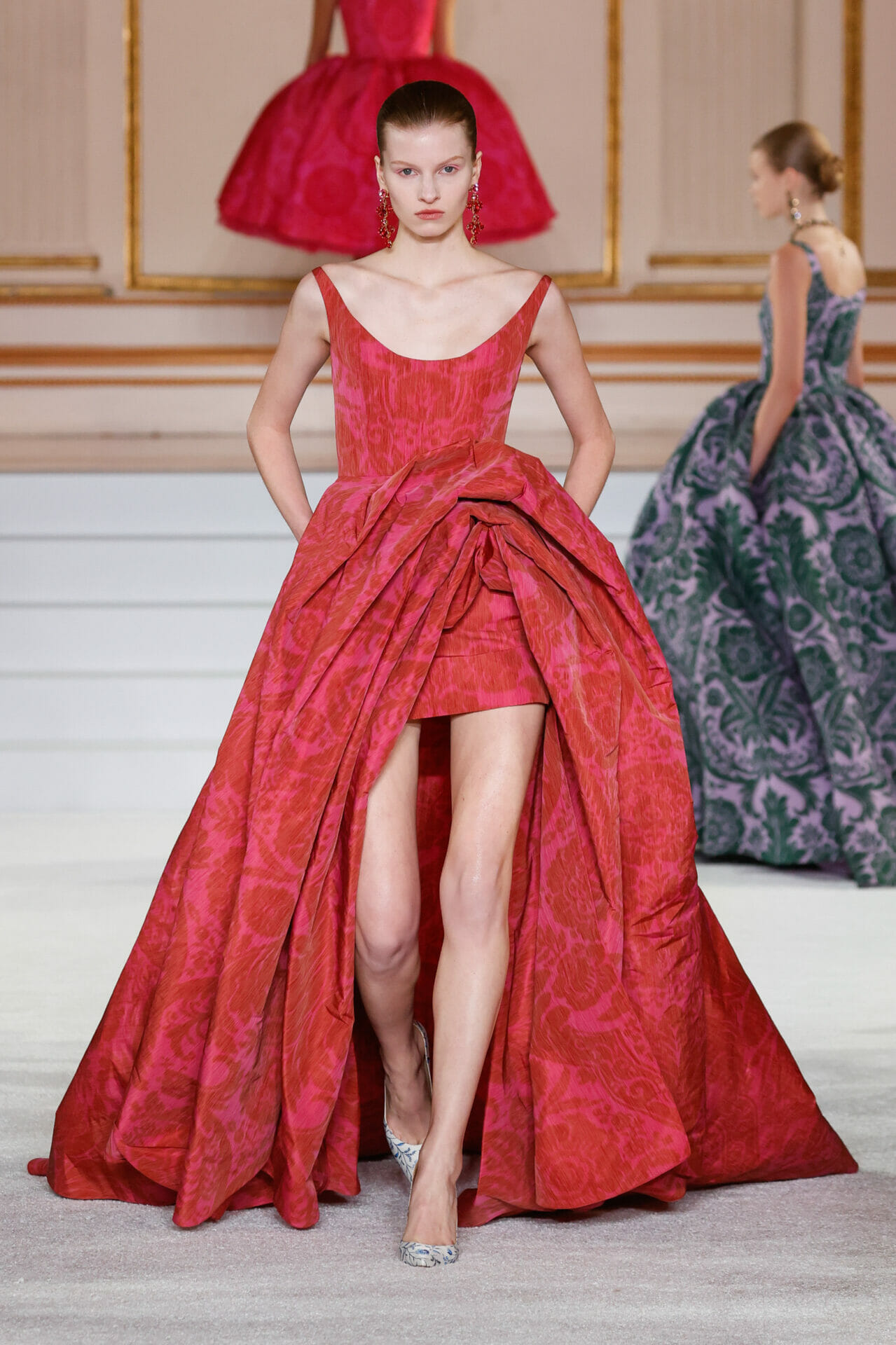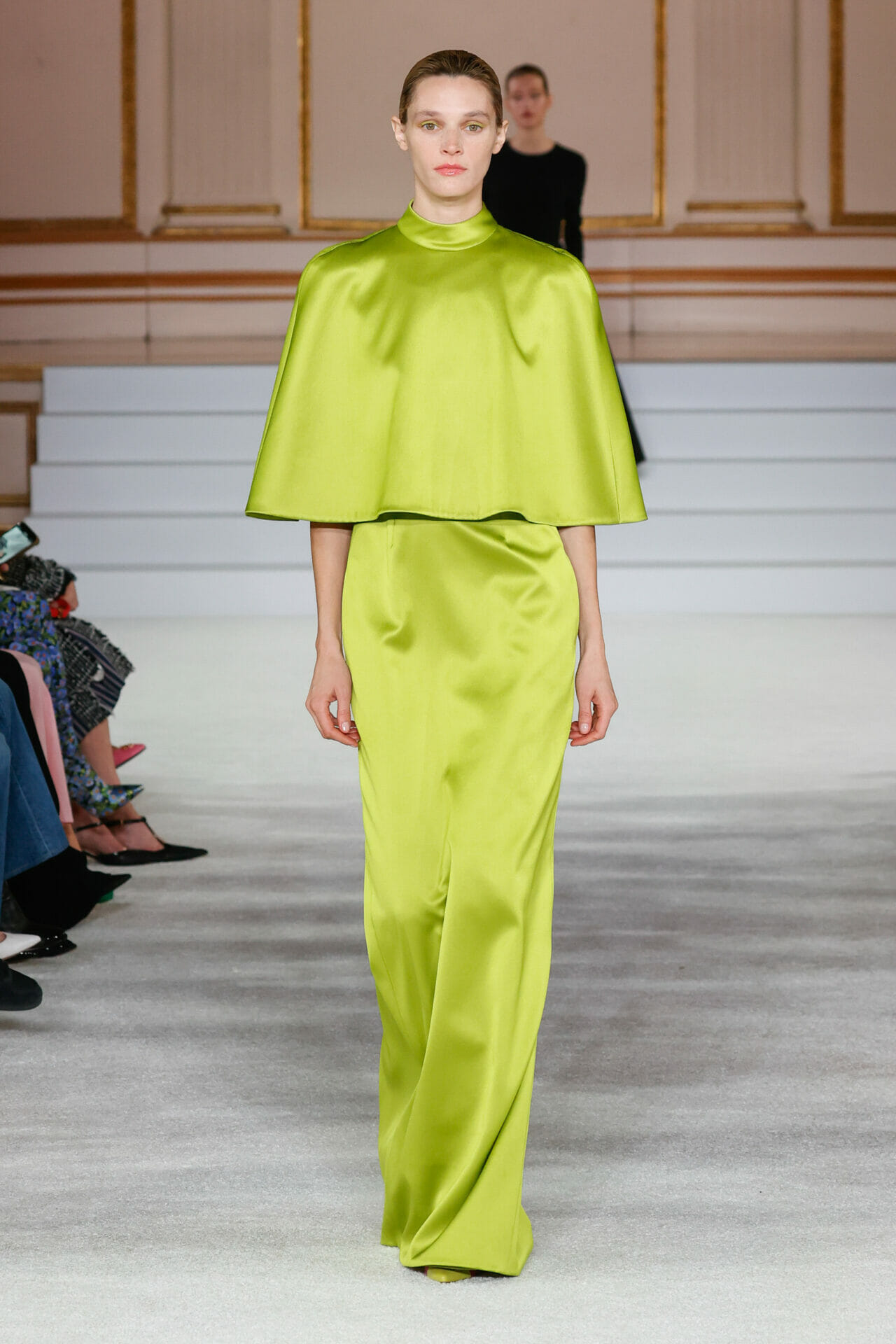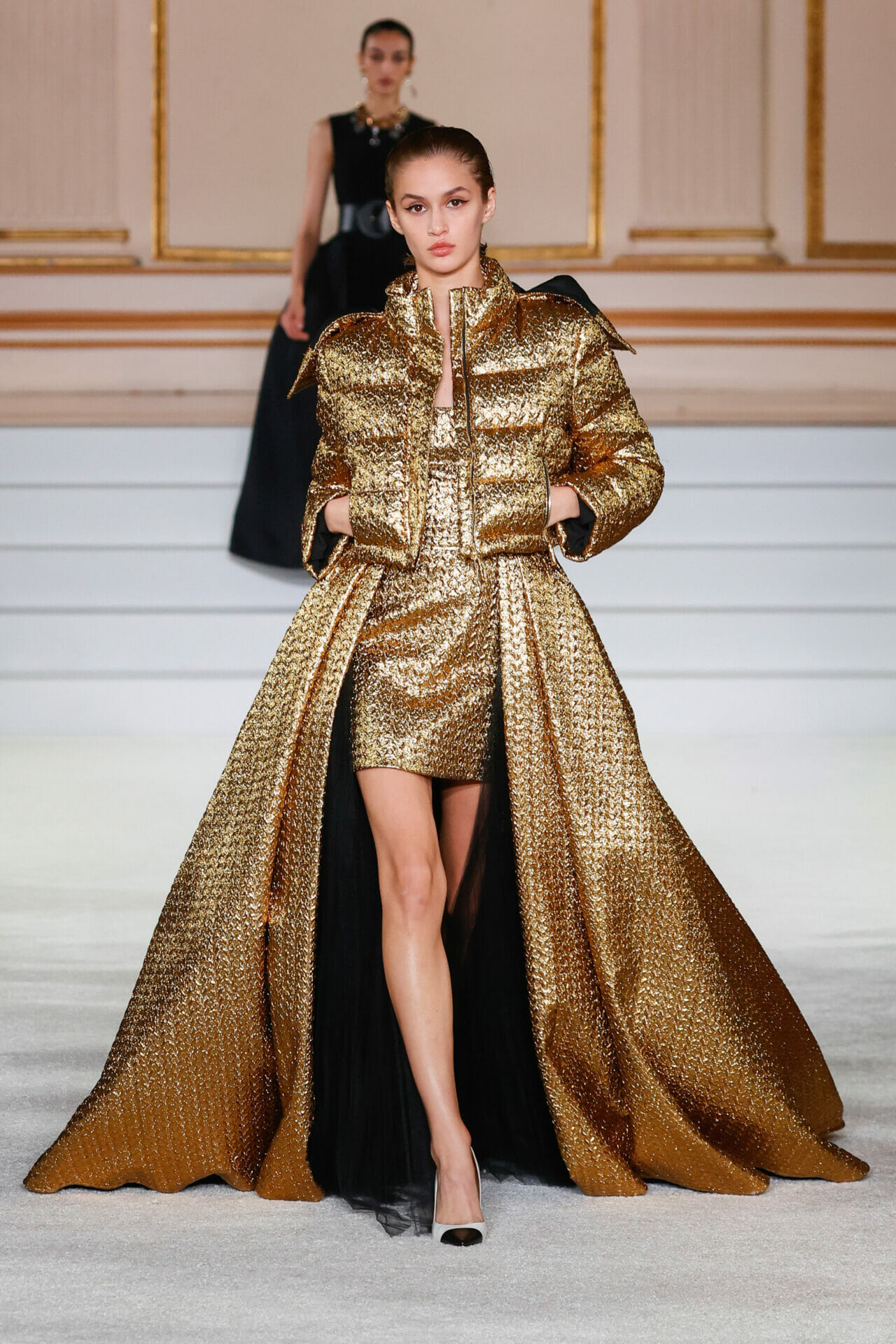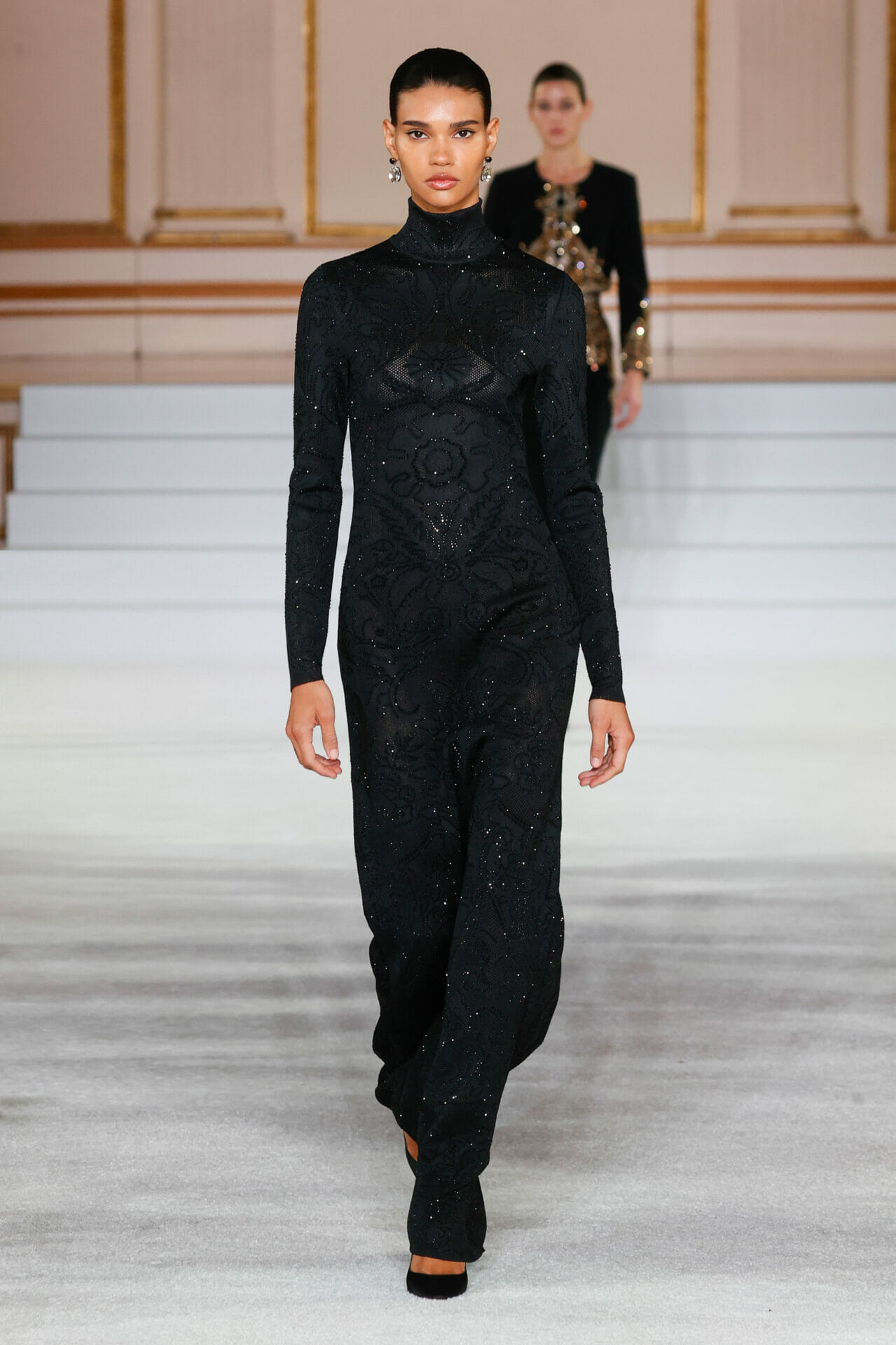 It should come as no surprise that when it came time for Wes Gordon to present his latest collection for Carolina Herrera, it would be one filled with joy, colour and joie de vivre. For Fall/Winter '23, the creative lead was inspired by the dichotomy of discipline and grandeur found in 'Sisi', the Empress of Austria – there's a whole series that centres around the 19th century Viennese court of Sisi of Austria, ICYDN.
An unapologetic embrace of beauty and high drama, the collection struck all the right notes with pieces that included a colourful floral print strapless gown, voluptuously draped long dresses (as expected), and colour-blocked ensembled that packed a powerful punch of simplicity and sass.
Dion Lee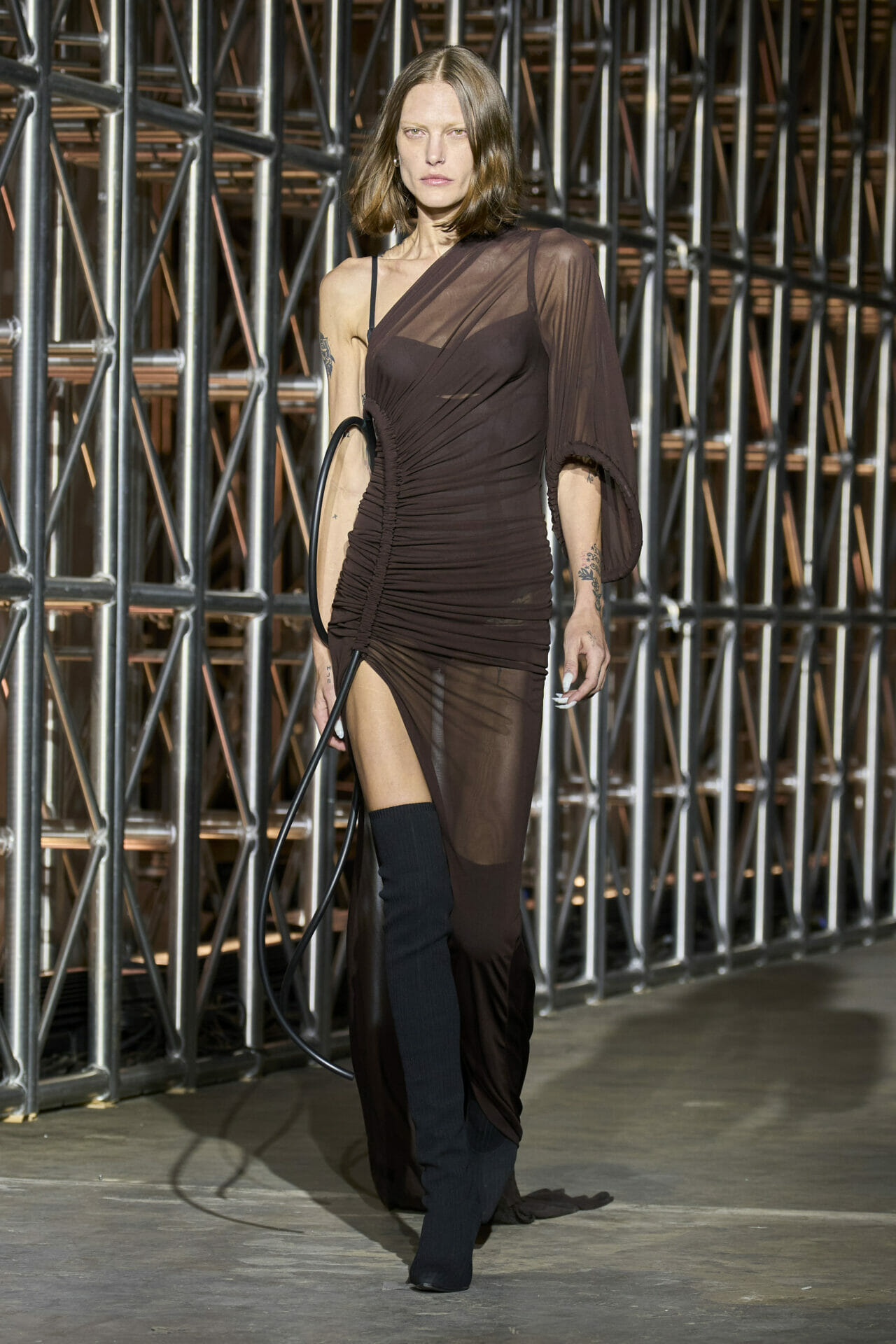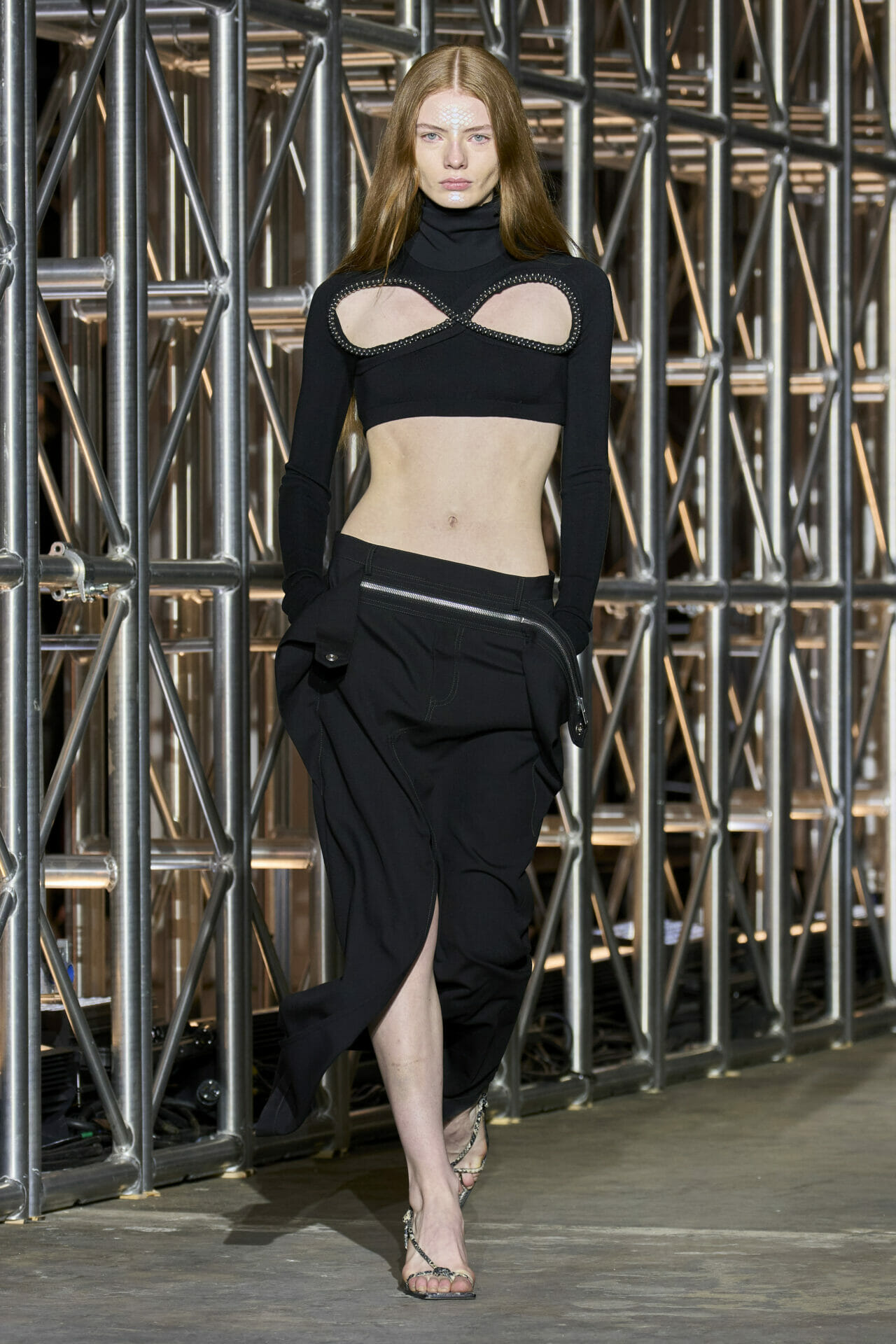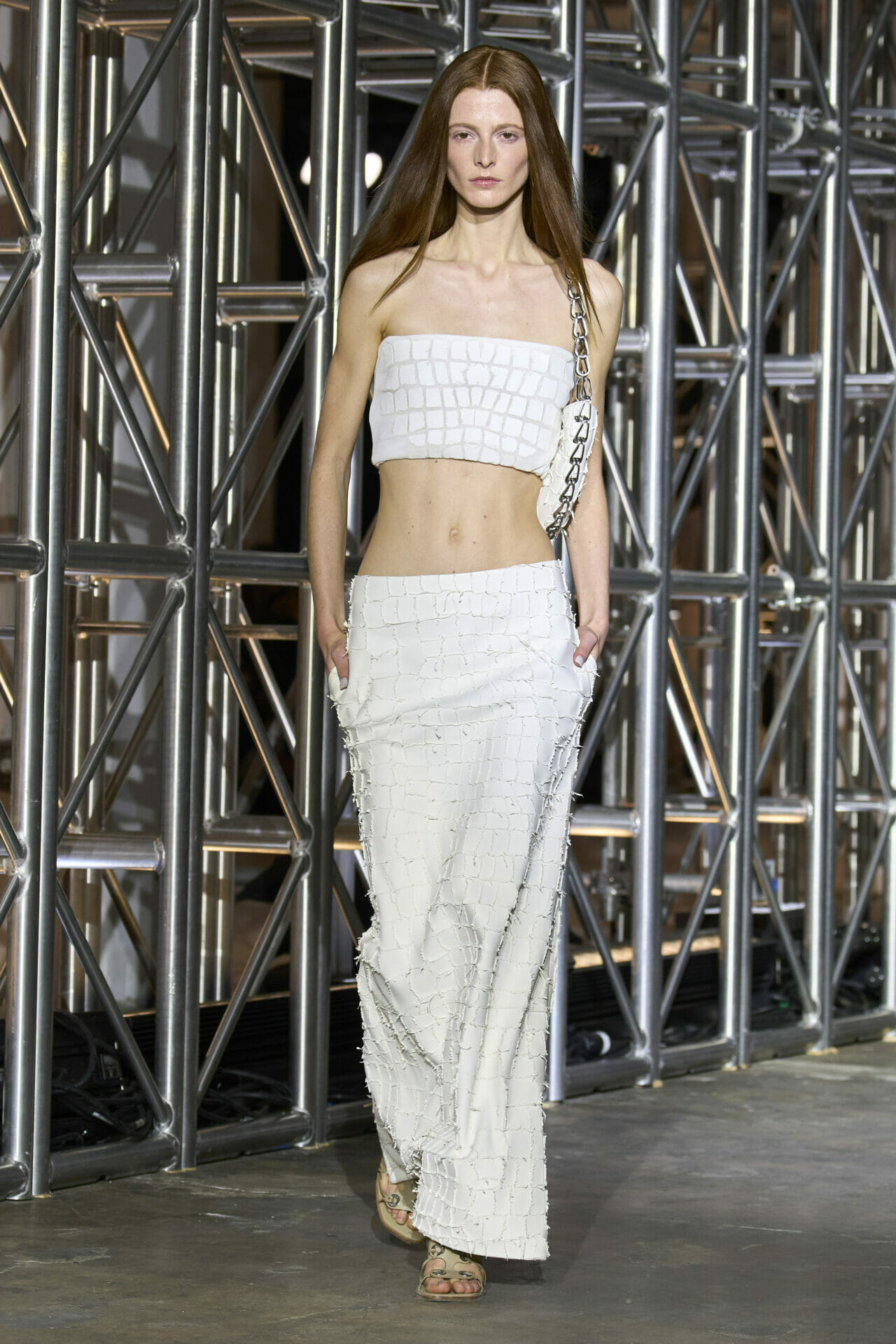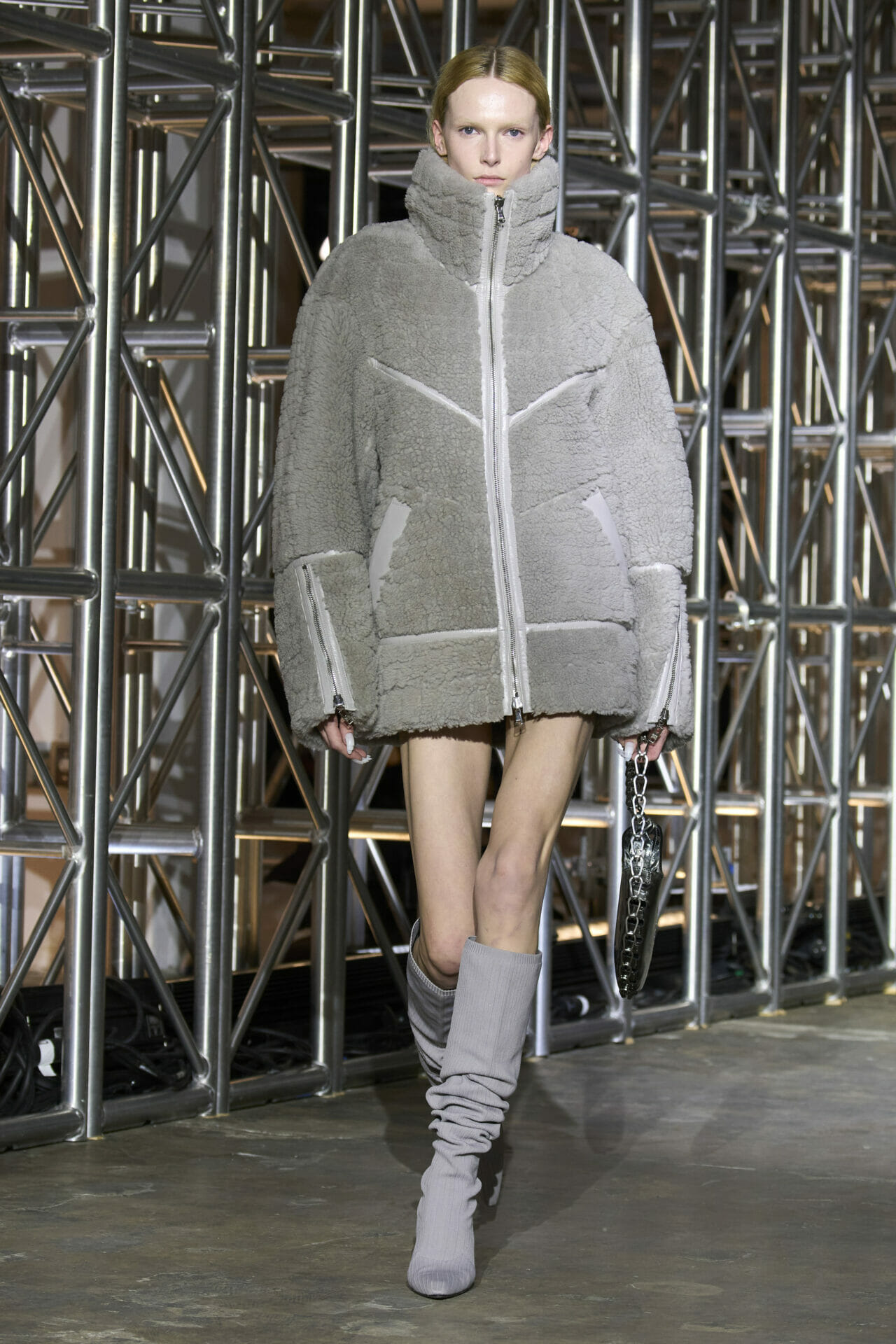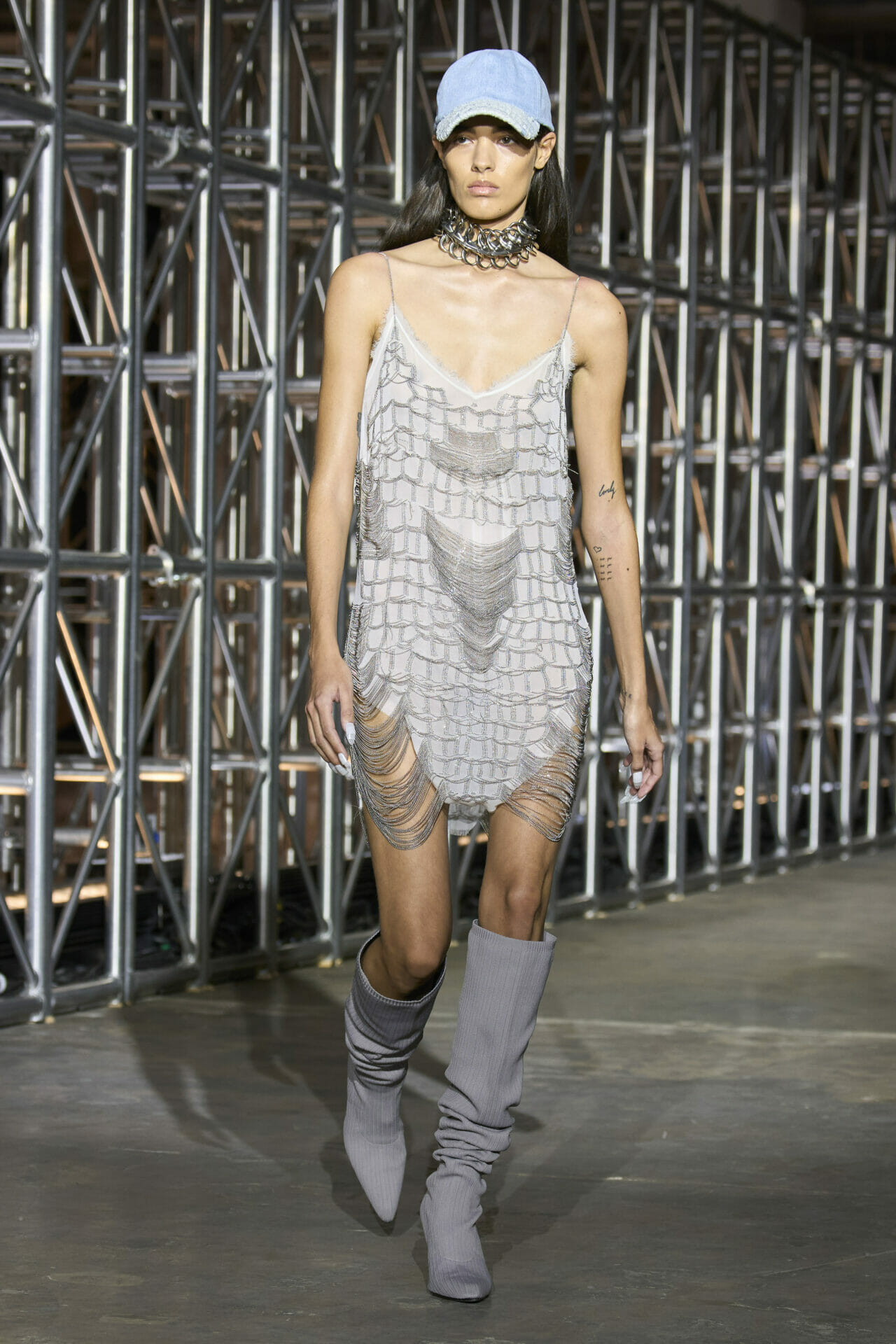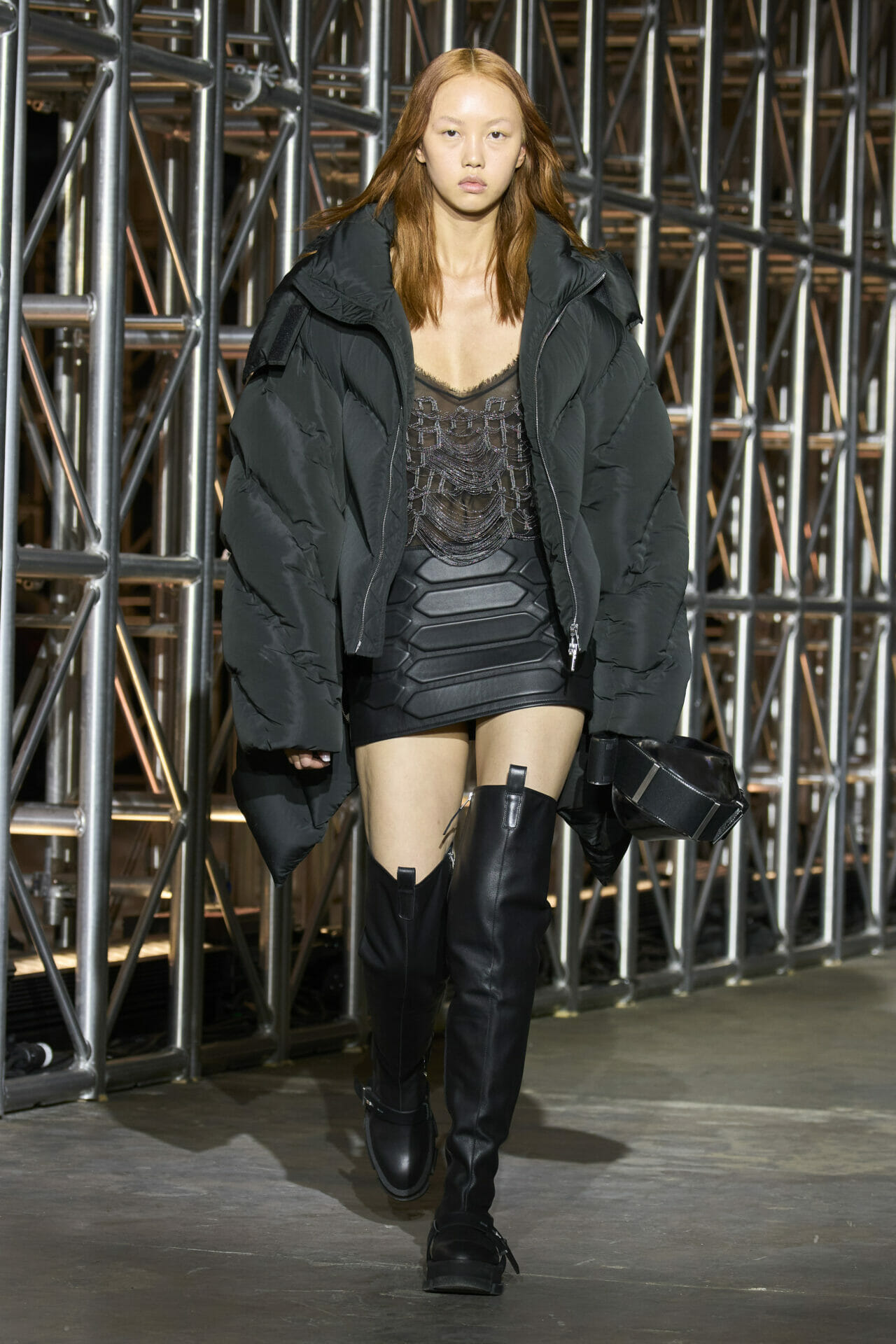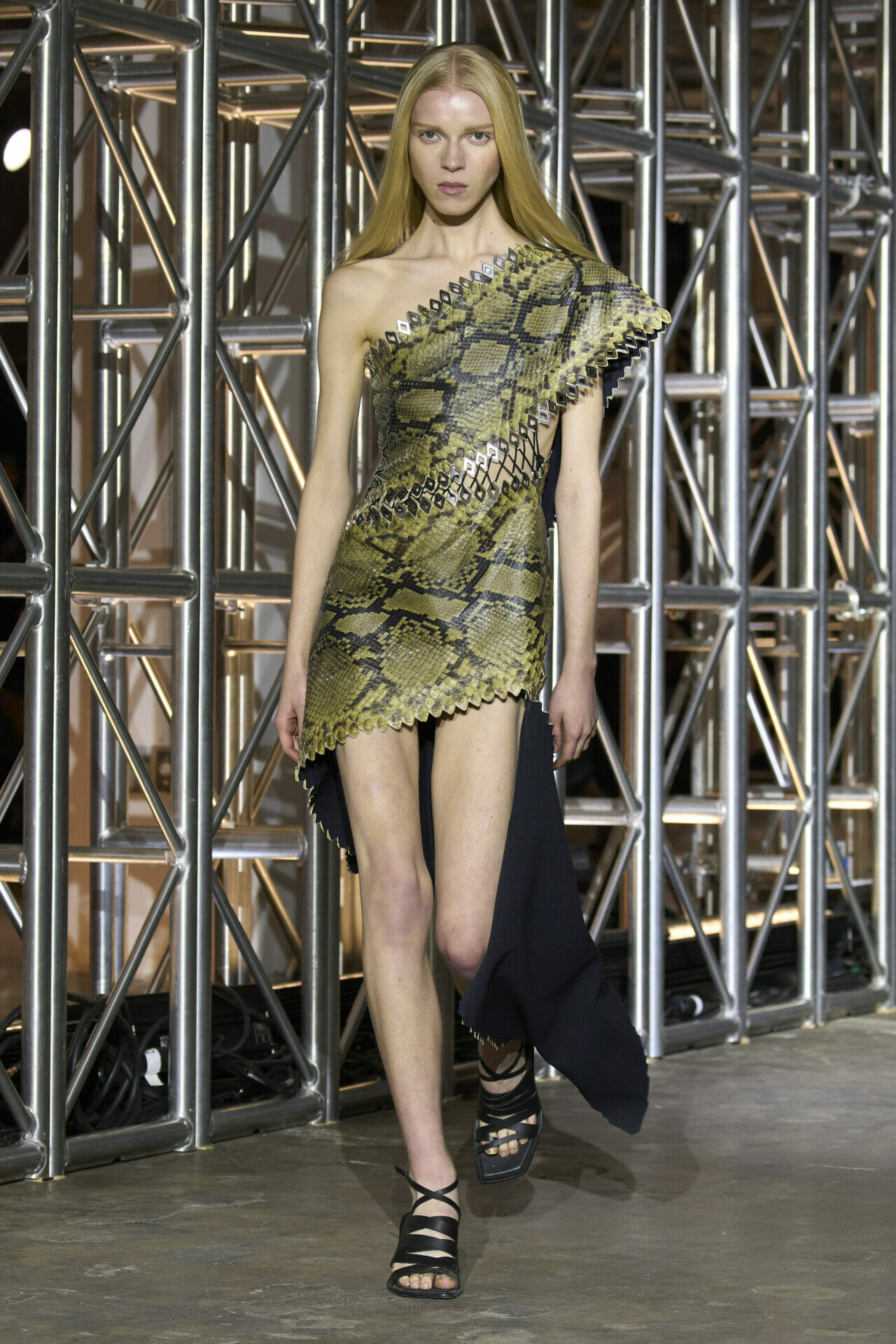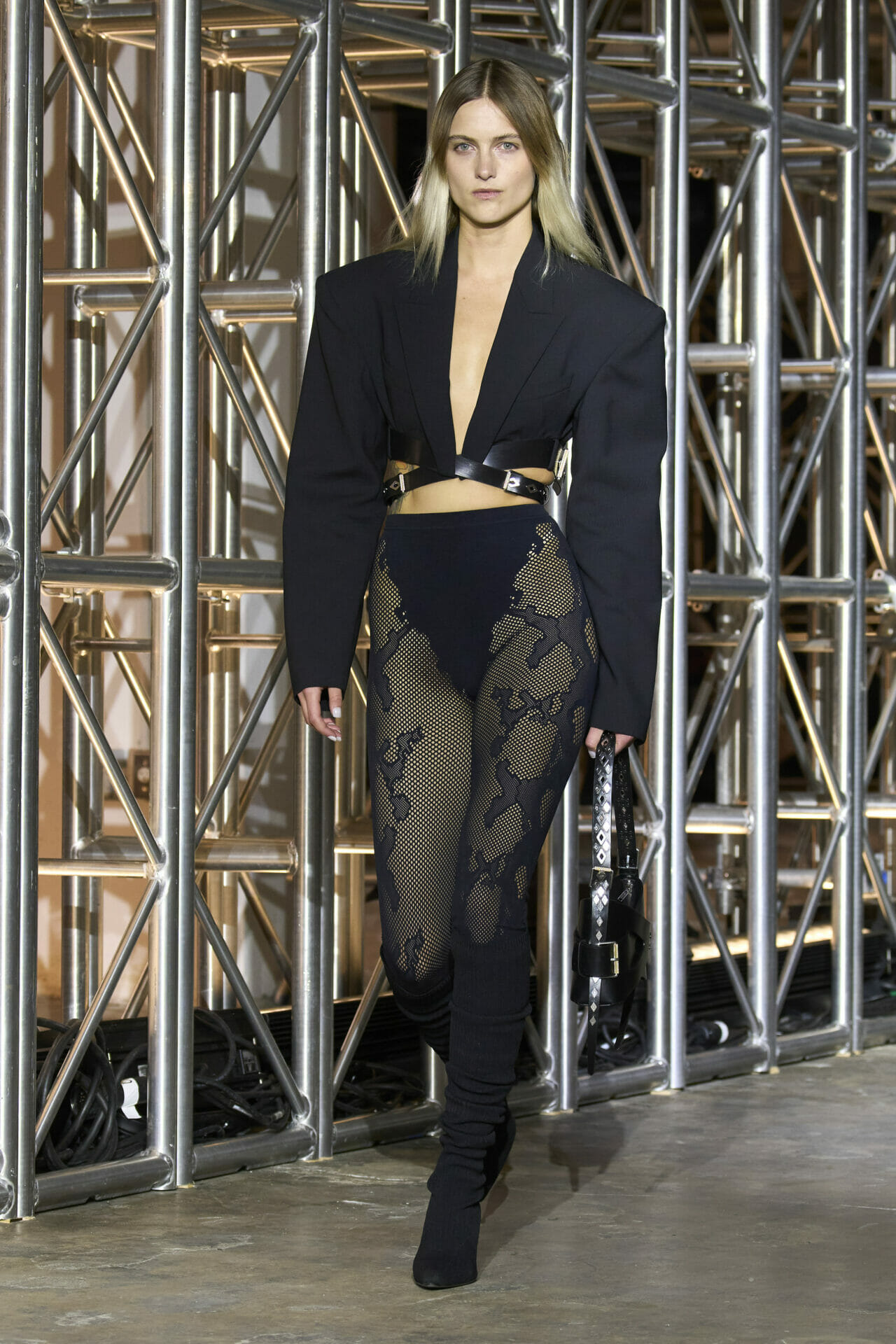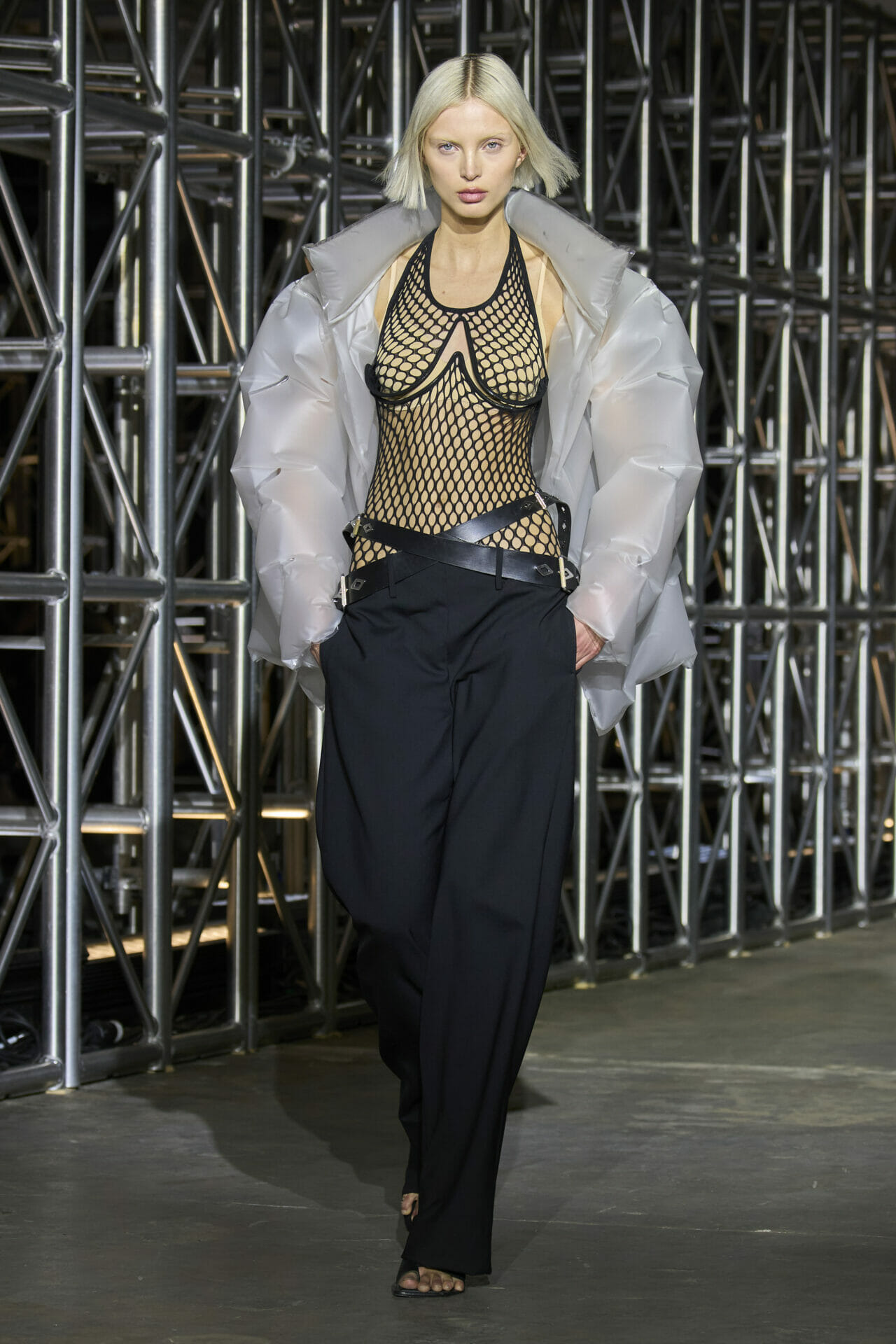 There's no doubt that Dion Lee is a purveyor in sensual dressing. Offering everyone to embrace their alter-ego, Dion Lee's Fall/Winter '23 collection is an exploration of reptilian details with new experiments with opacity and texture. Referencing snakes, serpents, scales, reptiles and shedding, these details were etched into diamond-shaped hardware embellishments seen through leather boots, ripped denim, and oversized accessories.
True to the brand, the Creative Director's winning streak of creating transformative and androgynous separates was on display with asymmetric, winding silhouettes draped off the shoulders, slinky jerseys and intricate beading making up the eveningwear and inflatable puffer jackets rounding off the collection.
Jason Wu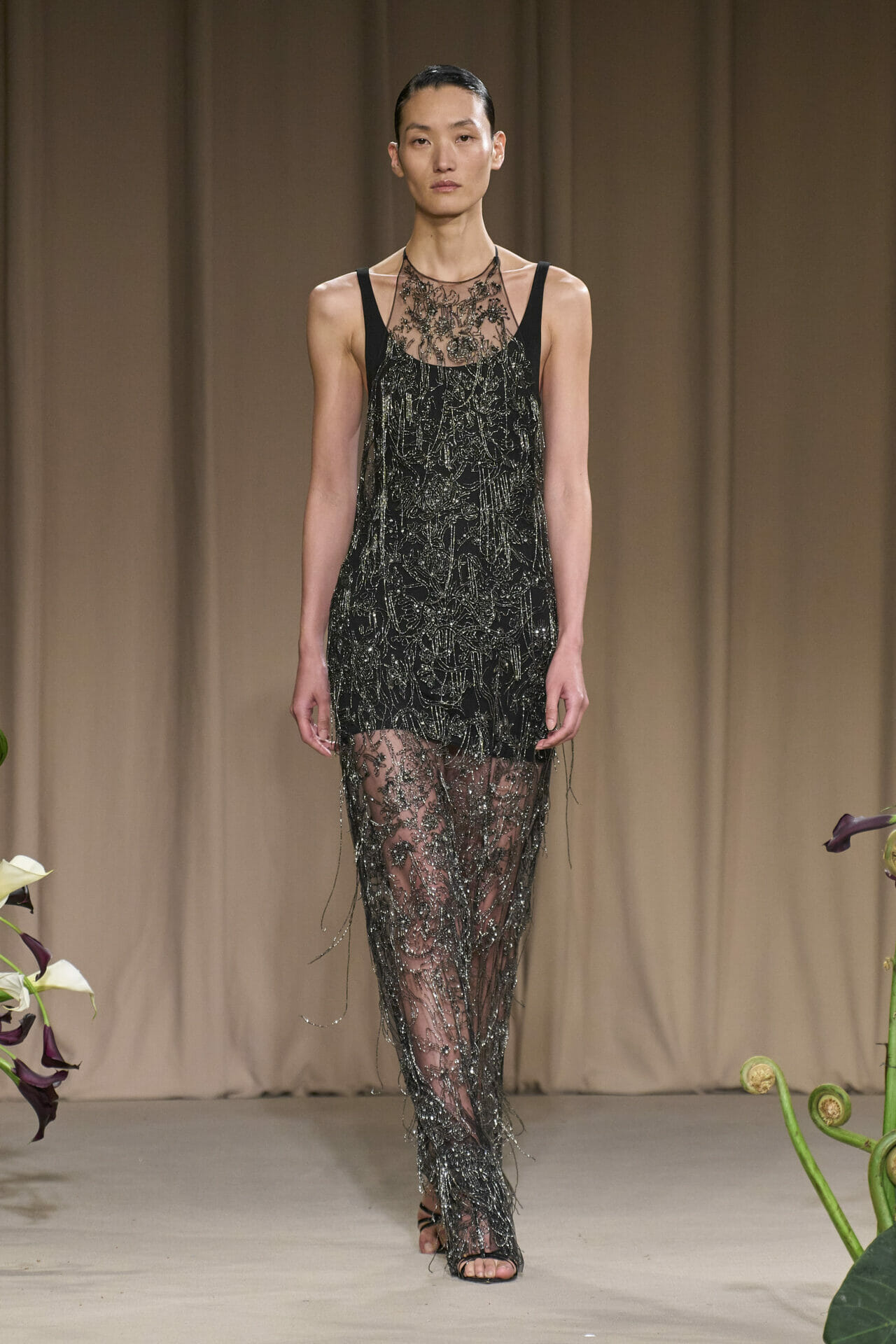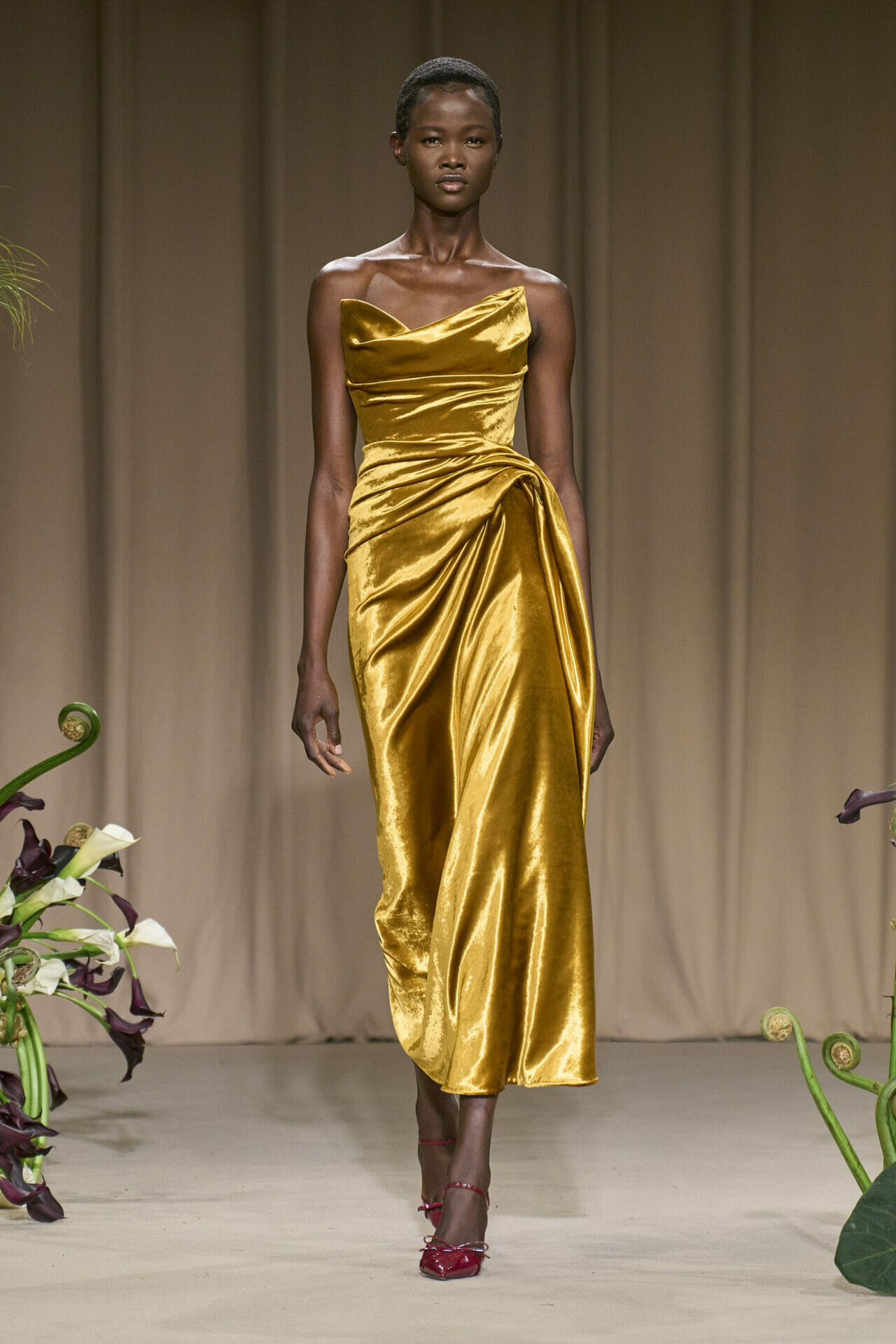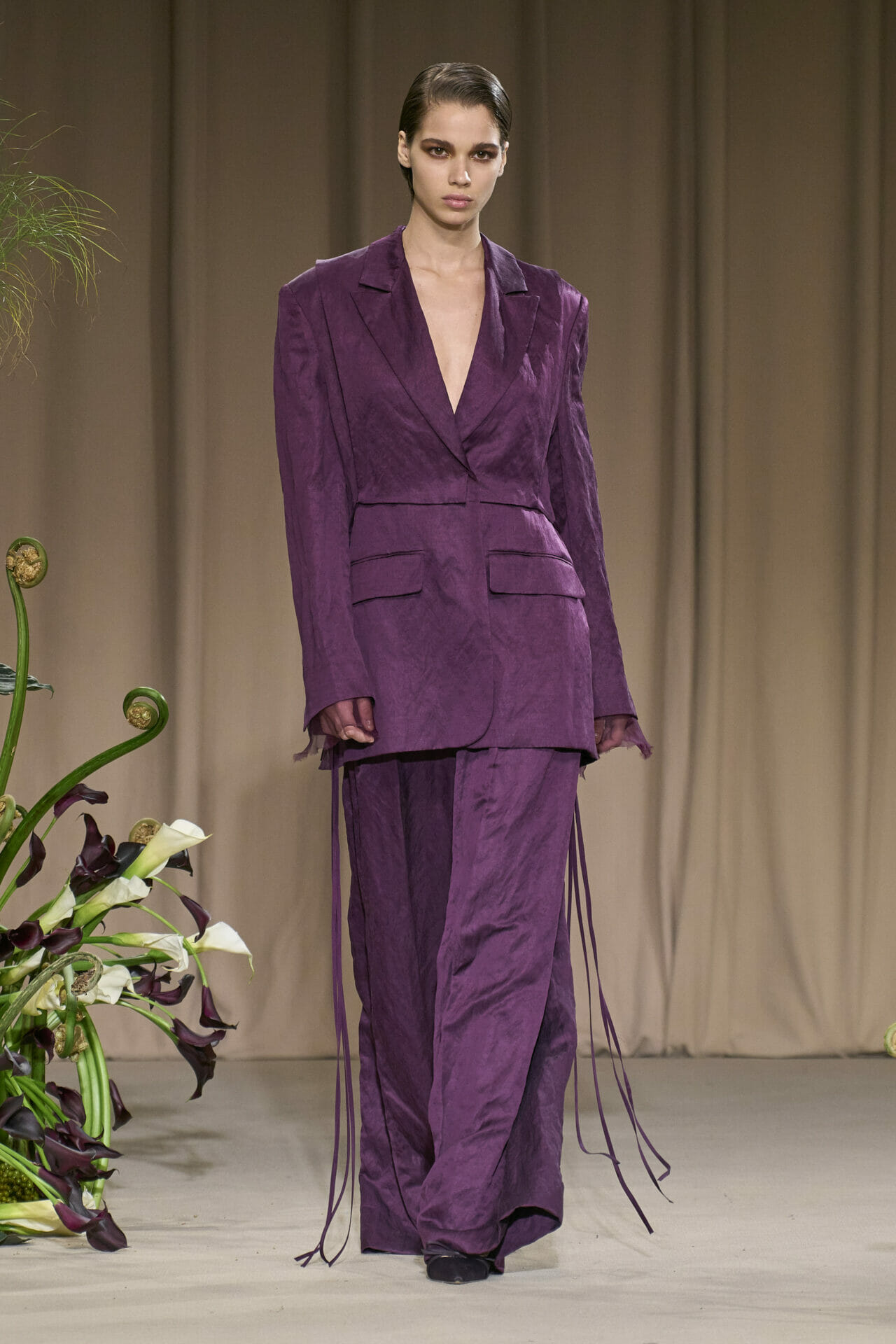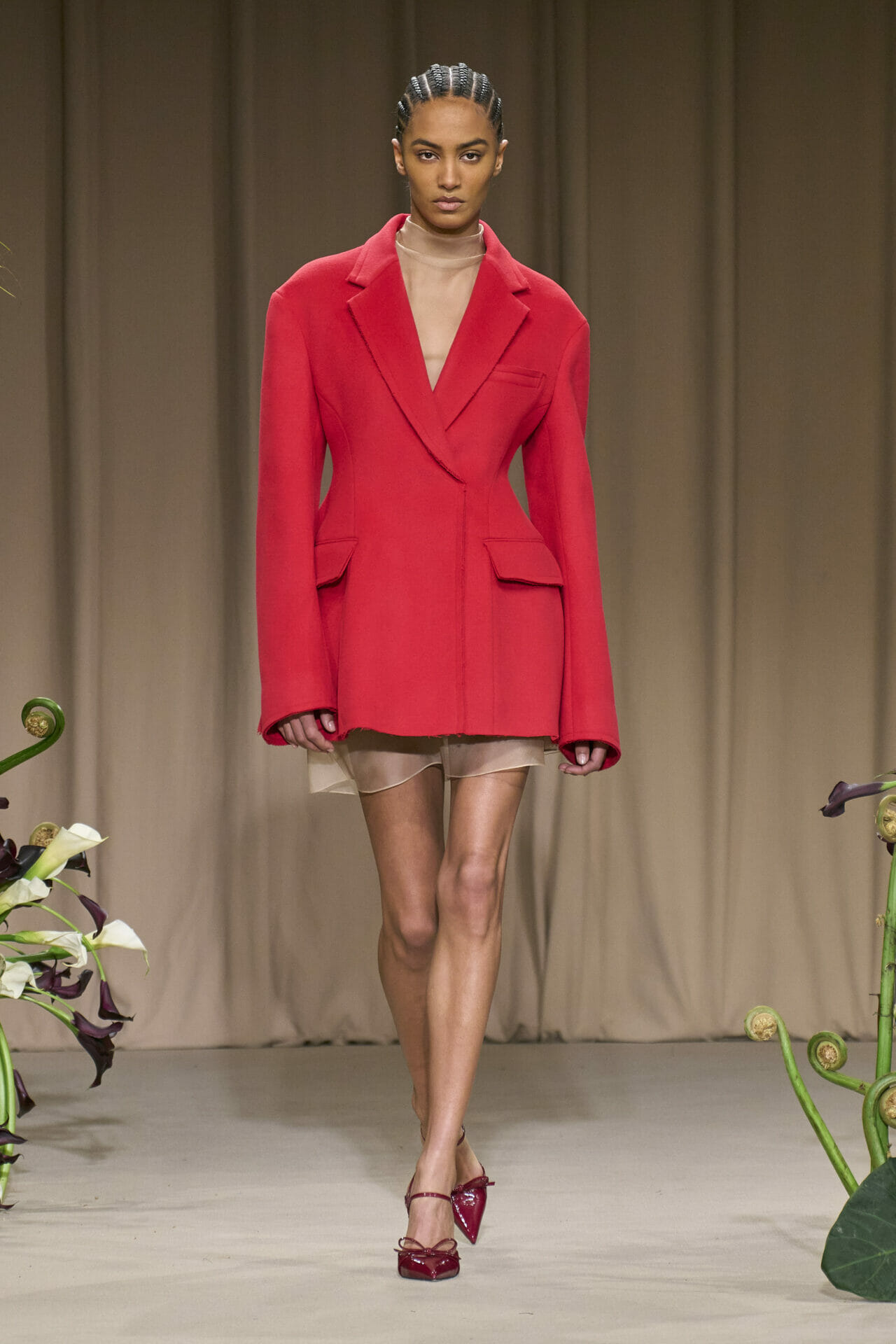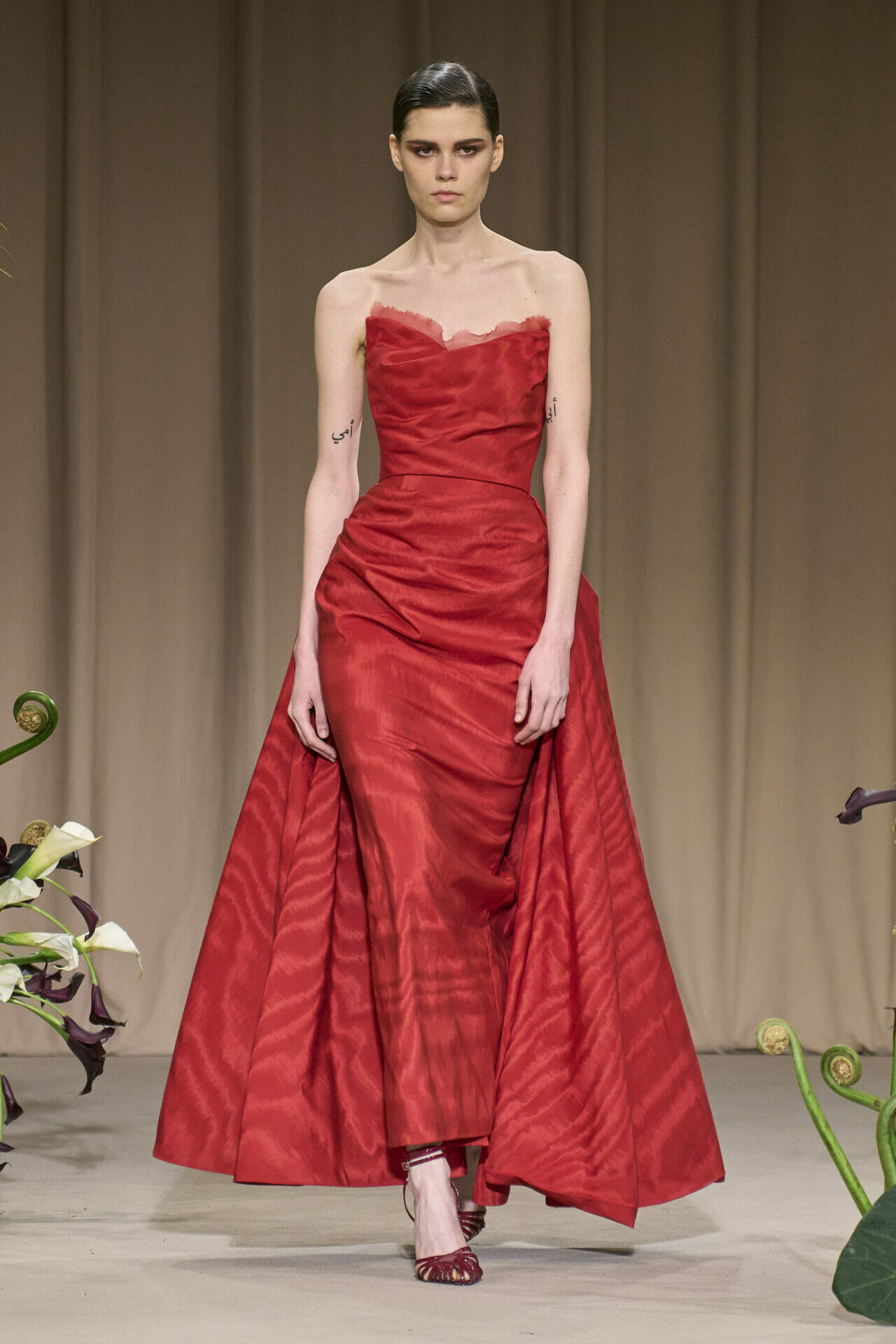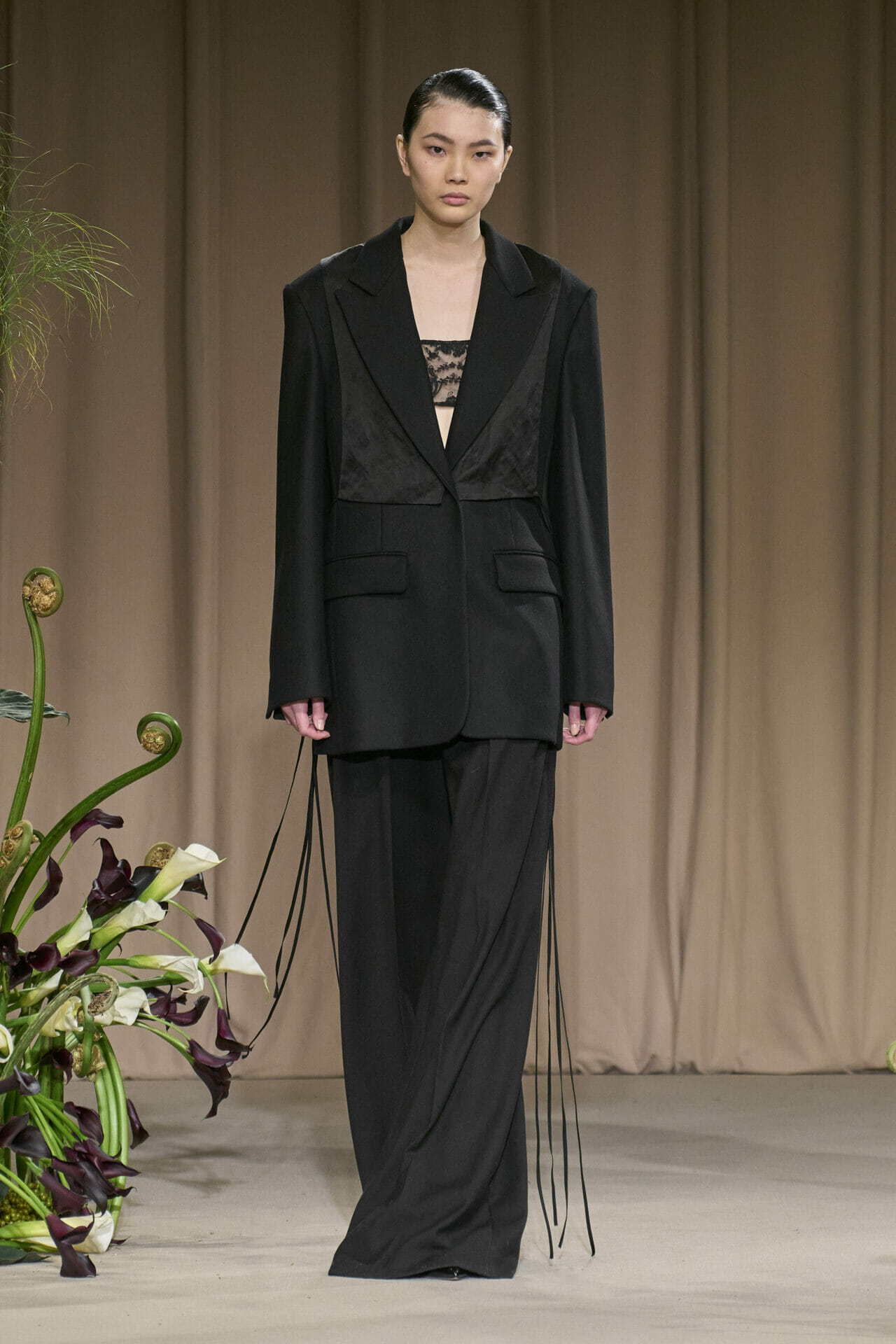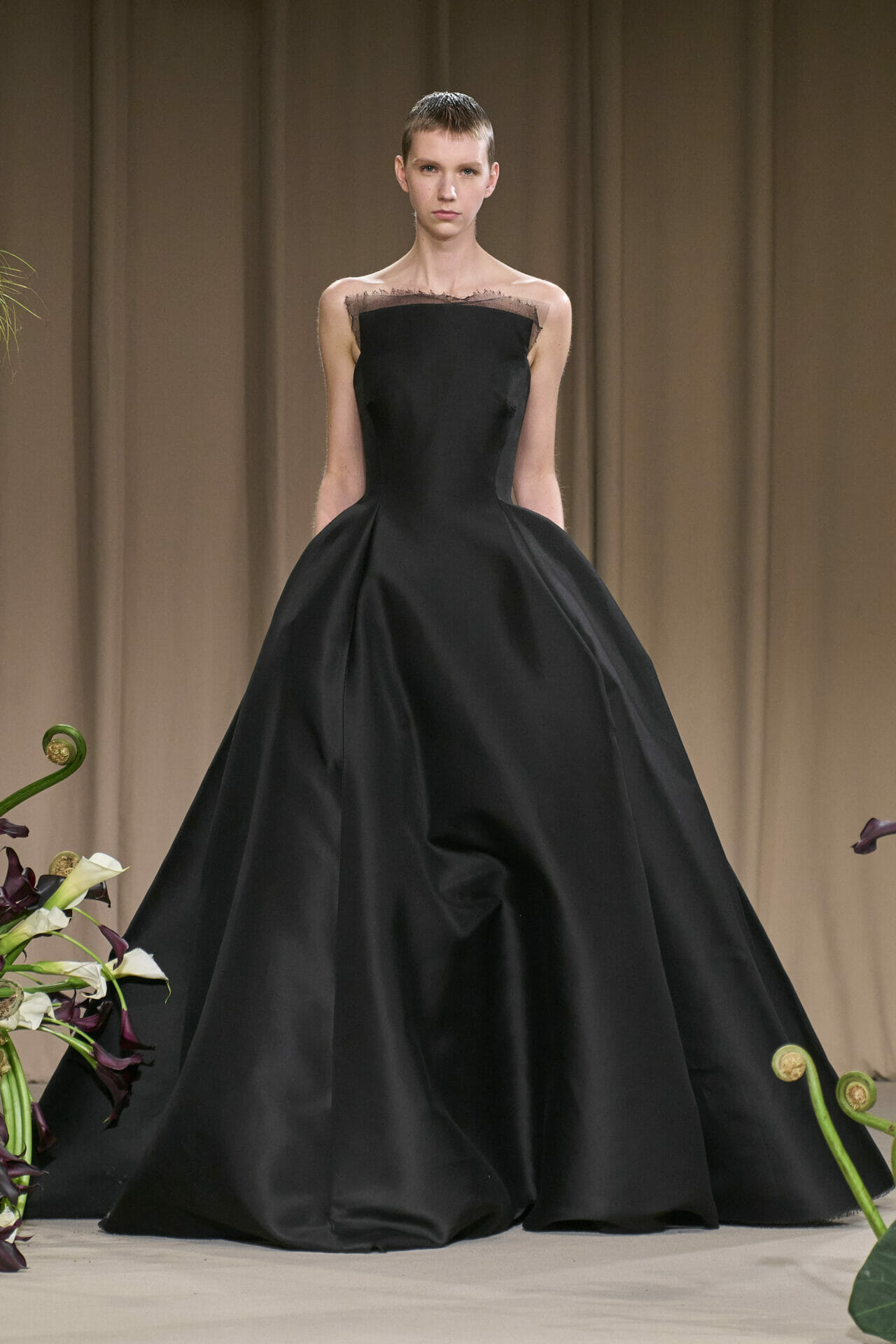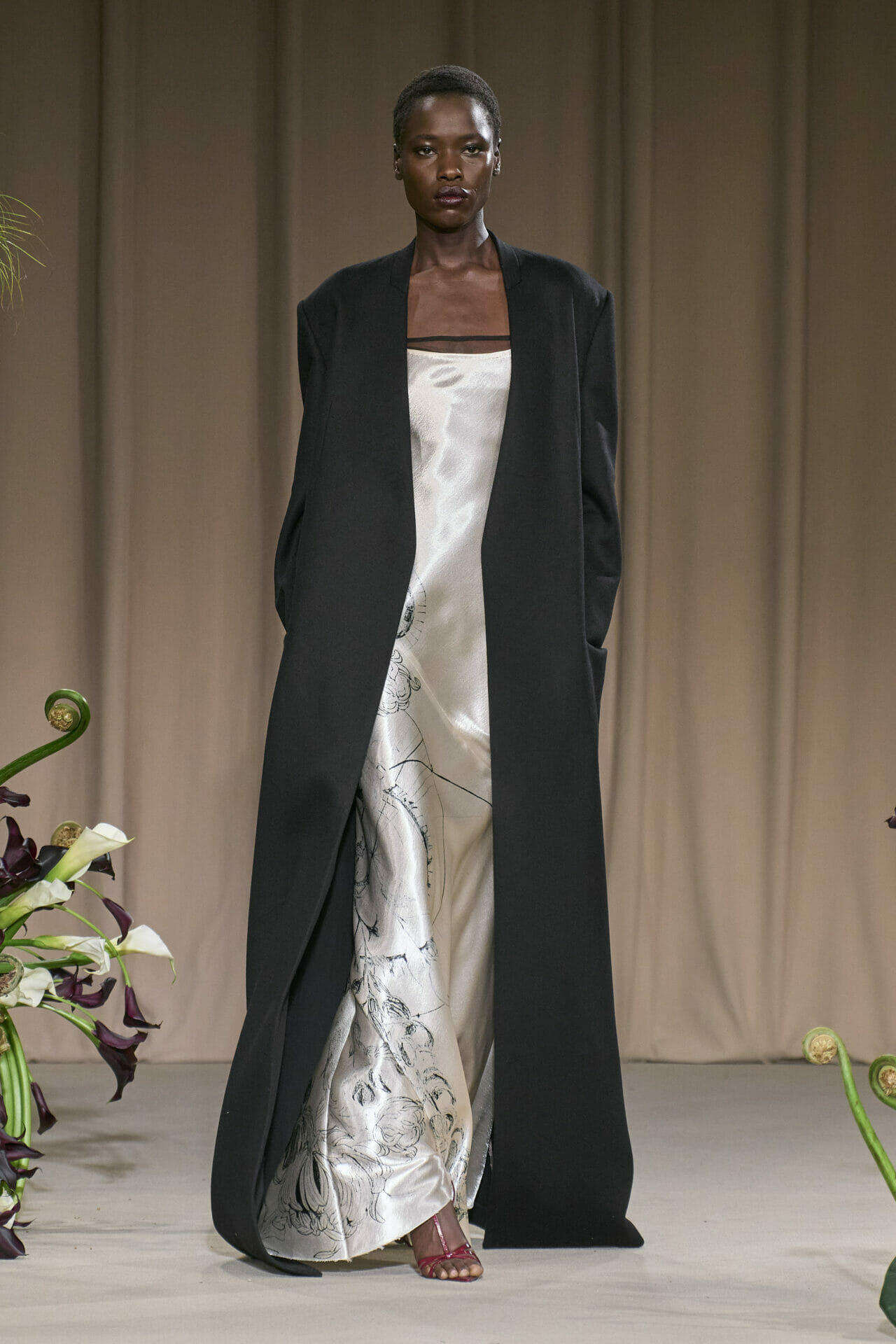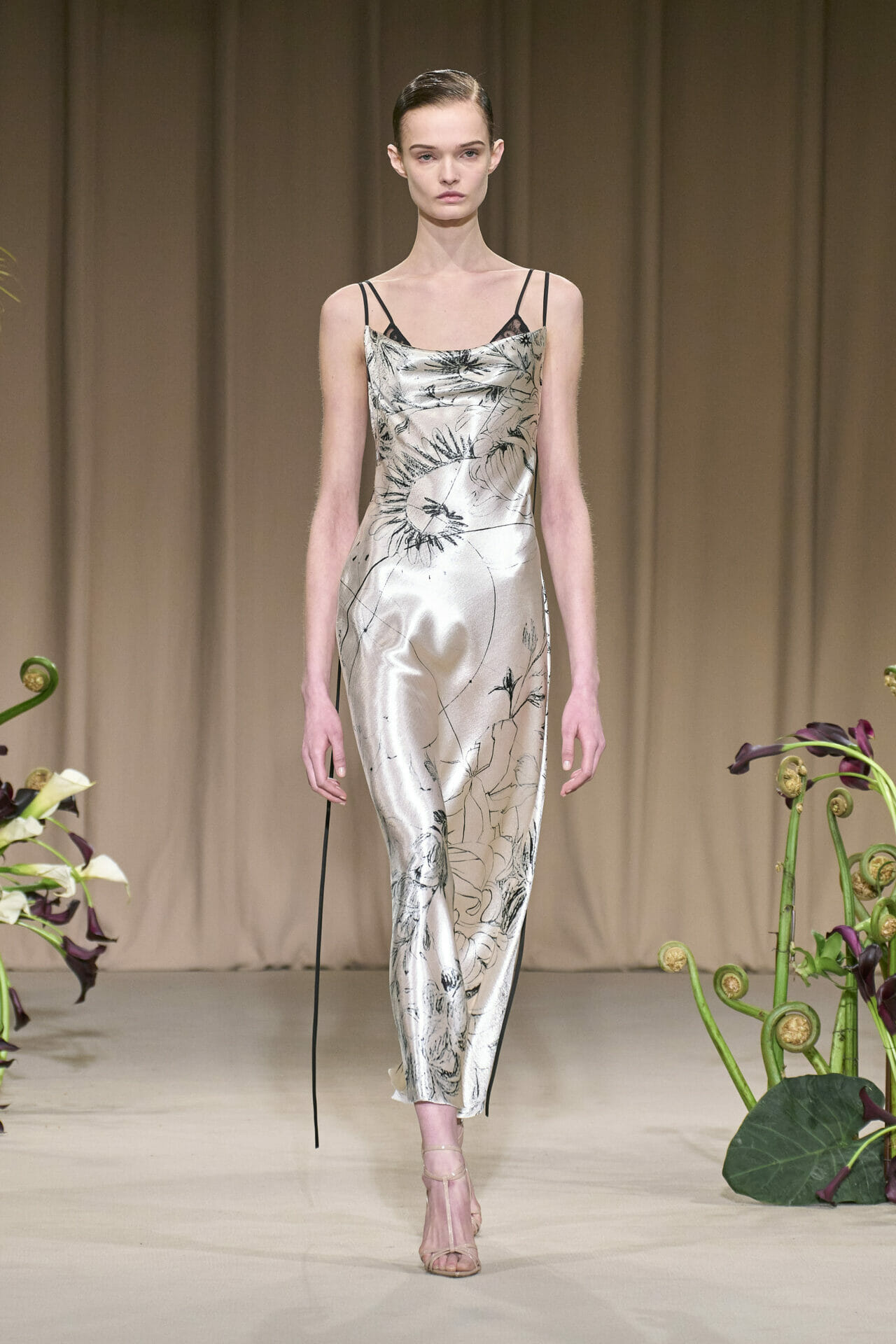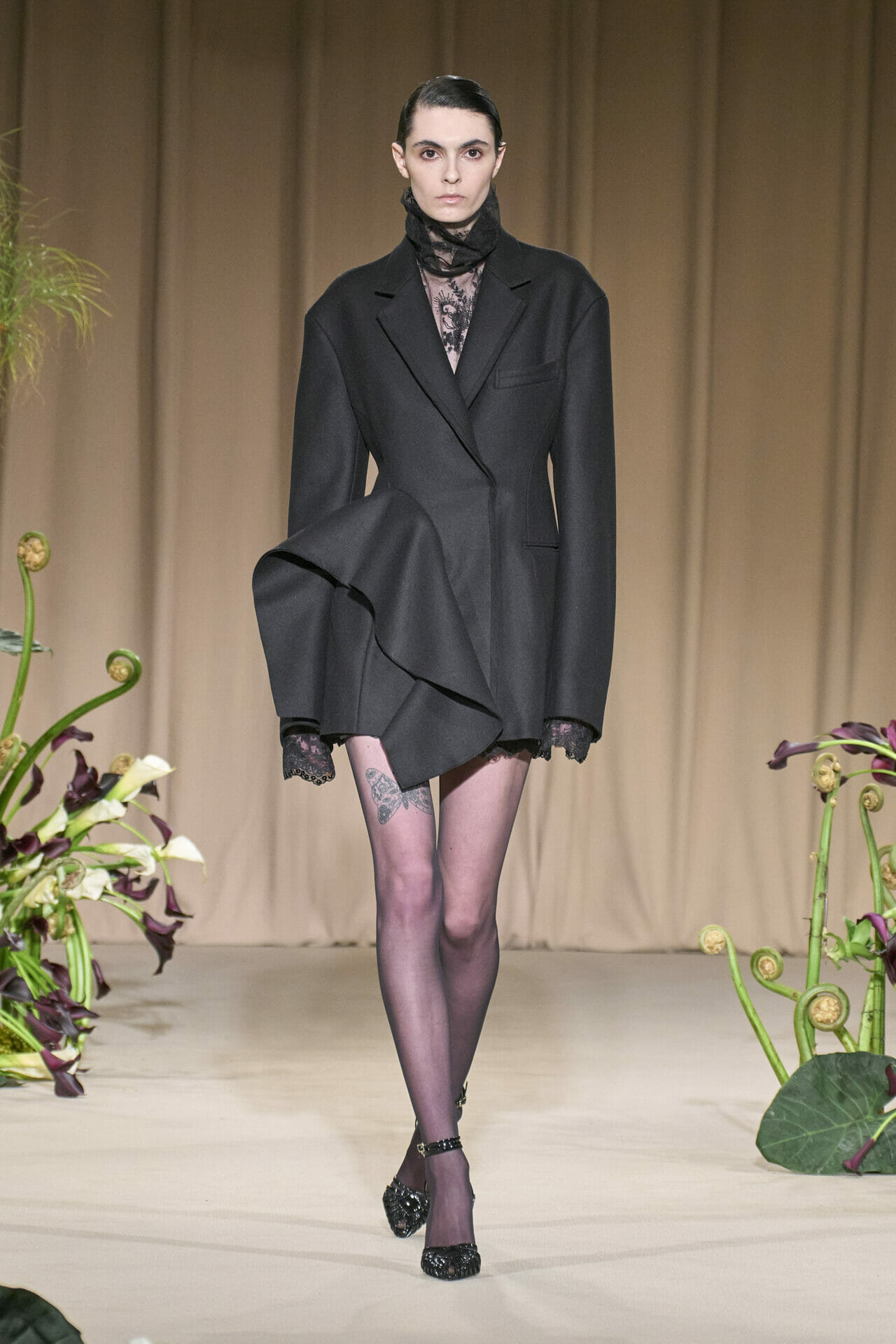 New York Fashion Week has seen a transformative shift this season and many designers are stripping it down to elements that really matter to them. Take Jason Wu, for example. The designer has been in the industry for over 15 years and although majored in menswear, we've explored his womenswear universe and passion for dresses.
For Fall/Winter '23, the focal point was tailoring and saw an infusion of masculine and feminine elements. Looking to German actress Marlene Dietrich as his ultimate muse this season, Wu's approach to autumnal dressing was seen from the first exit: a grey blazer/dress complete with a sculptural ruffle over one hip and an unfinished lapel.
This might be Jason Wu's best offering yet.
Proenza Schouler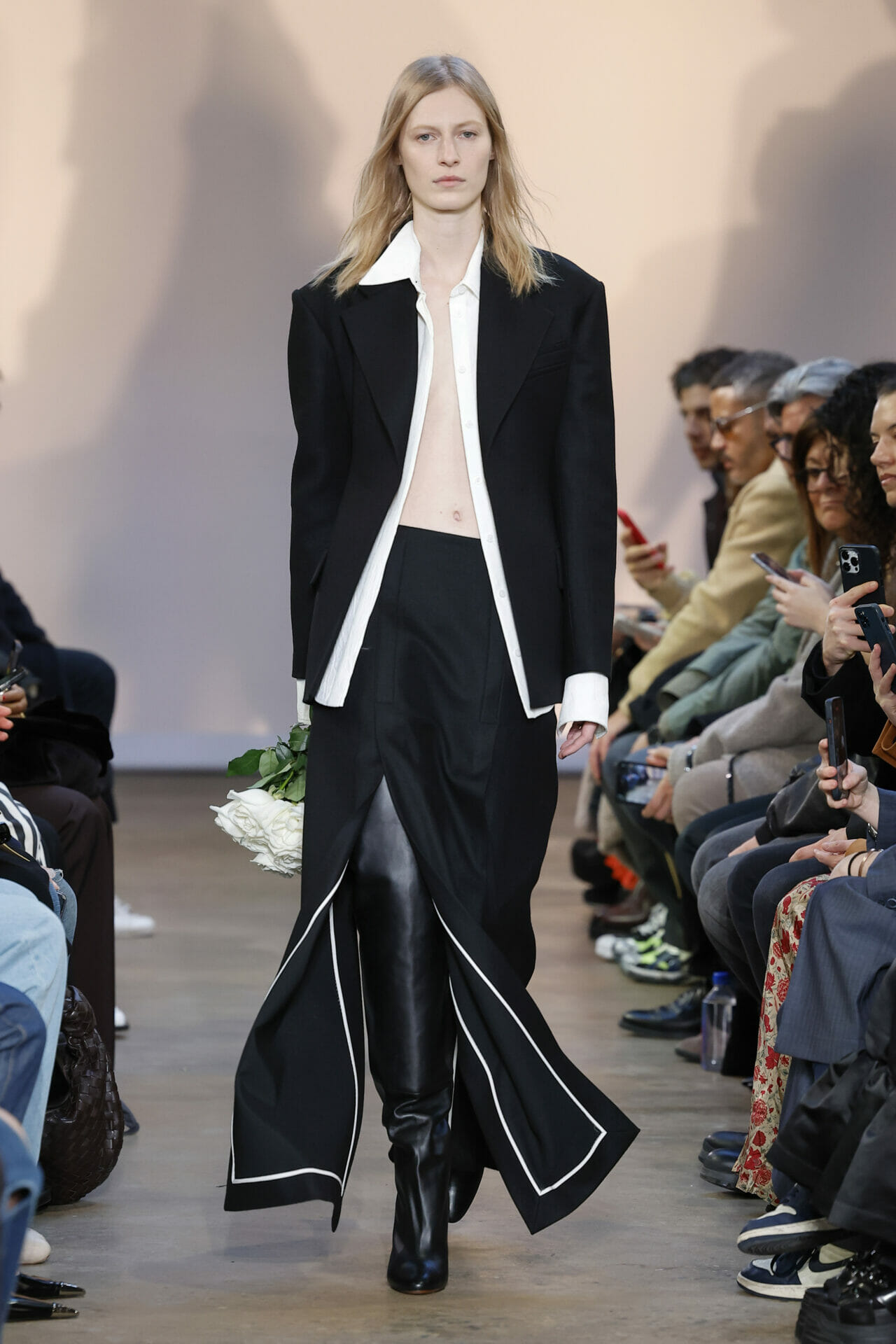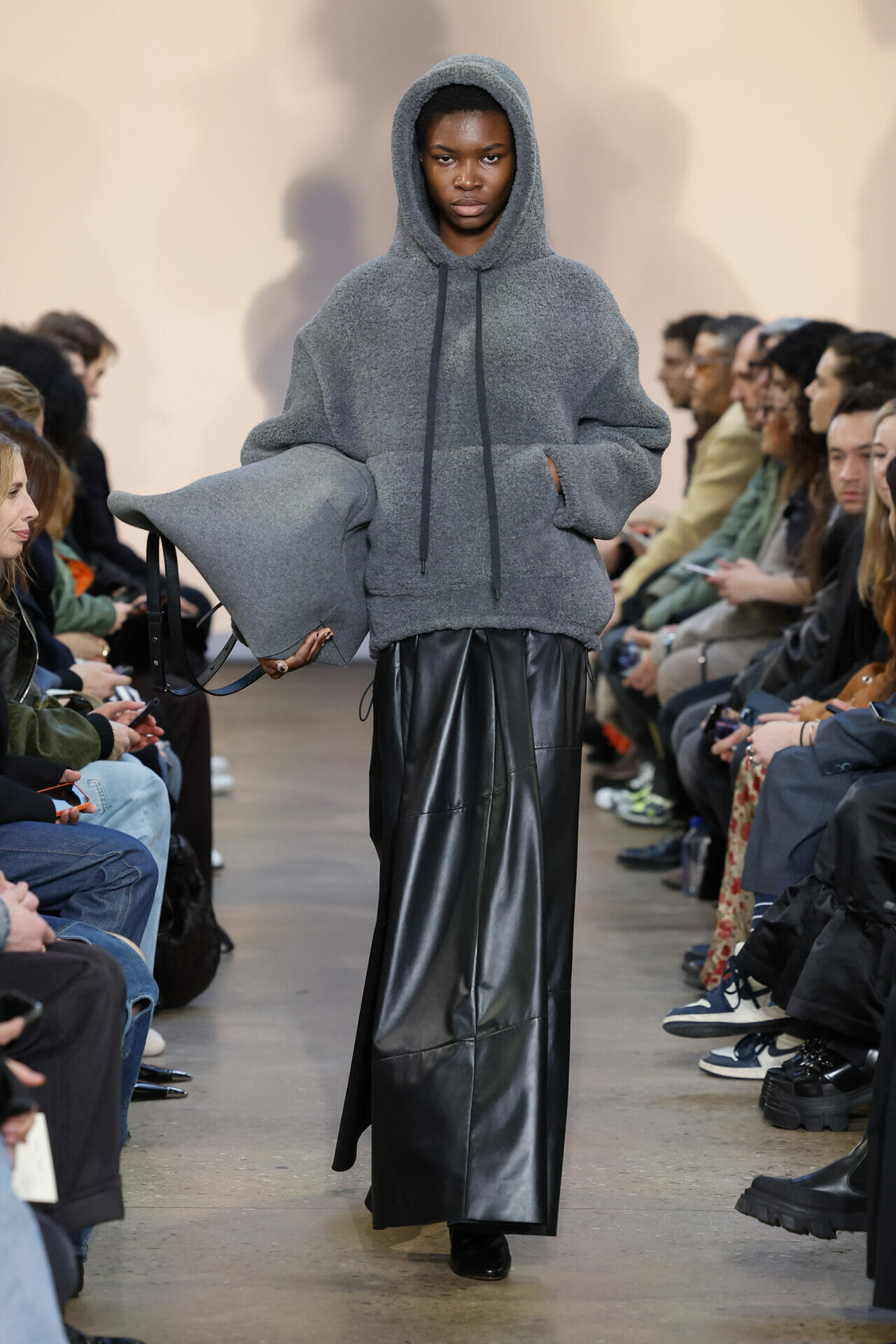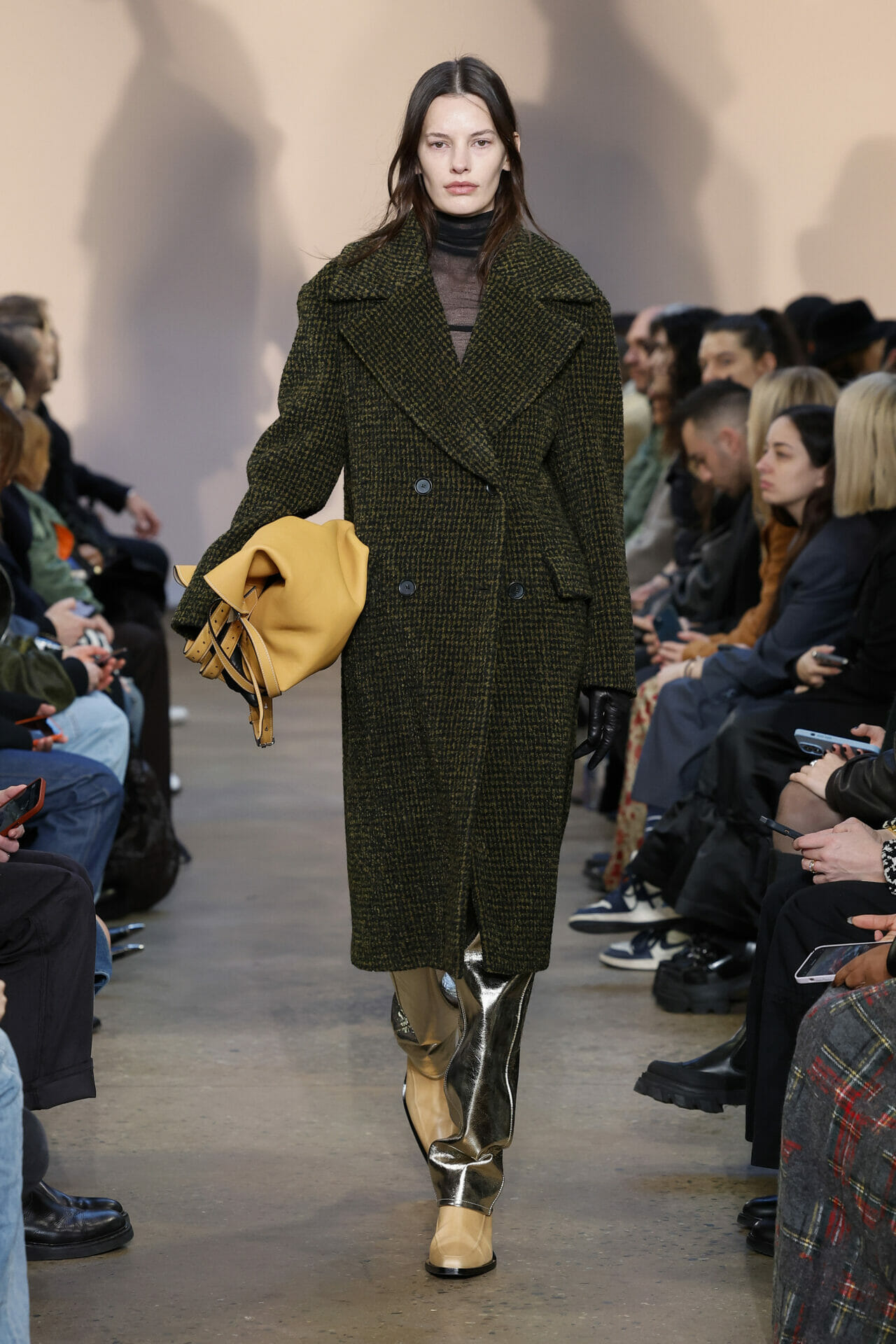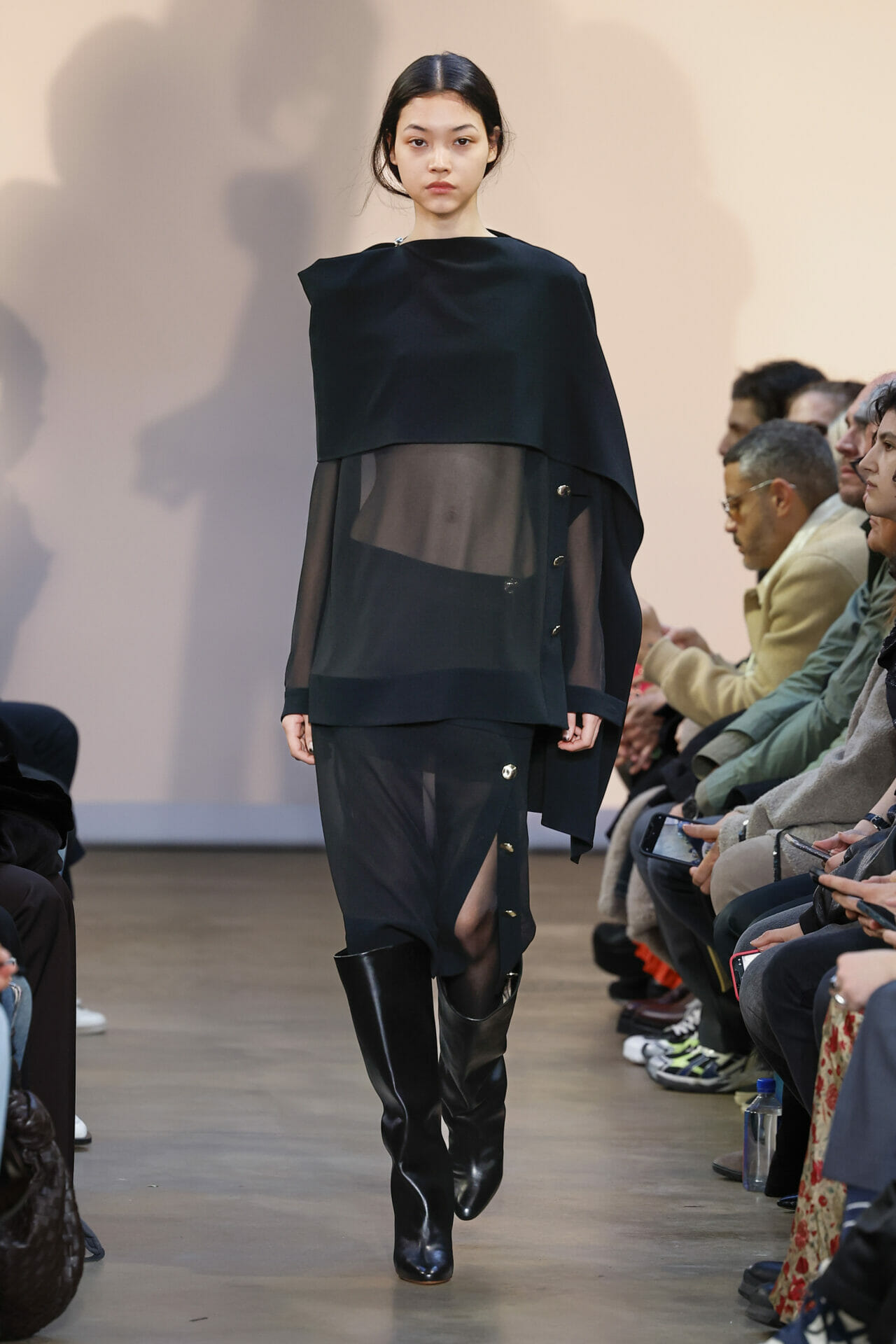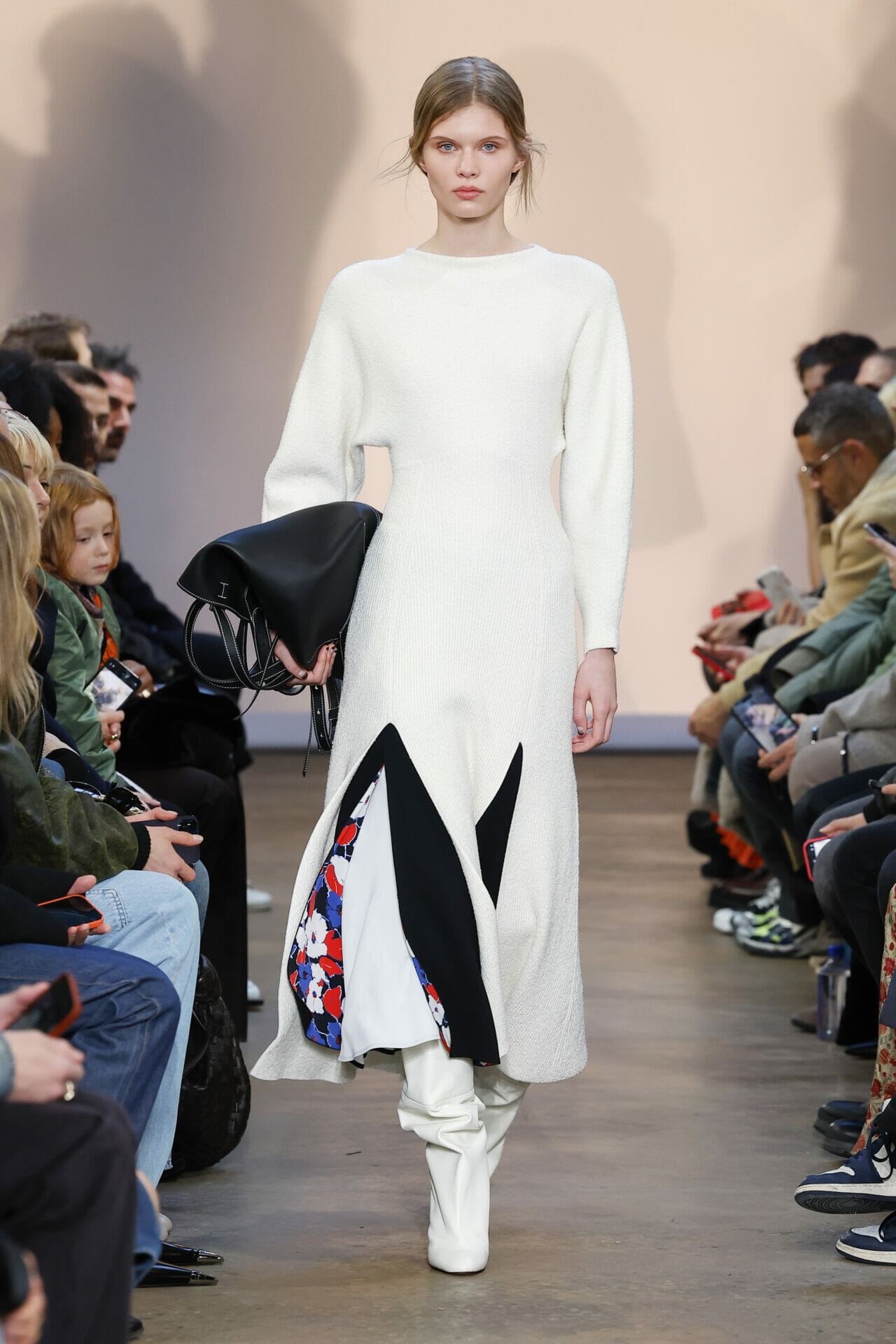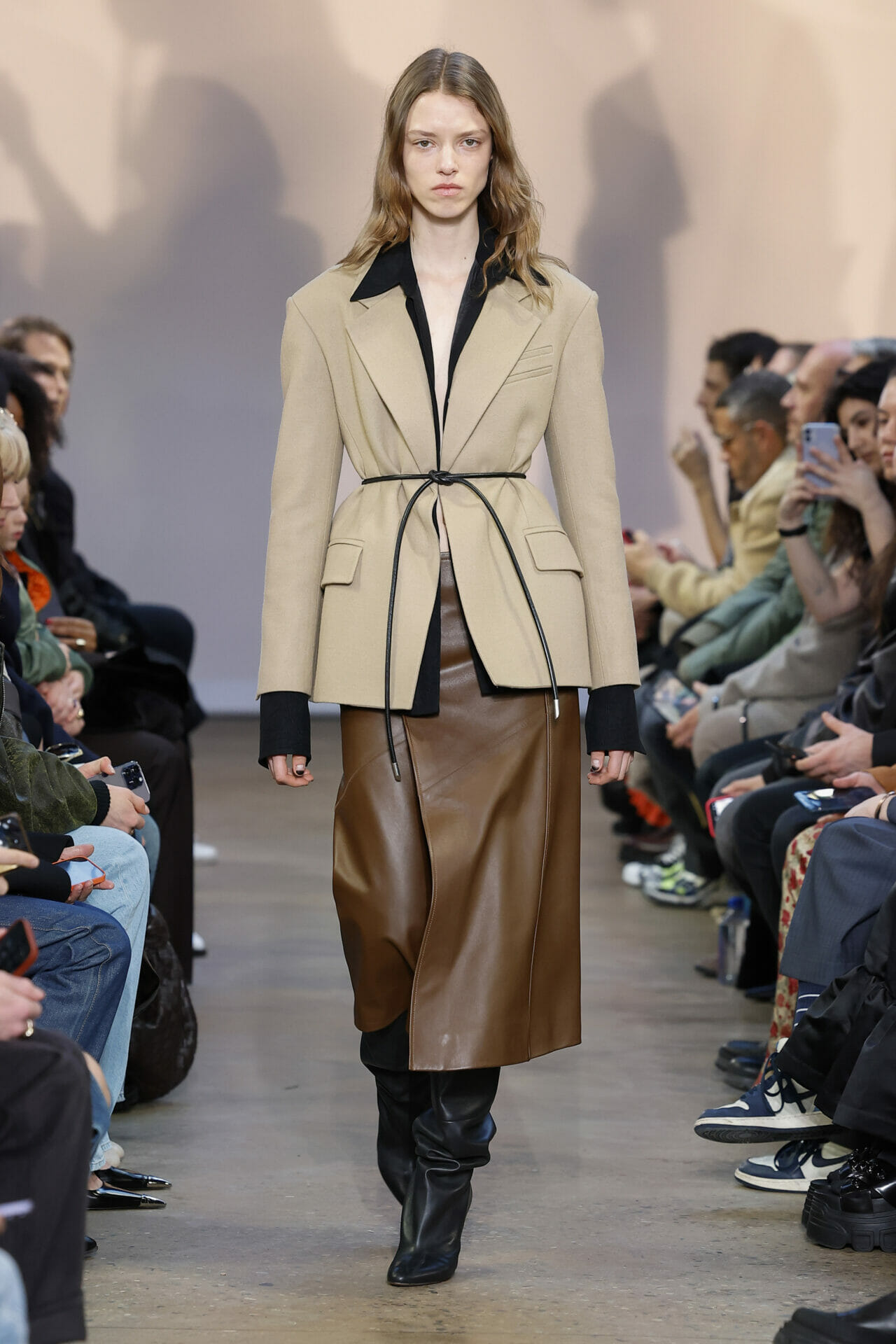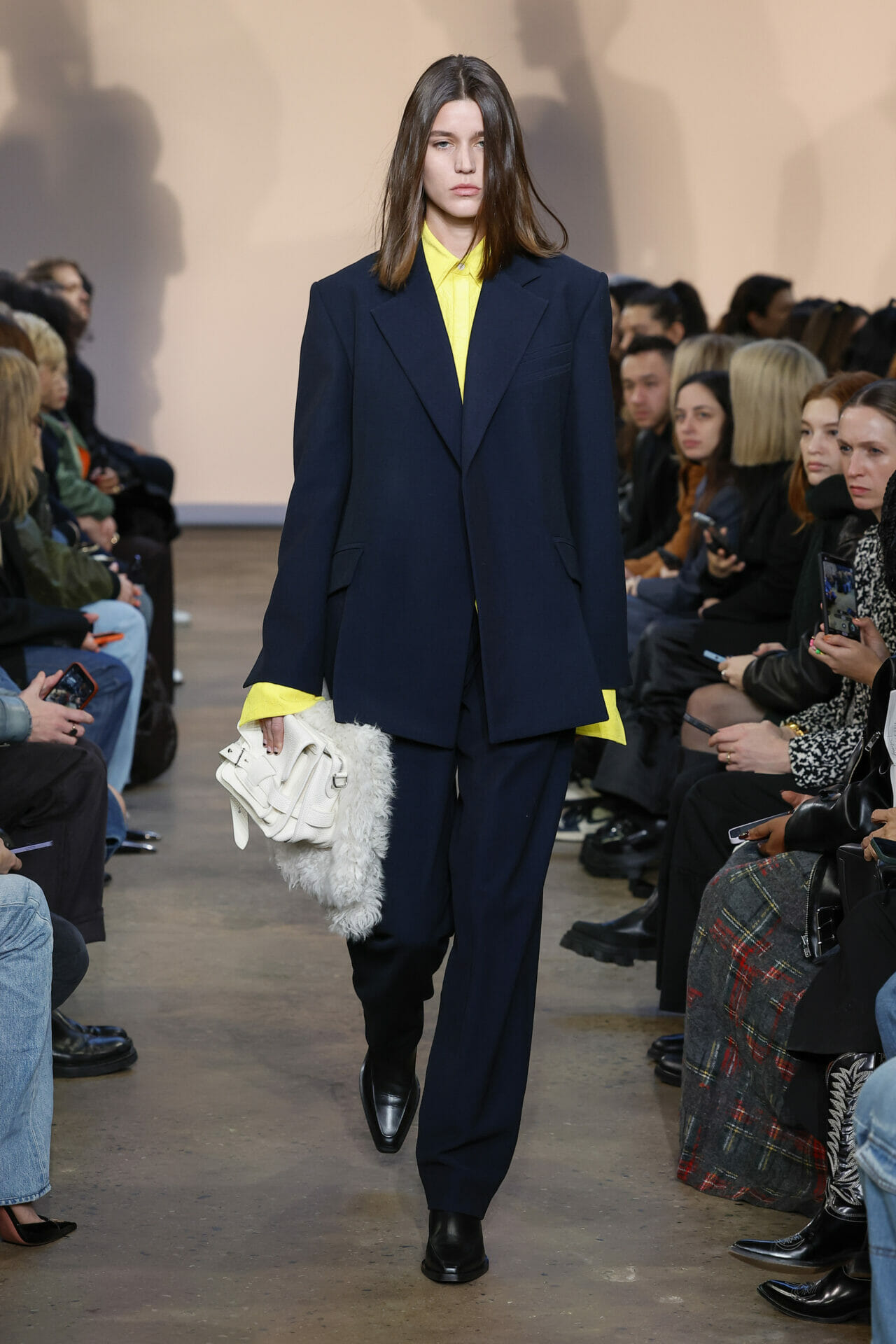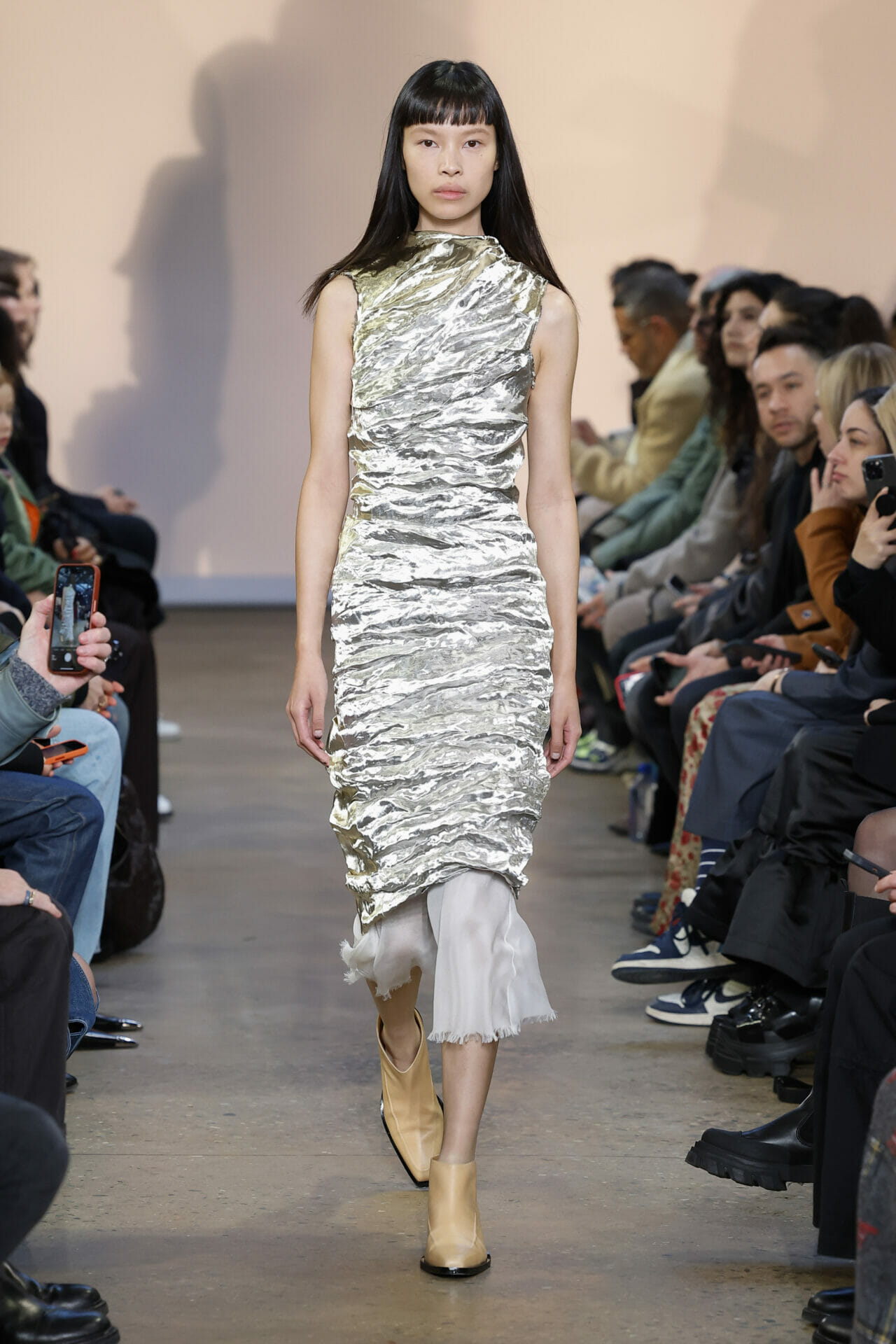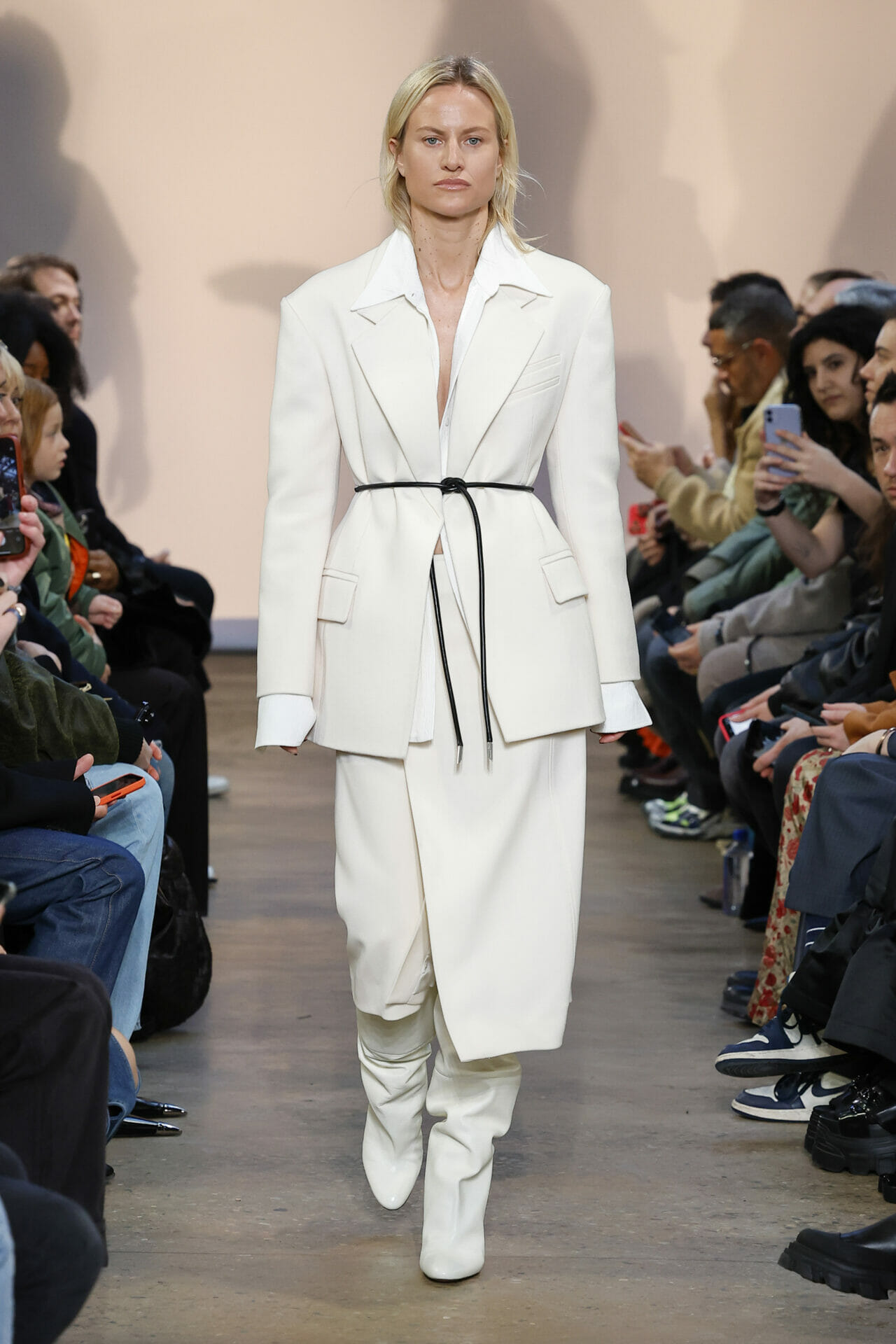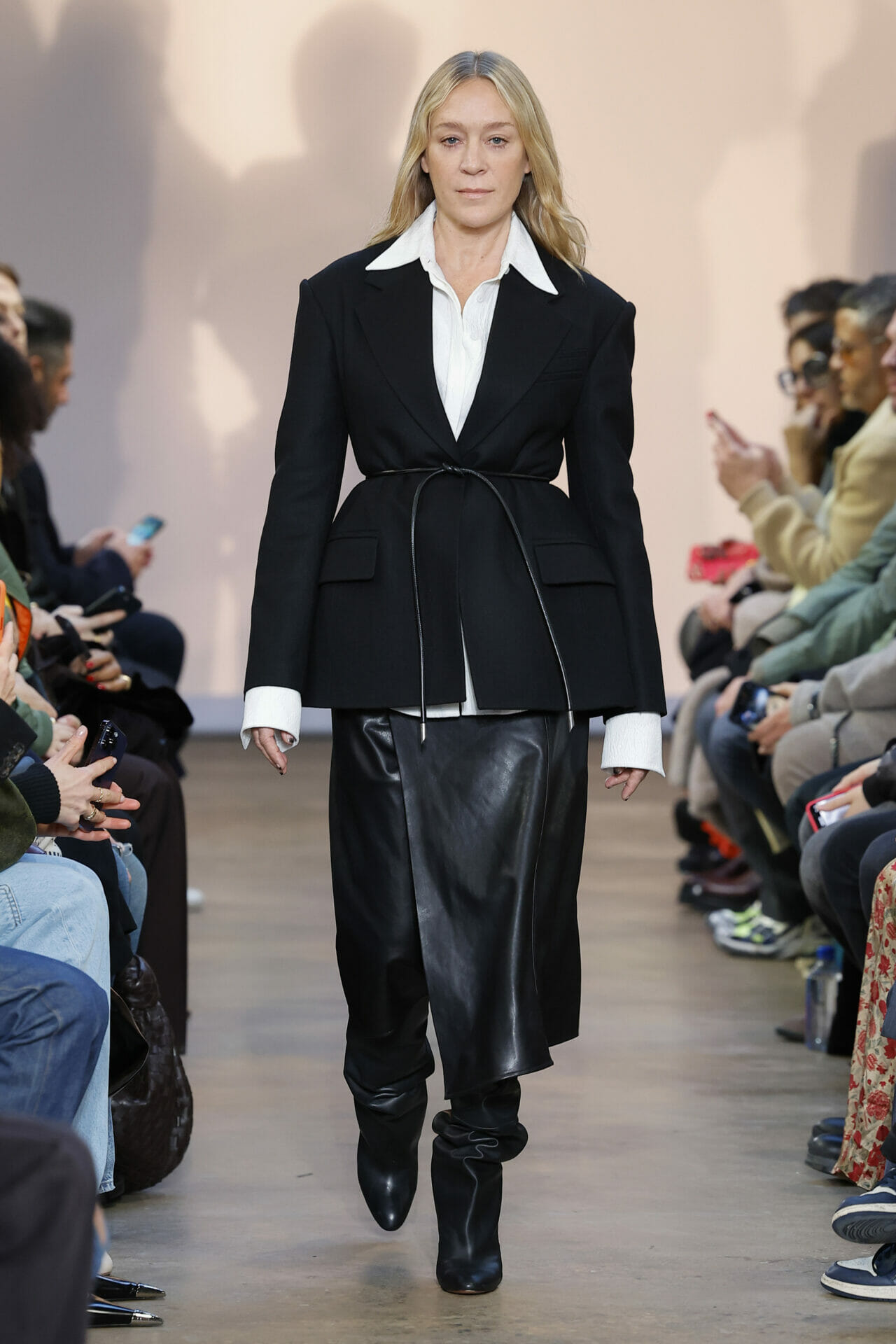 Although this year marks Proenza Schouler's 20th anniversary, the brand's Fall/Winter '23 show did not revolve around a specific theme or visual narrative. Instead, Jack McCollough and Lazaro Hernandez focused on the actual women in their lives, the friends they've made over the past two decades and what it is they wanted.
The collection was simple and essential to the modern world, creating separates that could make up a complete wardrobe. Reflecting the maturing of the brand's tenure, the collection featured signatures but in updated versions – think beloved tropes, black and white ankle-skimming dresses and subdued suiting that referenced 90s working woman silhouettes.
Rodarte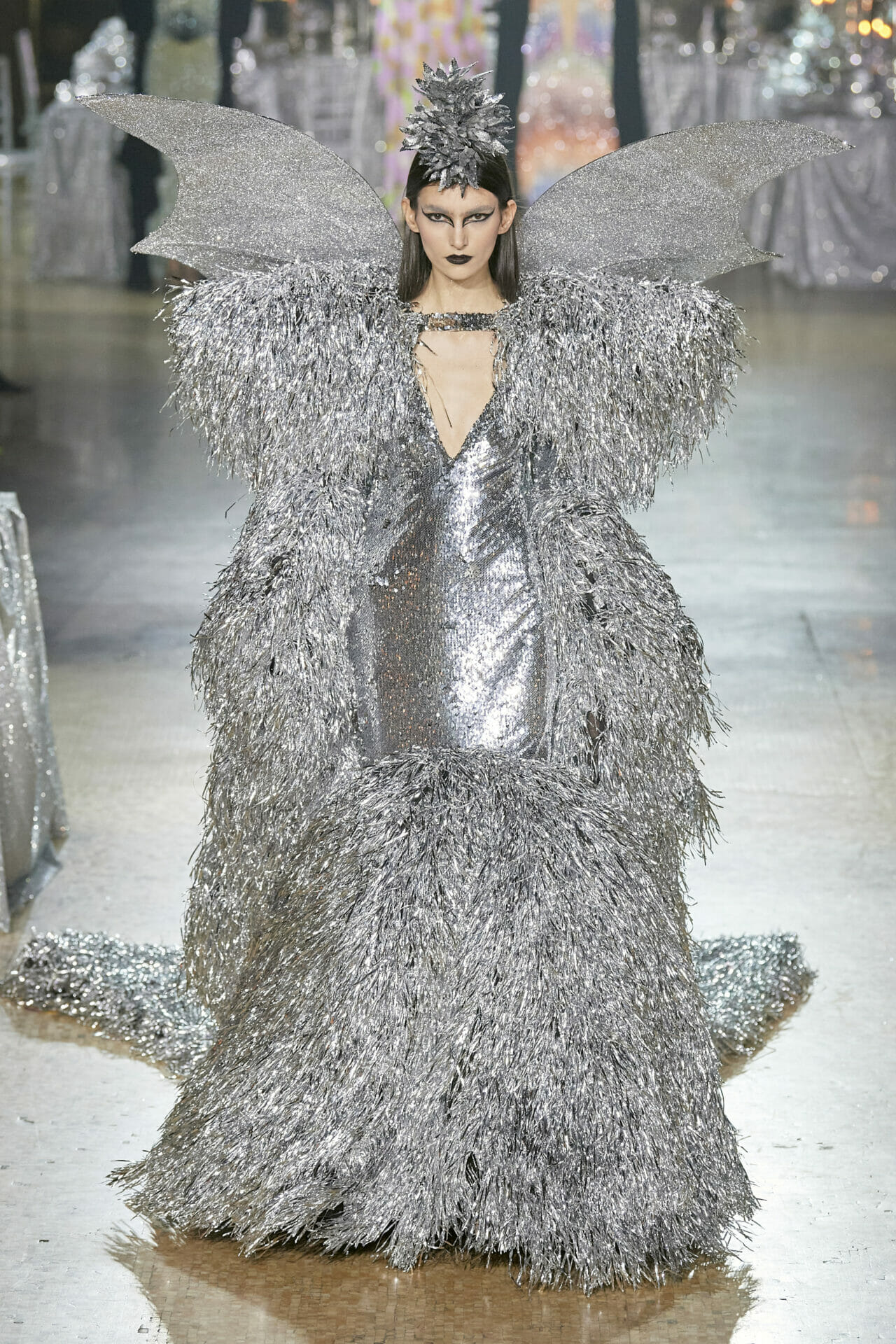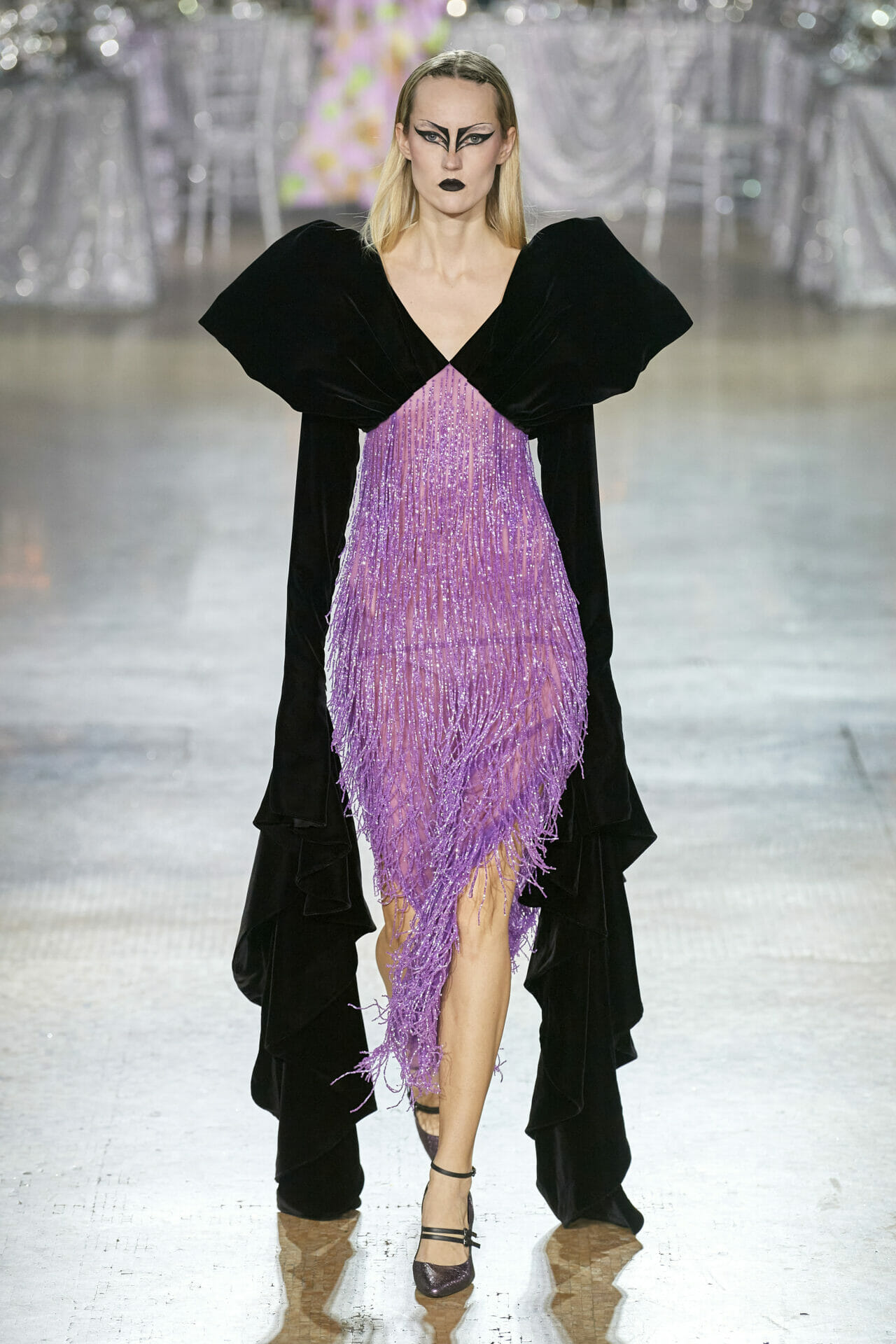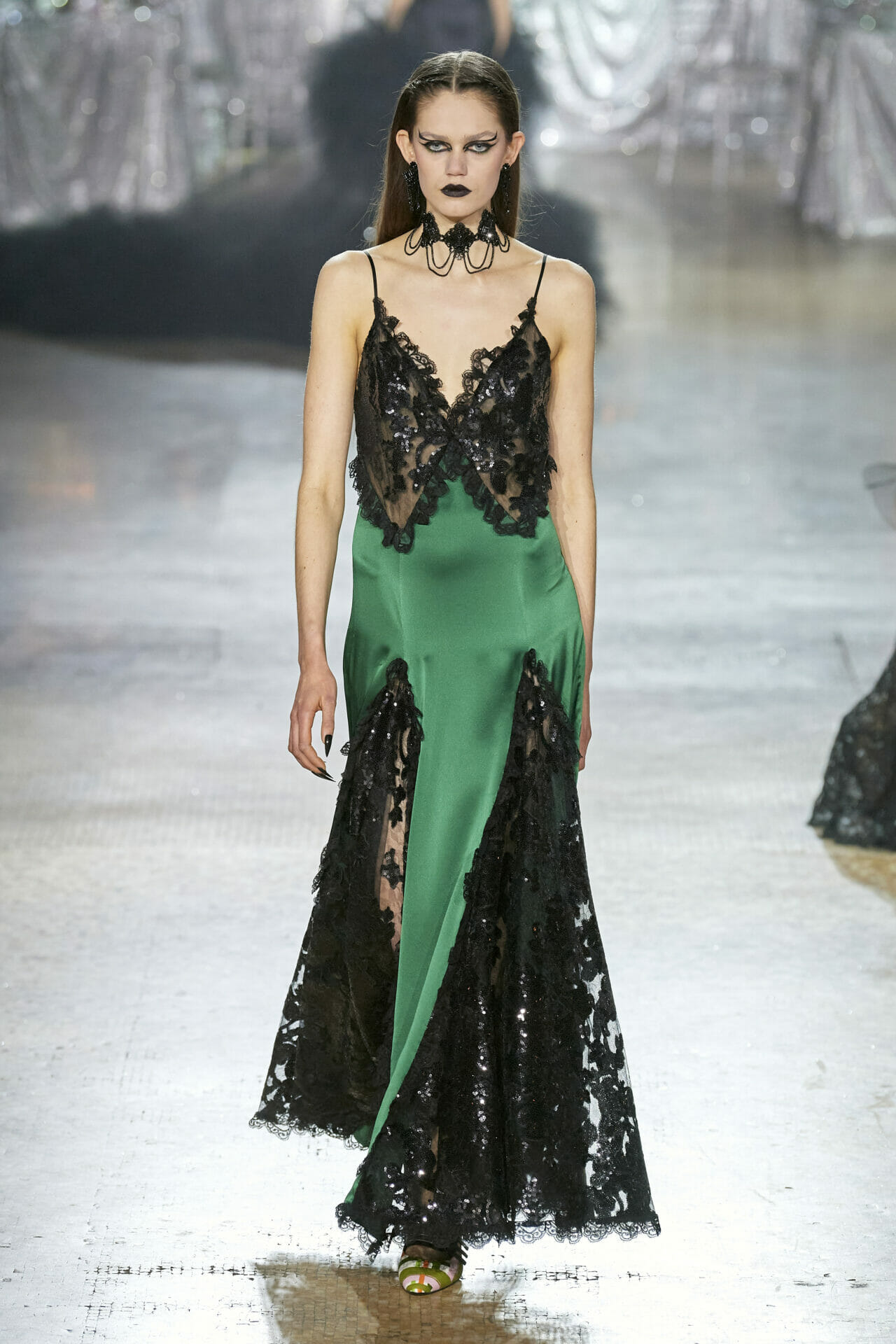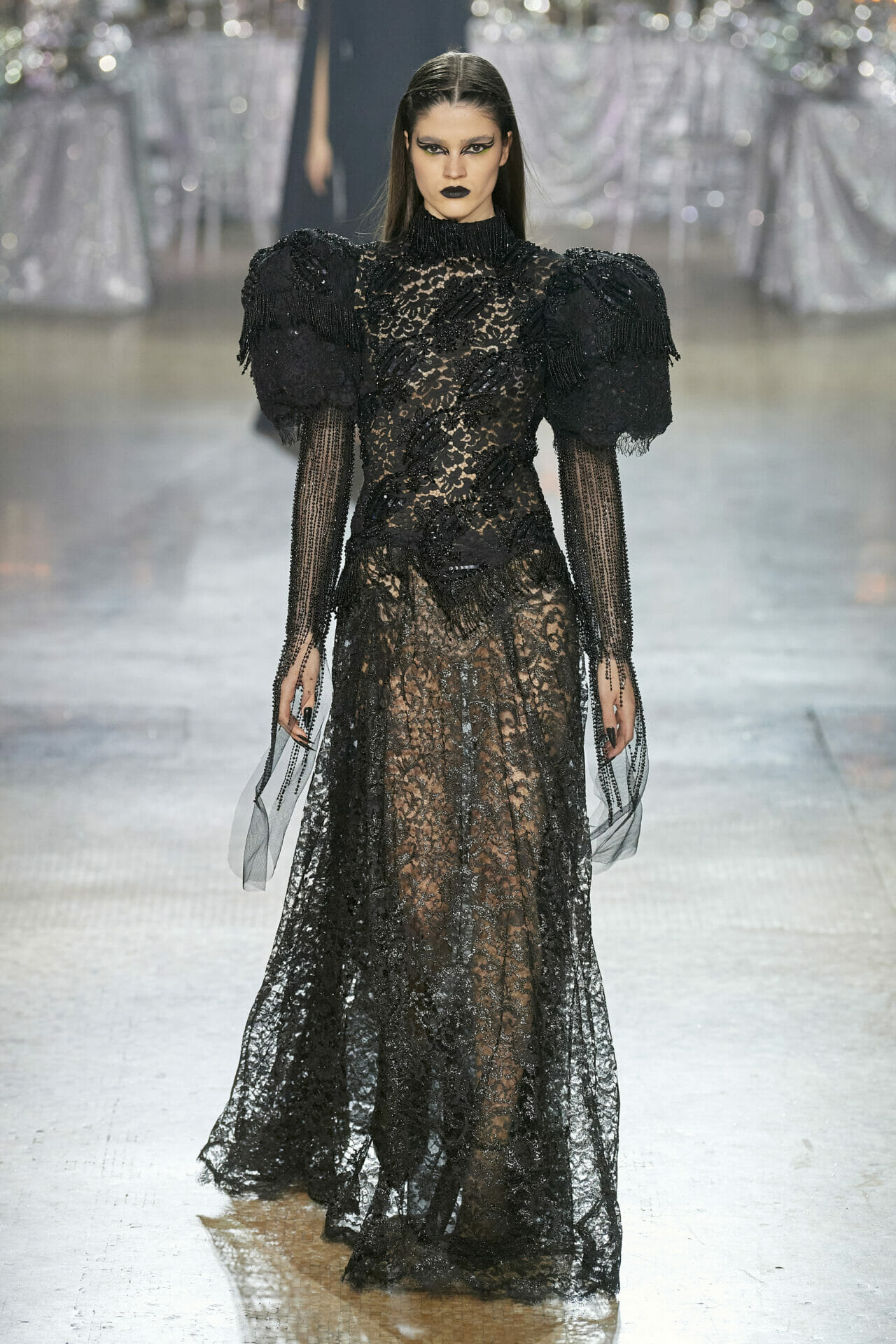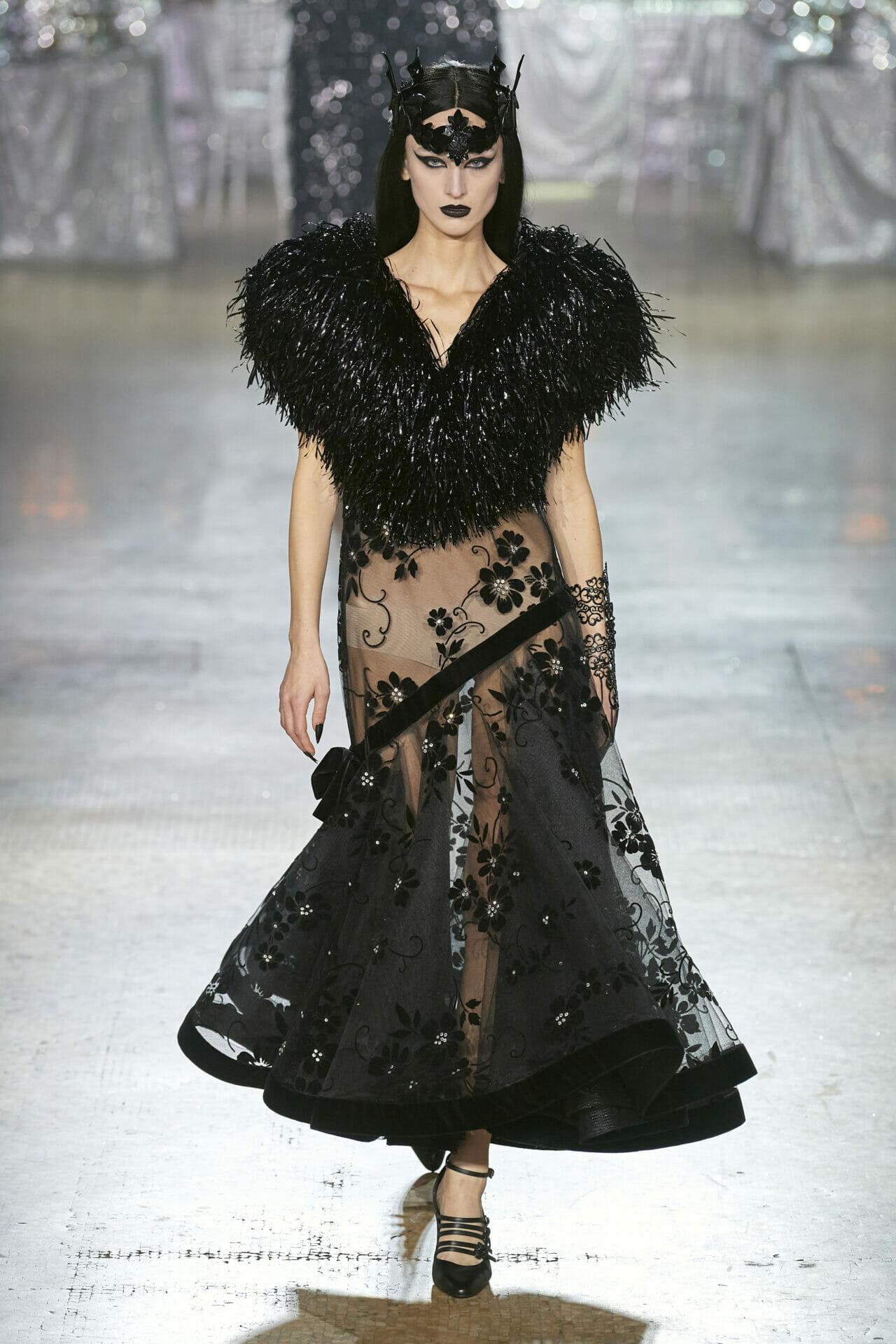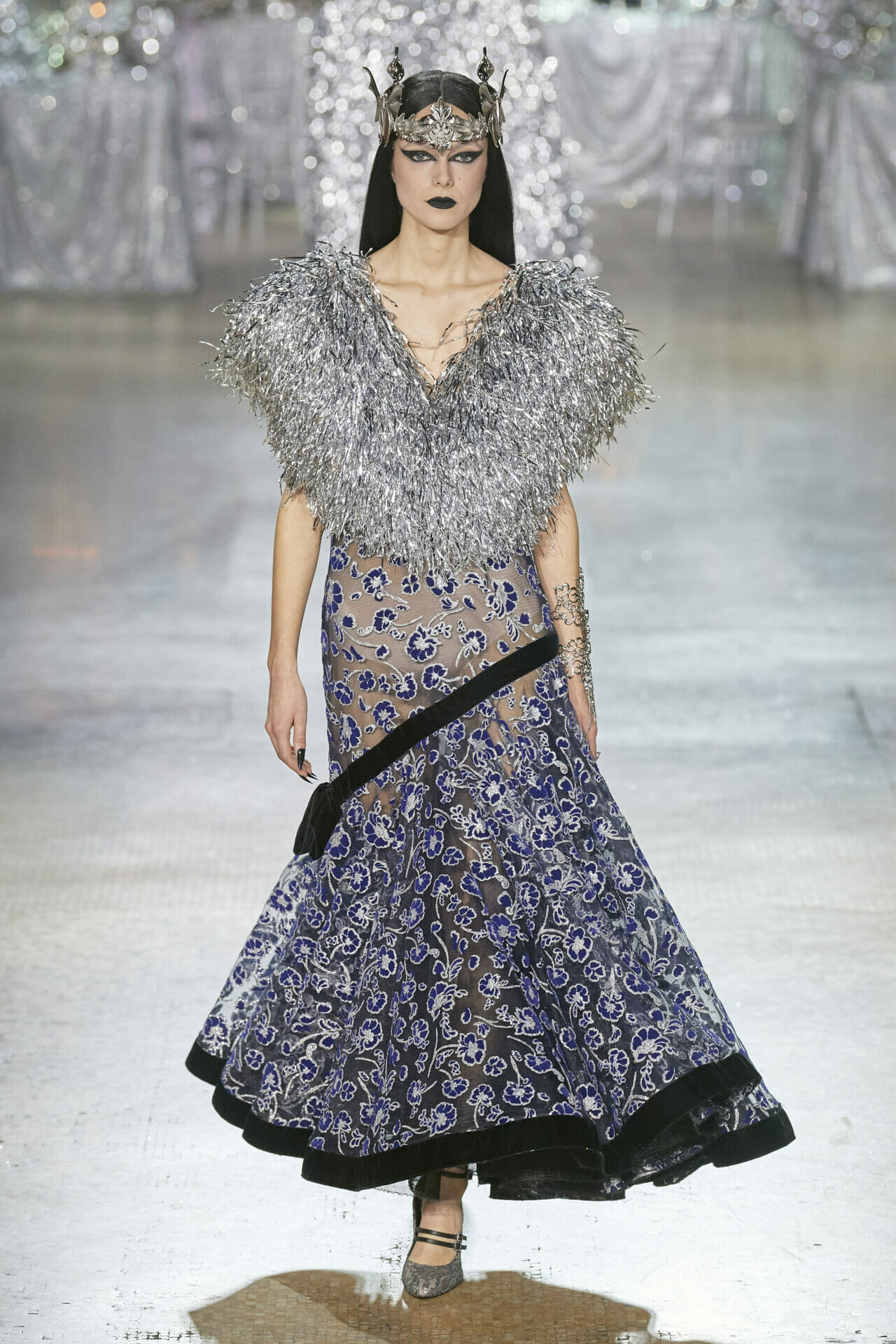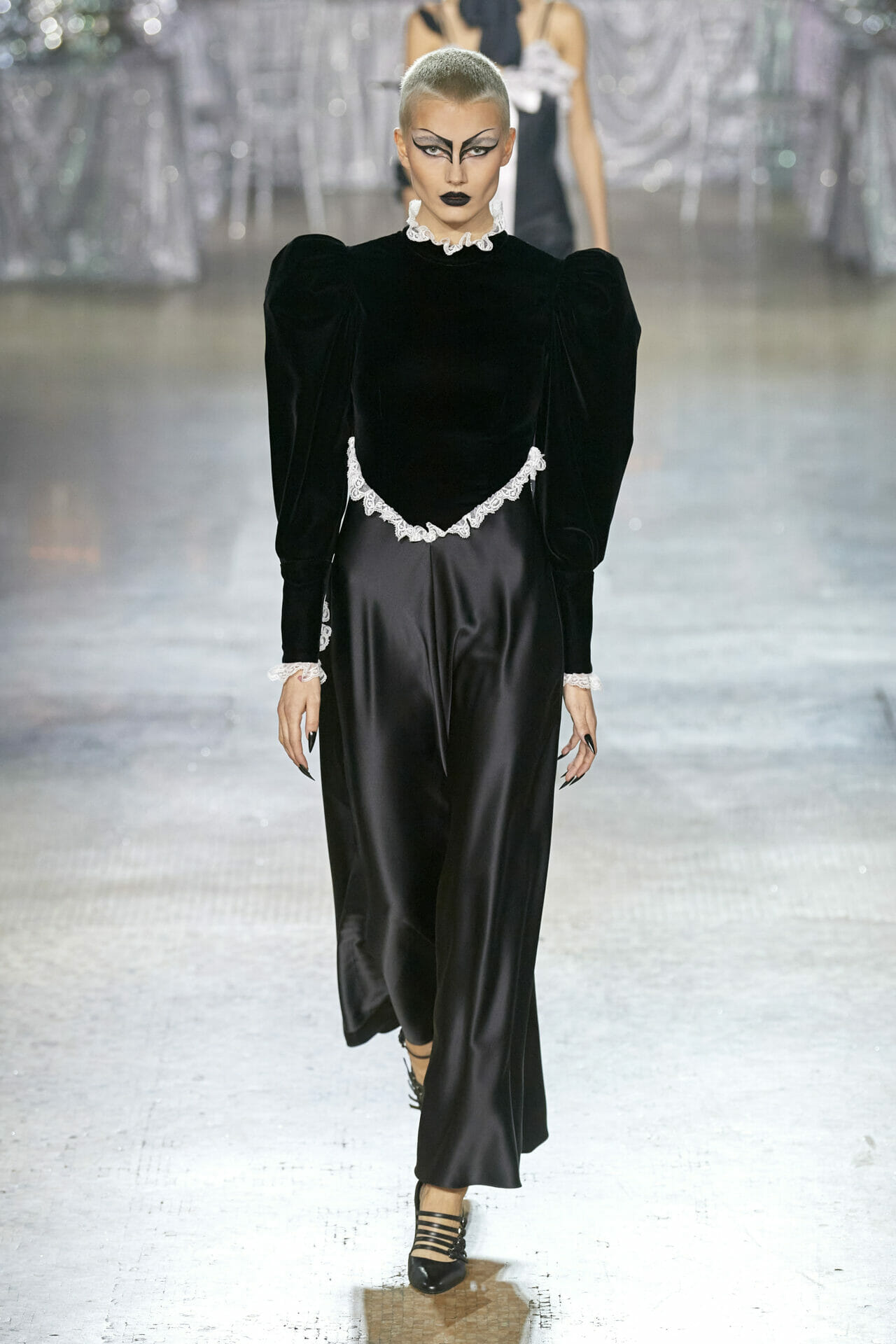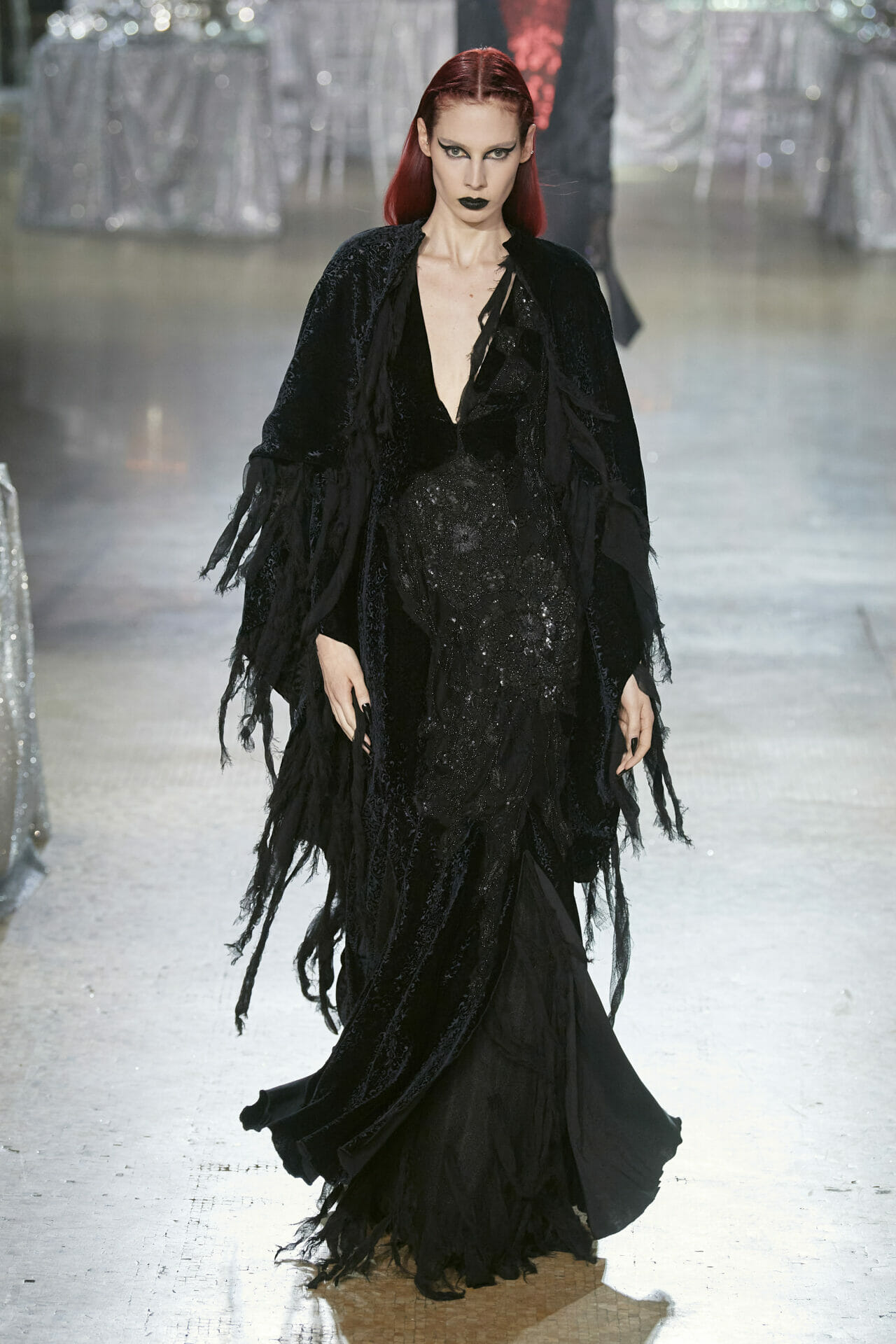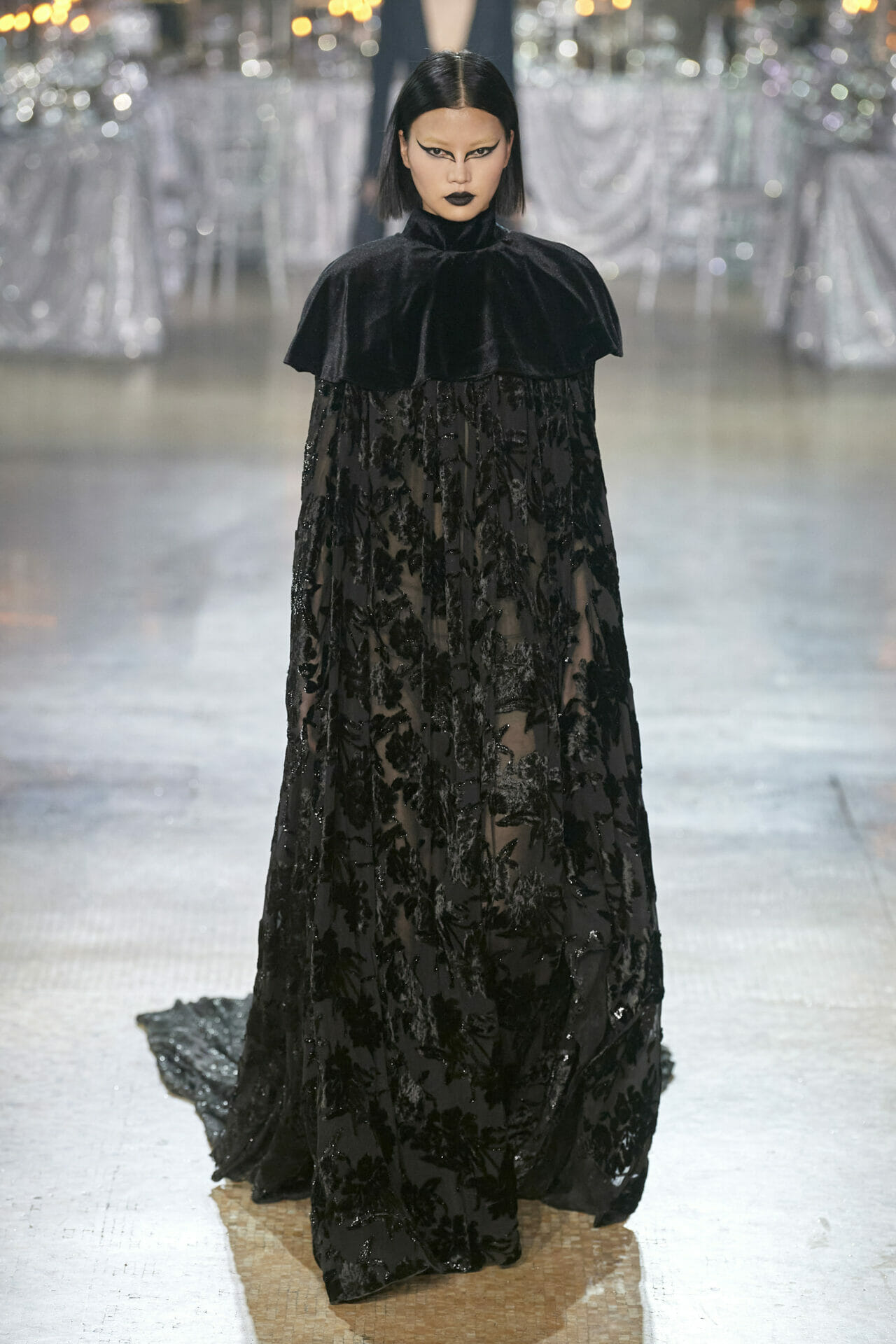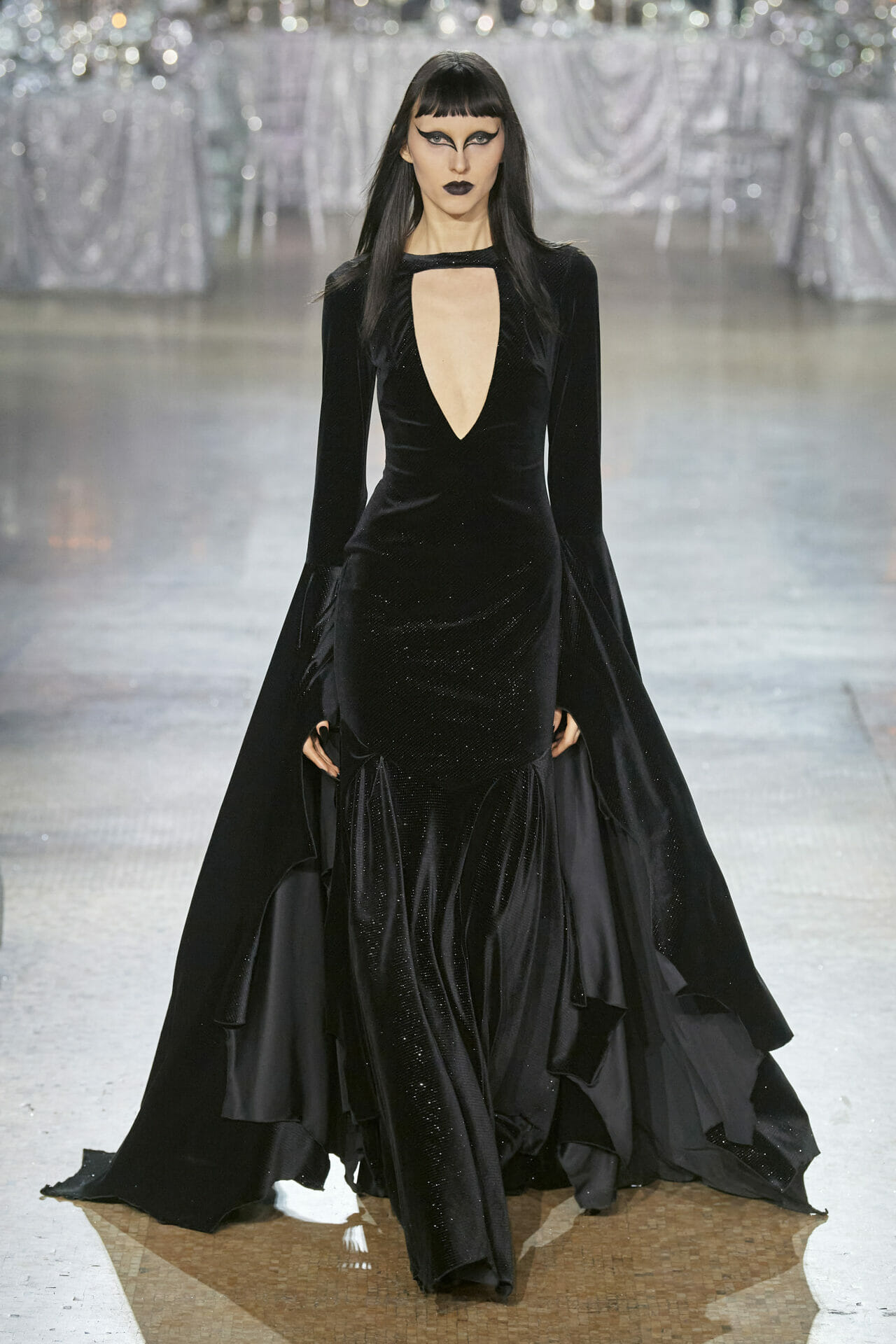 Perhaps one of the most enthralling collections to come out of New York Fashion Week was Rodarte's awe-inspiring return to the runway. The Mulleavy sisters made their comeback with a bang (and lots of sequins), as their show was mystified with an ode to gothic fairies and dark glamour.
There was a line-up of gothic gowns made from crystal-encrusted jersey, crushed velvet and intricate lace. Details included silk bonnets with hand-moulded silk flowers, black velvet and lace tiered capelets, and metallic black fringe accompanied by velvet hand beaded tulle gowns with a metal crown.
The vampiric visions were followed through with folklore fantasy as lace gowns were oversized with 80s-style fringe collars made from tinsel. Talk about a dark fashion fairy-tale.
Tory Burch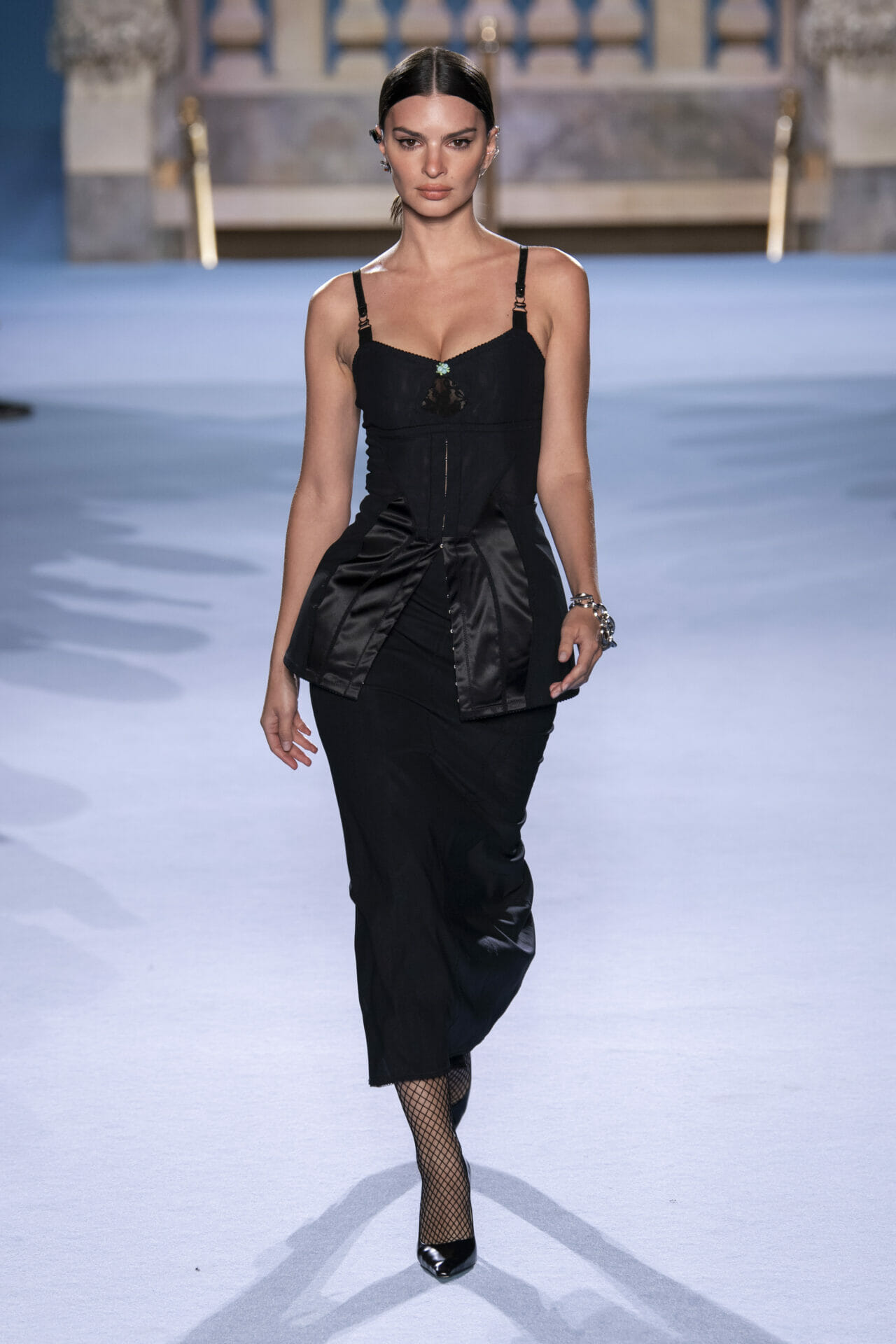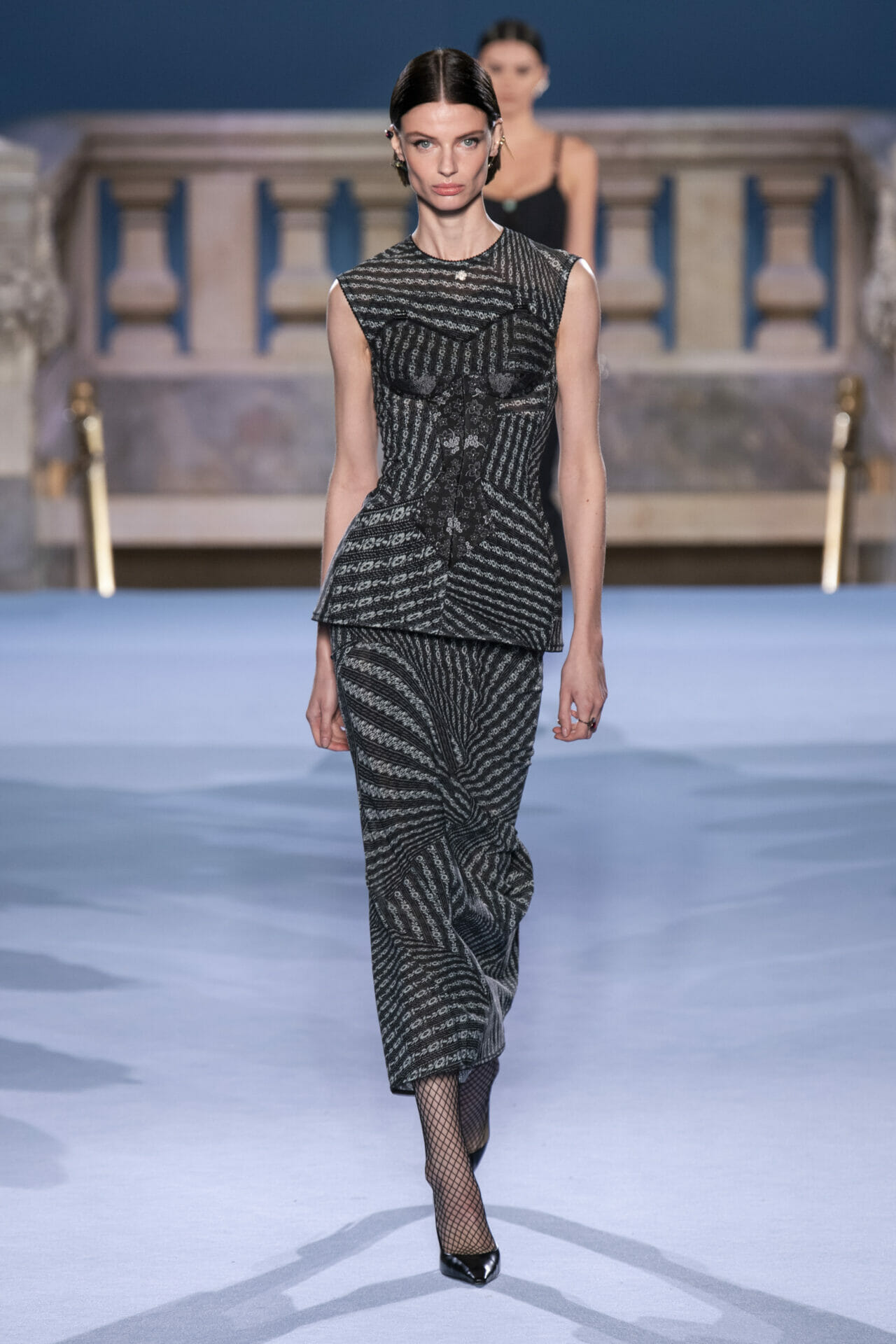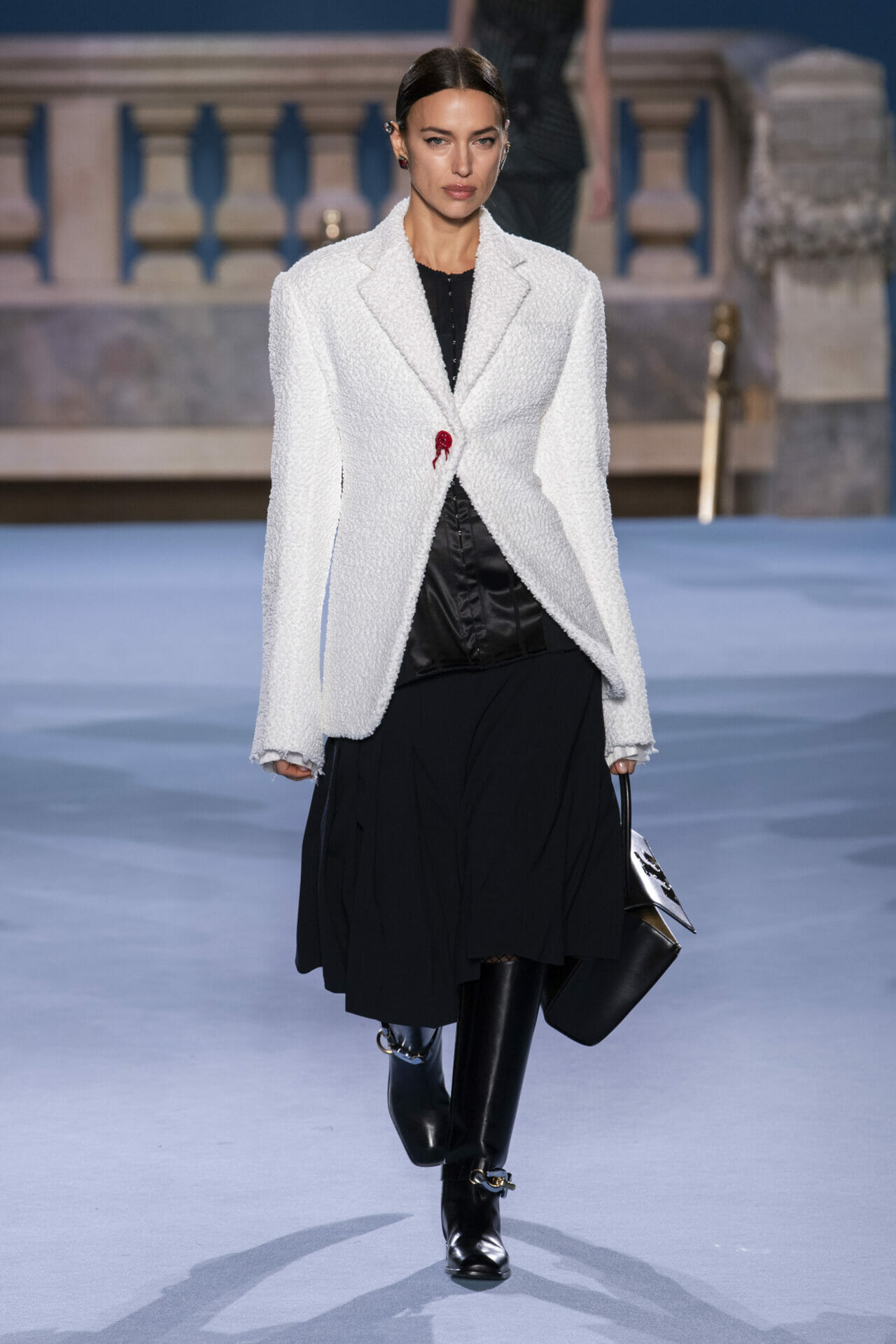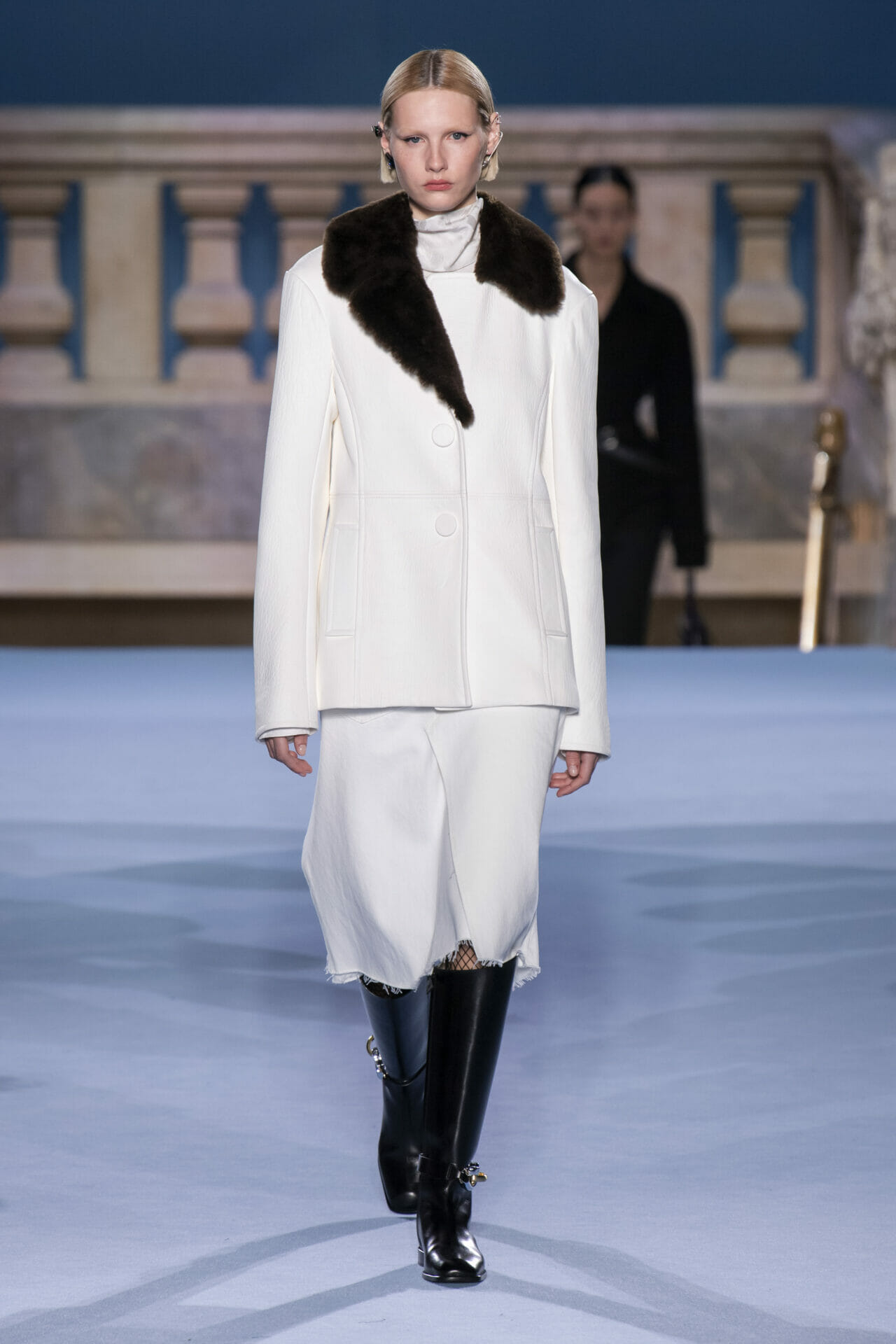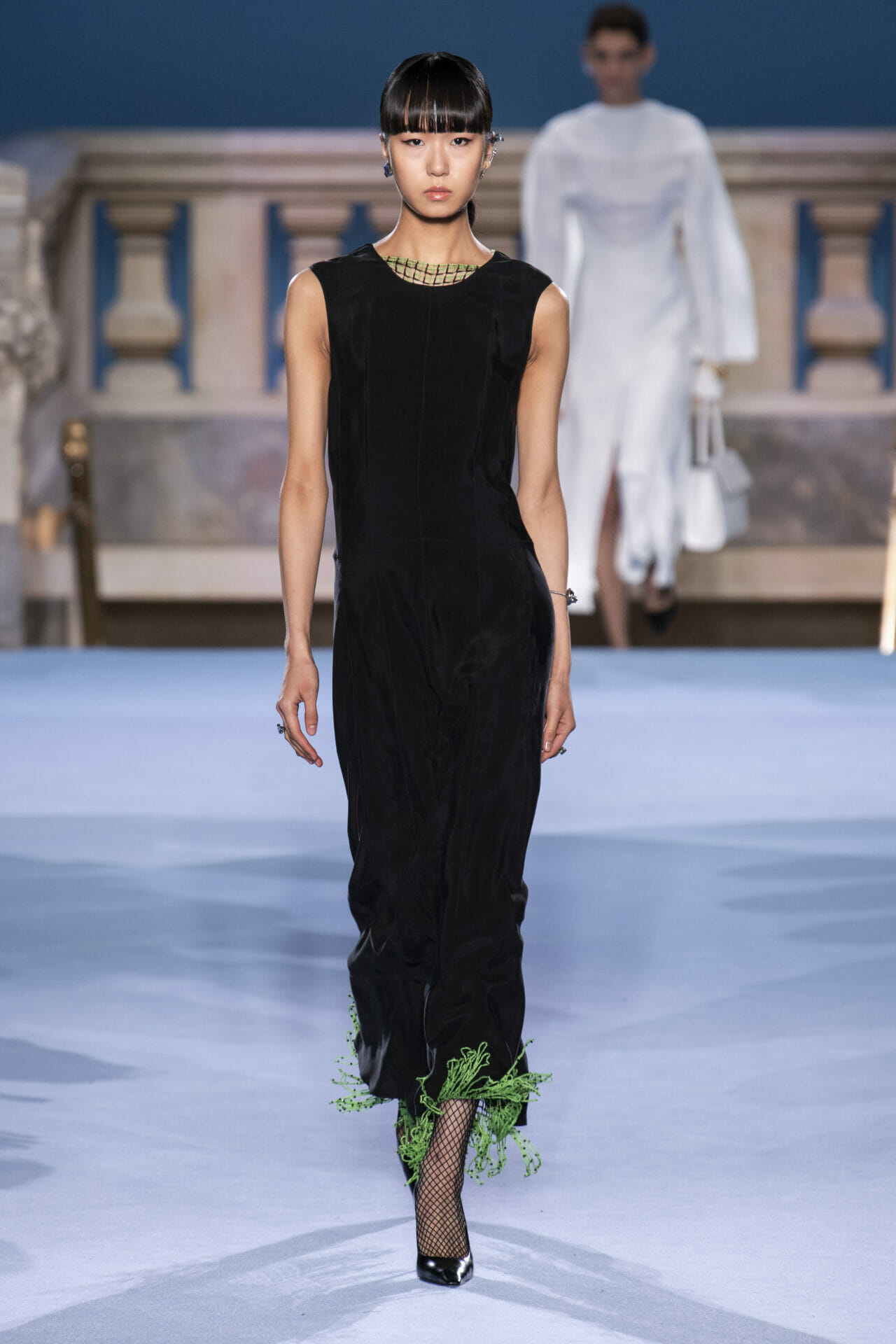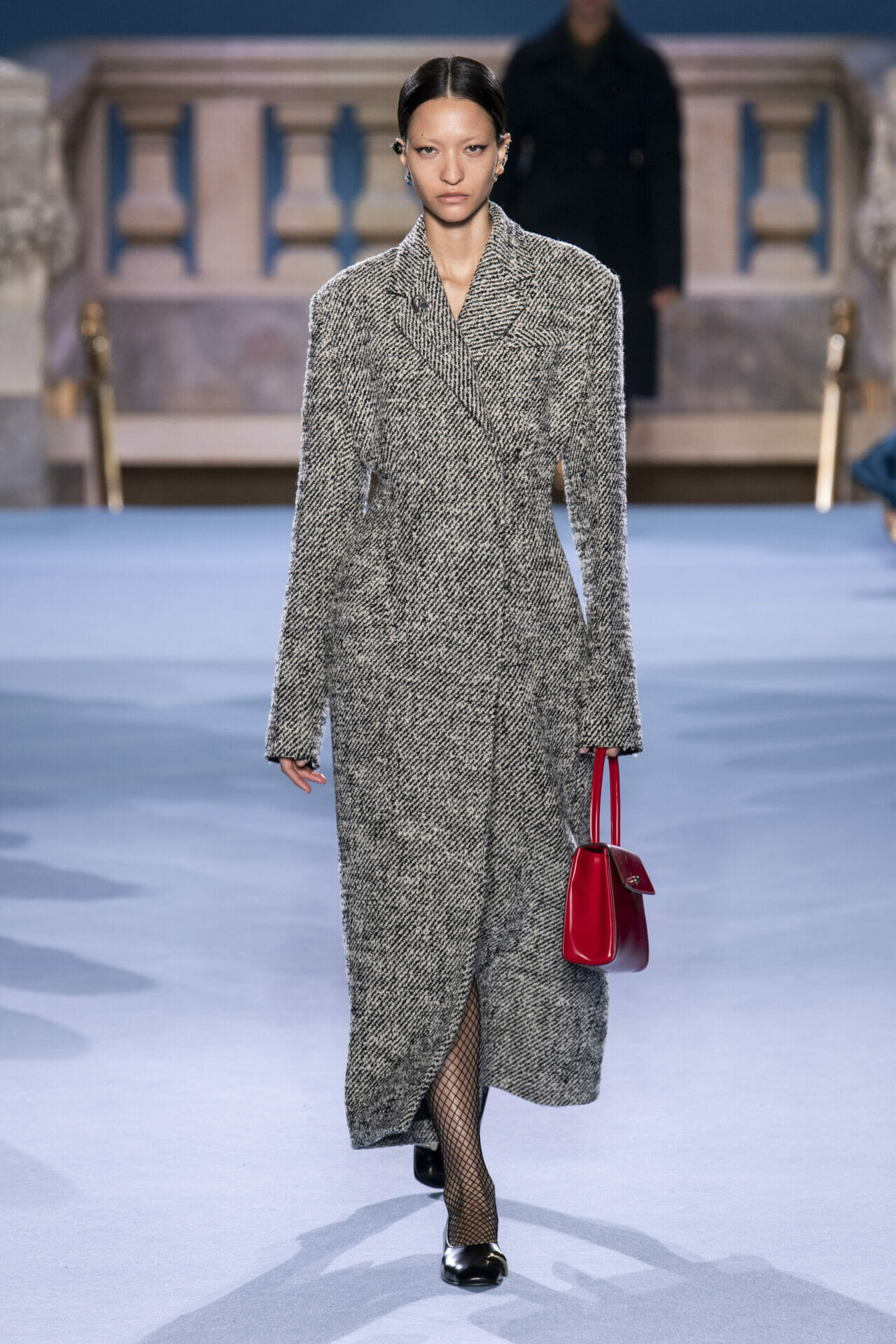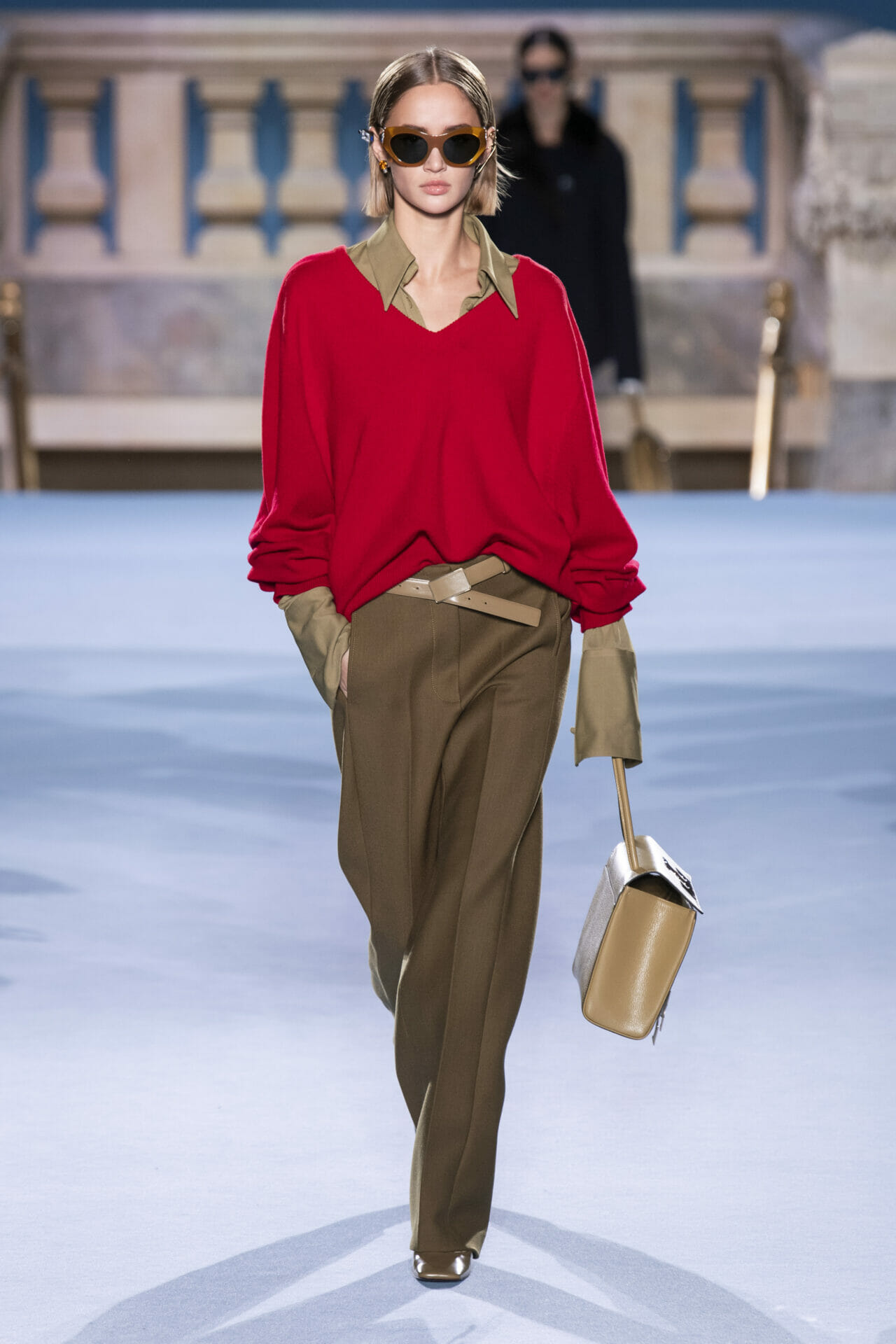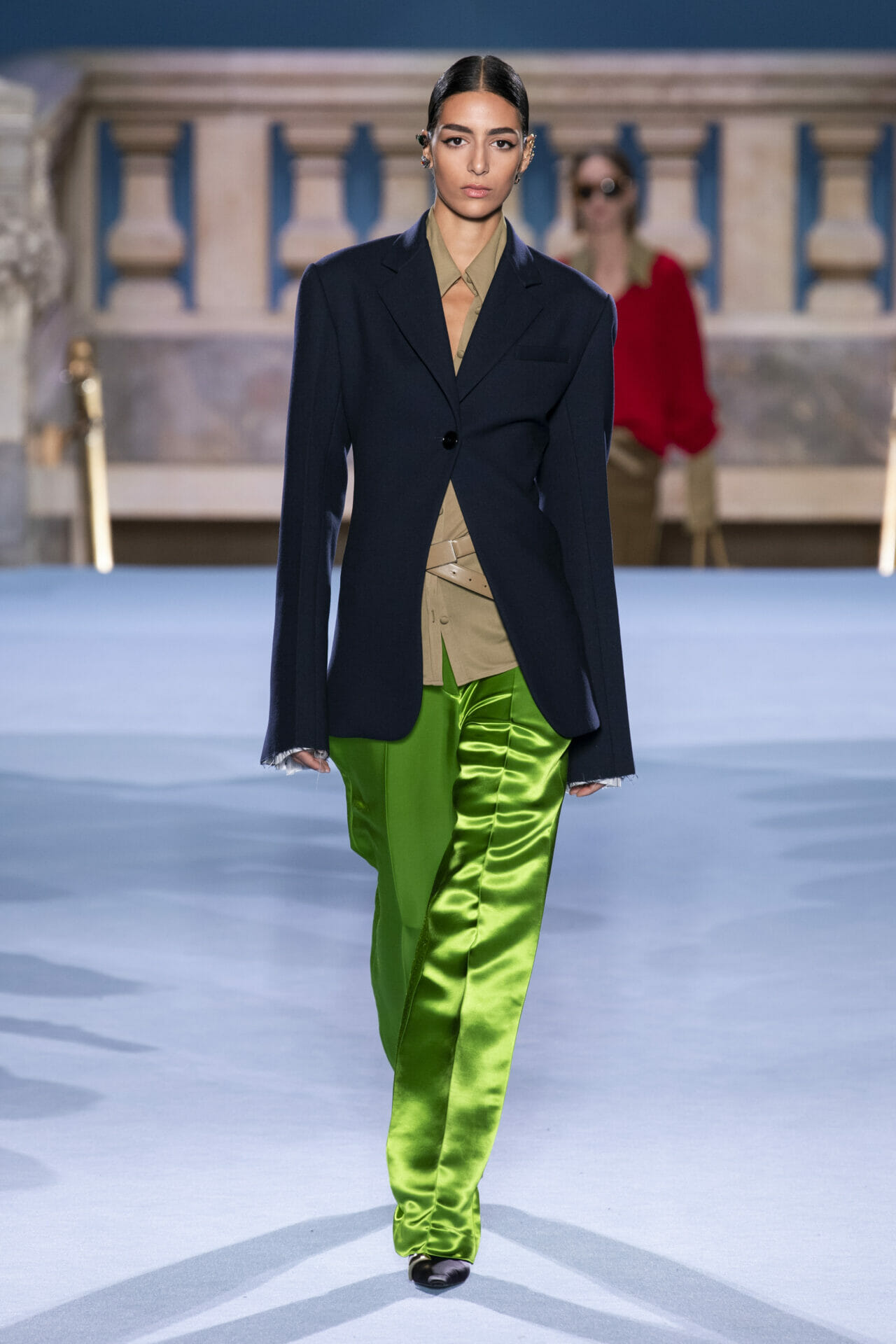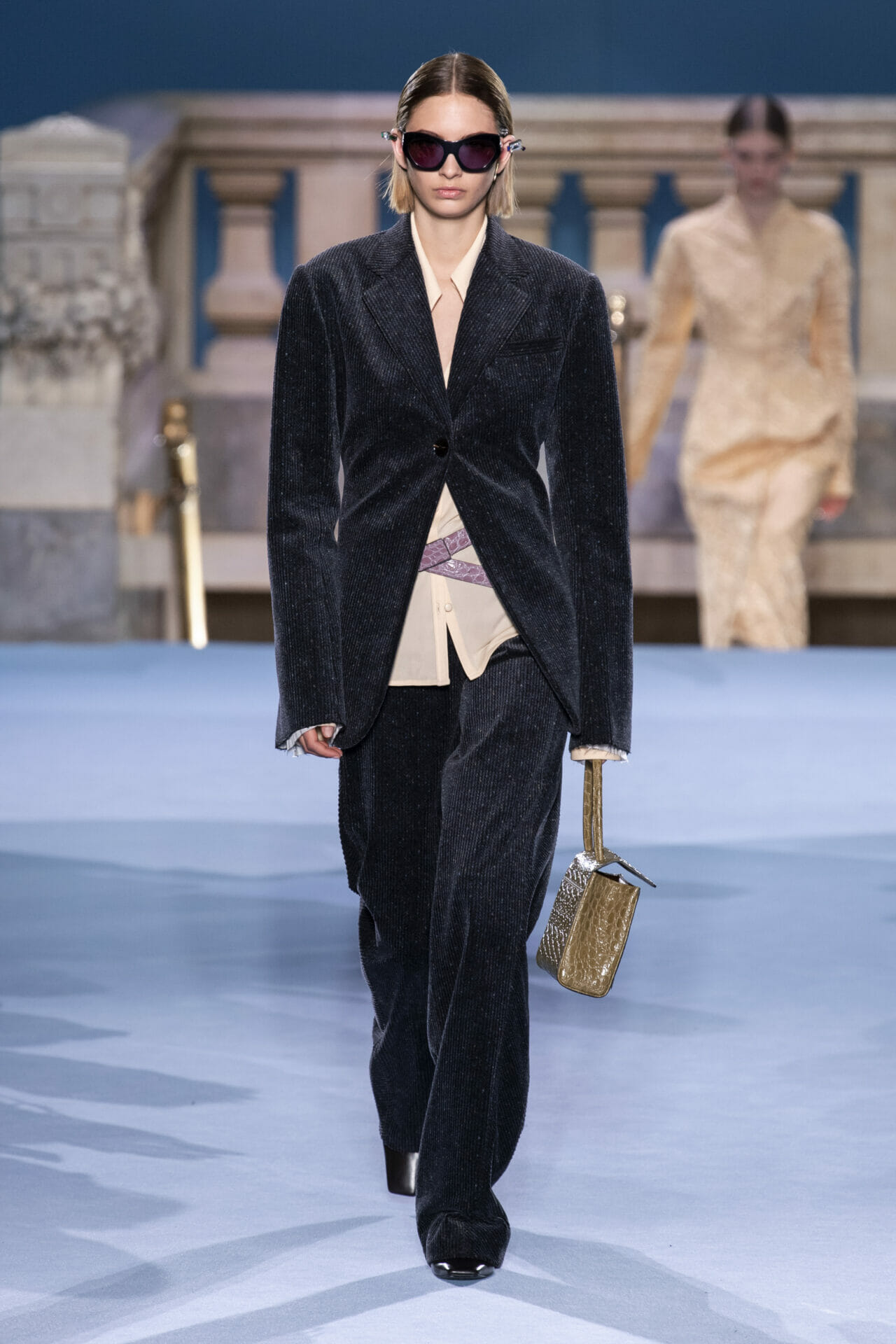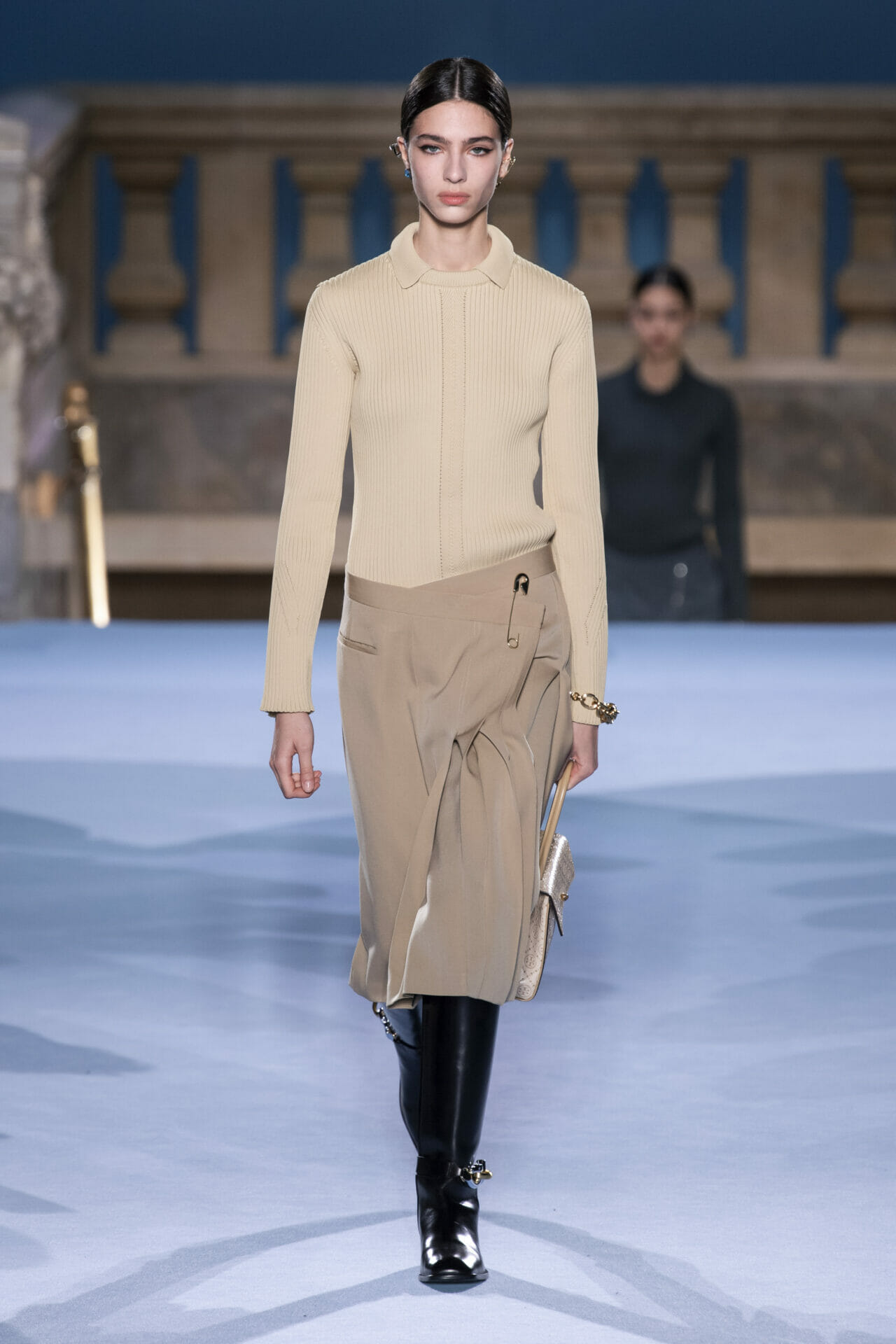 Tory Burch's Fall/Winter '23 collection kicked off with an opening look that was held together with a large safety pin – and this eventually set the tone for the entirety of the collection. What followed through was the Creative Director's notion of perfection and how women should be unapologetically themselves while not following any rules. This was also captured through luxurious materials as they were spotted raw-cut and weathered, with heels broken off and logos hanging off bags to emphasize the beauty of imperfection.
Breaking down the traditional wardrobe and rebuilding it with an undone attitude was the motto for the collection as every piece introduced was designed to be endlessly mixed, layered and individualised. There were familiar silhouettes that were reinterpreted through sculpting, tailoring and twisting while preserving simplicity – and we are so here for it.
ALSO READ: KERING AND ITS HOUSES TO SUPPORT THE VICTIMS OF THE TURKEY-SYRIA EARTHQUAKE.