Milan Fashion Week has been serving up some seriously stylish shows this week and the latest from day four are no exception. Discover the highlights below…
Salvatore Ferragamo
What you need to know: The collection for Fall was inspired by one of Ferragamo's most famed clients, Katherine Hepburn, as well as the notion of "naughty pedigree" according to show notes. As such, clean line tailoring sat alongside a slew of leather pieces as well as a large outerwear offering — each a building block for the working woman's wardrobe.
What you might have missed: The brand's F/W '18 show was significant as it was the first for its new Creative Director, Paul Andrew. Ferragamo's ready-to-wear collections have long felt less exciting than other Italian brand offerings however Andrew is helping to right the ship alongside the brand's new menswear designer Guillaume Meilland.
Giorgio Armani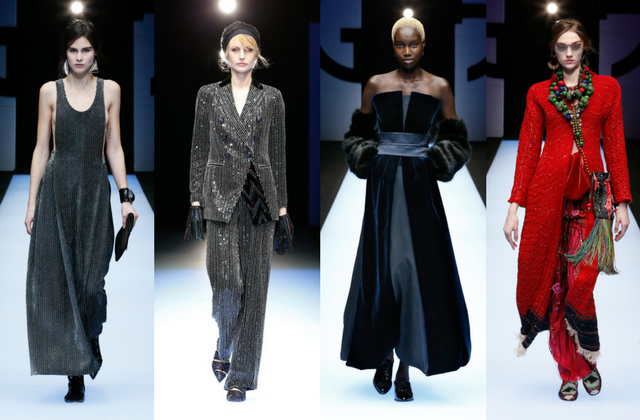 What you need to know: Mr Armani was another designer who looked at the Eighties for inspiration for Fall/Winter '18 and as such, there were plenty of #boss pantsuits sent down the runway with a focus on the waist and shoulders in contemporary cuts. Metallics were key this season, too — not just in gold or silver but also purple and blue for eyecatching impact.
Key items: In amongst the wearable everyday pieces was a handful of Oscar-worthy pieces in the form of jumpsuits and dresses.
Missoni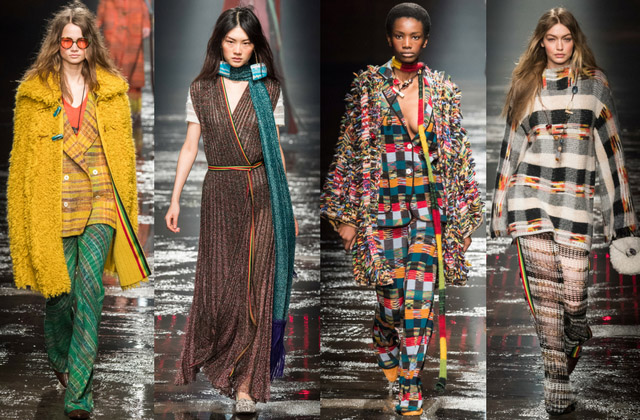 What you need to know: This season, Angela Missoni was inspired by several cultures and several people. Scotland, Jamaica and Italy were amongst the country references whilst the likes of Jean-Michael Basquiat and Lisa Bonet were some of the individuals that inspired the 65-look strong collection. As always there was a vast colour palette (a brand signature) with dresses, pants, tops and coats finding themselves finished in several different hues as well as a heavy dose of lurex that added a haute high shine.
Worth noting: Angela Missoni cast one of the most diverse line-ups of models at MFW yet. Bravo!
Jil Sander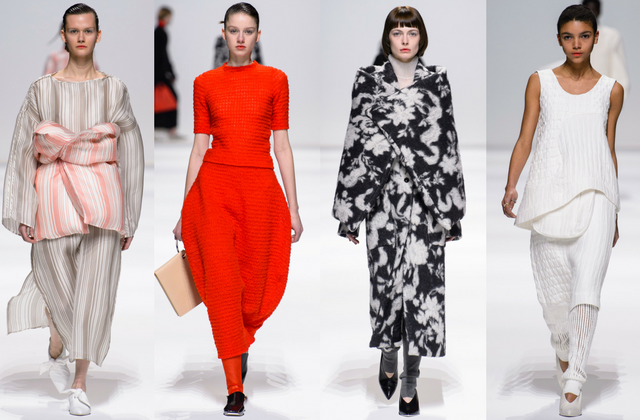 What you need to know: Jil Sander's signature minimalist aesthetic was carried through for Fall/Winter 2018 by Lucie and Luke Meir with a soft colour palette of white and grey dominating the runway. Separates were sleek and easily wearable, relaxed in cut but still beautifully impactful in finish.
What you might have missed: Perhaps a nod to the ease of wear of the pieces, many of the models walked the runway carrying or wearing duvets.
Philosophy di Lorenzo Serafini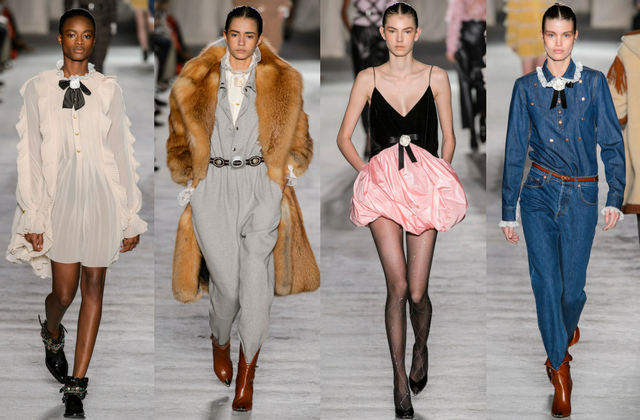 What you need to know: The 1980s have long inspired Lorenzo Serafini's work and this season was no different although there was also a distinctly Western vibe to the collection. Suede fringing was used on coats whilst cowboy-boot-inspired booties adorned the feet of models and chunky belt buckles were used to punctuate jumpsuits crafted from a range of materials, including denim. The brand's signature feminine aesthetic was not lost however with a series of oh-so pretty dresses on display during the show too.
Worth noting: The designer sent two coats down the runway that looked like real fur however turned out to be faux, proving that the luxuriousness associated with the controversial material can still be achieved with no animals harmed in the making.
Now, see the highlights from day one.