Over the weekend, London Fashion Week officially kicked off for Spring/Summer '19 and a few coveted names showcased their collections. Alexa Chung, Osman, Halpern, J.W. Anderson, Temperley London and Mary Katrantzou delivered must-see seasonal collections — see them below…
Alexa Chung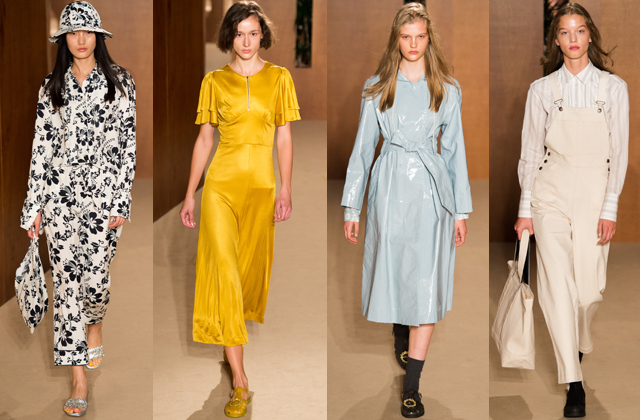 What you need to know: Remaining true to her signature British style, Alexa Chung delivered a new Spring/Summer '19 collection that was all about simplicity with relaxed-fit dresses, smart suits, trenchcoats and the designer's signature boiler suits. Inspired by travel, Chung transformed the runway space into an airport lounge where models wore the collection around arrivals and departures halls.
Did you know: Alexa Chung's S/S'19 show marked her official designer debut on the London Fashion Week calendar.
Osman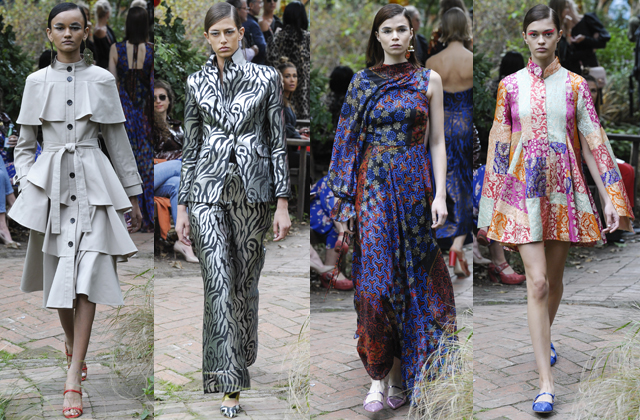 What you need to know: This season, Osman focused on detailed tailoring and constructed silhouettes, seen on models who showcased the collection as they walked through a foliage-lined catwalk. The collection featured powerful prints (a brand signature) that were entirley modern and yet had an '80s-esque injection of drama.
Wishlist-worthy: Osman presented his own take on the traditional trench coat and added layers of peplum, creating a really feminine silhouette perfect for autumn/winter.
Halpern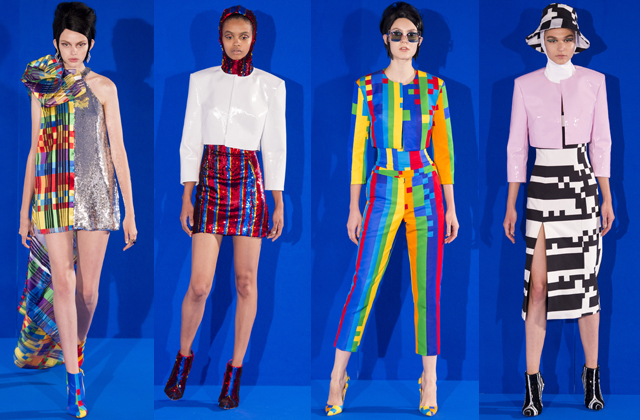 What you need to know: Halpern stayed true to its design aesthetic by delivering yet another disco-inspired collection for the brand's fifth appearance on the London Fashion Week schedule. With lots of sparkles, shine and sequins, the collection was inspired by the '60s and was a tribute to the designer's grandmother and the women of her generation.
In his own words: According to WWD, Halpern said: "I never met my maternal grandmother so the stories I heard about her came second-hand through my mum. Hearing about the women in the Sixties who set up my mum's generation with the pill, minis and women's rights that enabled them to be able to rebel so hard in the Seventies."
J.W. Anderson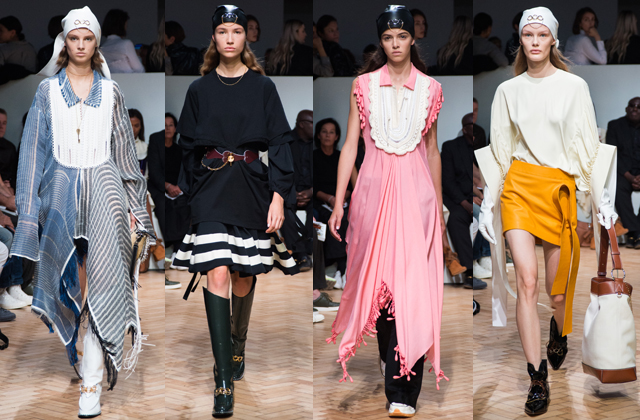 What you need to know: J.W. Anderson recently announced the launch of an exclusive collection for Net-a-Porter, and the designer showcased those pieces during his S/S '19 show this weekend. Plus, instead of showing his usual unisex pieces, the range was decidedly more feminine this season with bohemian-esque pieces including long striped dresses, flared knit dresses, tailored check jackets and floor-sweeping fringes.
Details you might have missed: Each look came complete with either black or white headscarves.
Temperley London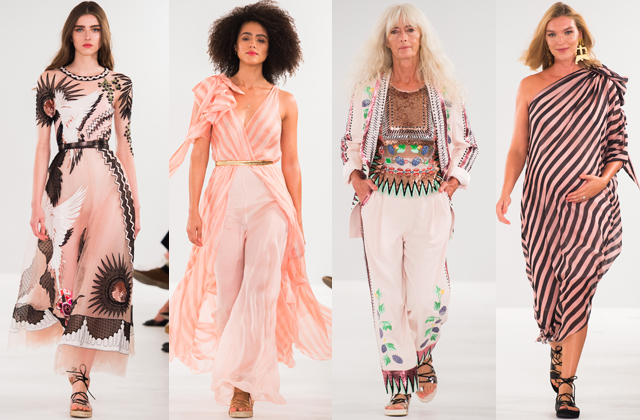 What you need to know: This season, Alice Temperley opted for a bolder, printed collection for Temperley London's Spring/Summer '19 showcase. With heavily embellished dresses, feminine stripes, tribal-like design elements and a pink colour palette, the collection carries the perfect pieces for the Spring.
Model line-up: Temperley London's show included a slew of diverse models, including Game of Thrones actress Nathalie Emmanuel and Arizona Muse, who walked the runway whilst seven months pregnant.
Mary Katrantzou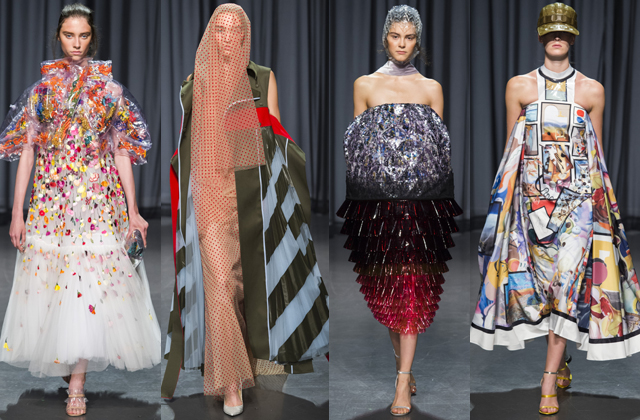 What you need to know: Mary Katrantzou delivered a collection that was inspired by a range of things including real-life collections of women, art, jewels, stamps and insects. The Greek designer's creations came complete with colourful prints, jewel embellishments, sequins and lampshade silhouettes, and the looks were finished with headpieces made by Stephen Jones.
It's a celebration: Mary Katrantzou's Spring/Summer '19 show celebrated the designer's 10th-year anniversary. Congratulations!
Now, if you're planning a last-minute trip to London for Fashion Week, here's a fashionable city guide on the top places to stay, shop, eat and visit around the city.