We know we previously invited you for a coffee to keep your eyes wide open while we list all the shows we loved from Milan fashion week; today, we encourage you to indulge in a croissant or an 'éclair', while we make everything you saw on the Parisian runways a little bit more 'clair' as they say in French or clear, as we dive deeper through the collections, inspiration, fabrics and textiles of some of our favourite shows from the French runways.
Julian Dossena said let there be Lurex to channel the friendship between Paco Rabane and Salvator Dali.
The two Spanish visionaries linked by their artistic expression are celebrated through shards of Lurex that appear sprinkled atop knitwear, Metal mesh seemingly morphing into leather, gauzy mousseline studded with strass giving an eerie smoked effect. The show also features four Dali paintings including the Shades of Night Descending, Sun-Table which becomes distorted and dimensional through assembled panels. A bejeweled pomegranate also reminds the artist imagination and virtually throbs at the gathered heart of a flou dress. (can you spot the small telephone dangling from earlobes?)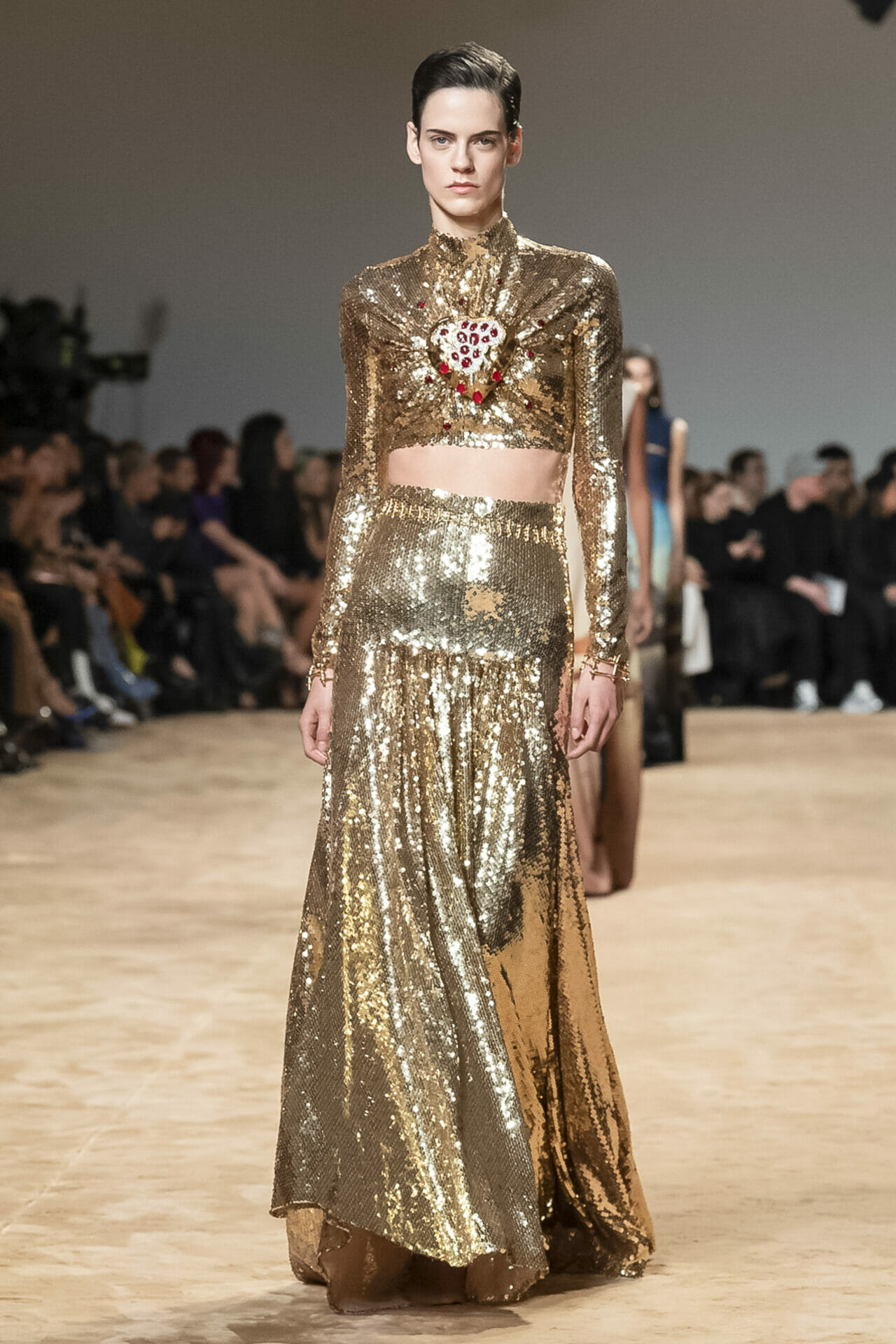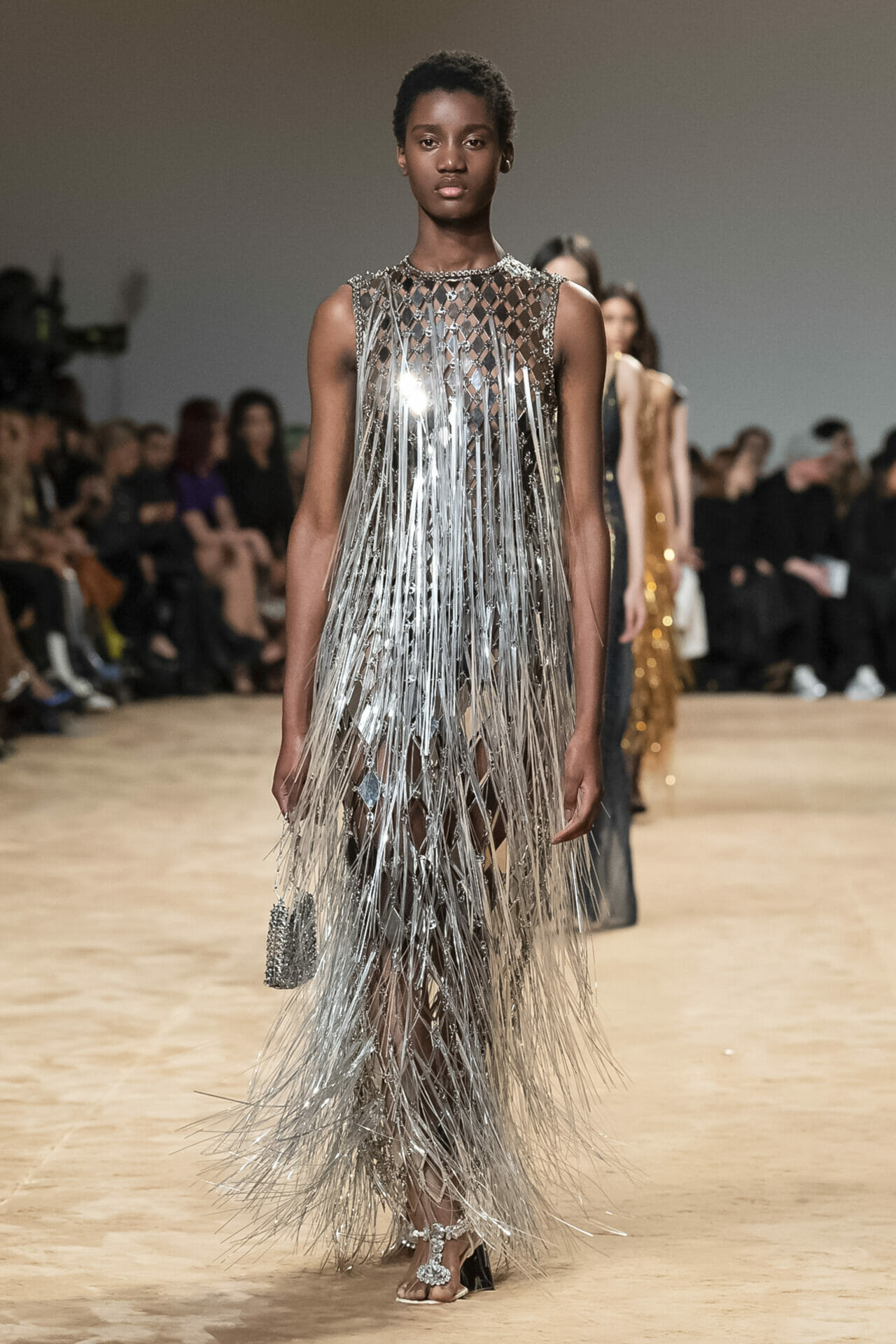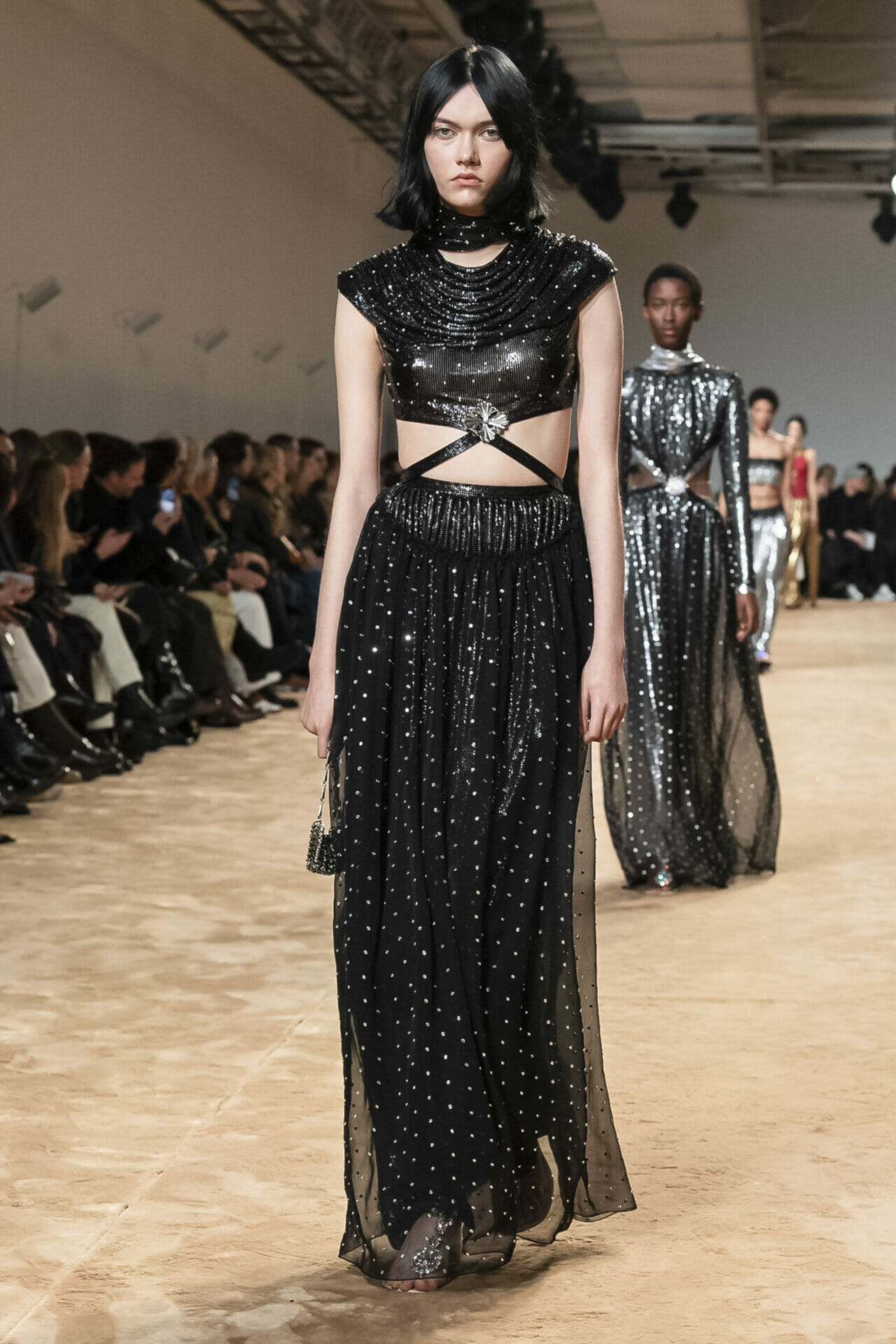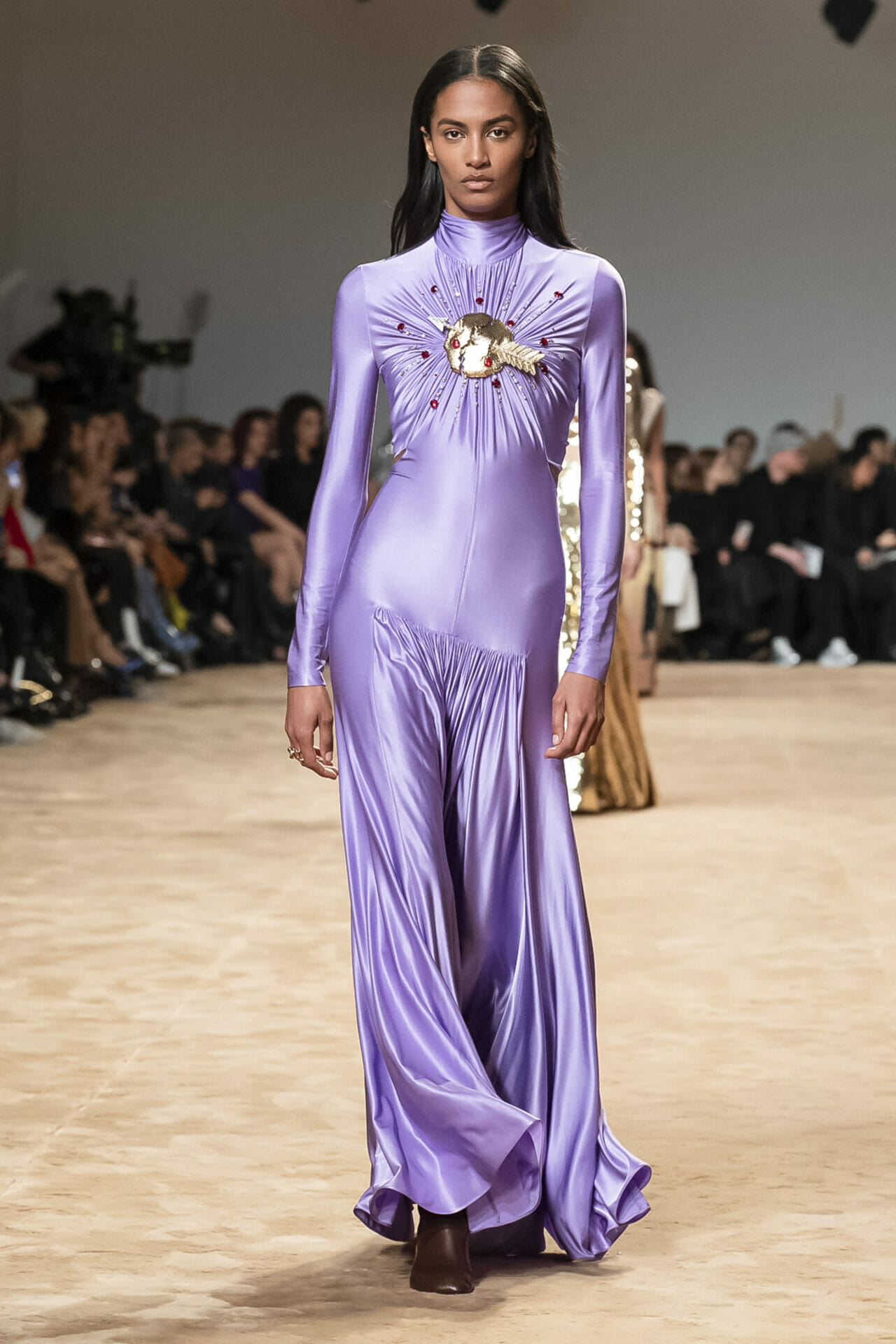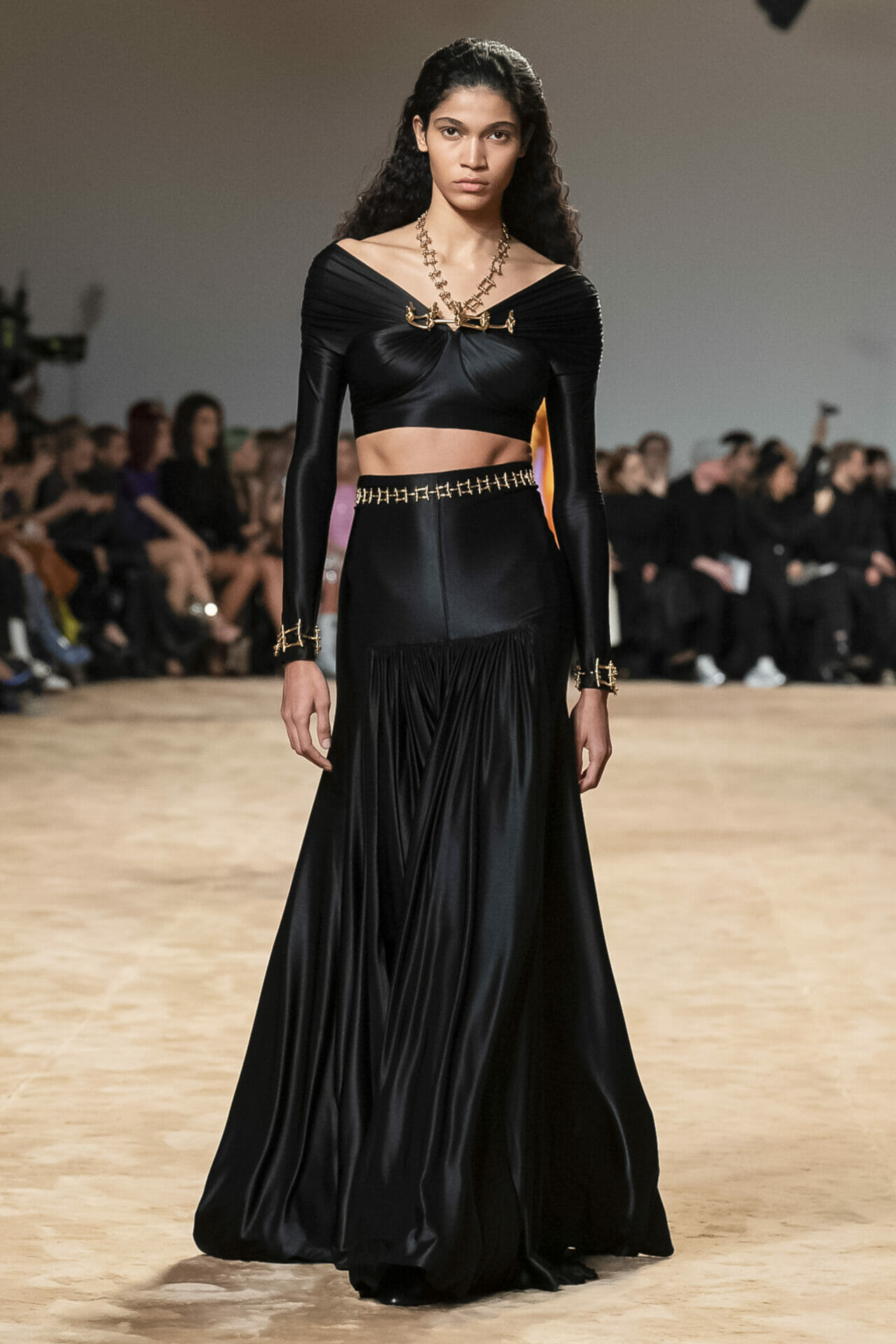 Vampires…The creative inspiration behind Georges Hobeika's FW23 collection, comes from the world of vampires as seen in cult series.
It celebrates the division between night and day, the accepted and the unaccepted, a fear of the unknown and a contrasting desire to belong. Two degrade color schemes are put upfront and play with the changing shades of sunrise and sunset with a warmer palette of red, oranges and grees for the early mornings, and dramatic purples, blues and blacks for a crepuscular feel.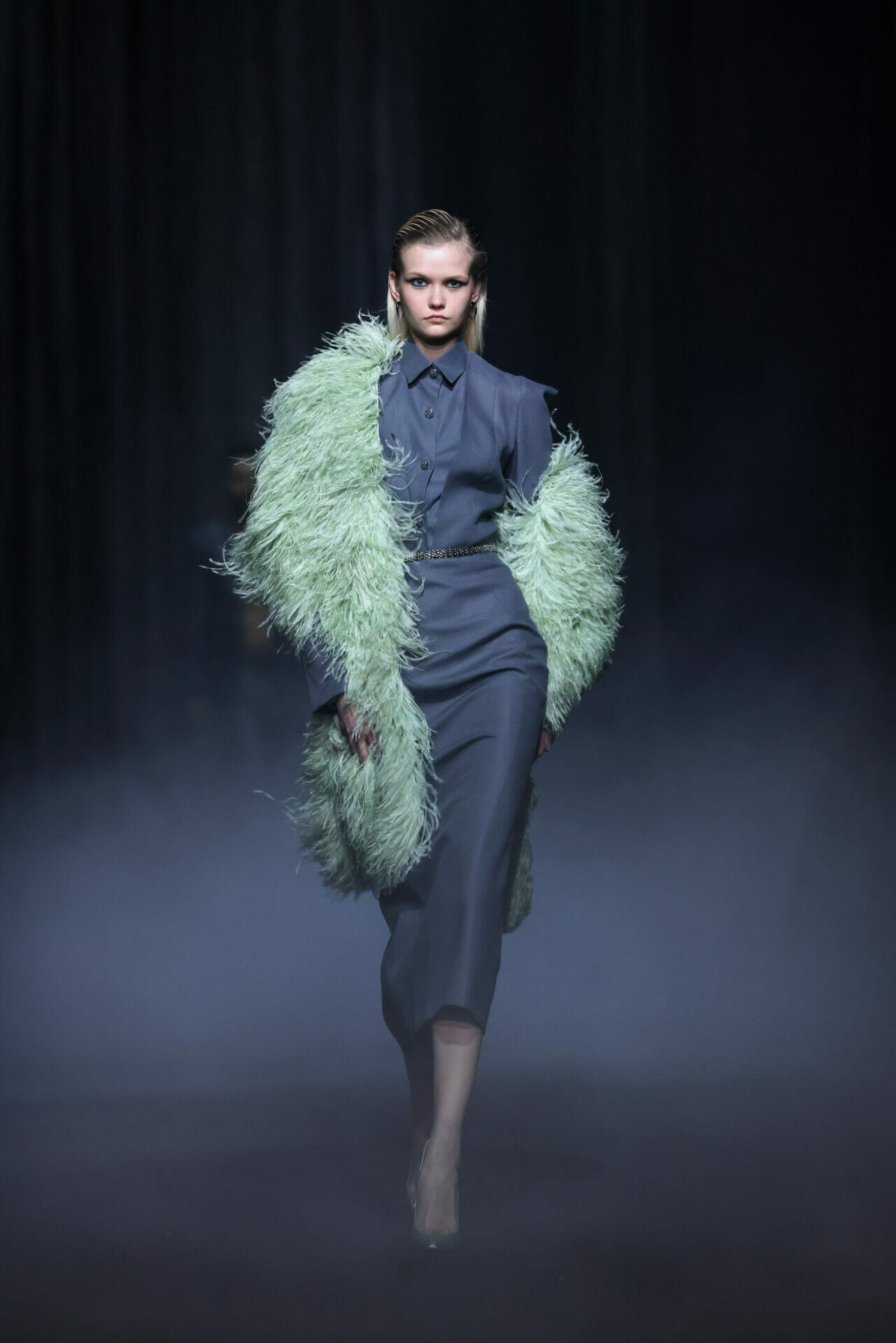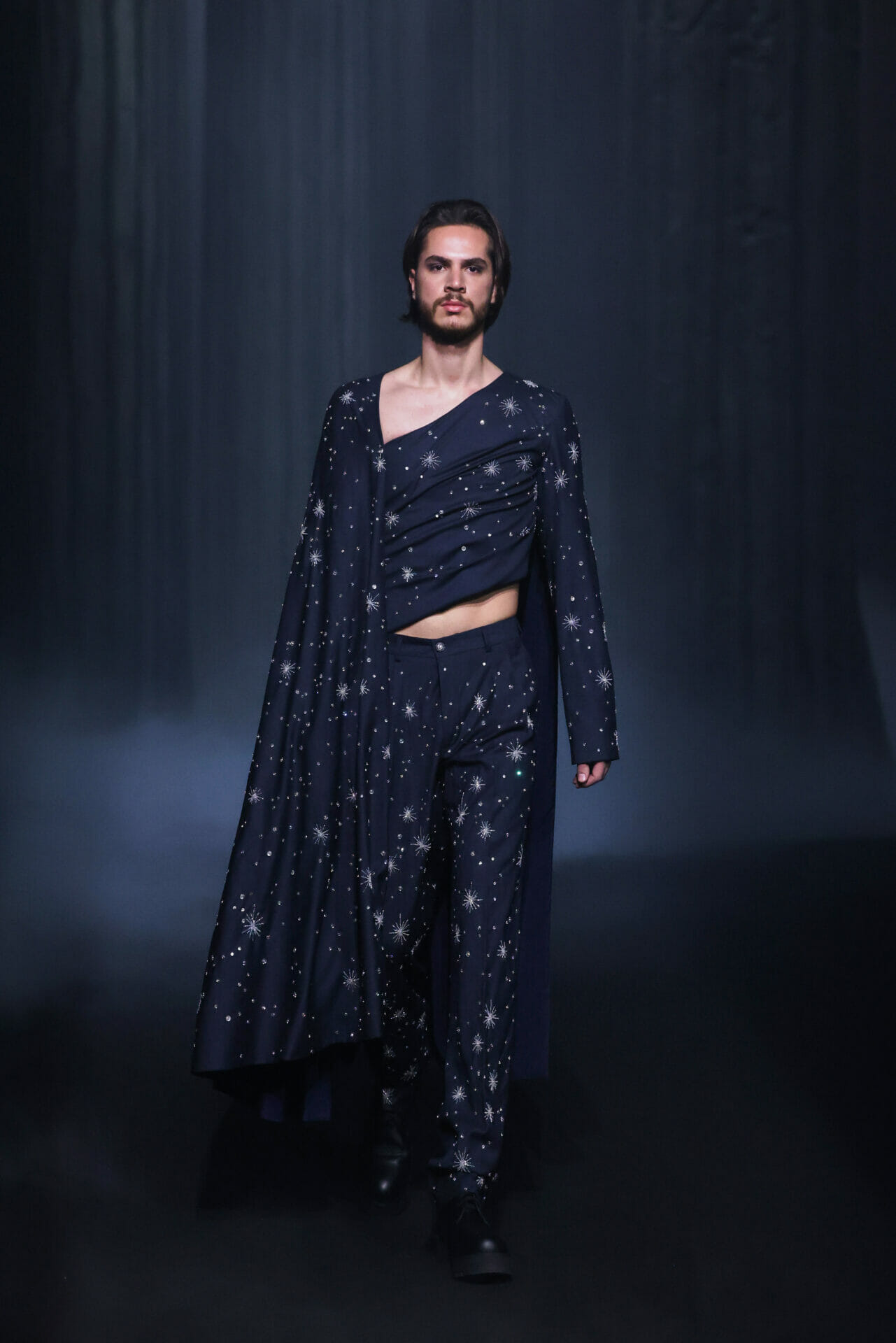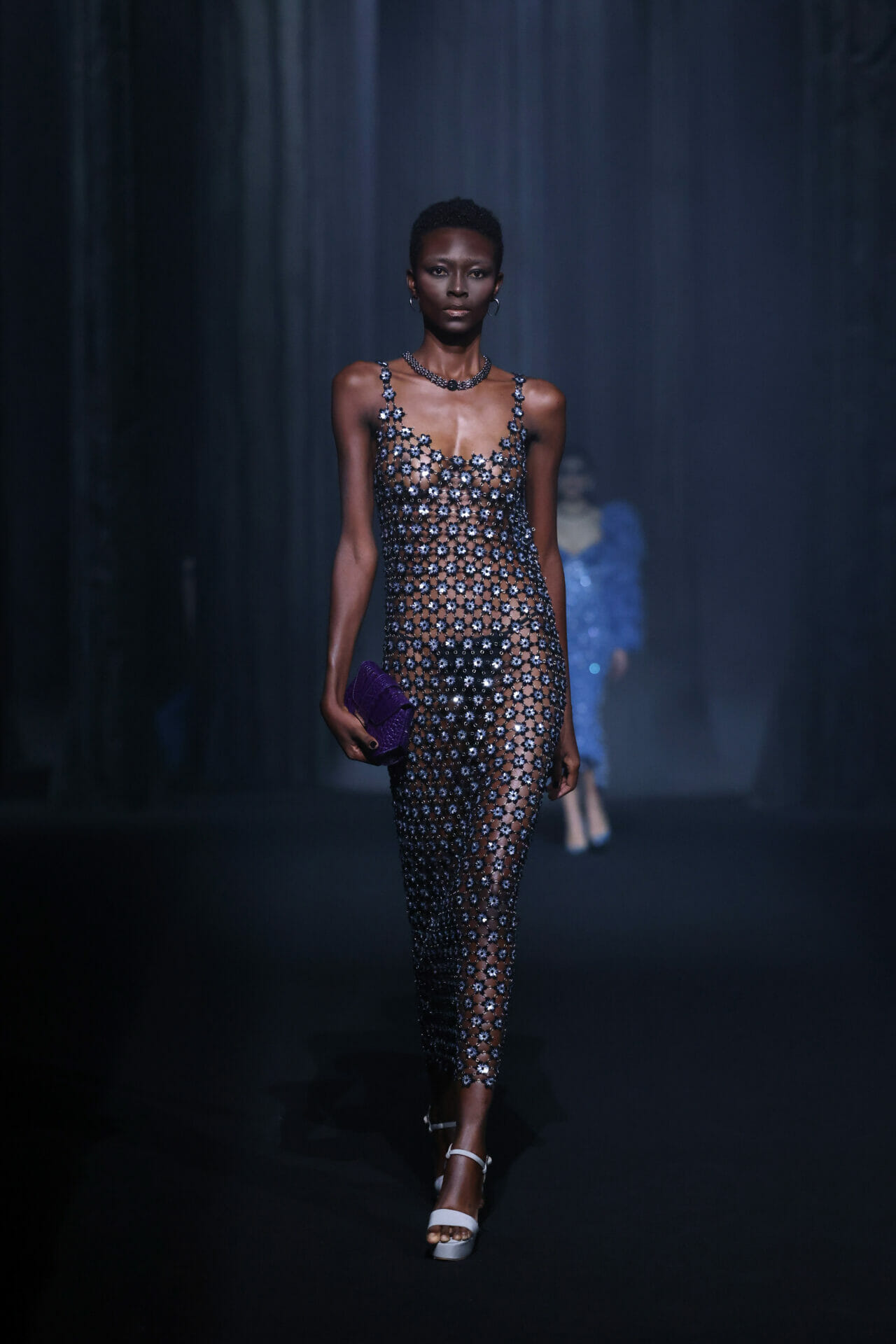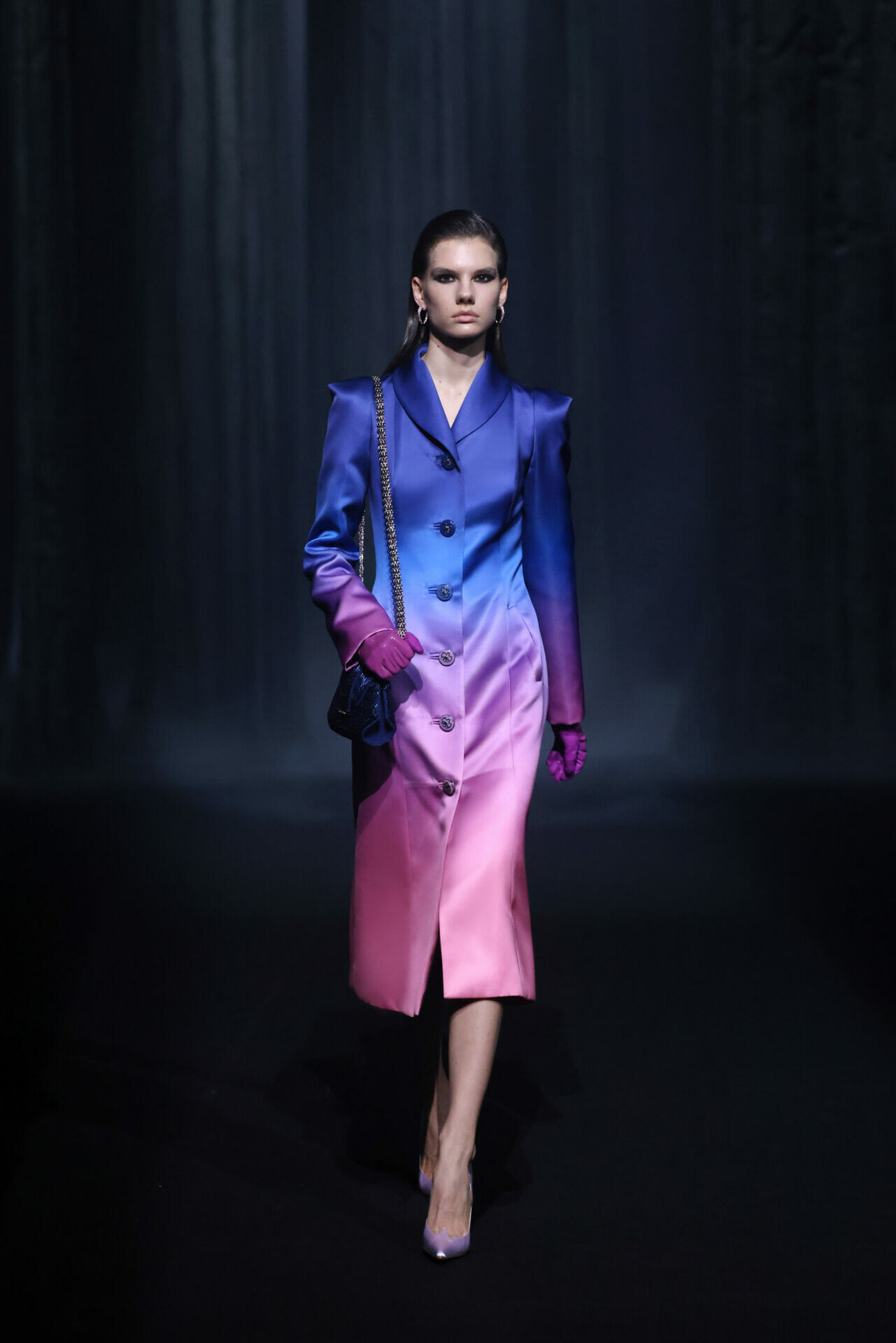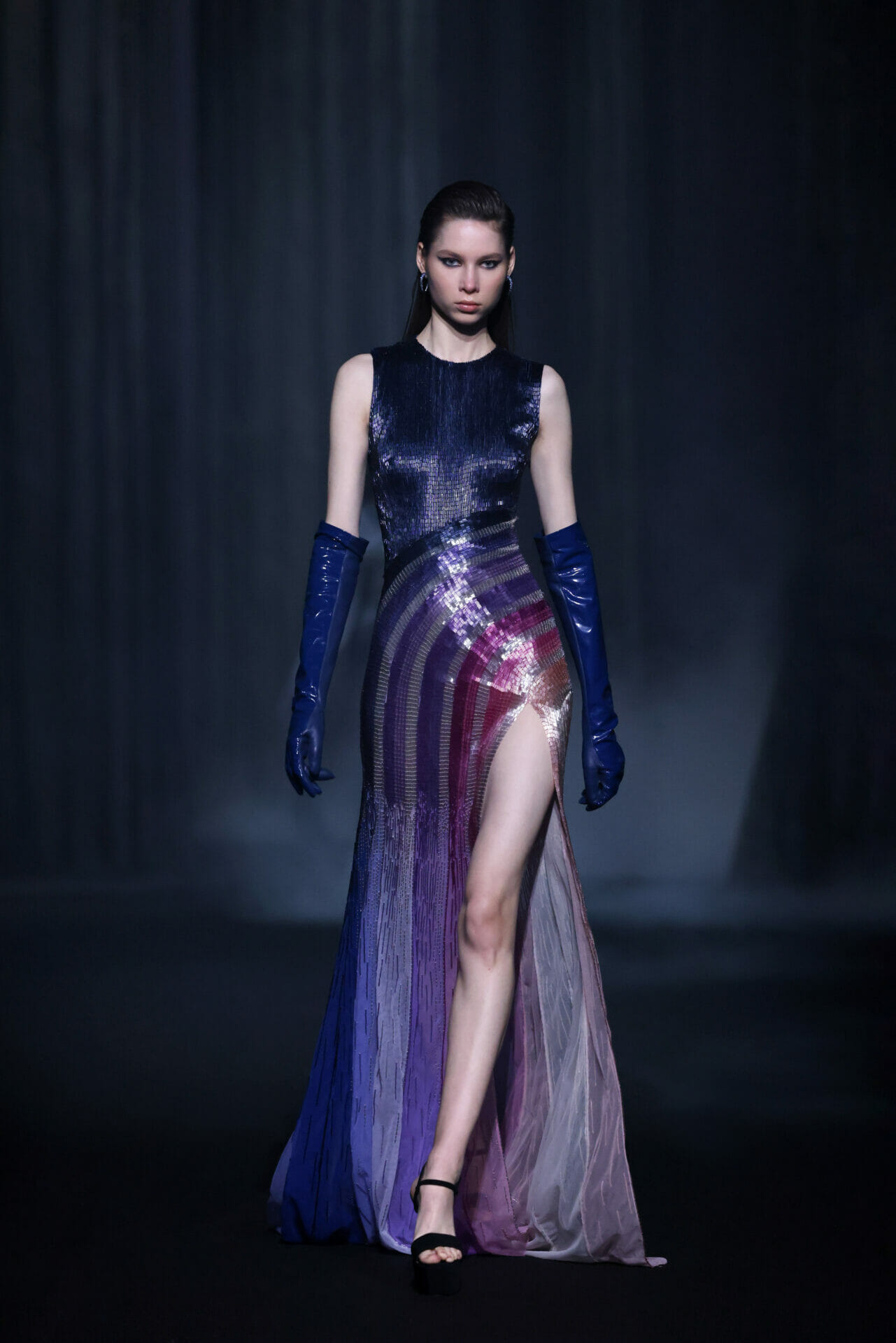 Saint Laurent, an effective dissolution of gendered exclusivity.
Spot it through classic items as the blazer but also the leather bomber and a sharpy cut tank-top which are seamlessly incorporated into a woman's wardrobe. Motifs that are usually associated with masculine tailoring-pinstripes, tartans and glen plaids take on a feminine feel. It's also important to mention that the venue was inspired by the ballroom of the Intercontinental hotel where the brand presented all its haute couture collections between 1975 and 2001.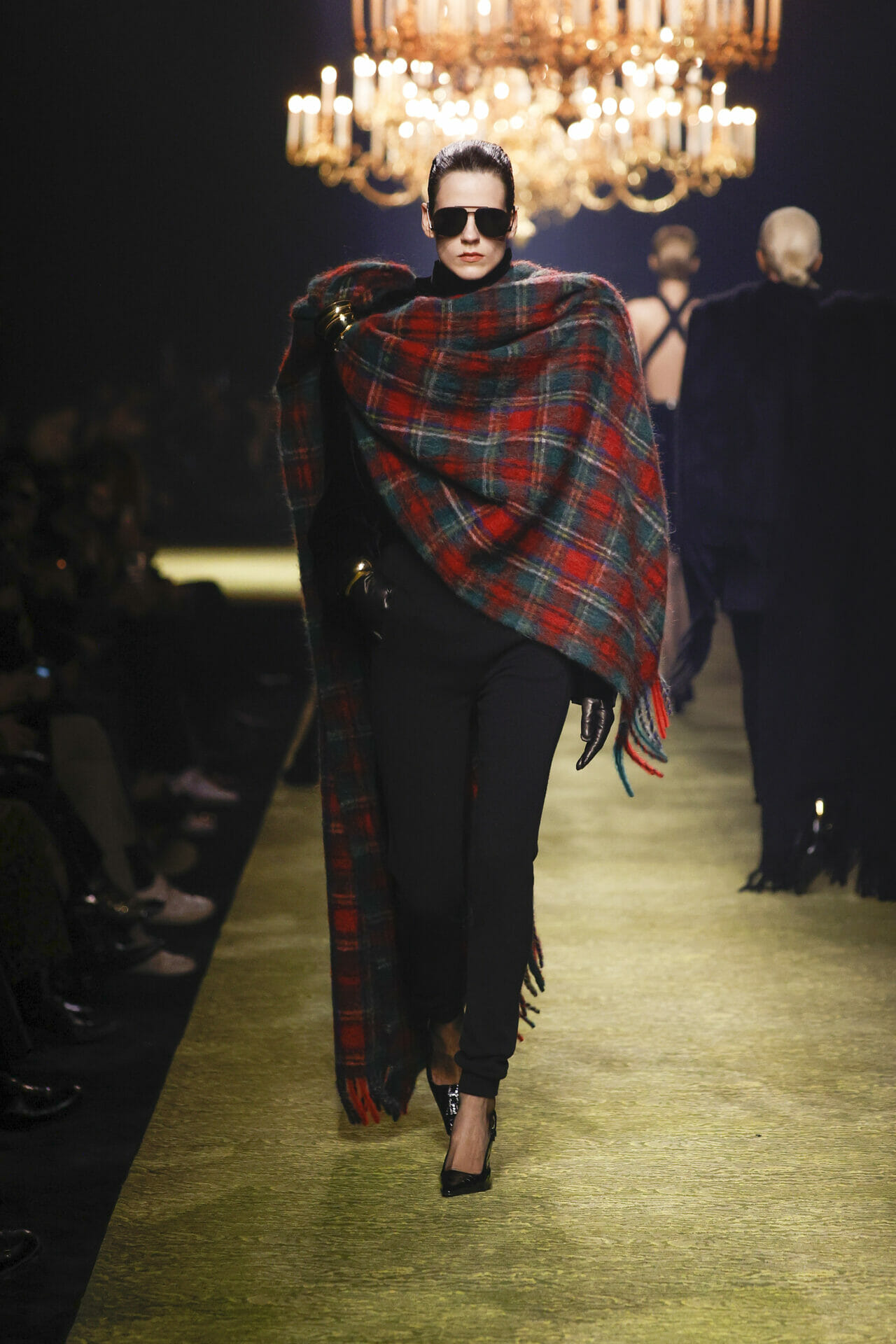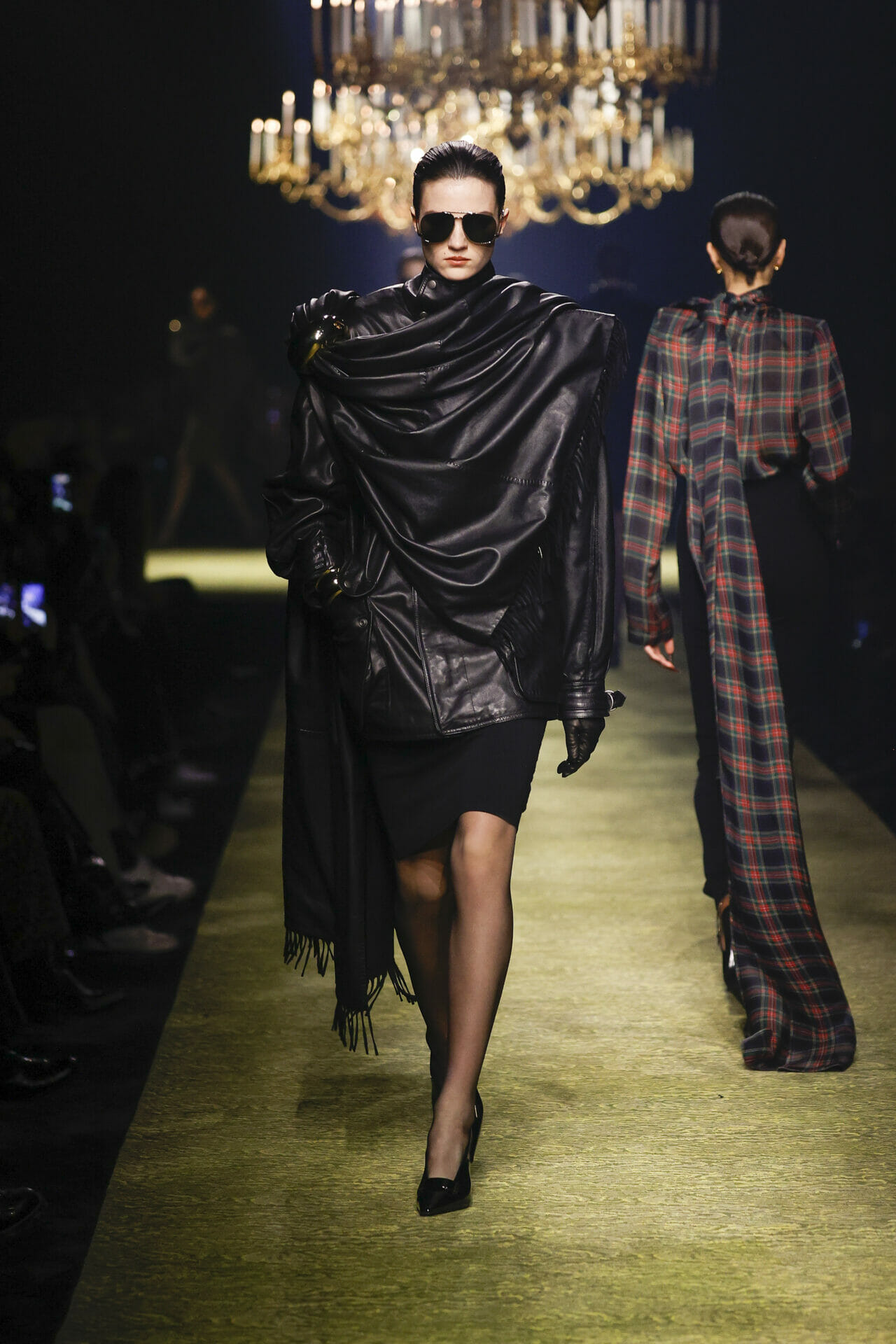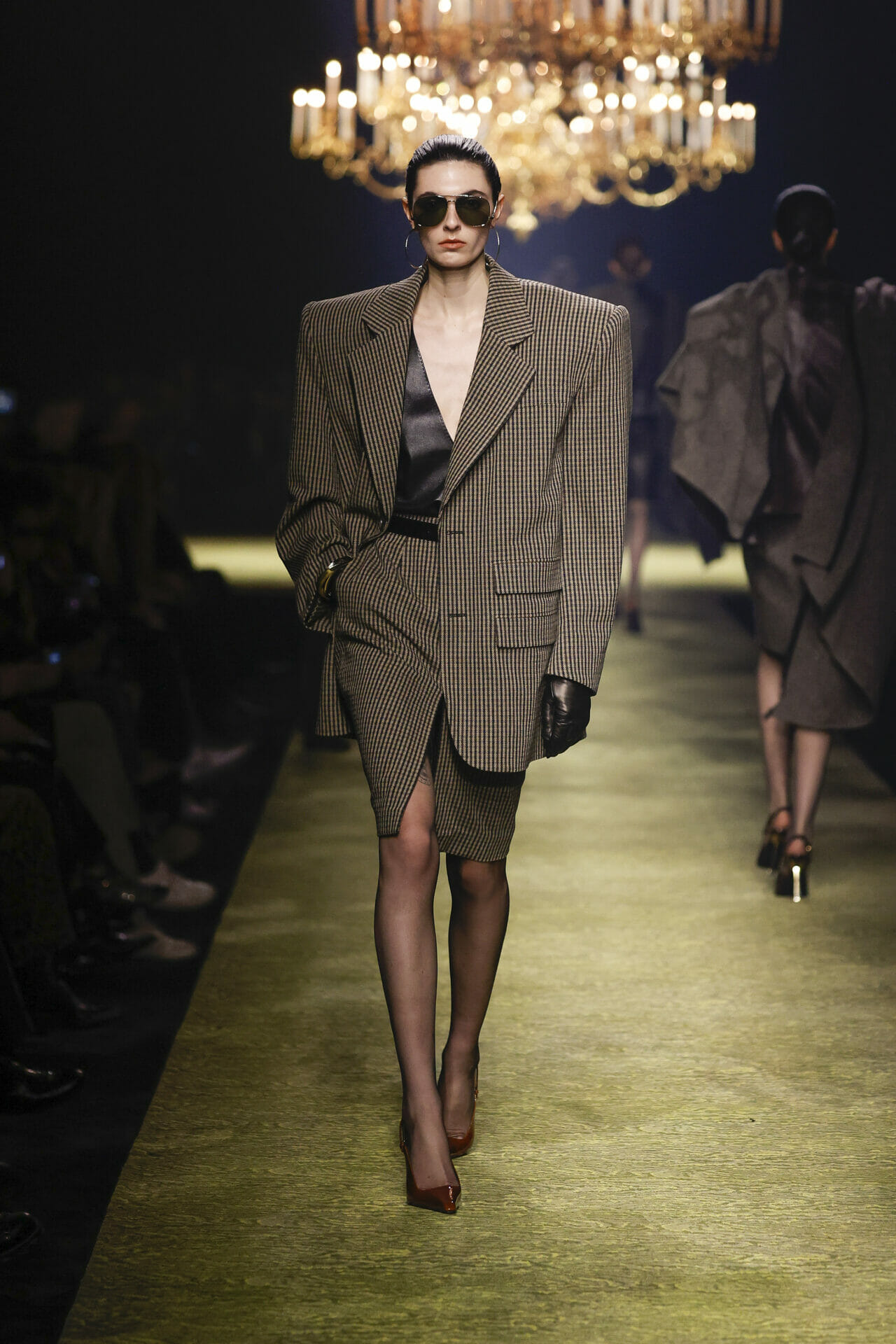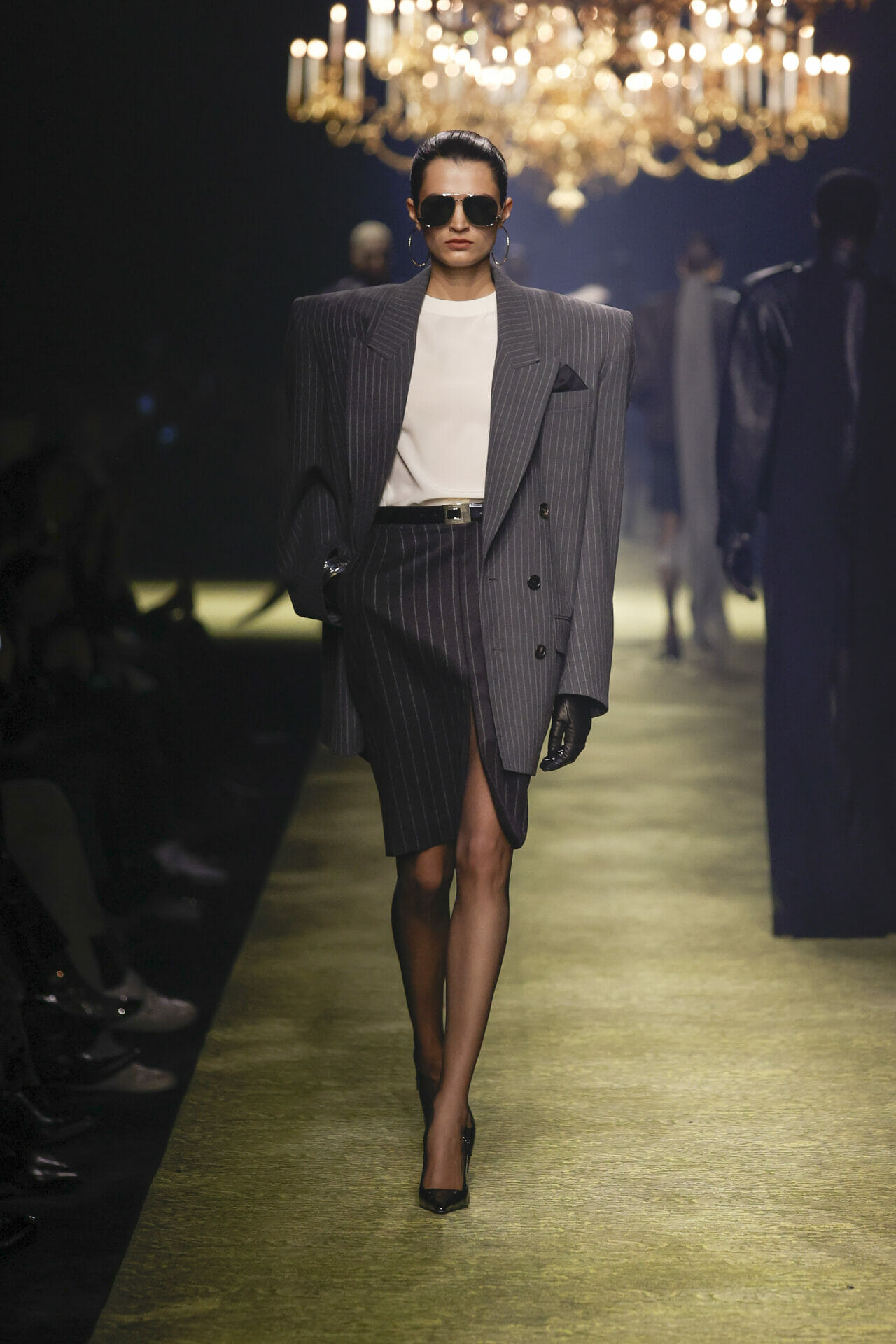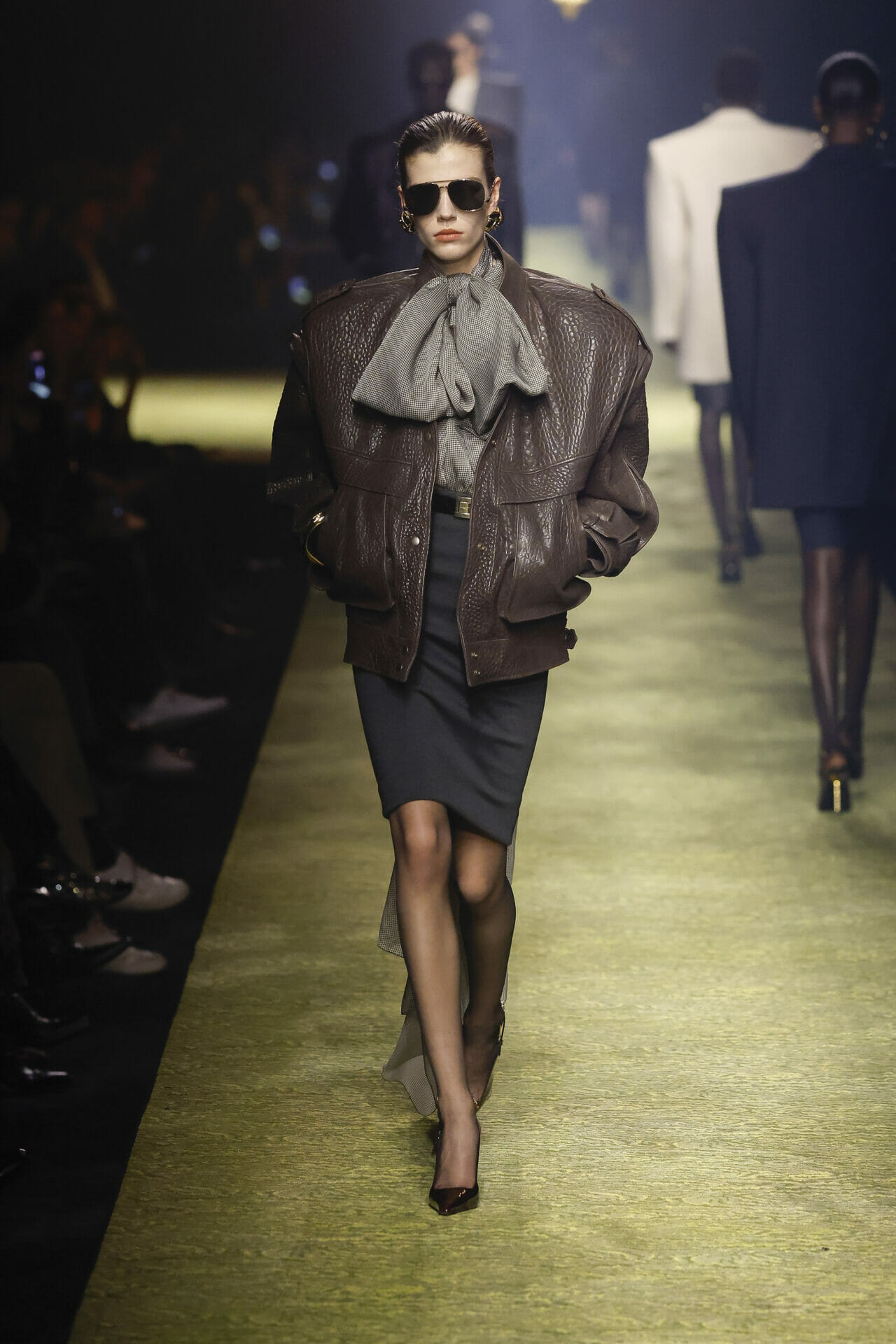 Dior brings back Catherine Dior, Edith Piaf and Juliette Greco.
If your brain was a place it would definitely look like Dior's FW23 colorful venue with all colors and textures we've been absorbing from fashion week. With a very dreamlike set up, dim lighting and shimmering miniature light made the way for Maria Grazia Chiuri's collection enriched with the reinterpreted heritage flower motifs. The texture of the fabric is interwoven with a metallic thread that makes the material seem alive, malleable and obtaining an abstract effect.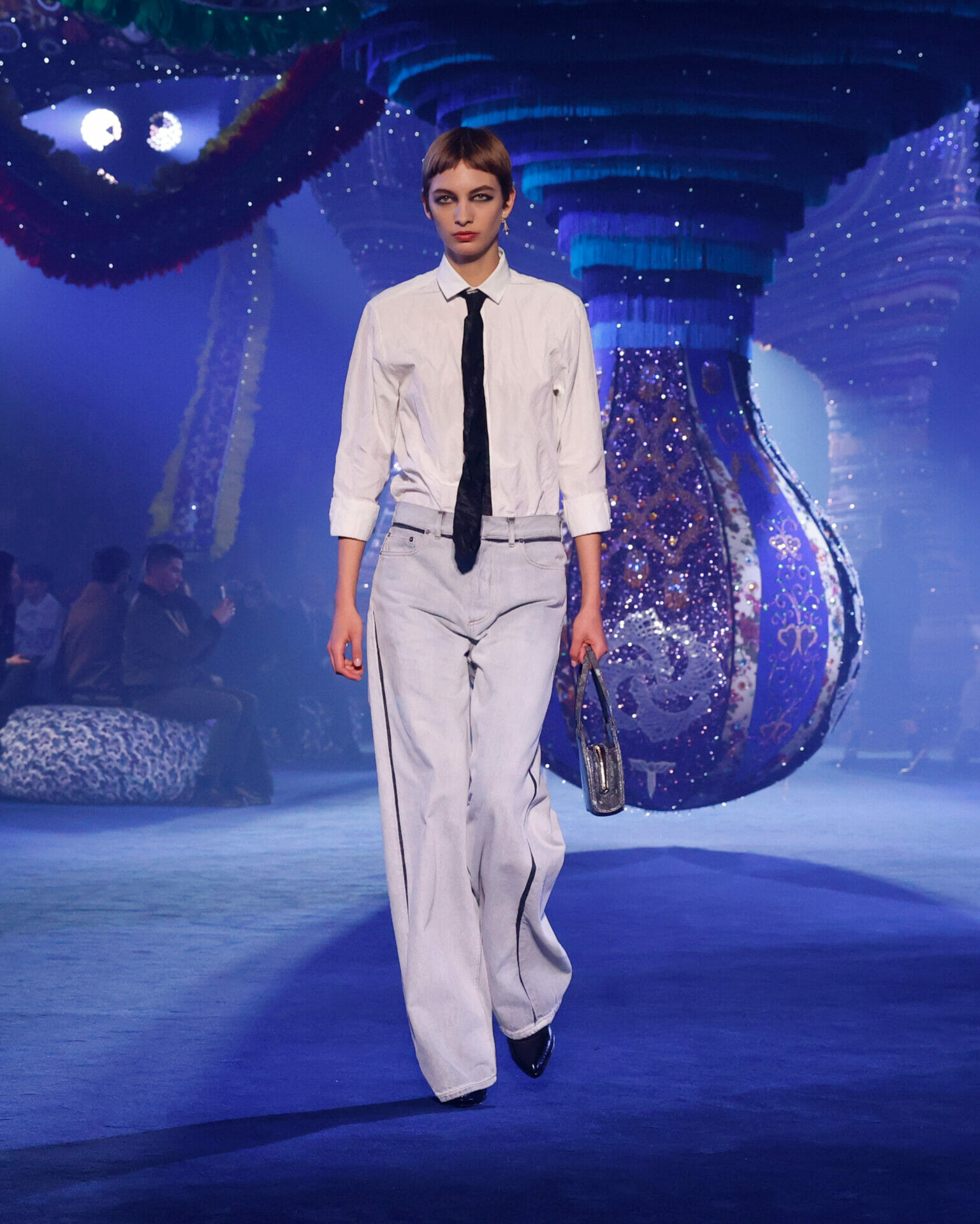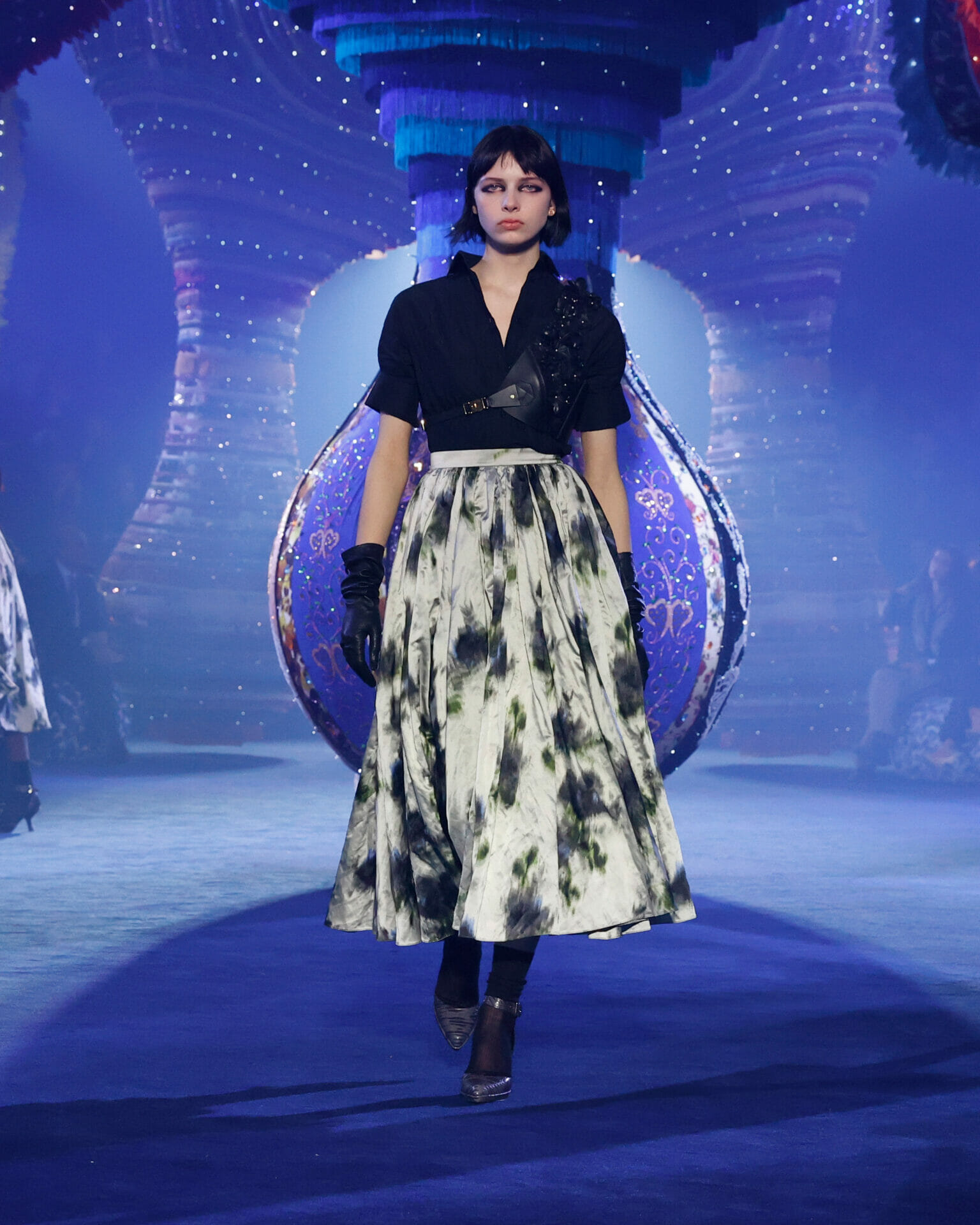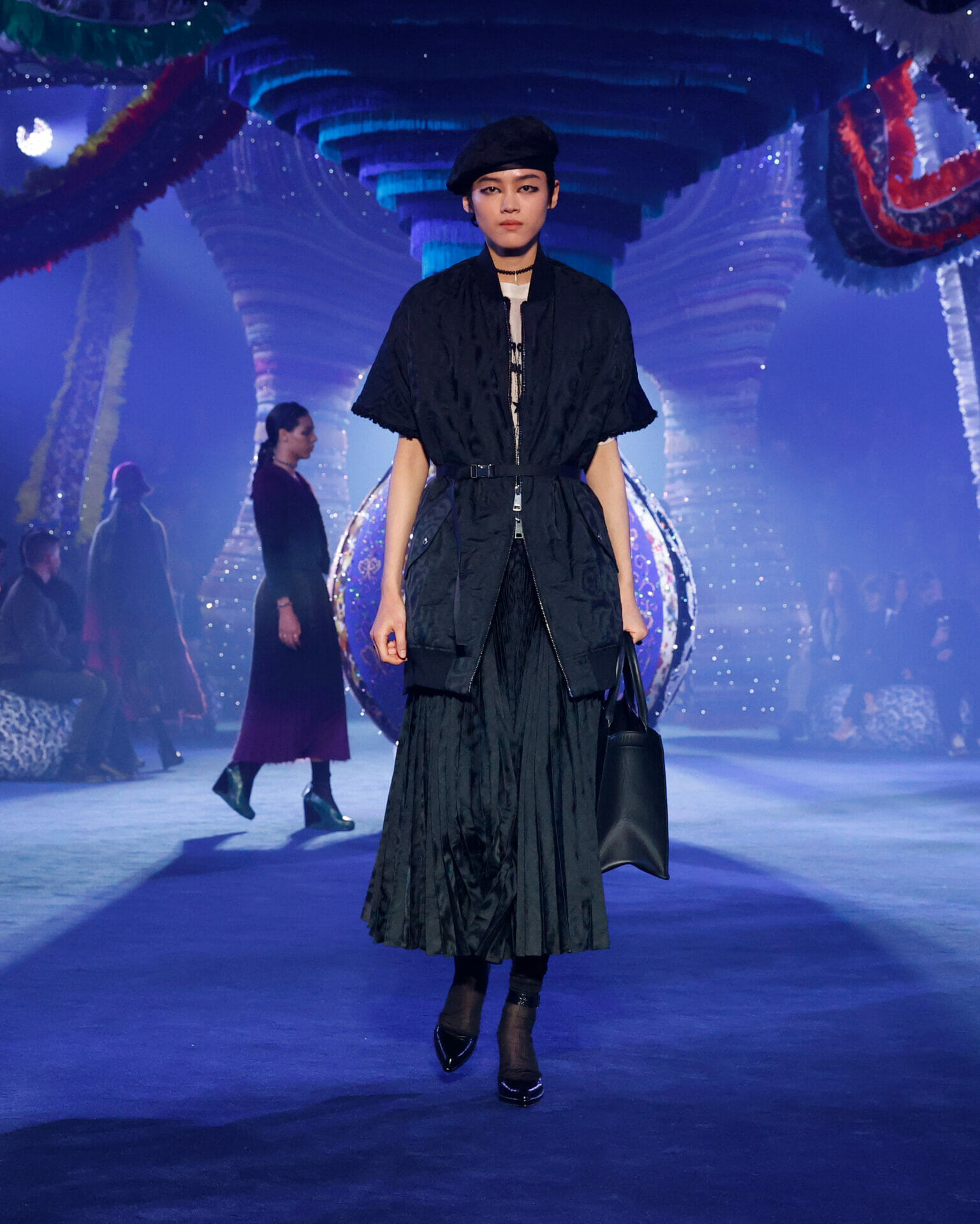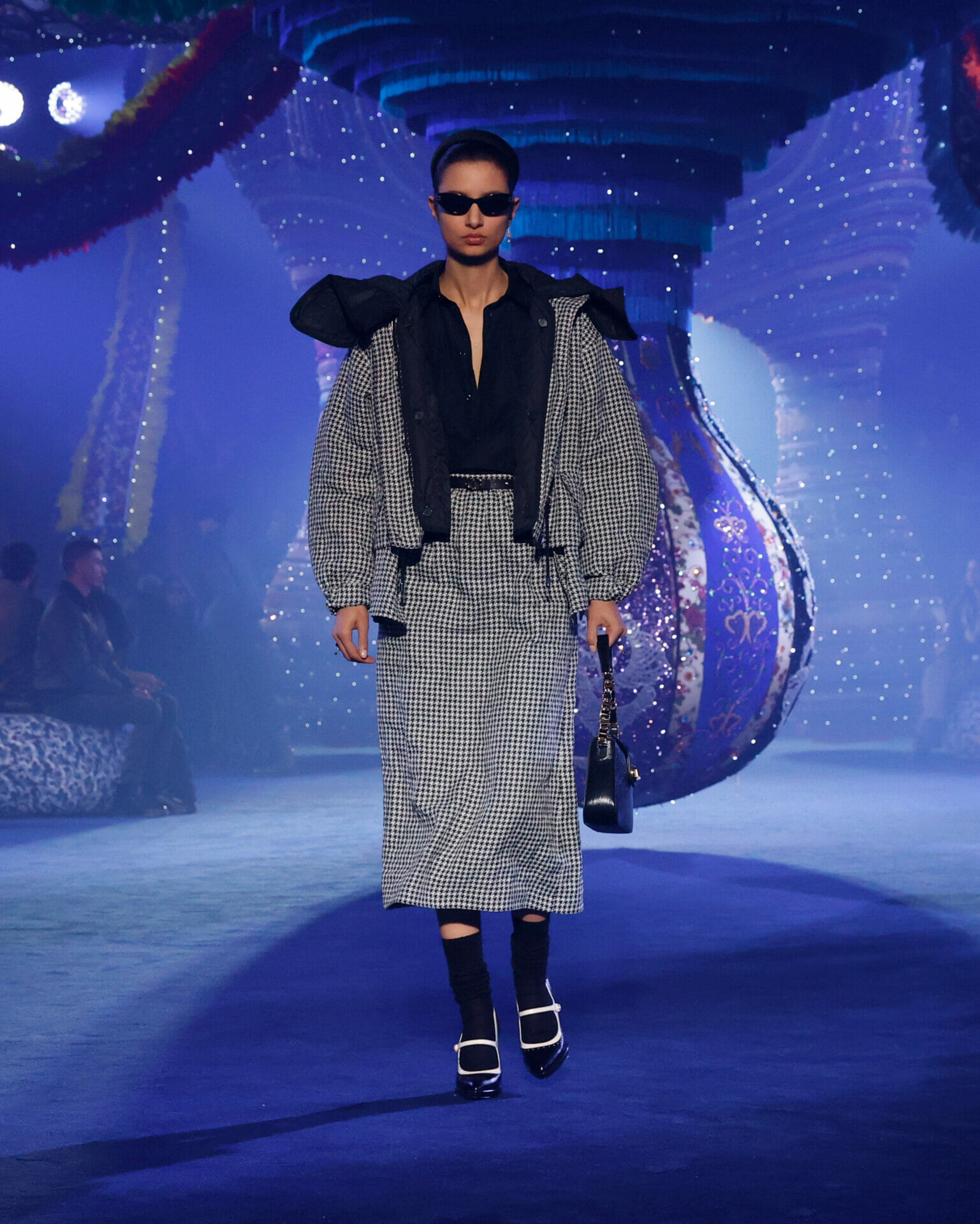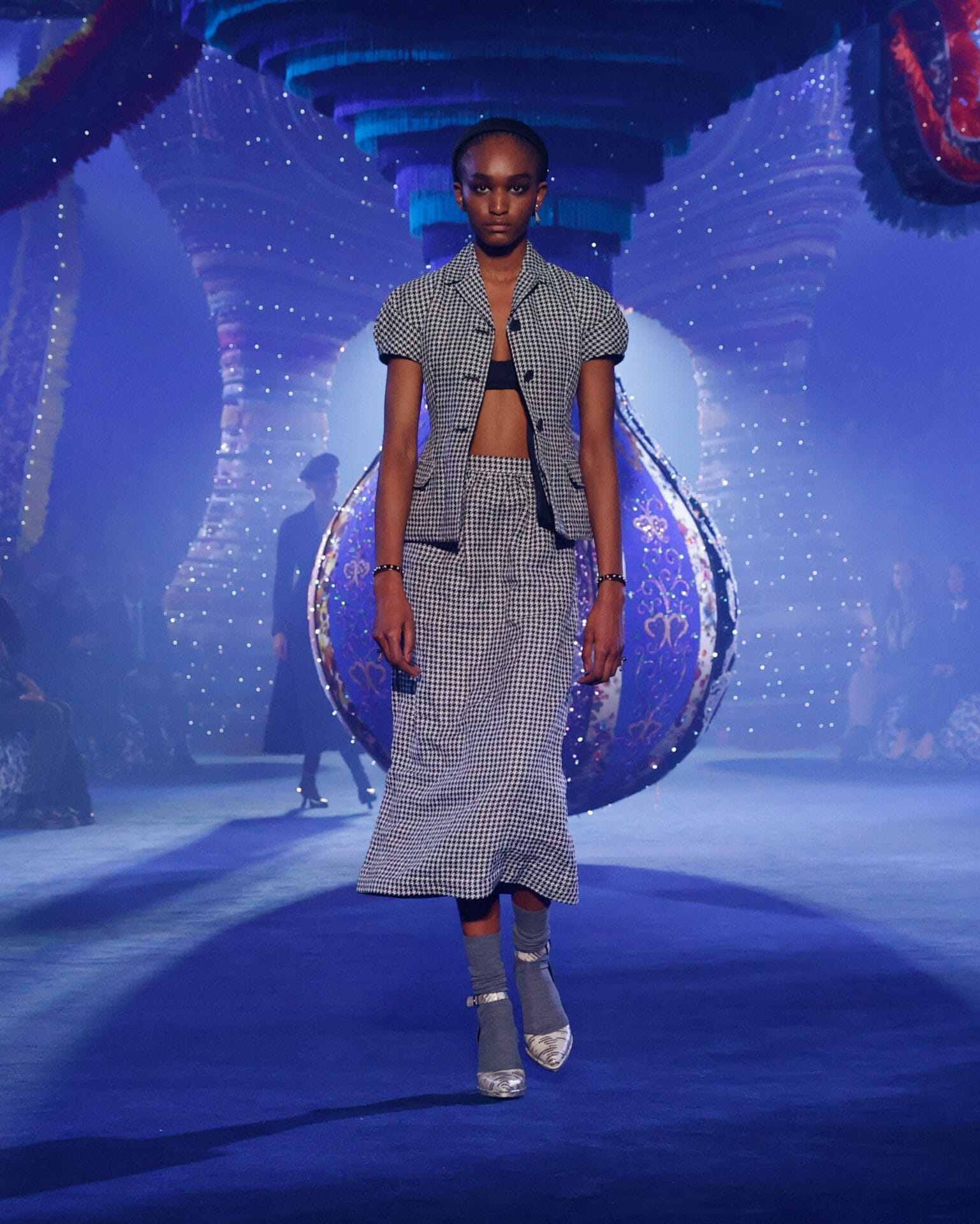 Olivier Rousteing on bringing back the true French style 101.
It's an homage, an inspiration, a show for appreciation to and from the legacy of Pierre Balmain and his 780year old house and history. Historical house clues from lavish Suede, oversized silver lapels, grandiose bow ties, textured corsets, statement hats and polka-dot prints are all brought back modernized to reflect the house's transformational journey.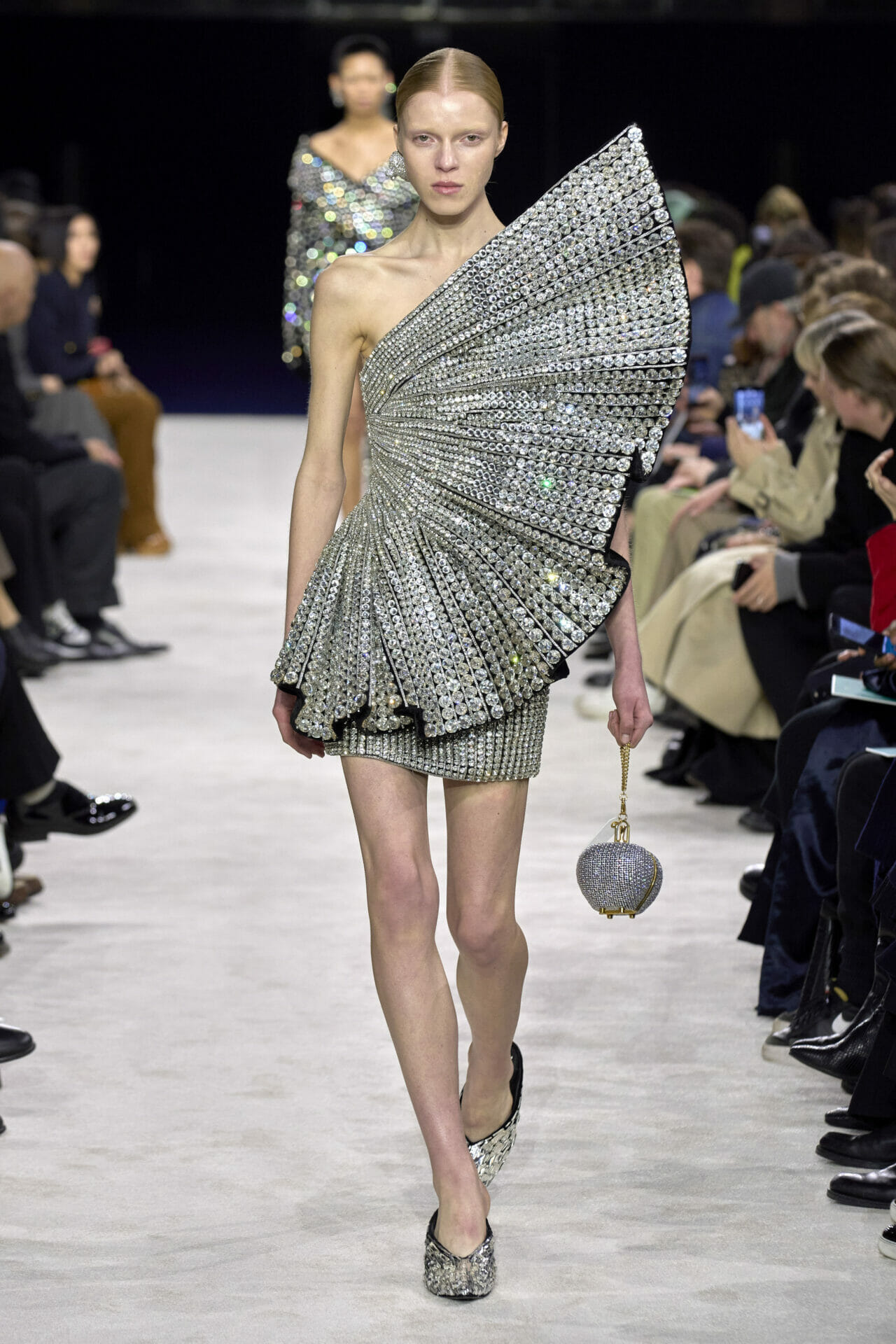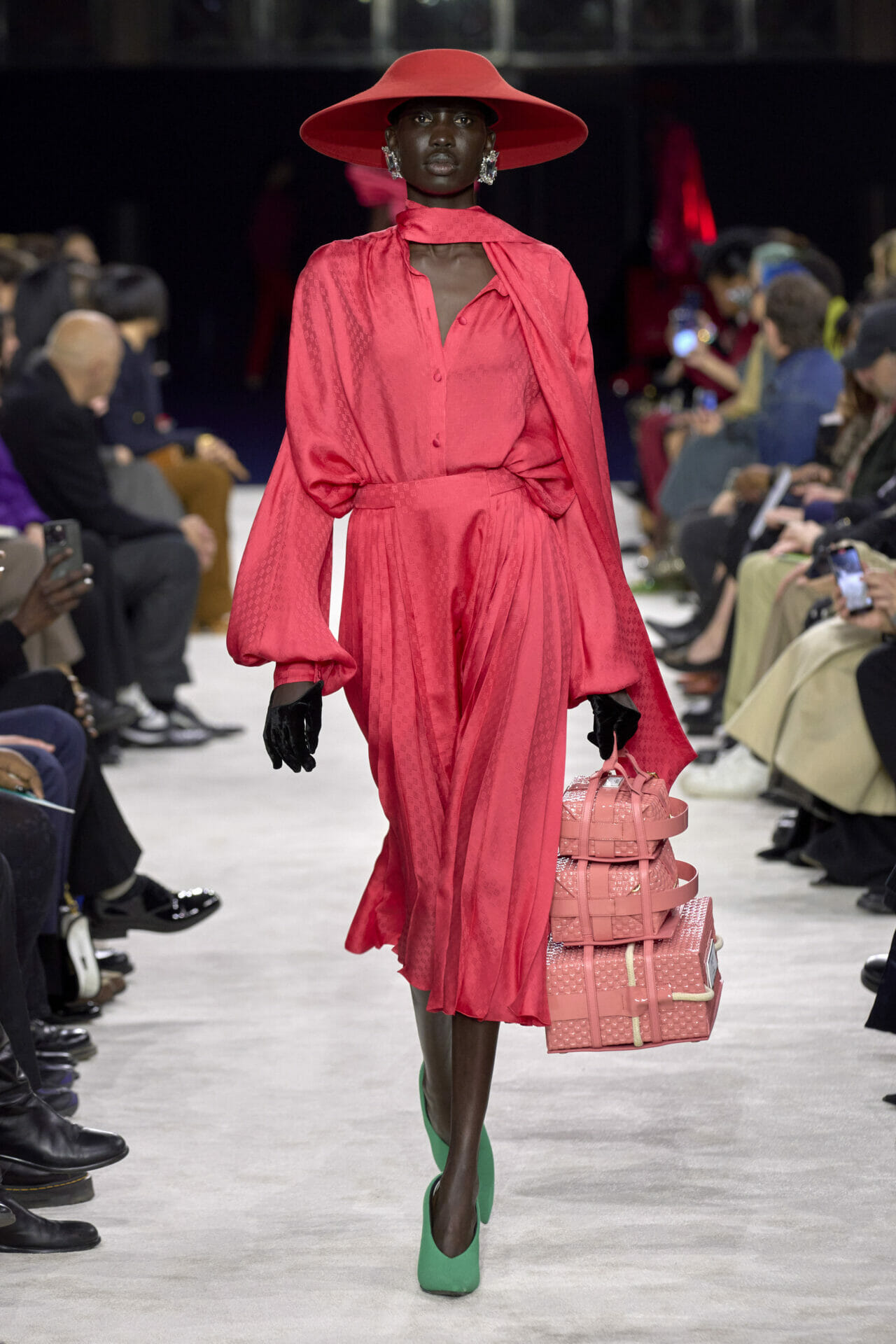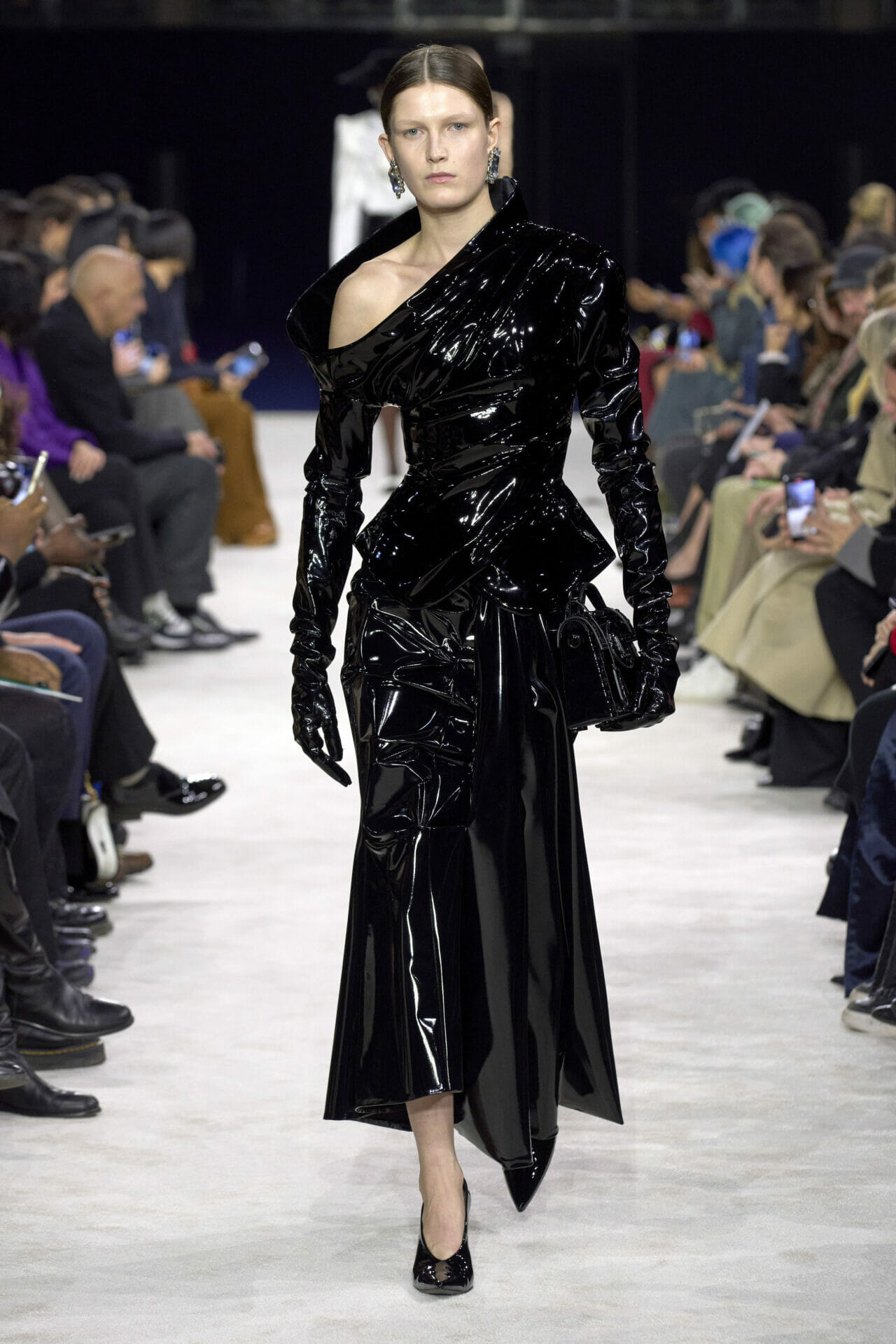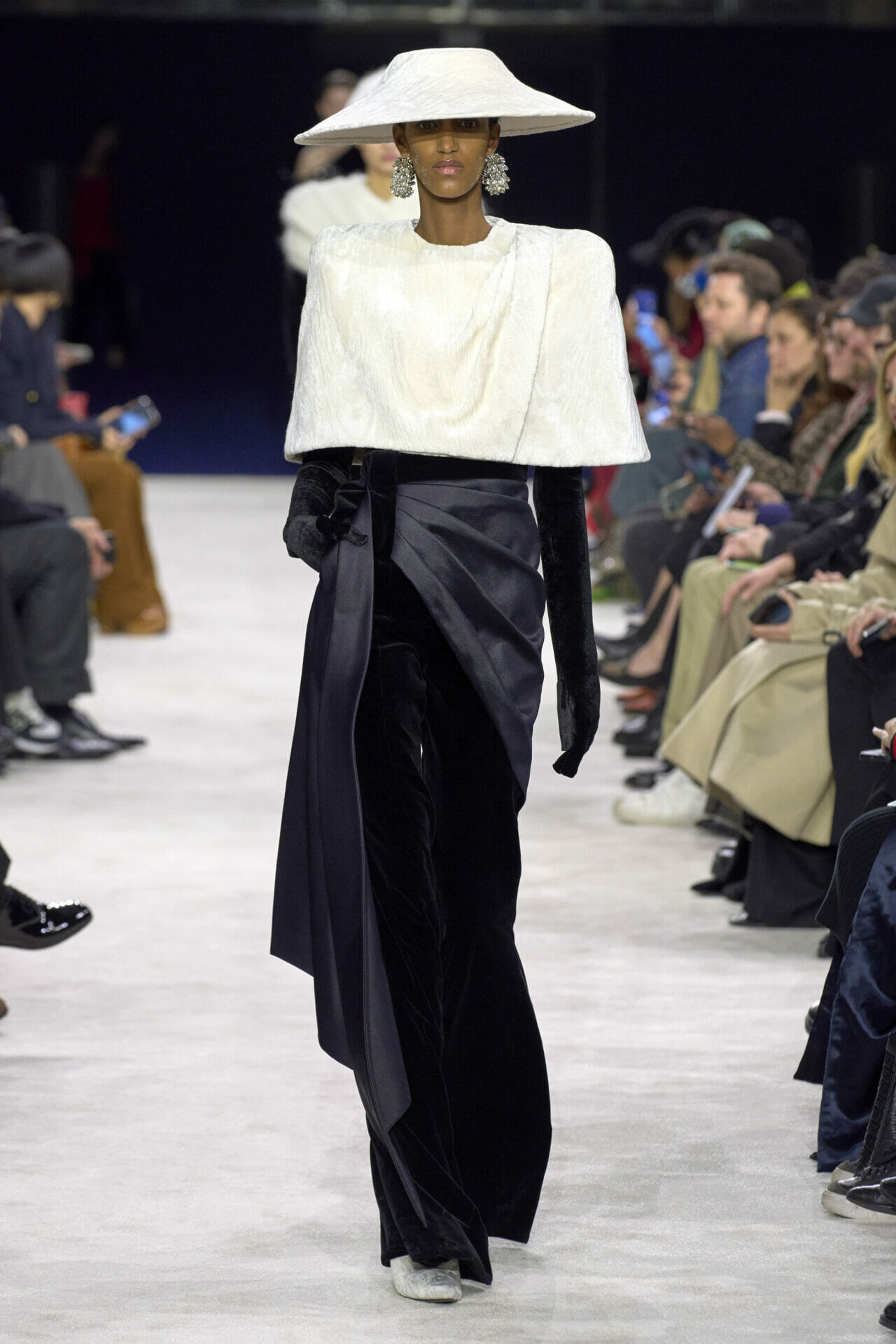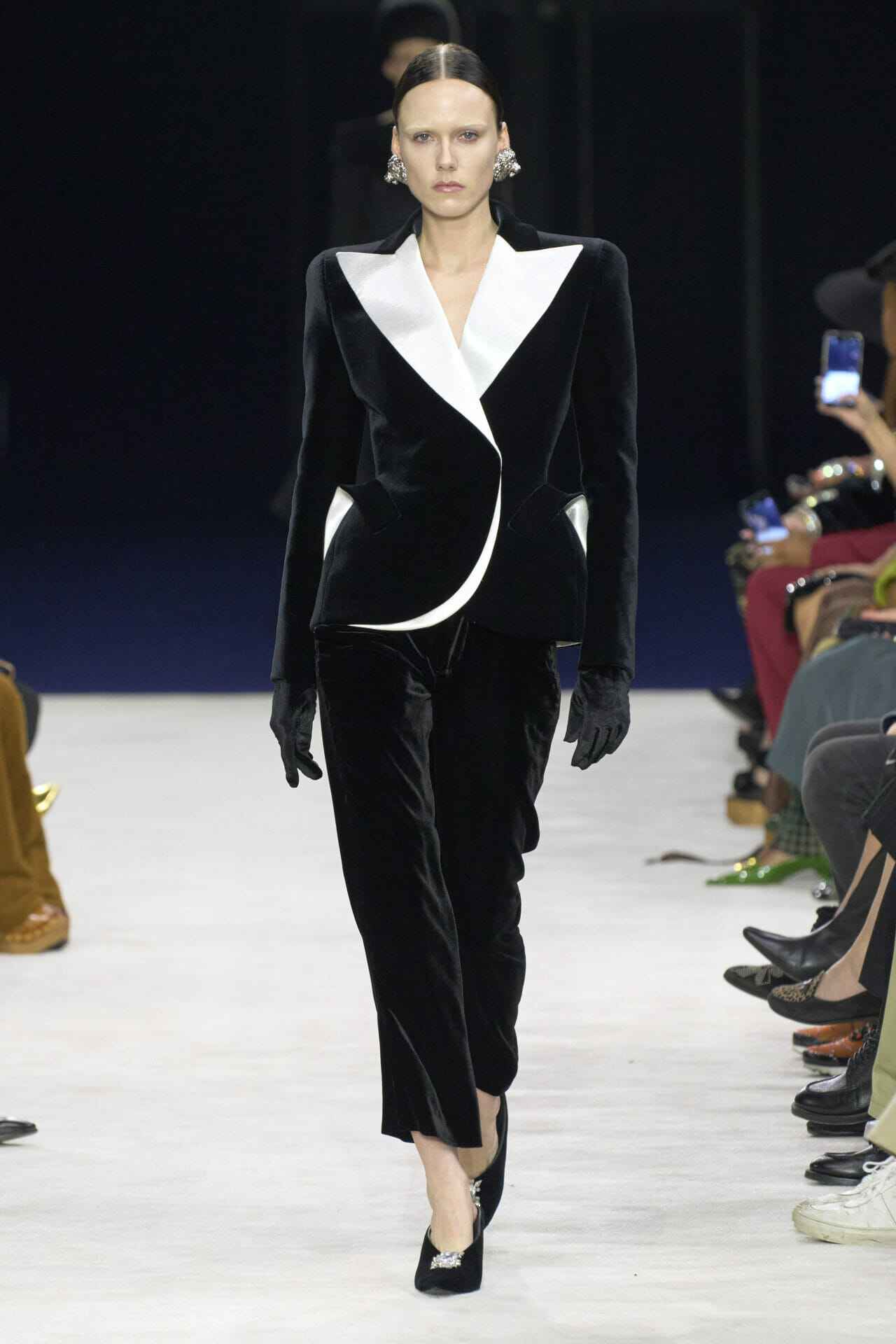 Matthieu Williams mirrors the elegance in the dressing culture of the arts-driven community of women.
Confidence, comfort and empowerment, it's a generational sophistication through reconsidered classical compositions for Givenchy FW23. A balance between the new and old silhouettes, constructions and styling informed by the past but adapted for the present through magnified volumes, tailoring cuts, strong shoulders with a softly nipped in waist. Black coats developed in the haute couture atelier are crafted in Satin, tricotine, cashmere or mohair and suit jackets structured in the same silhouette observing a contemporary evocation of a mini dress.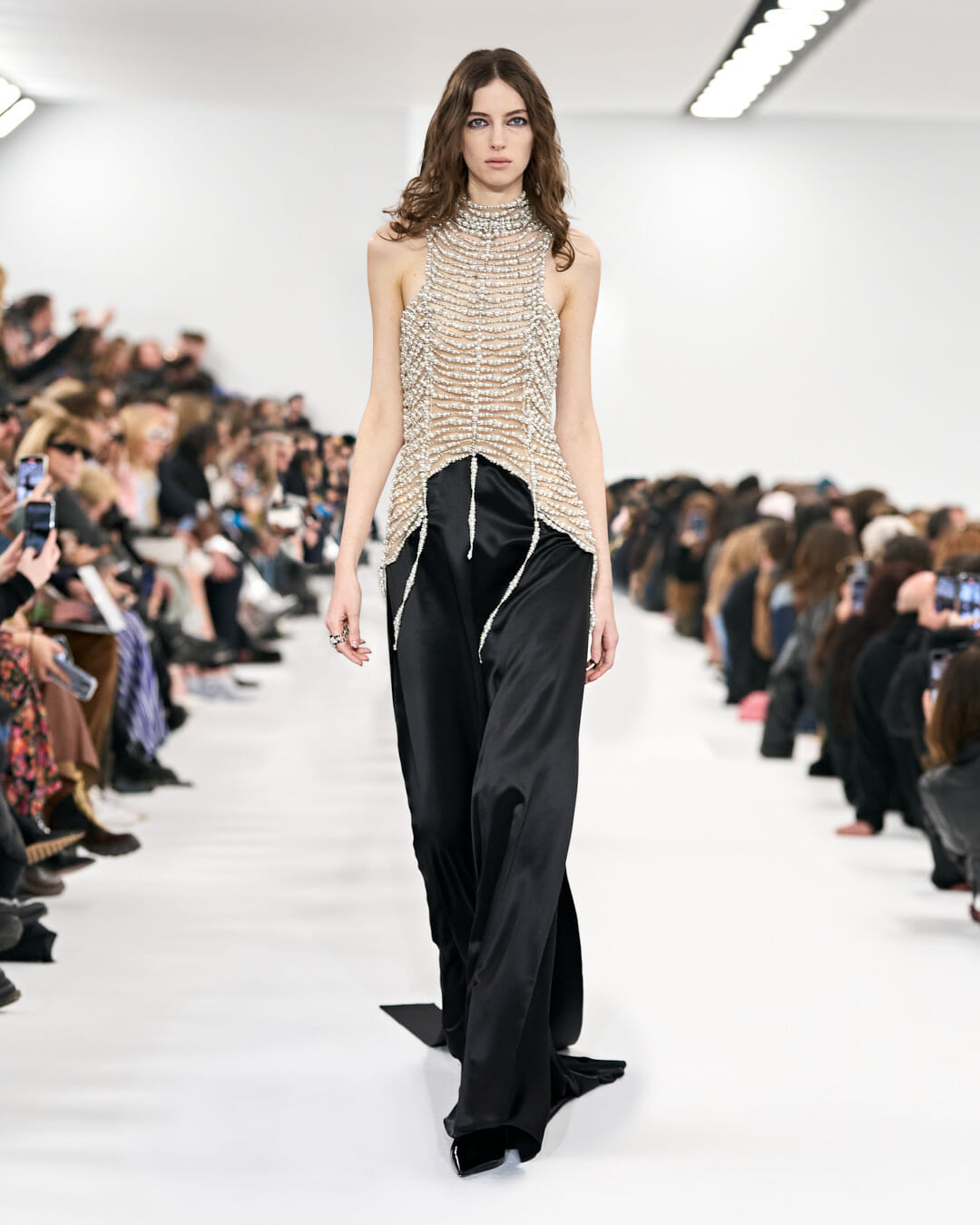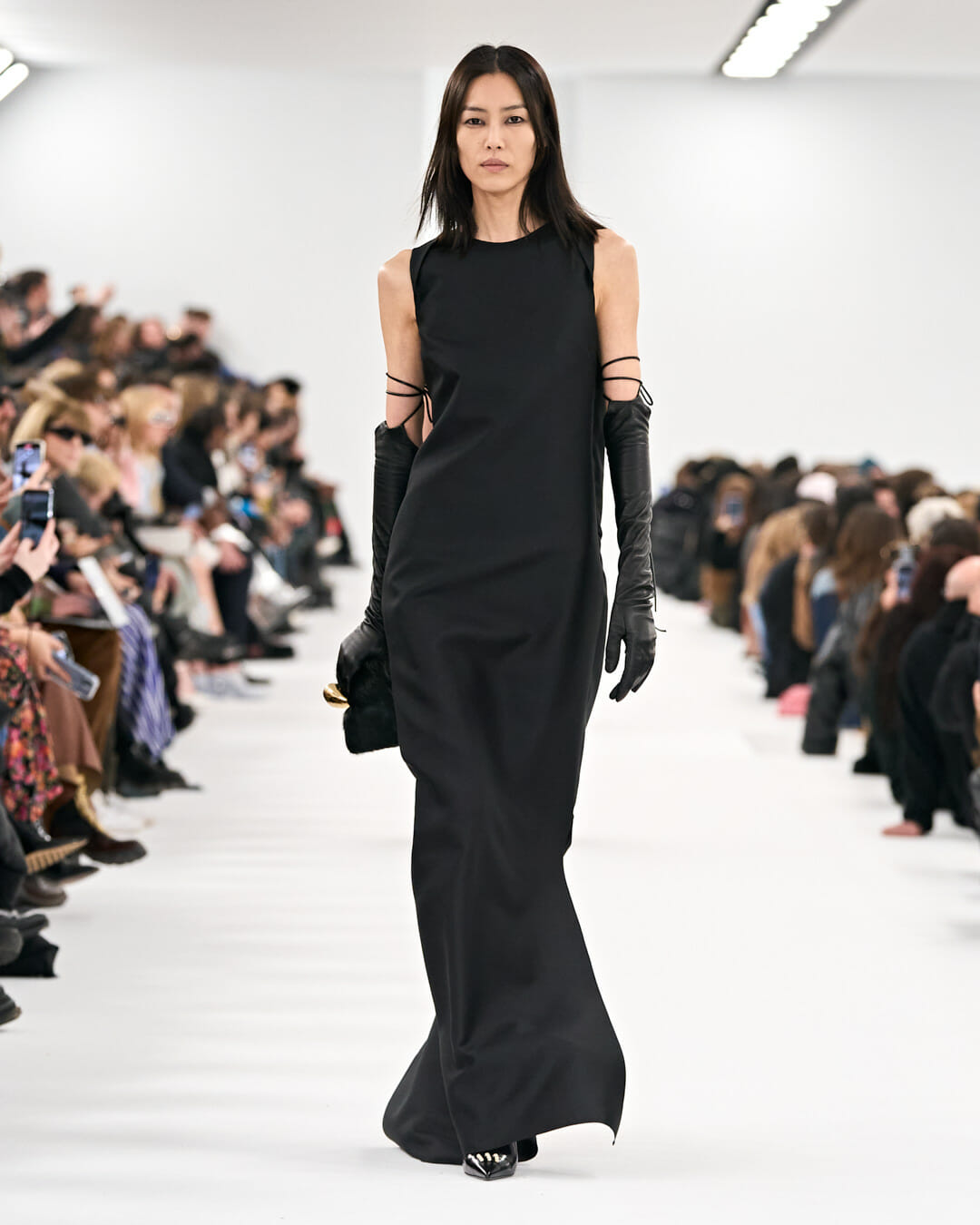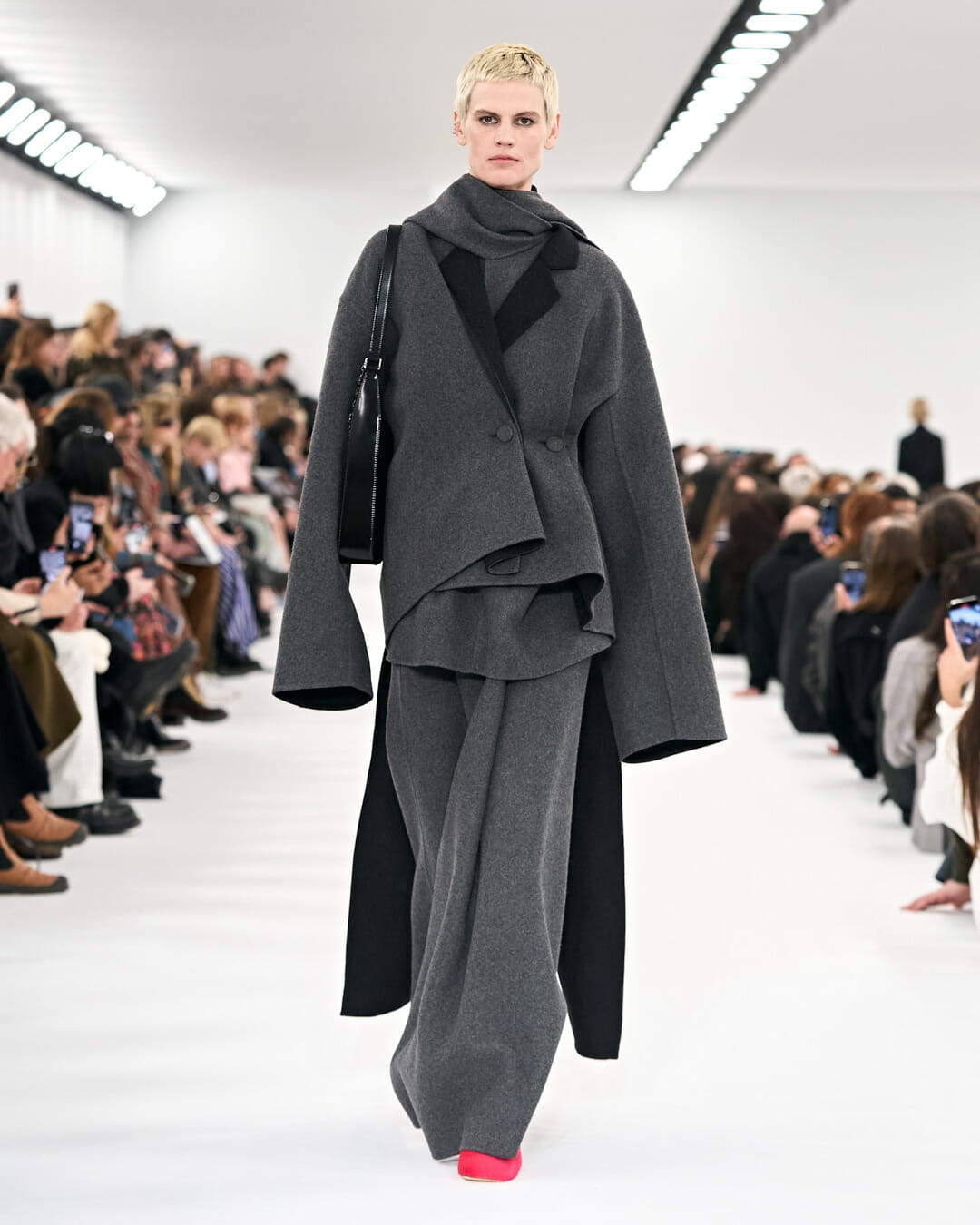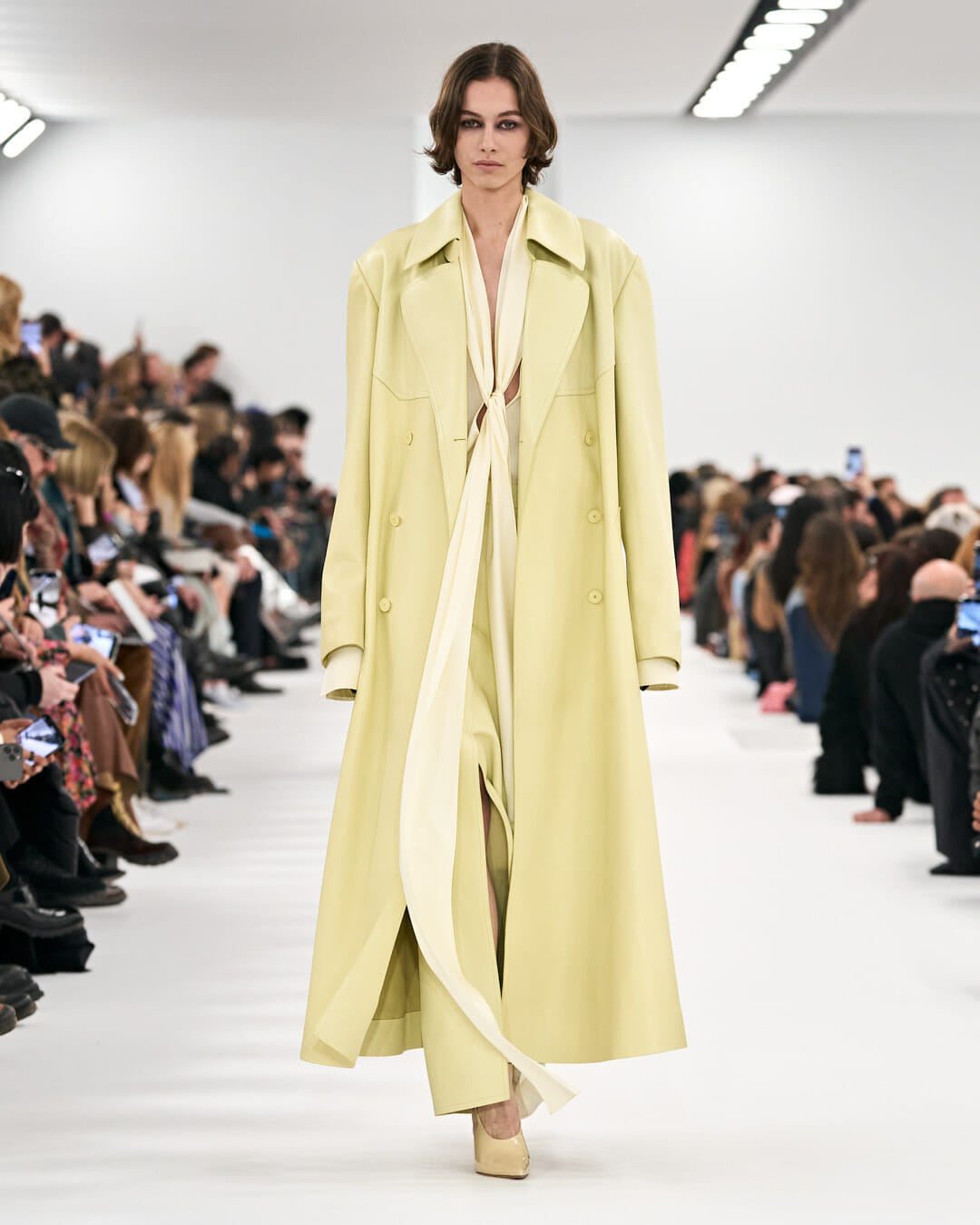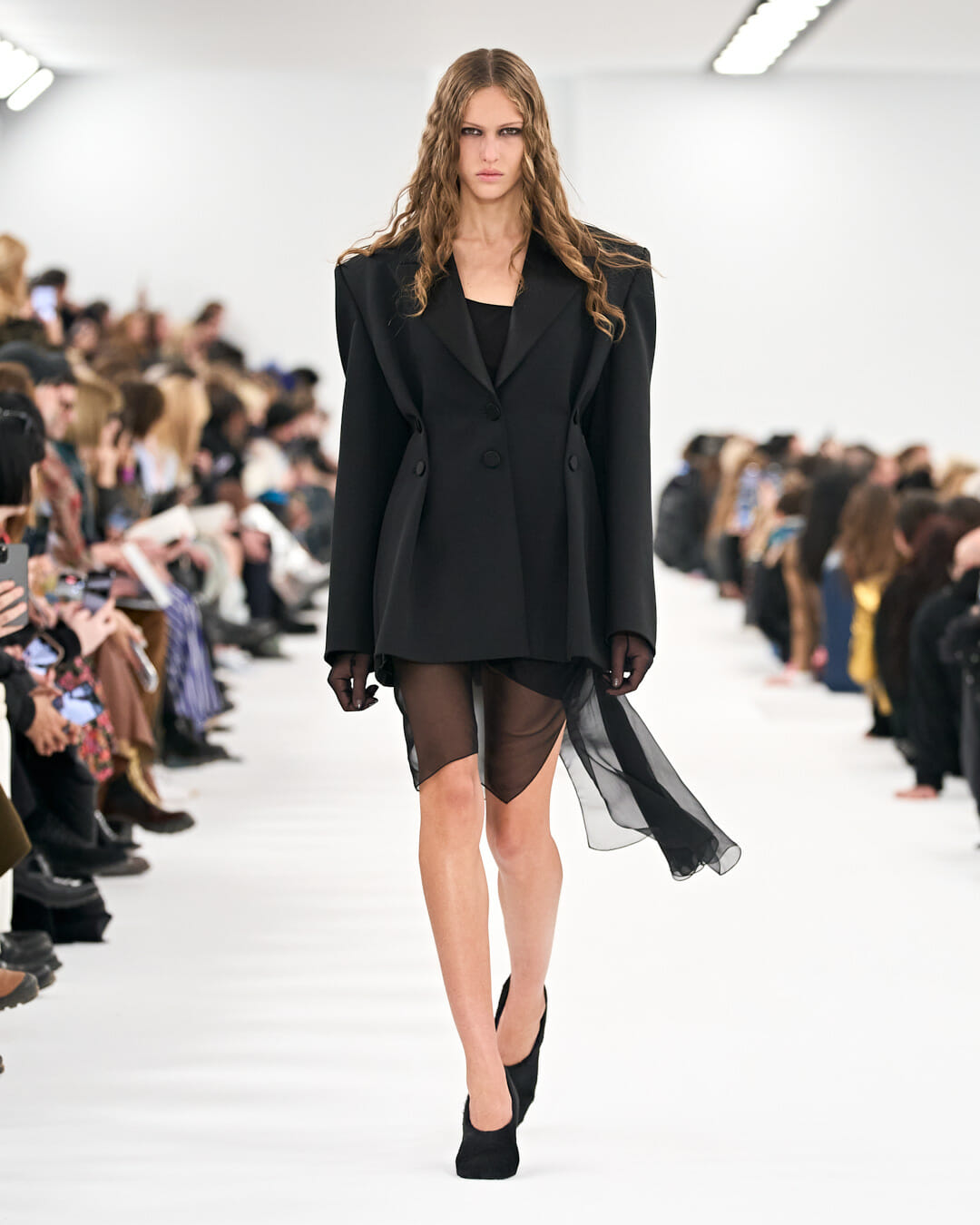 ALSO READ: VALENTINO EXTENDS ITS REPERTOIRE TO THE METAVERSE.