A three part series of shirts as part of Prada's tenth installement of their Timecapsule NFT collection has just been dropped yesterday. The March shirt is produced with the optical interference technique, using mechanical devices of Enzo Ragazzini's own invention, which he implied on a design he made in 1969 for his exhibition at the Institute of Contemporary Arts in London which was then digitized in 2017.
The famous Prada enameled triangle logo features the word 'March' transferred on the back of the shirt and each one comes with its own gifted NFT which also serves as invitation to join Prada's exclusive Crypted NFT community. The maison is continuing to expand their Web3 community to those who purchased a Prada Timecapsule launched back in 2022 by allowing them to claim their own Timecapsule NFT, in sync with their existing physical product.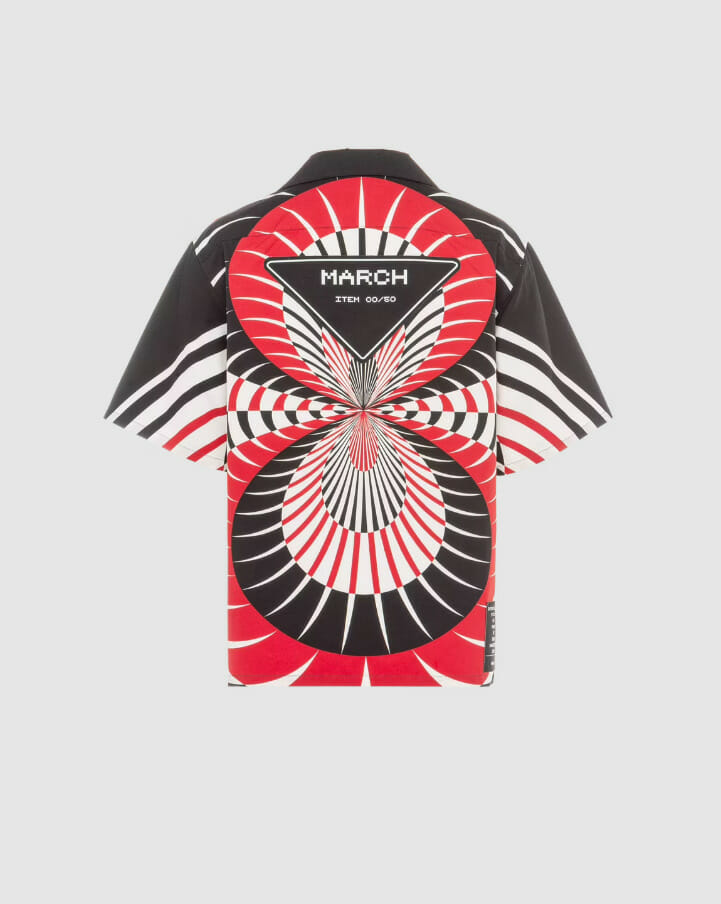 ALSO READ: VALENTINO EXTENDS ITS REPERTOIRE TO THE METAVERSE.