Milan may have always been noted as the most glamorous fashion weeks among the 'Big Four' (for example, J-Lo's jungle dress at the Versace show last season), but this time round designers are breaking convention. For one, Gucci invites came via WhatsApp from Alessandro Michele himself, along with voice notes and a few personal photos of him en route to the show. And what else? Well you'll just have to read ahead, won't you.
GUCCI'S SIXTIES SOCIALIATE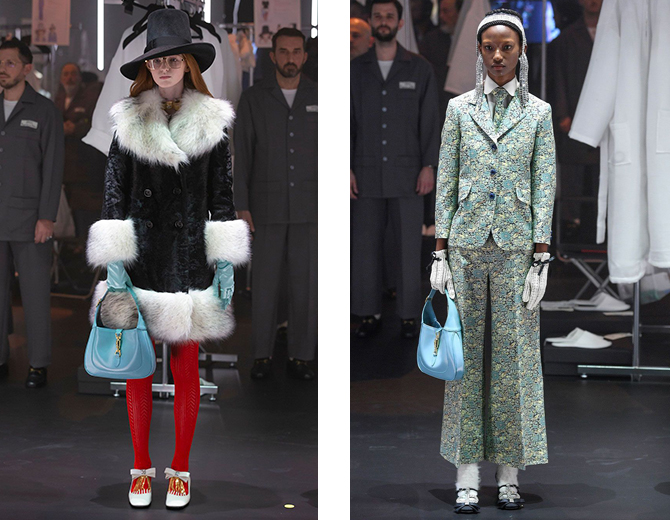 Gucci's theatrical AW20 show, entitled 'An Unrepeatable Ritual' — which took the audience behind the scenes — presented a modern spin on ladylike sixties dressing. Think Almost Famous' Penny Lane coats styled with thick red tights (and the iconic 'Jackie' bag – made famous by the former first lady), retro suiting, colourful baby doll dresses, clunky shoes and a mash-up of texture. But the key theme for Gucci was transparency, as the audience got full backstage access — witnessing everything from pre-show beauty to outfit changes. The question on everyone's lips was, is this real BTS, or staged?
MAX MARA'S MODERN ARMOUR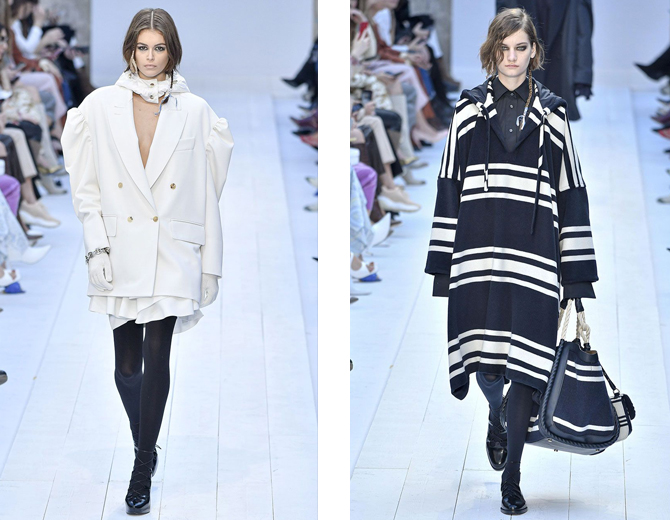 Looking to smarten up your winter closet? Look no further — from don't-mess-with-me power shouldered jackets, pinstripe suiting, and utility-wear, Max Mara offered a plethora of modern classics. Power dressing and the art of uniform was at the heart of this collection, reinforcing the message that the Max Mara woman's dreams "cast her as the captain of her own ship."
ALBERTA FERRETTI'S LOVE LETTER TO THE L-WORD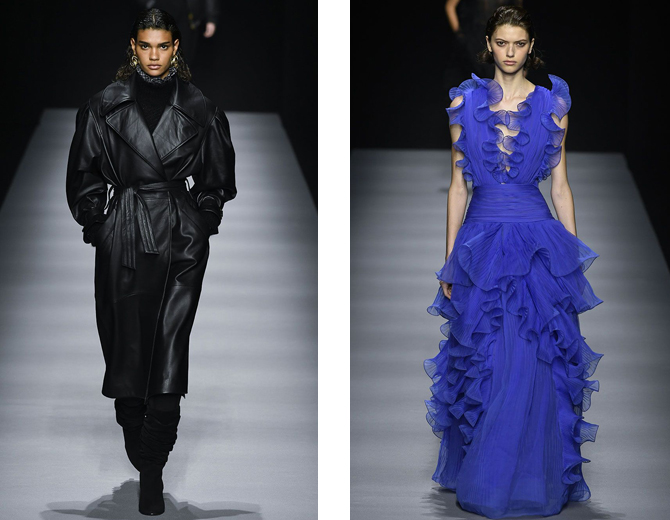 A consistent trend this season, leather played a particular focus at Alberta Ferretti, with head-to-toe leather looks that played with proportions; juxtaposed with a sea of frothy, romantic gowns. In terms of silhouette, the message was 'acceptable in the 80s', with an offering of buttery soft bombers and tapered trousers in charcoal, black and maroon, with accents of lilac and red. Special mention to the slicked back hair and chunky gold jewellery too, which had us yearning for a Sade beauty overhaul there and then.
PRADA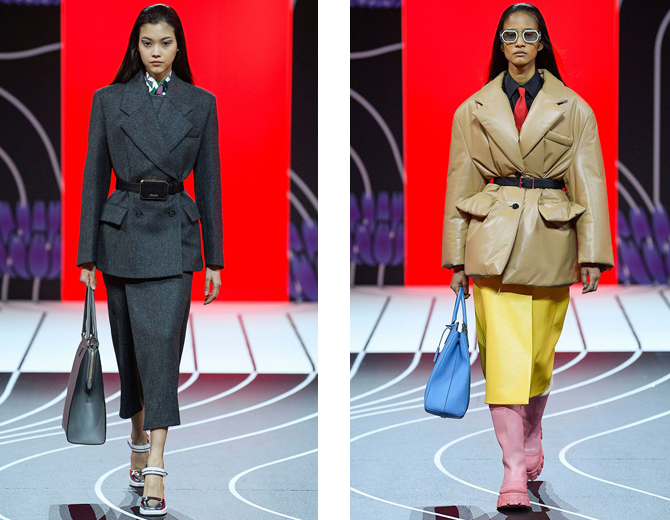 Is streetwear officially dead? Because Prada's new collection serves sartorial style so good you'll never want to touch a hoodie again. Well, maybe not. But still, a shirt and tie paired with coloured tights and Mary Jane heels is what you'll want to shop next winter. Think Annie Hall, think Marlene Dietrich, think Julia Roberts at the 1990 Globes! Seriously speaking though, the sporty nylon bags may still have a presence, but there's a distinct shift from athleisure towards tailoring with puffed patent blazer in muted tones and structured tweed with a touch of naked (ish) dressing by way of opaque organza silk. And where's the fun? In the disco details that come in the form sequin fringing.
First published on Buro247.com.
Now, take a look at our 10 key takeaways from LFW A/W'20.