It is said that Camelias first caught Gabrielle Chanel's attention as a teenager when she saw a stage act of Alexandre Dumas The Lady of the Camelias, with Sarah Bernhardt playing the leading role of Marguerite Gautier. Years later, she received a bouquet from her lover Arthur 'Boy' to rekindle her love for the bloom. Later in 1913, Chanel was spotted adorning herself with silk versions of the flower and soon enough the motif started being seen everywhere.
This season, Camelias make it not only to the collection but also center stage, as a backdrop for the show. it traverses the FW23 pieces in little joyfu touches, blooming over pockets, jackets, buttons and in the suspended romanticism of the prints. 'The energy of the merry-go-round of wooden houses that provides the setting for Inez & Vinoodh's film, with actress Nana Komatsu as the heroine, gave me the idea for the Bermuda short suits and the asymmetries.'
With a palette that's as precise as it is profound, black, white and shades of pink make it to the collection composed of asymmetrical coats, slits in dresses, Bermuda short suits, flounces, revealing backs, beads and sequins and so much more.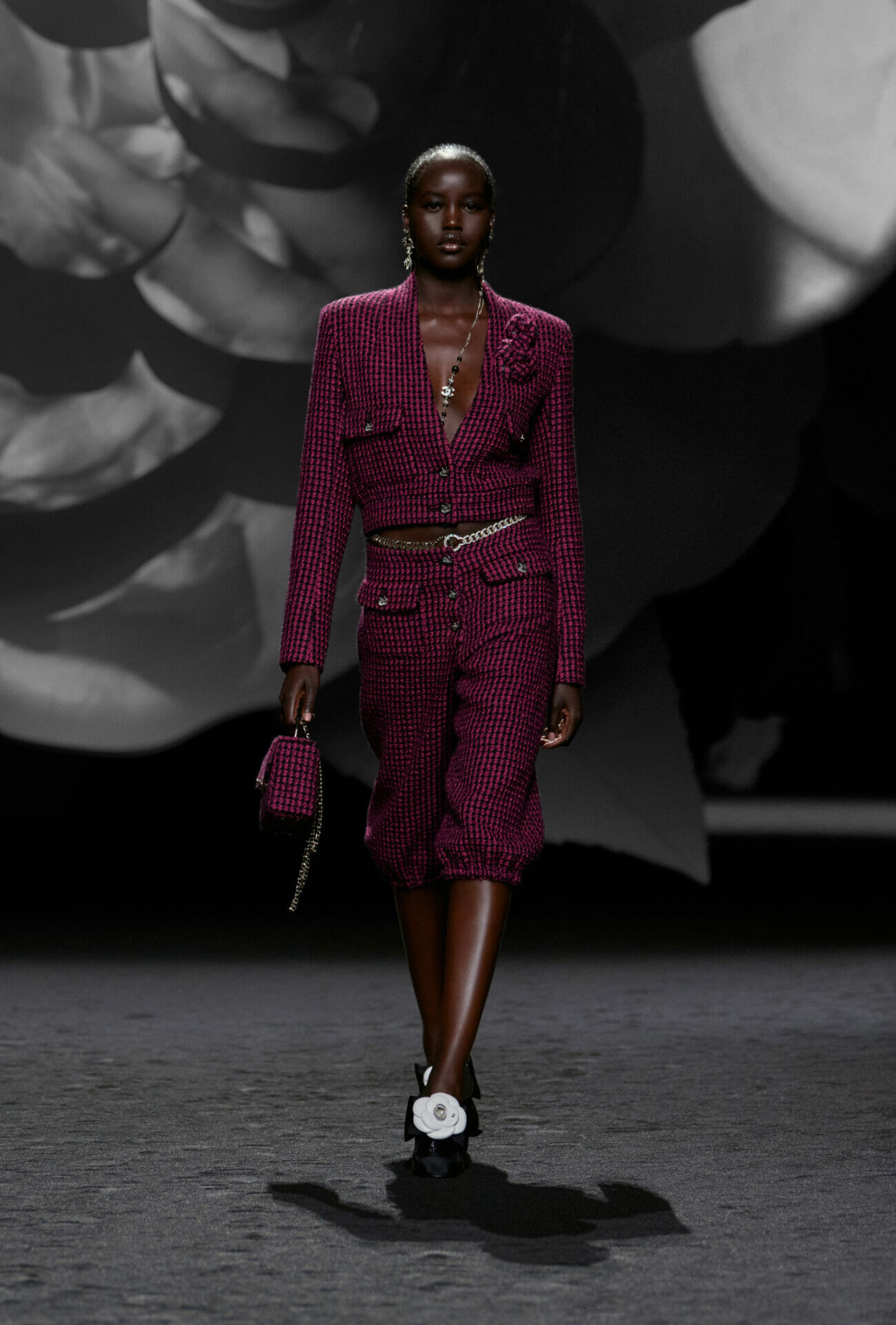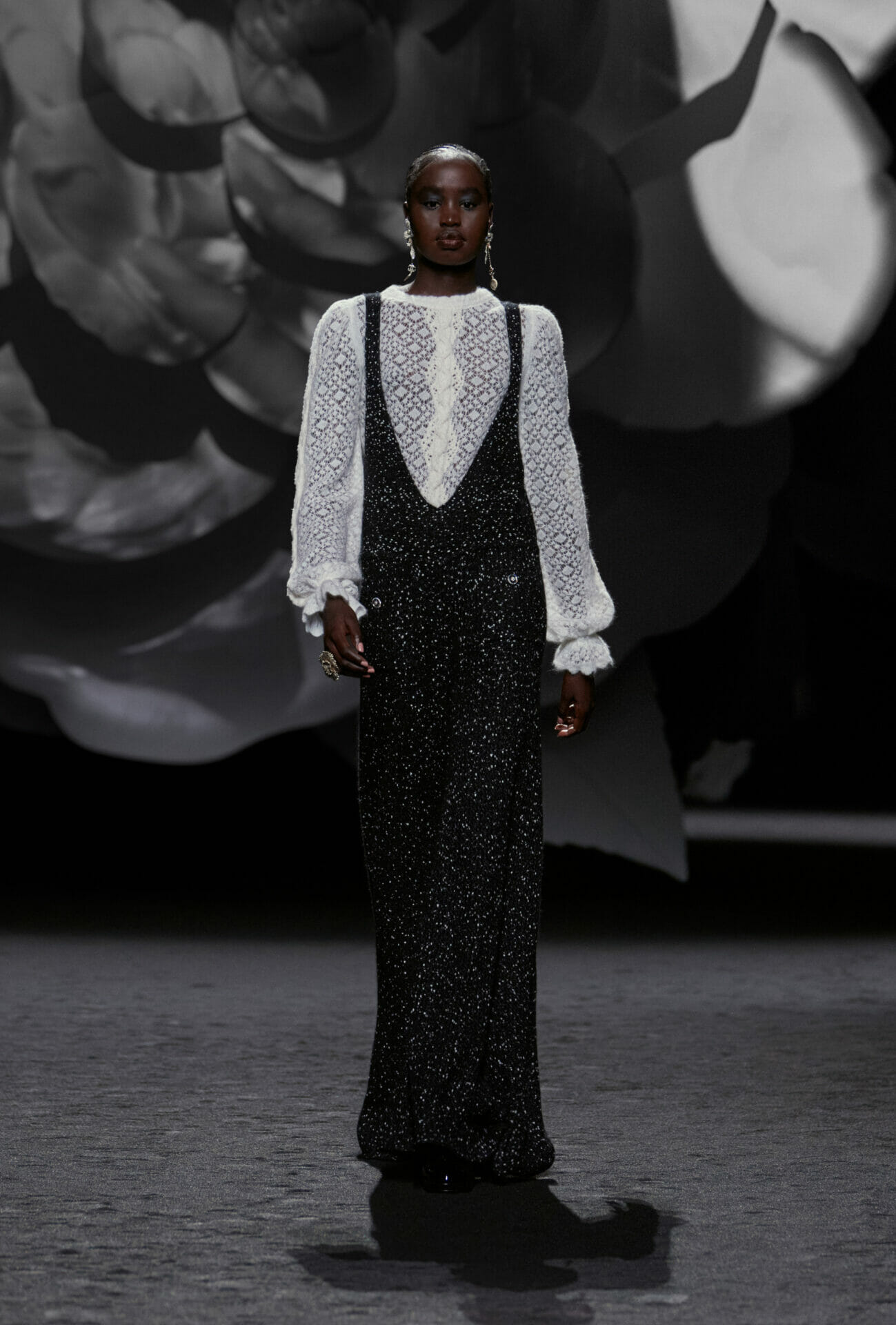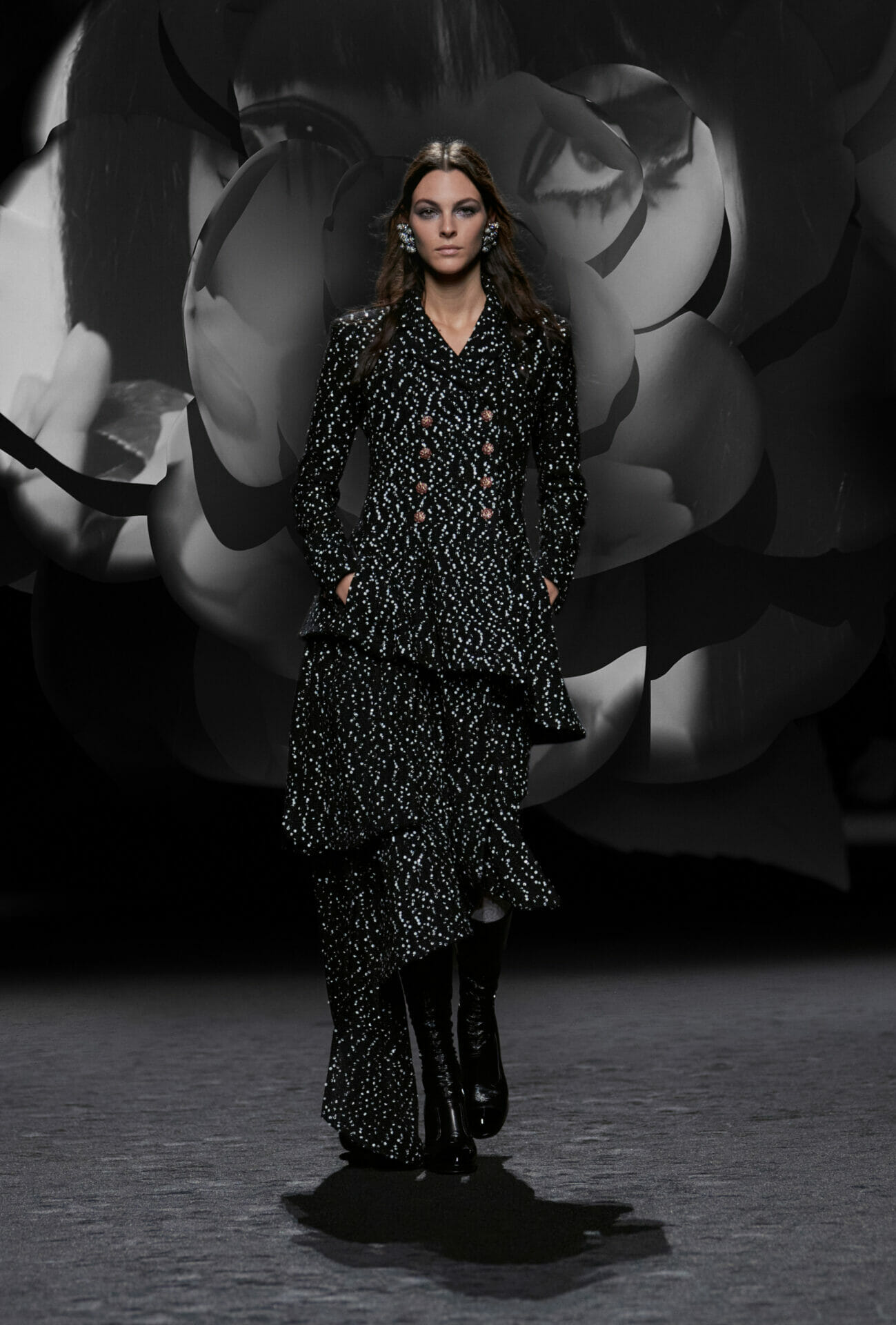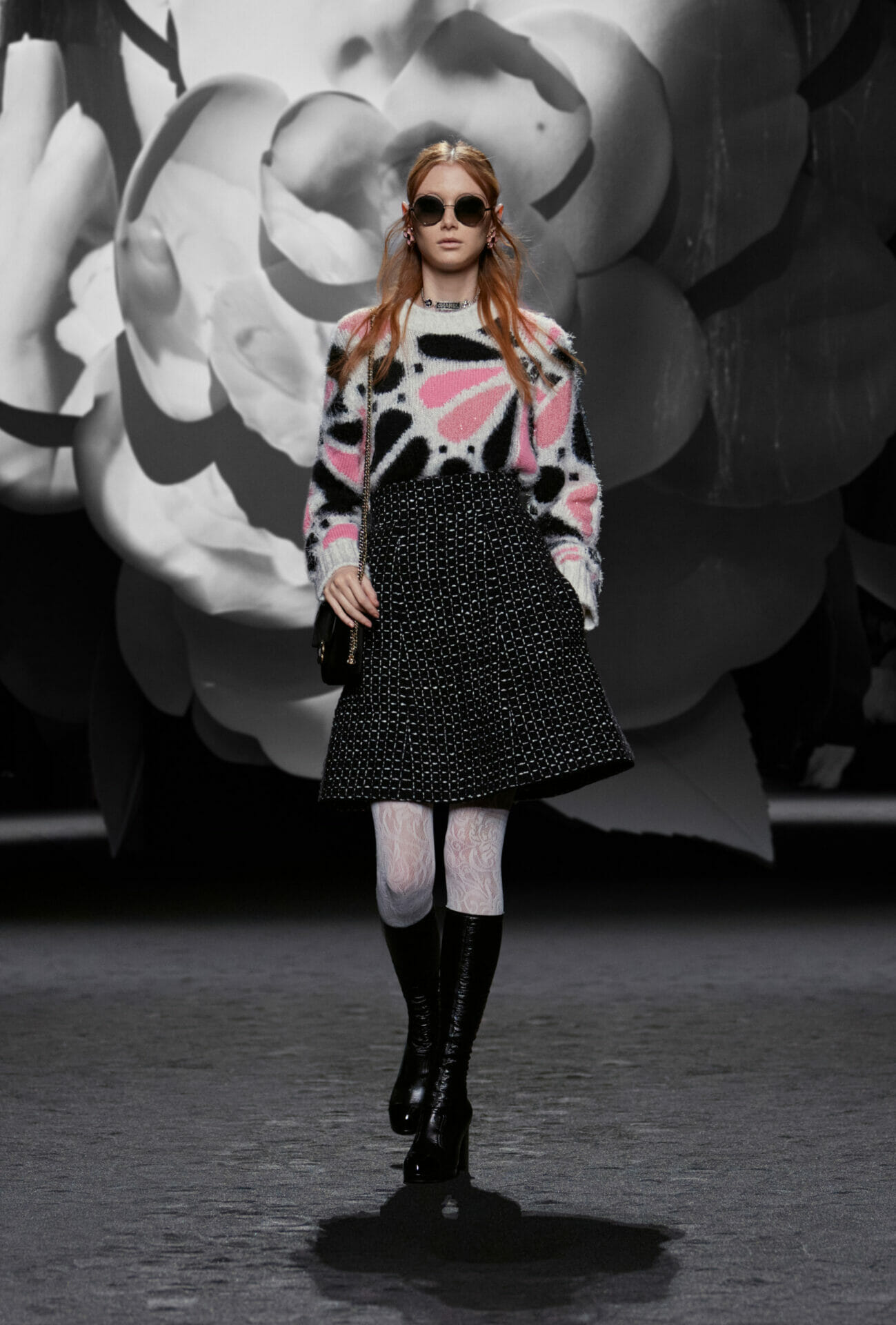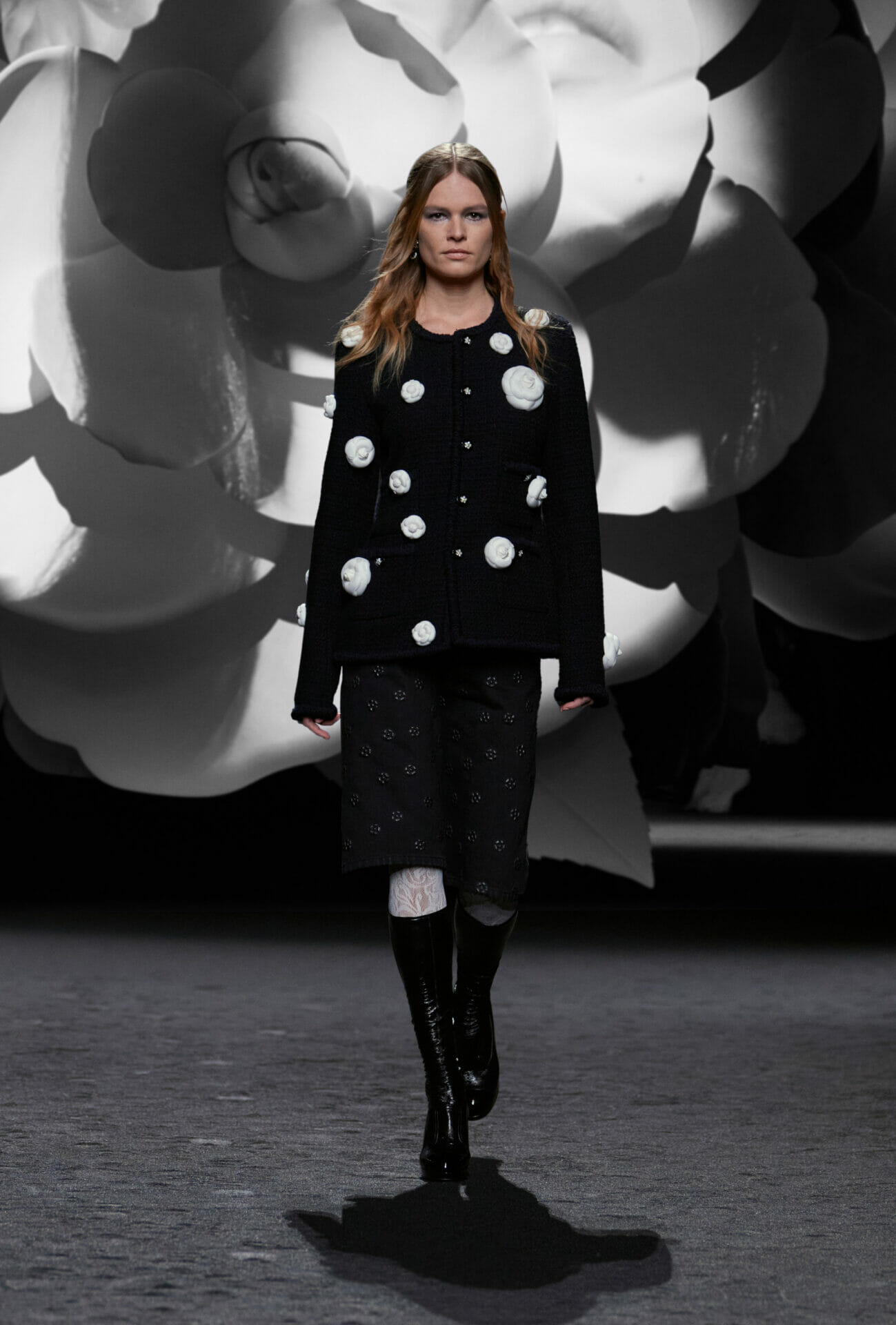 ALSO READ: FROM PARIS WITH LOVE: HERE'S WHAT YOU MISSED FROM THE FW23 RUNWAYS TILL NOW.