On the final day of Paris Fashion Week, Virginie Viard took us back to the '80s. "I used to love the sound of flashbulbs going off at the shows in the '80s," the designer recalled in the brand show notes. "I wanted to recapture that emotion."

So, this season, we were all welcomed to witness that powerful energy and joy that referenced that era through its clothes, setup and accessories.

Located at Les Invalides (the Grand Palais, where several of Chanel's spectacular shows took place, is currently under renovation), models paraded down a runway that was surrounded by photographers – evoking the heightened emotion and magic of fashion shows in the 1980s.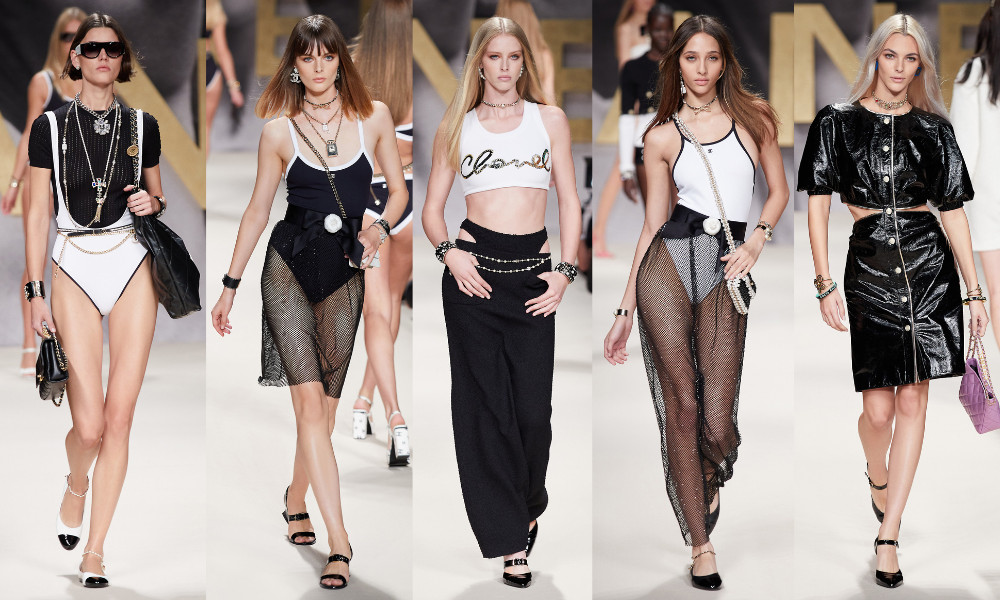 "Because fashion is about clothes, models and photographers," explains Virginie Viard in the show notes. "Karl Lagerfeld used to photograph the CHANEL campaigns himself. Today, I call upon photographers. I love the way that they see CHANEL. It supports and inspires me."

As photography has always been deeply rooted in CHANEL's DNA, Viard also opened the Chanel show paying tribute to the late Karl Lagerfeld. Model Vivienne Rohner strutted the runway wearing a scooped swimsuit over a fine knit top and two-tone anklet ballerinas, followed by a line-up of briefs, swimsuits and sports bras – honouring *that* moment when Lagerfeld made waves in the industry when he put Chanel-branded underwear as outerwear on the runway for Spring 1993.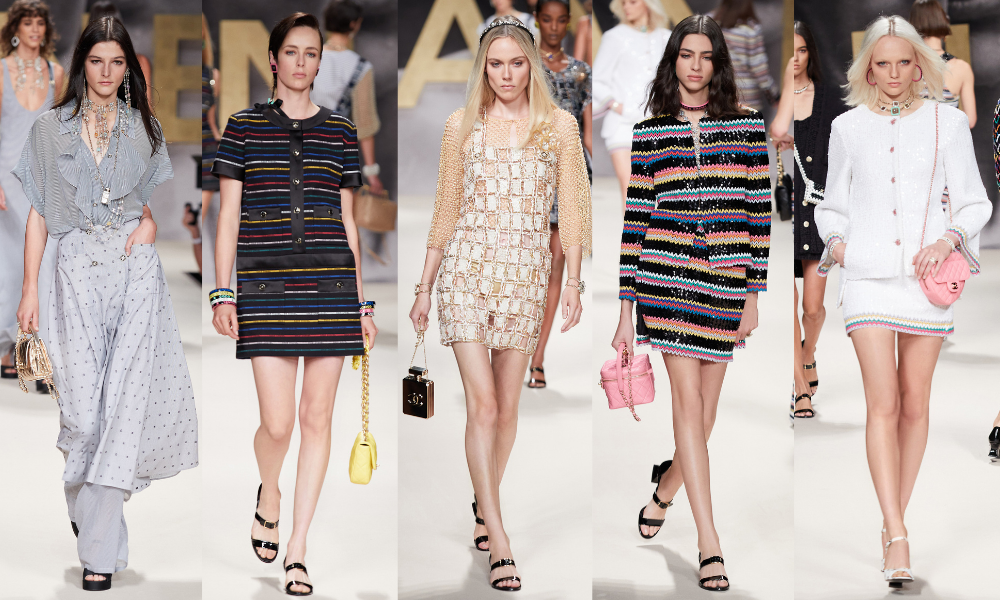 Viard also evoked a playful emotion that echoed throughout the collection, where she reimagined CHANEL's signature tweed in short pink dresses, jackets were embellished with multicoloured crochet, your usual denim turned into suits and we spotted fishnet skirts, too.

Certain looks also showcased CHANEL's seasonal attempt on prints including big colourful butterfly wings on black chiffon.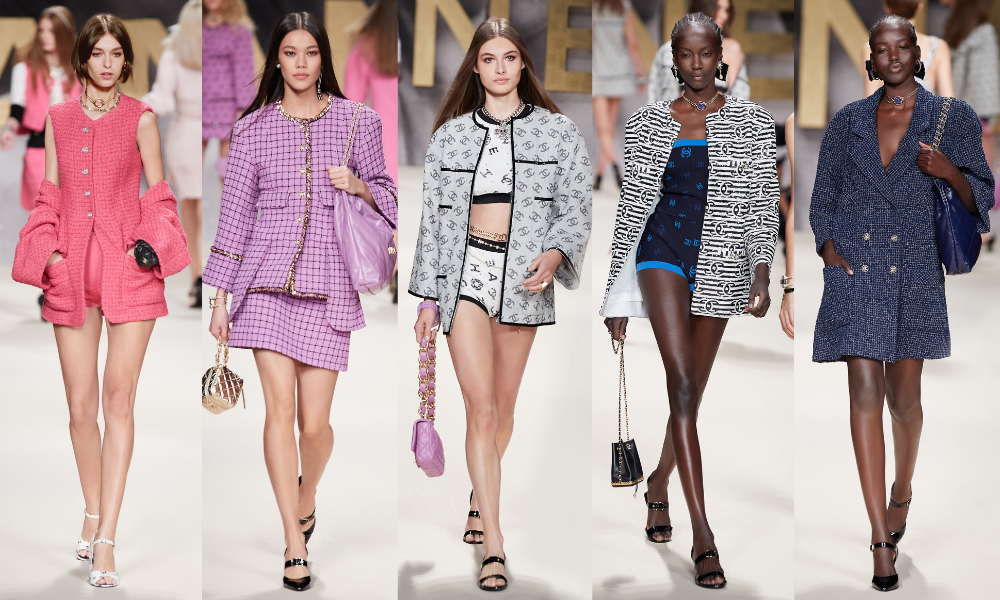 Accessories remained punchy as they solidified the '80s theme. From heart-shaped bags to neon acrylic costume jewellery, certain silhouettes were also complete with big shoppers and soft quilted bags embellished with a large chain.

On the footwear front, there were flared heels and the buckles of the Mary-Janes and sandals.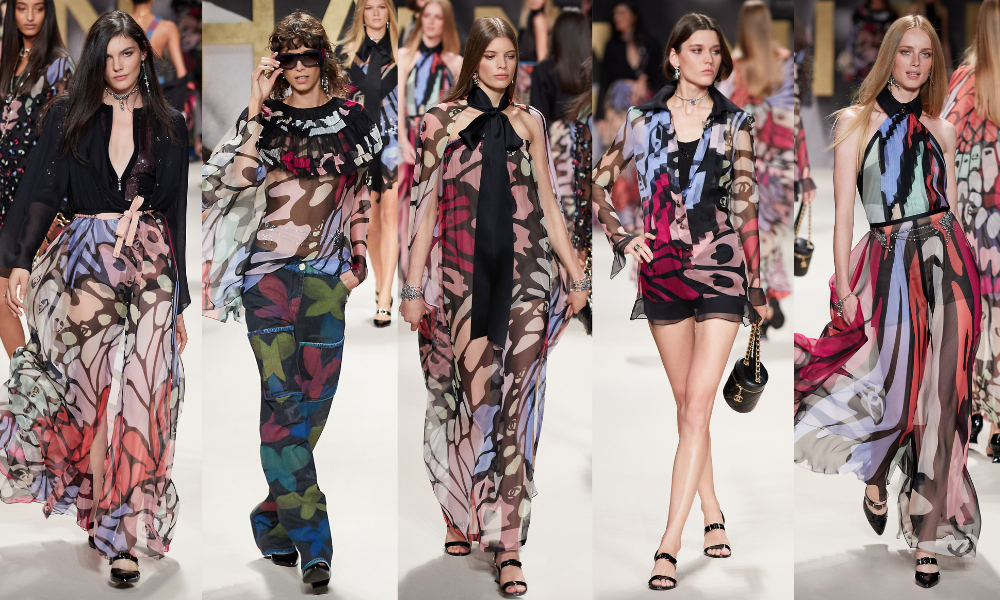 Now, discover some of the other shows from Paris Fashion Week.