Alberta Ferretti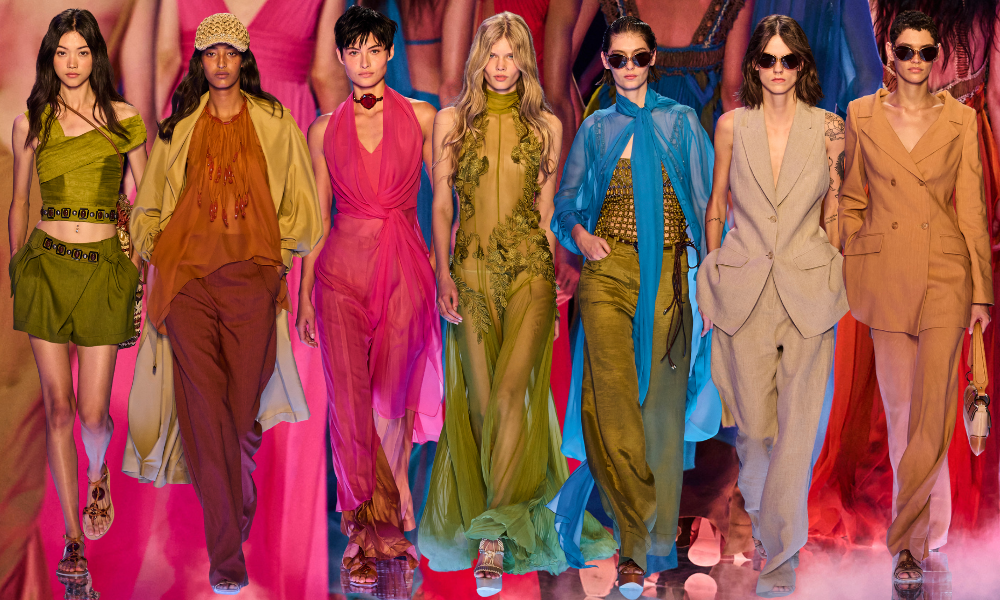 Alberta Ferretti took to the runway a colourful (yet ethereal) collection dedicated to dynamic and expressive women. Titled 'Wanderlust', the Spring/Summer 2023 collection sees the brand's signature aesthetics – think a hymn to lightness and fluidity – yet this time, given a powerful punch of zest with pictorial colours which is not usual for Alberta Ferretti. We're not complaining though.
There's a delicacy within the collection too, one filled with tactile and emotional nuances, as well as feminine, sensual and elegant elements. According to a statement on Instagram: "Tireless carriers of an inextinguishable wanderlust, the Alberta Ferretti travellers walk on the clouds, with their feet on the ground," reveals the inspiration behind the new seasonal collection.
Diesel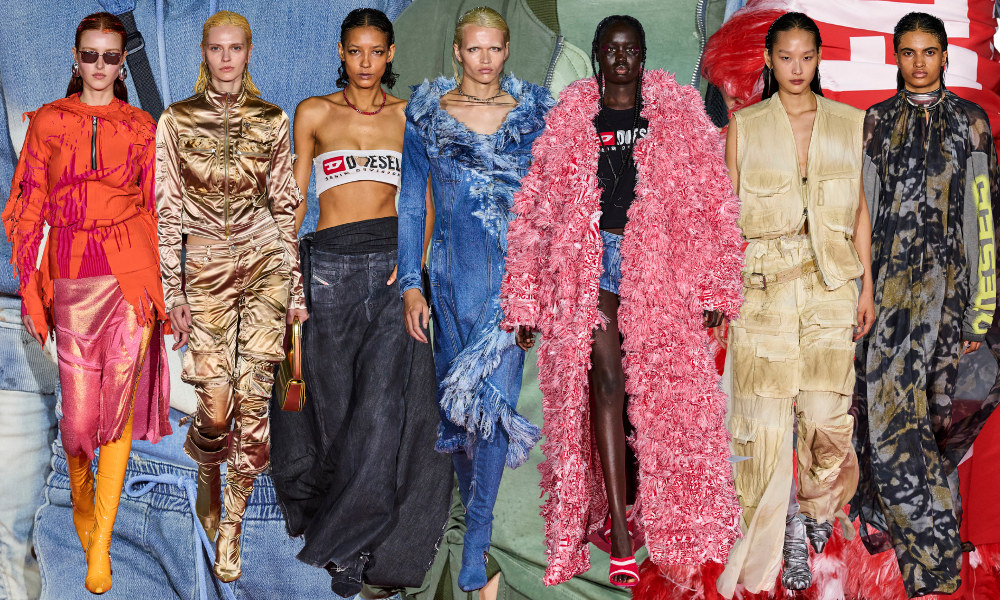 Perhaps one of the most exciting shows on the Milan Fashion Week calendar is Diesel, where it presented a completely new vision – one that is of the genius himself, Glenn Martens. It was an experimentation for everybody. An inclusive energy surrounded the runway (which has earned a Guinness World Record title for the largest inflatable sculpture) as models fronted a new all-gender wardrobe of denim, utility, pop and extravagance – four pillars of Martens' Diesel universe.
A runway show that was open to the public (a first!), the Diesel collection also signalled a wardrobe made for a 21st century lifestyle, anchored by denim reimagined in couture techniques.
Fendi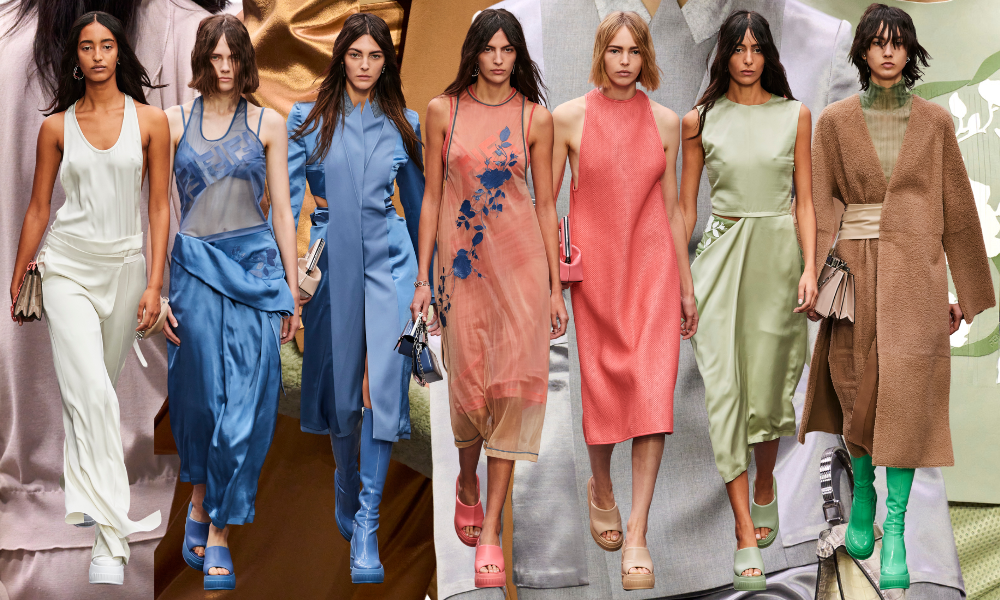 At the Fendi Spring/Summer '23 runway show, there was a minimalist ease to the collection revealed on the runway. Kim Jones and Silvia Venturini Fendi crafted a seasonal collection that signalled an elevated take on the alluring Y2K aesthetic Karl Lagerfeld set forth during his reign. Exploring elements from the past and reimagined them for today, the collection saw pretty palette of pops and pastels featured on soft silhouettes, tailored draping and plenty of layering.
For example, the iconic Fendi logo and a floral print from the archives are layered for Fendi Spring/Summer '23. We actually get to see Lagerfeld's vision throughout some of the pieces including the rendering of the double F logo – first created by Karl Lagerfeld in 2000 – which was seen everywhere from racerback dresses to the sash of an Obi-style belt on fuzzy coats and a floral print reworked onto a filmy and sheer mesh tank dresses and tops.

Max Mara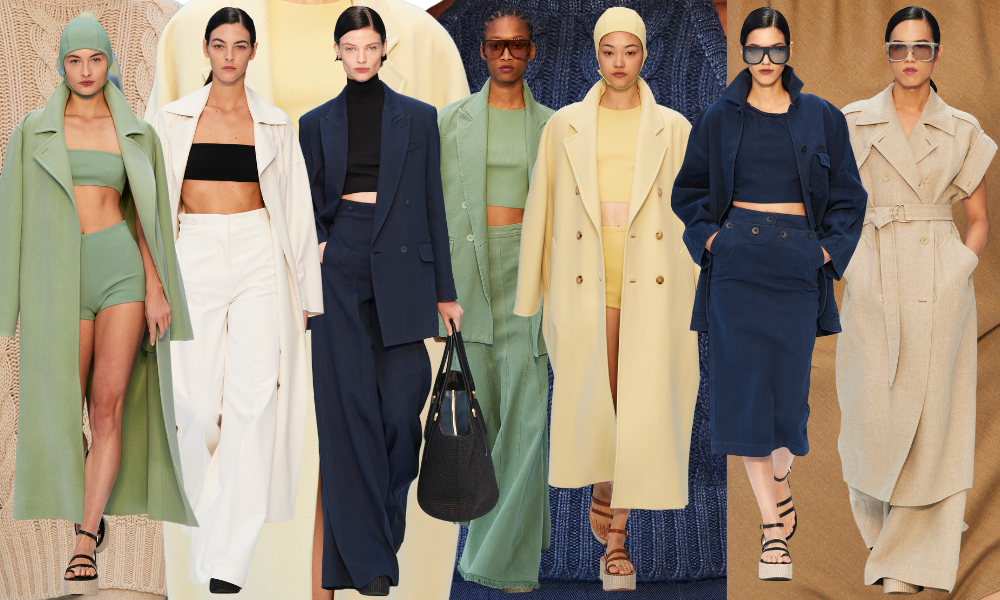 Max Mara has always been the epitome of Italian quality, design and style and every season, Ian Griffiths executes his vision of modern styles whilst paying homage to the roots of the fashion house. Inspired by the casual elegance of Riviera styles, Griffiths brings us back to its town with eternal charm through sun-soaked beaches and timeless style envisioned through monochromatic looks, tailored trousers, the iconic Max Mara coat, crisp cuts and skirts. The collection also included backless tanks, voluminous canvas sailor pants, wide-brimmed sun hats and long, languid skirts which hug the hip.
Roberto Cavalli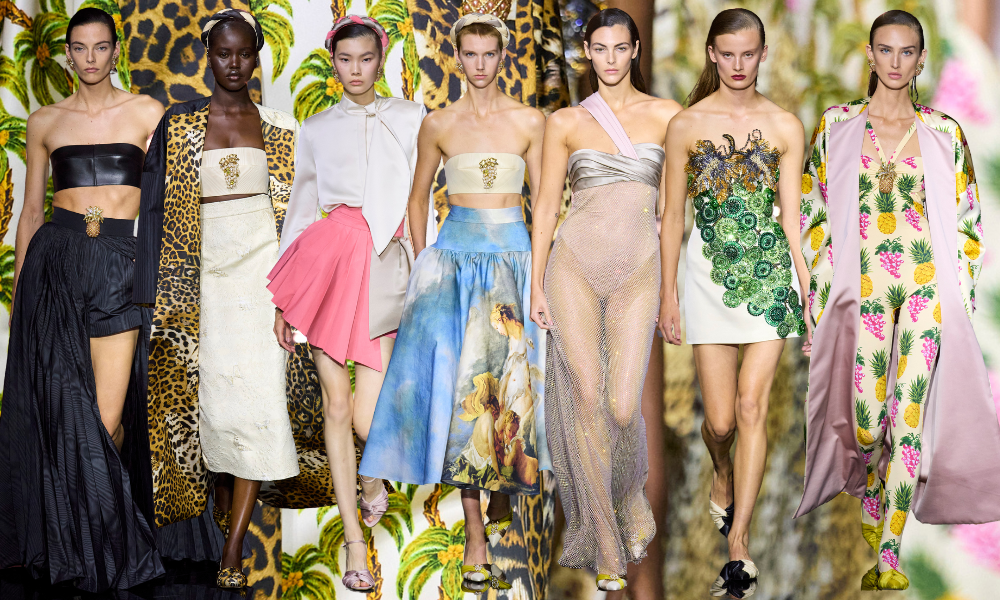 Ending day one of Milan Fashion Week was Roberto Cavalli, where Fausto Puglisi showcased his third collection for the fashion house – introducing a vision that was more Fausto and less Roberto. Featuring sculptural couture shapes, body conscious femininity and an urge for decoration, the Spring/Summer '23 collection featured long pleated skirts with Duquette pineapples, long silk slip dresses and a pair of high-waisted jeans. In the end, there were quite a few leopard spots and a fair number of lycra catsuits, too.
ALSO READ: THE BIGGEST TRENDS STRAIGHT FROM THE RUNWAY AT NYFW.