We're literally just hours from bidding adieu to Paris Fashion Week and whilst we thought the 8-day event was filled with plenty of backstage beauty, statement-worthy collections and plenty of street style moments, we couldn't say goodbye without at least one dramatic thing taking place.
Today at Chanel's Spring/Summer 2020 show (held at the usual location, the Grand Palais), Virginie Viard presented her latest collection for the maison and whilst it consisted of a line-up of youthful looks, we couldn't help but turn our attention elsewhere once the finale rolled out.
All eyes turned to a spectator (later identified as Marie Benoliel) who stormed onto the runway, placing herself amongst the line-up of models dressed in a black and white tweed suit, and a bowler hat.
Whilst she failed at fooling anyone, one particular model was clearly not having it.
Gigi Hadid took matters into her own hands when she blocked the catwalk crasher from running off and actually escorted her off of the stage herself (well done Gigi!).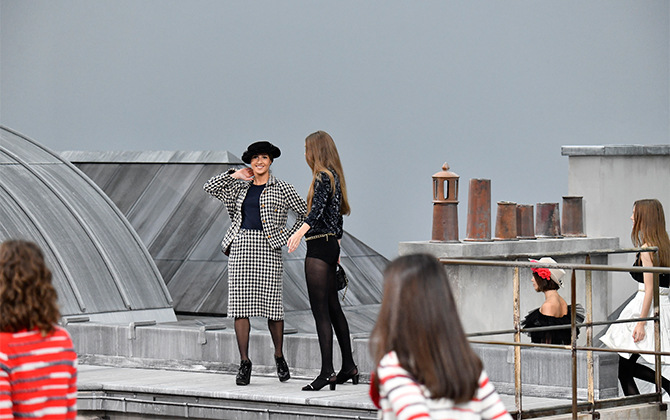 Benoliel is best known as Marie S'Infiltre, a comedian and YouTube personality, and has a one-woman show at the Comédie des Champs-Elysées theatre in Paris.
You can see Benoliel crashing the finale here…
We now know one thing's for sure, and that's not to mess with Gigi.
Now, make sure you tune in to Buro. Middle East at 8:30pm tonight to watch the last show of Paris Fashion Week take place.