Coco Chanel, a true icon of the fashion world, left an indelible mark on the industry not only for her revolutionary designs but also for her advocacy of embracing individuality and personal style. Beyond her revolutionary designs, Chanel was a fierce advocate for breaking free from the constraints of traditional fashion norms. Her groundbreaking approach to fashion in the early 20th century challenged the rigid conventions of her time. Her famous words, "Fashion fades, only style remains the same," underscore her belief in the enduring power of personal style over fleeting trends. By liberating women from corsets and excessive ornamentation, Chanel encouraged them to embrace comfort and simplicity, paving the way for modern fashion's emphasis on self-expression. Her legacy endures and echoes through her eponymous Maison, inspiring people to celebrate their personal style.
At Chanel, shoppers are encouraged to embrace their individuality with pieces that can be styled to suit one's taste and dressing style. This rings especially true when it comes to jewelry. While just a hint of Chanel bijoux is enough to elevate any outfit on its own, the designs offer enough room for you to play around and style in several different ways.
Unsure where to begin? Maison Chanel has issued 'The Chanel Style Guide' outlining all the different ways to wear its precious jewels.
First up in the Chanel Style Guide are the iconic 'Coco Crush' rings that can be worn both individually or stacked. Mix different sizes of 'Coco Crush' rings, spreading them across fingers or layer them up on a single finger; you can't really go wrong no matter how you choose to wear them. Need some more bling? Why stop at rings? Take your 'Coco Crush' trinkets out for a spin styling rings, bracelets, earrings, and necklaces altogether.
Speaking of necklaces, the long necklace was a signature of Madame Chanel's style and, to date, remains an emblem of the Maison. Such is the brilliance of the Chanel long necklace that it can be worn in countless different ways. Flex your creative muscles as you wrap the necklace's generous length in creative ways. Need some inspiration? The Chanel Style Guide suggests wrapping it around your neck twice to create a 'Y' shape with the clip, wearing it as a choker or a belt clinging to your waist.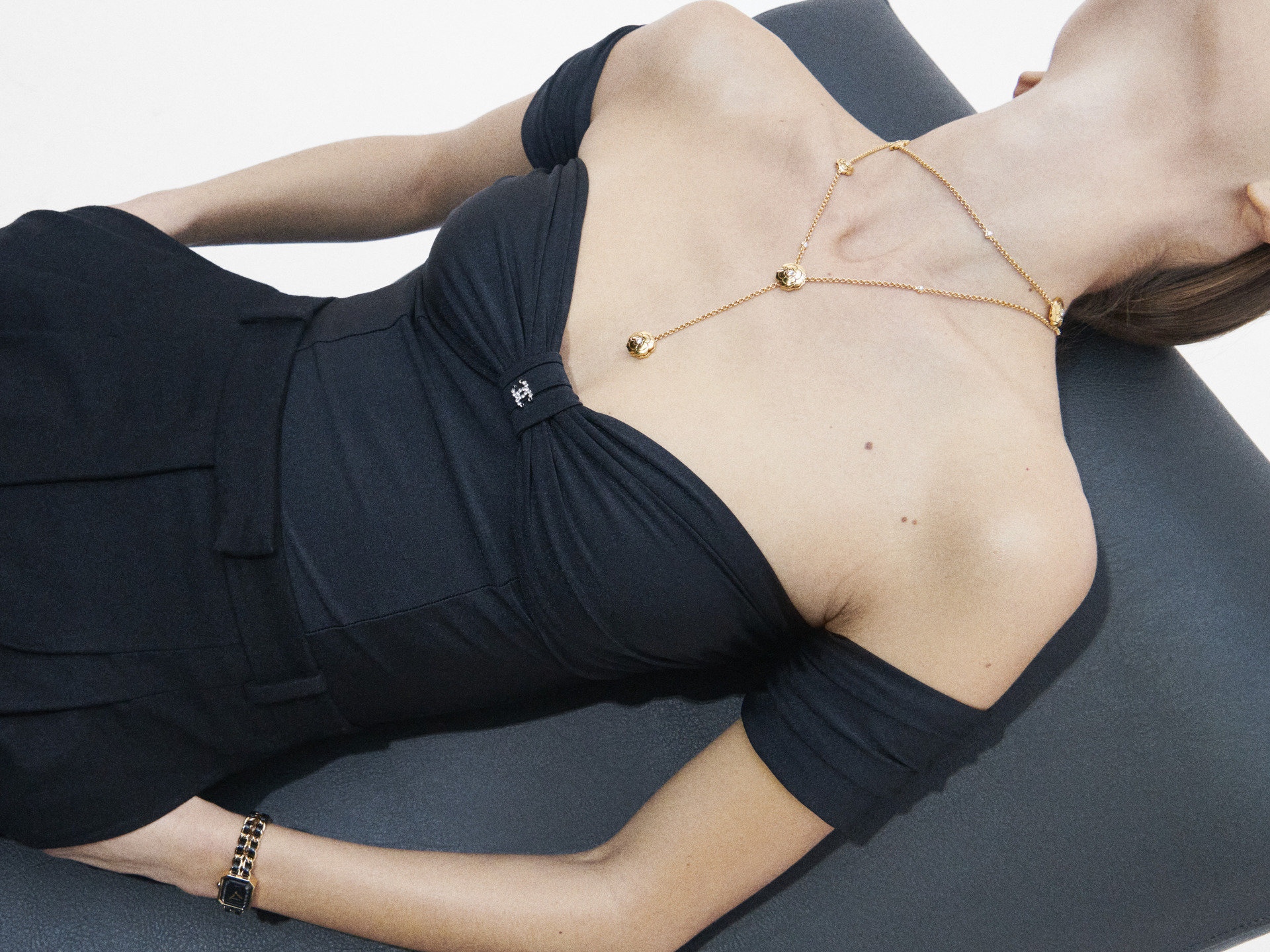 Can't pick between two iconic Chanel designs? Flaunt them both. One can never really have enough of Chanel, especially when magnificent outfits are involved. The solution? According to the Chanel Style Guide, when in doubt, double up on Chanel.
ALSO READ: #BUROLOVES: THIS CORSET BRAND DRAWS FROM THE LATE GOTHIC ERA AND THE AVANT-GARDE ALLURE OF THE 1960'S.