The newest addition to the prestigious Louis Vuitton family is none other than the alluring 26-year-old Euphoria starlet. Her appointment as the house ambassador and the quintessential face of the iconic Capucines bag was announced with great fanfare on Thursday, delighting her legions of devoted fans who have been eagerly anticipating this news since last month. When the mesmerizing Zendaya made an unexpected appearance at the Paris Fashion Week show for Louis Vuitton in March, she was captured in a photograph alongside LV ambassadors Emma Stone and Ana de Armas, sparking wild speculation about a potential new role for the stunning actress.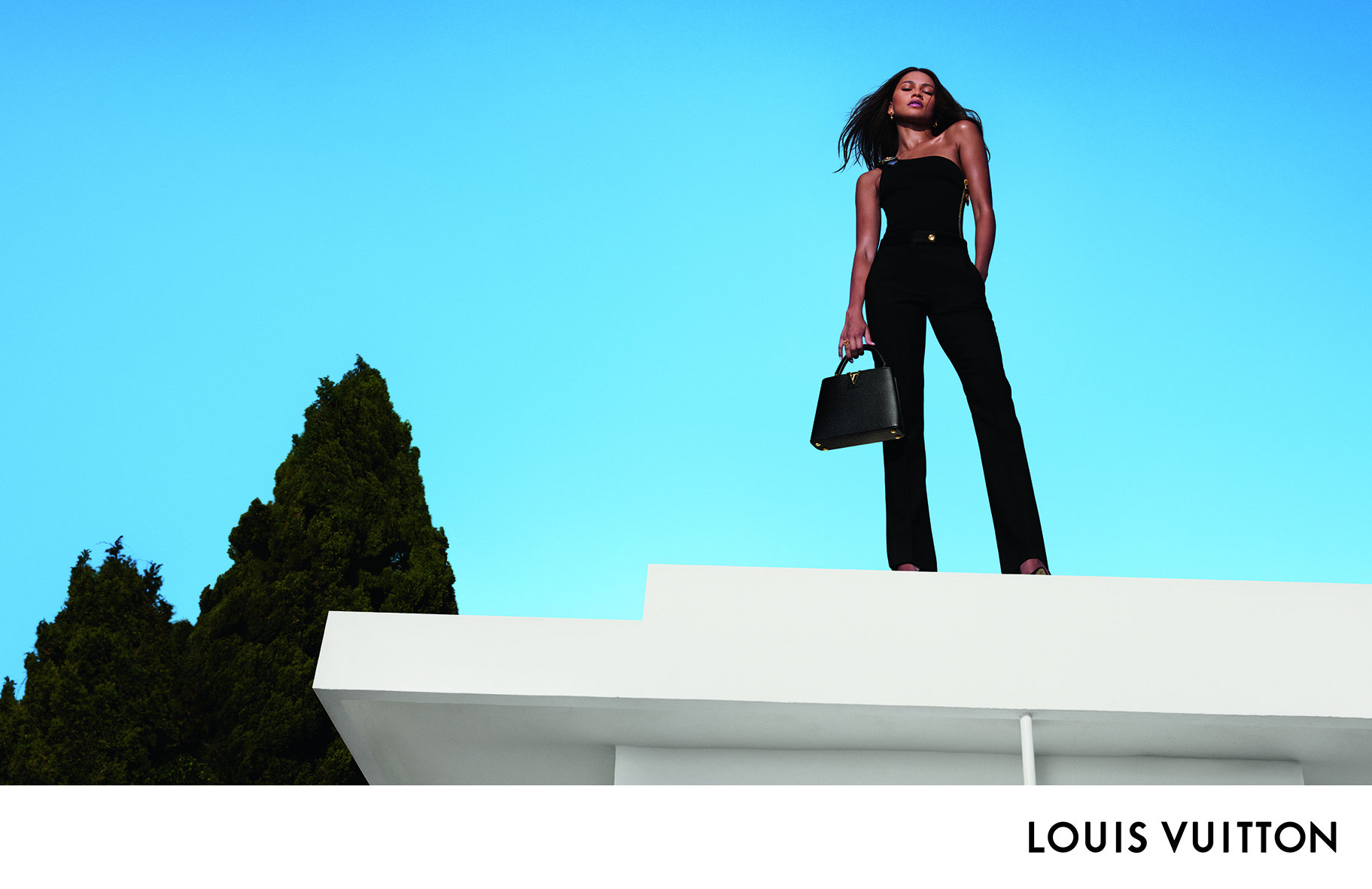 Zendaya transports us to the dreamy ambiance of the Cote d'Azur, as she graces us with a stunning array of strong and defined images while accompanied by a series of Capucines models, including a miniature Capucines BB – a true first for the campaign. From luxurious terraces to intimate balconies to scenic rooftops, the talented actress infuses the campaign and the Capucines collection with a fresh and sensuous elegance that is simply captivating.
The Capucines bag, introduced to the world in 2013, derives its name from the Rue Neuve-des-Capucines, the legendary Parisian street where Louis Vuitton first opened his iconic store in 1854. Today, this bag has become one of the Maison's most iconic designs, fusing practicality and elegance in its creation, crafted from the finest Taurillon leather and featuring multiple styles of wear, such as hand, shoulder, and cross-body. It also boasts a flap that can be styled shut to reveal the iconic Monogram Flower or tucked inside to showcase the leather-clad LV initials.
ALSO READ: SEVEN YEARS STRONG: MAXIME PLESCIA-BUCHI AND HUBLOT UNLEASH THE SPIRIT OF BIG BANG THROUGH THE SANG BLEU PRISM.