October is officially breast cancer awareness month globally, and it's such an important topic here in the Middle East, too. To help raise awareness amongst women in the region, Dubai-based designer Yasmin Al Mulla, the brains behind YNM Dubai, has designed a piece specifically for the occasion.
The soft pink coat is made using Spanish raw pink silk and features delicate floral embroidery on the sleeves.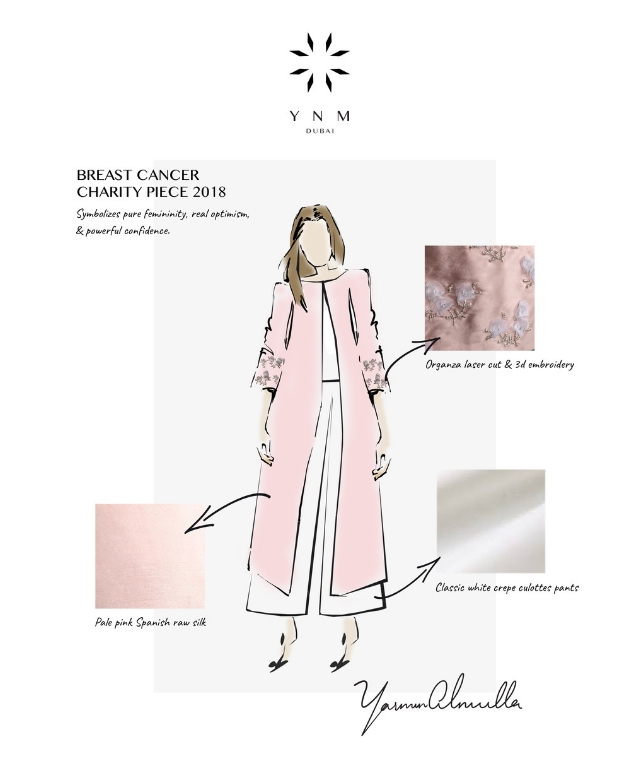 Speaking with Buro 24/7 Middle East exclusively about the design, Yasmin said, "Designing a beautiful piece can translate a positive message in a very optimistic way. [I hope this piece will] help patients all over the world and assure them that we are there for them, trying our best to help them walk into the path of recovery. Creating a campaign for a cause, and a product for a cause [is great for] spreading awareness. Fashion is a powerful tool that we need to take advantage of and use wisely."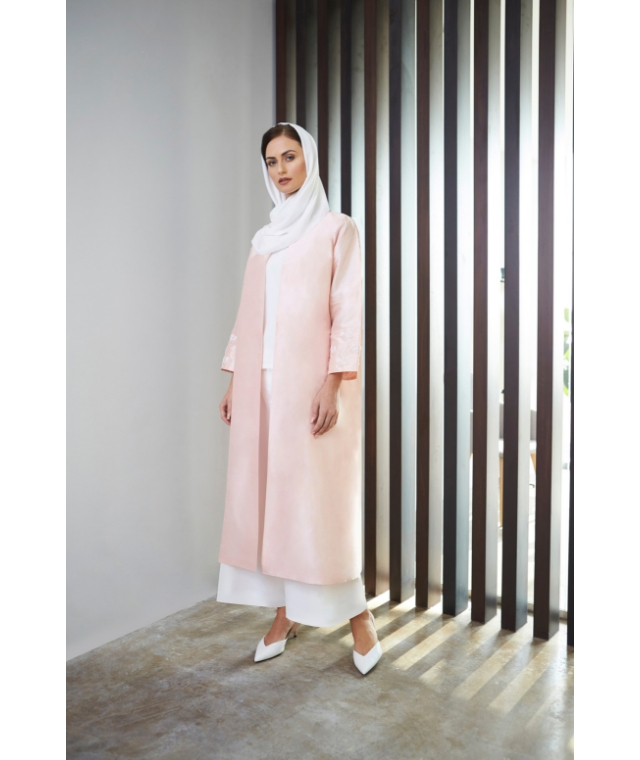 The coat is available from today on YNMDubai.com.
Now, find out what is happening across the emirate this month.