The Giving Movement has been on our radars since its inception, and it's probably in part due to its commitment to sustainability and ethical practices. Known for creating activewear and loungewear whilst thinking of the future, the UAE-born brand has garnered immense success with its much-loved neutral collection, and now, has launched two new limited-edition collections in time for the holidays.
Both crafted with sustainability as a core focus, the new collections (The Earth and The Crayon) consist of six colour-ways each, exclusively stocked on thegivingmovement.com.
Whilst the loungewear is made with organic bamboo and activewear with polyester — entirely manufactured from recycled water bottles — The Earth collection (pictured above) comes inspired by the earth's natural autumnal palette.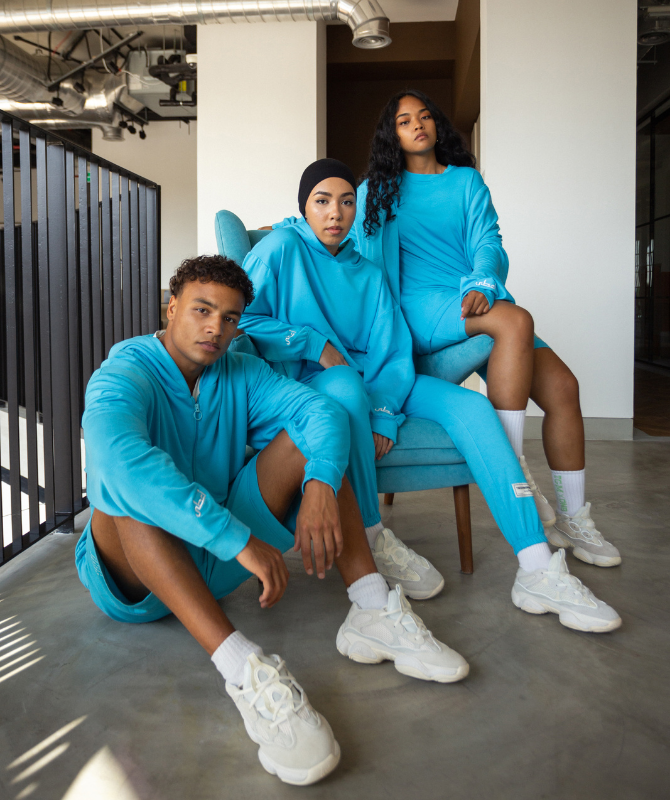 The second drop, The Crayon Collection, will brighten up your seasonal wardrobe as it bursts with vibrancy — think ultraviolet to sky blue hues. Perfect for winter in the desert, the collection speaks positivity and encourages unity.

The Crayon and The Earth Collections are now available and stock in size from XS to XXXL, on thegivingmovement.com.

Now, take a look at Valentino's temporary boutique at Level Shoes.