When The Modist first launched in 2017, the online portal opened doors to a slew of contemporary brands that offered luxury modest wear — ultimately becoming the go-to destination for discerning women of all ages who want to be on-trend without compromising on faith or culture.
Now, two years later, the leading e-commerce destination for modest dressing is continuously including to its ever-growing portfolio and are celebrating by adding three new luxury labels: Burberry, Dolce & Gabbana and Valentino.
Whilst modest looks are increasingly becoming popular in fashion, The Modist are catering to its clientele, with modest silhouettes by the aforementioned brands and honestly, we're not complaining.
Led creatively by Riccardo Tisci (since 2018), Burberry's classic gabardine trench coats, the iconic checks and quintessential British designs are now up for grabs whilst Dolce & Gabbana (who are known for championing modesty with their abaya collections) have released a plethora of statement accesssories, Sicilian-printed silhouettes and footwear on The Modist.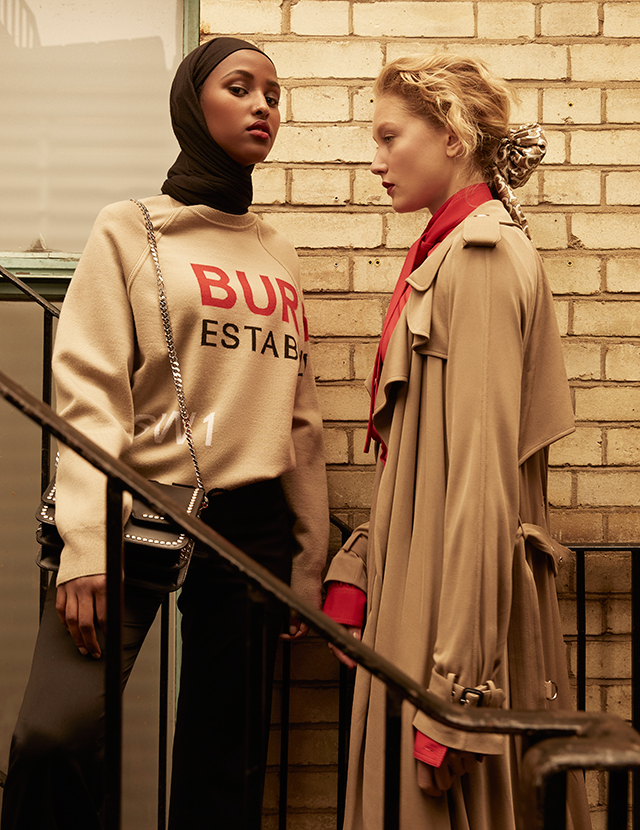 Valentino masterpieces — think pleated silk skirts, maxi dresses, wool cardigans, crepe capes and accessories — are now available on the modest portal, too.
All of Burberry, Dolce & Gabbana and Valentino's new modest offerings are now available on TheModist.com.
Now, in other fashion news, take a look at how Fendi paid homage to the eternal memory of Karl Lagerfeld.