It's been five months since the Duke and Duchess of Cambridge welcomed their third child Prince Louis into the family and overnight, the Duchess made her official return to royal duties.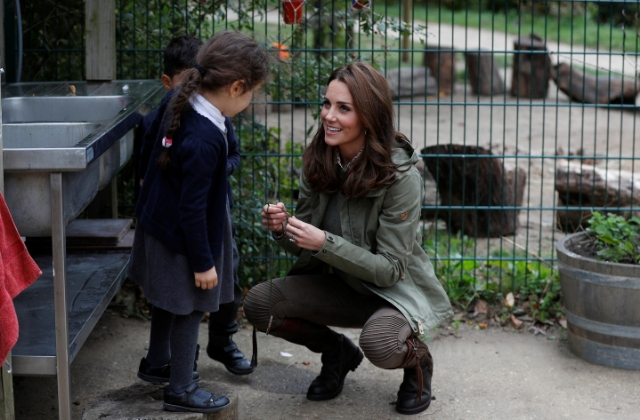 Kate visited the Paddington Recreation Ground where she met with teachers and students from the Sayers Croft Trust Forest School. Looking radiant, the Duchess wore a Fjällräven coat and jumper (the Swedish brand that recently teamed up with Acne Studios), Monica Vinader earrings (read our recent exclusive interview with the designer), Penelope Chilvers boots, a Joseph silk shirt and Zara jeans, which officially makes our weekly trips to the store even better because its wares are royally approved…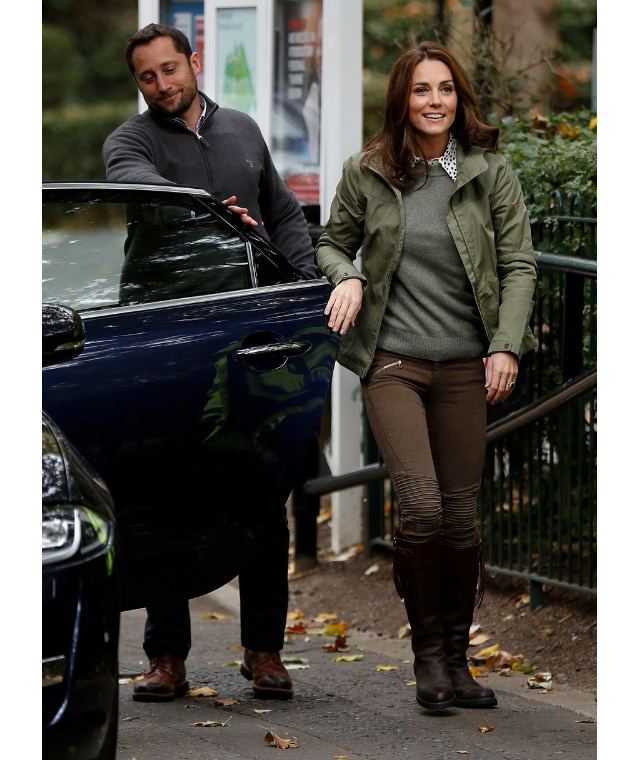 During the event, Kate spent time with the children, joking with them and freely accepting the many hugs they were sending her way. Her natural ease with children was on full display and it was seriously cute to watch. Case in point:
Video:#Kate #DuchessOfCambridge meet kids from St Augustine's Primary. "Are you going to show me around?" she asks. She laughs as she repeats one little boy's reply "No boring bits?! No!" "Wow, this is so cool, I can't wait to see it" before she plants some seeds in Forest Garden pic.twitter.com/HAUSbBuH59

— Emily Andrews (@byEmilyAndrews) October 2, 2018
The Duchess' return to royal duties is well-timed, particularly given that Harry and Meghan are about to embark on a two-week long official tour to Australia, New Zealand, Tonga and Fiji later this month. Plus, we're happy to have her (and her expertly tousled mane) back.
Speaking of good hair, Emma Stone's fresh rose adorned waves is officially our favourite look of the season.