First, the spotlight was on streetwear with a collection featuring denim, sleek cuts, exaggerated outlines, and a touch of delicate femininity that breathed new life into contemporary fashion. The dangling oversized hoops harmonized effortlessly with the flowing textiles, orchestrating a seamless melody down the catwalk. From fringed ensembles to voluminous ruffled bralettes and structured corsets, this segment embodied the epitome of relaxed elegance with a modern flair.
Then, the second collection was as an homage to nocturnal glamour, highlighting opulent fabrics meticulously coordinated to perfection. Glimmering mesh high-necked crop tops, diaphanous gowns, and a striking combination of yellow and understated turquoise in a cut-out dress stole the spotlight, signifying a profound sense of freedom and refinement. The infusion of the "Wheel of Time" concept into the collection's narrative wove a tapestry of cultural profundity and contemporary fashion sensibilities.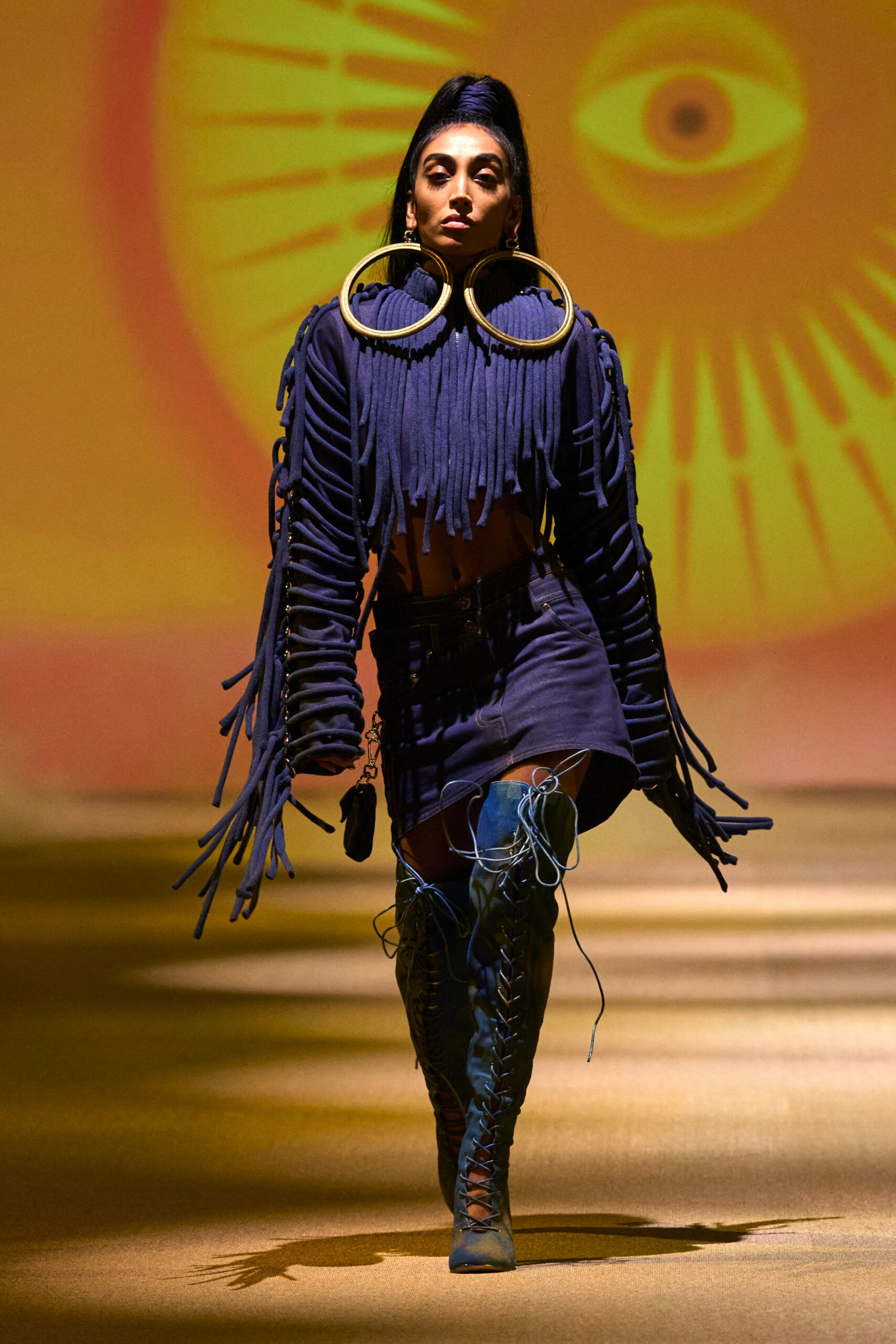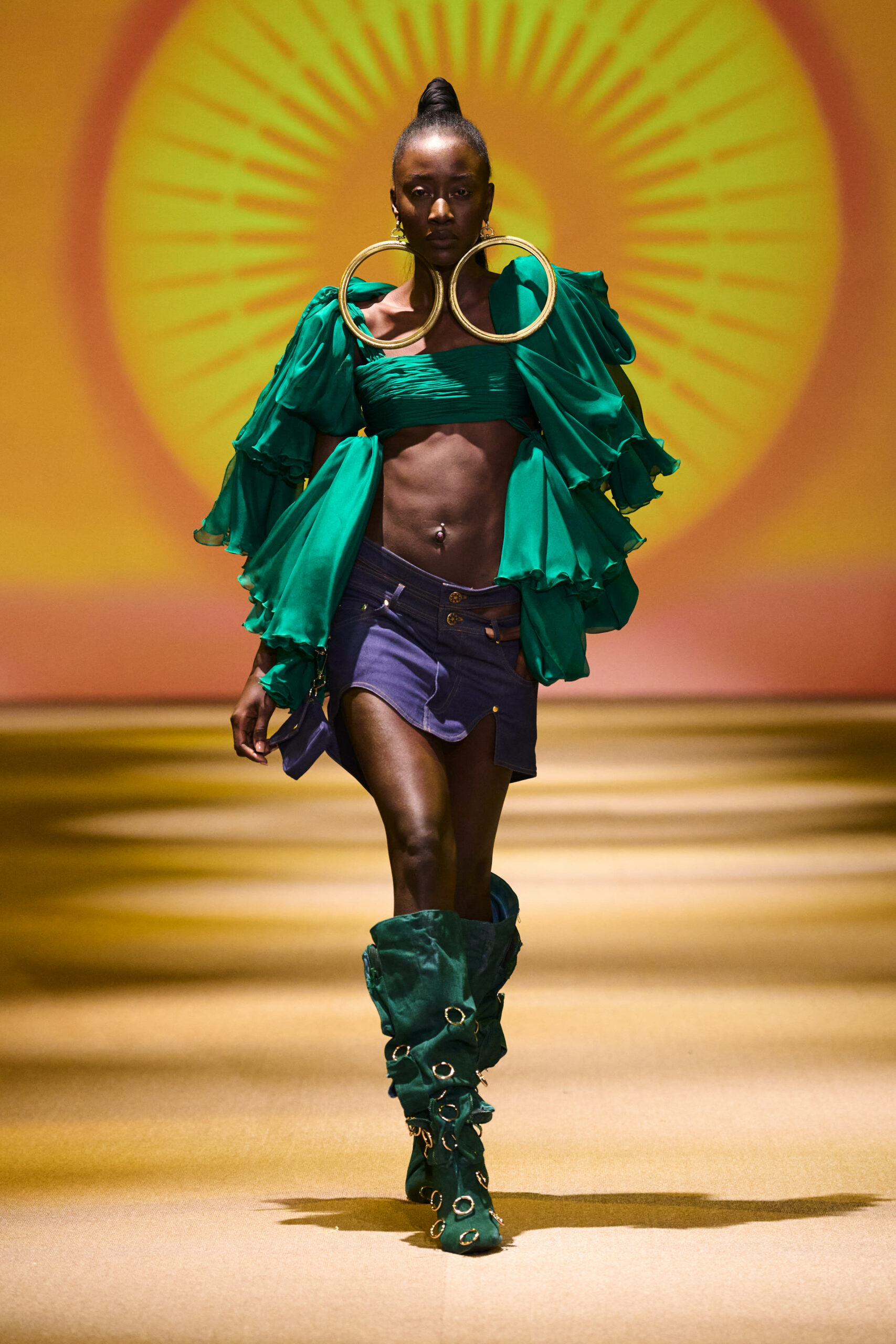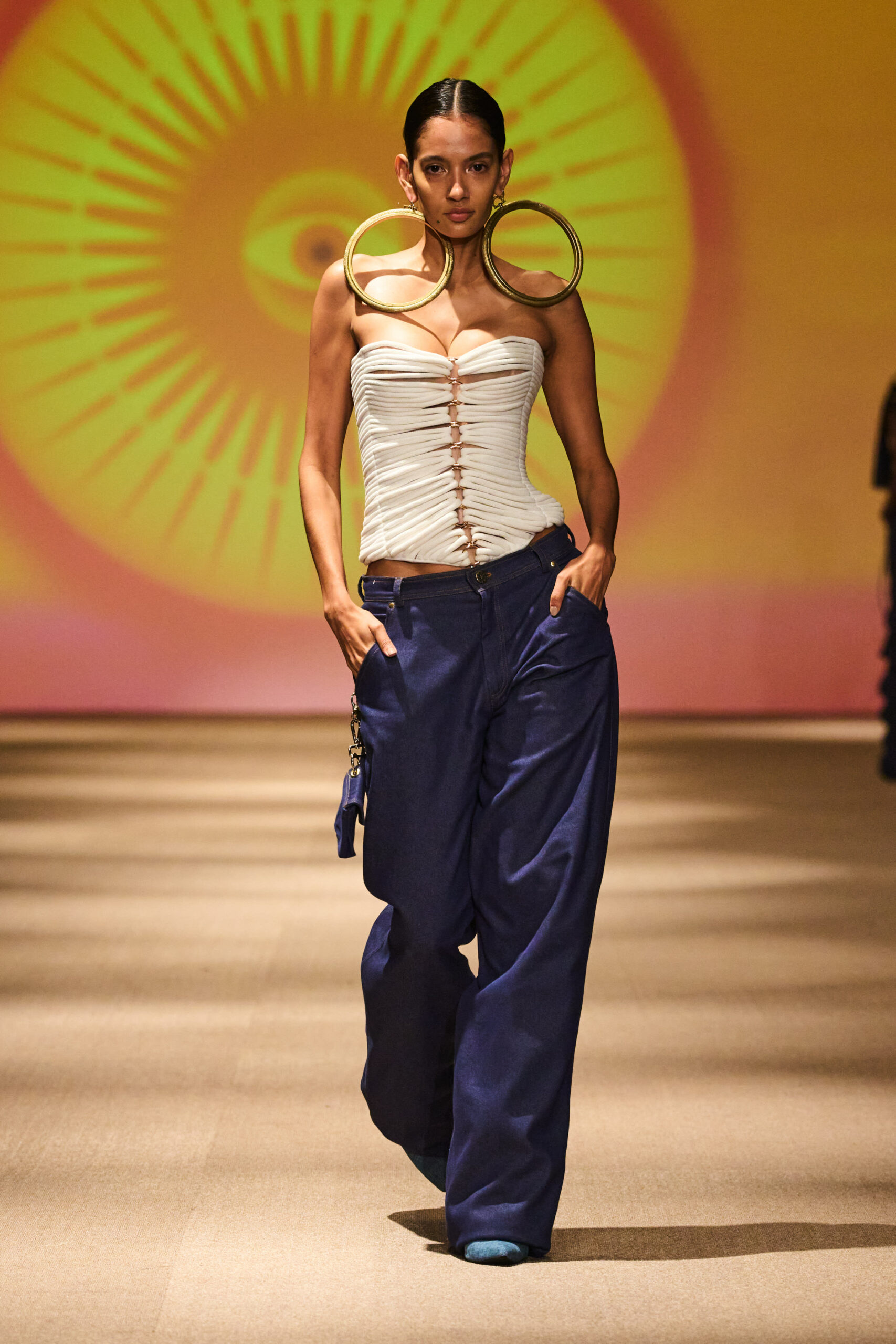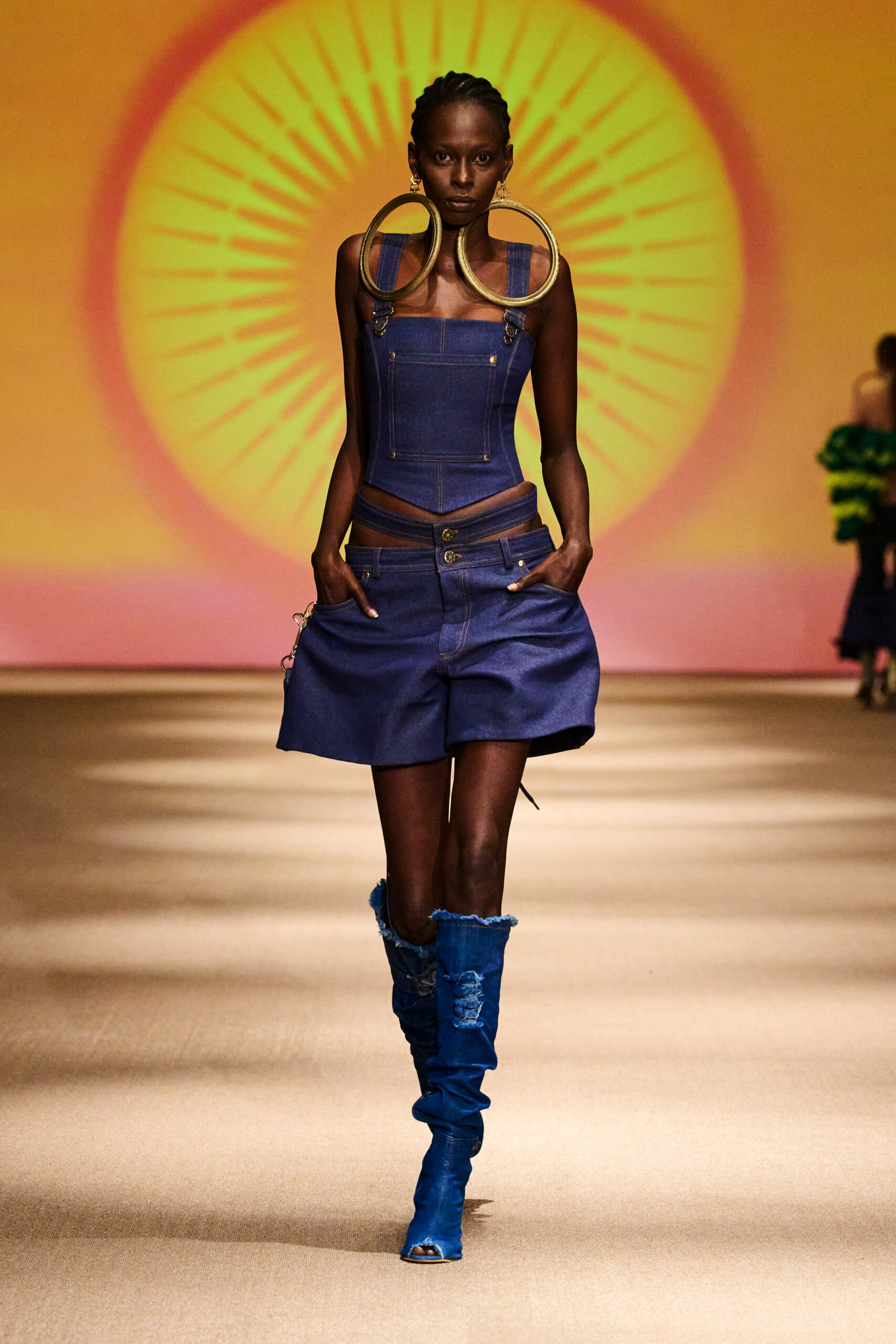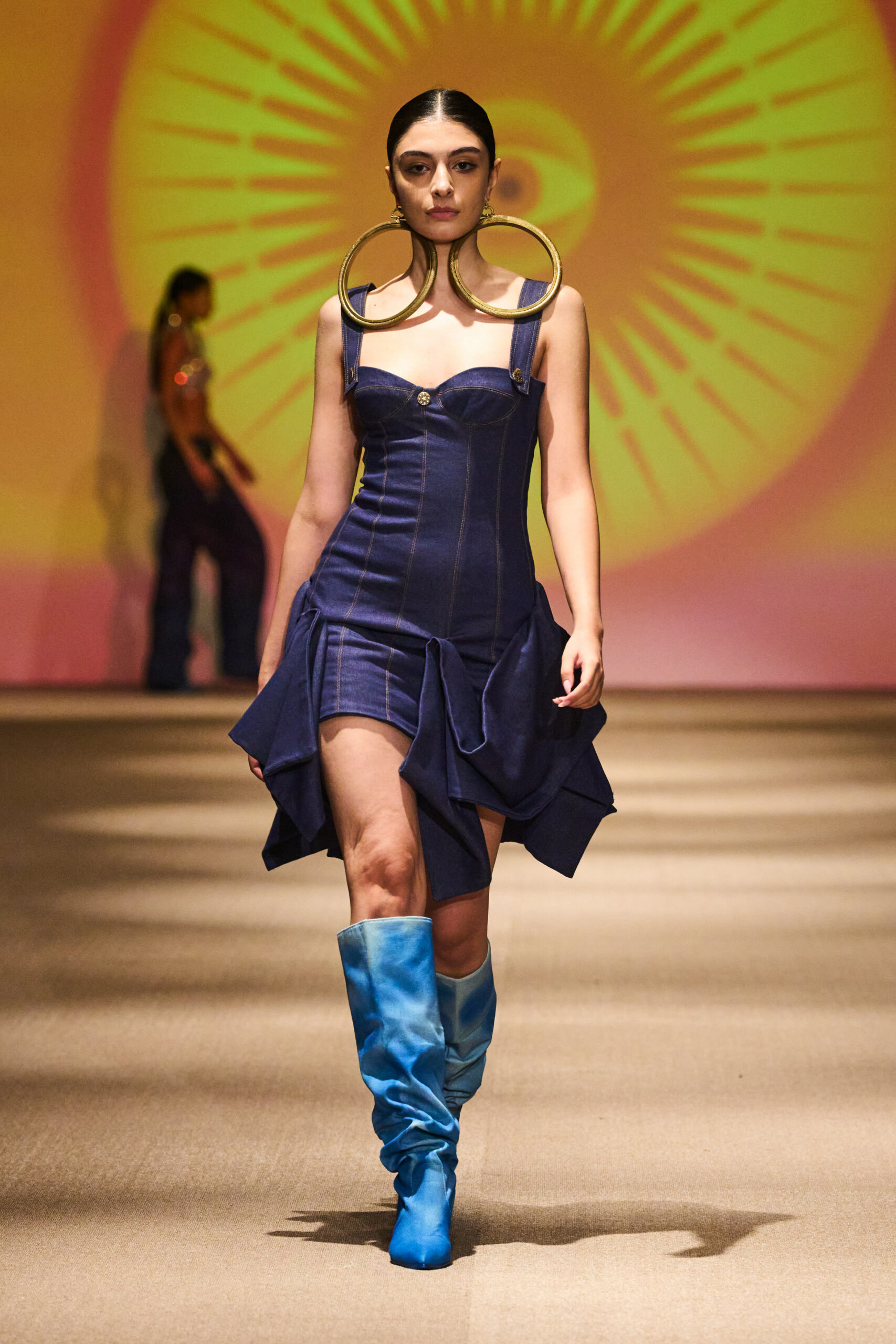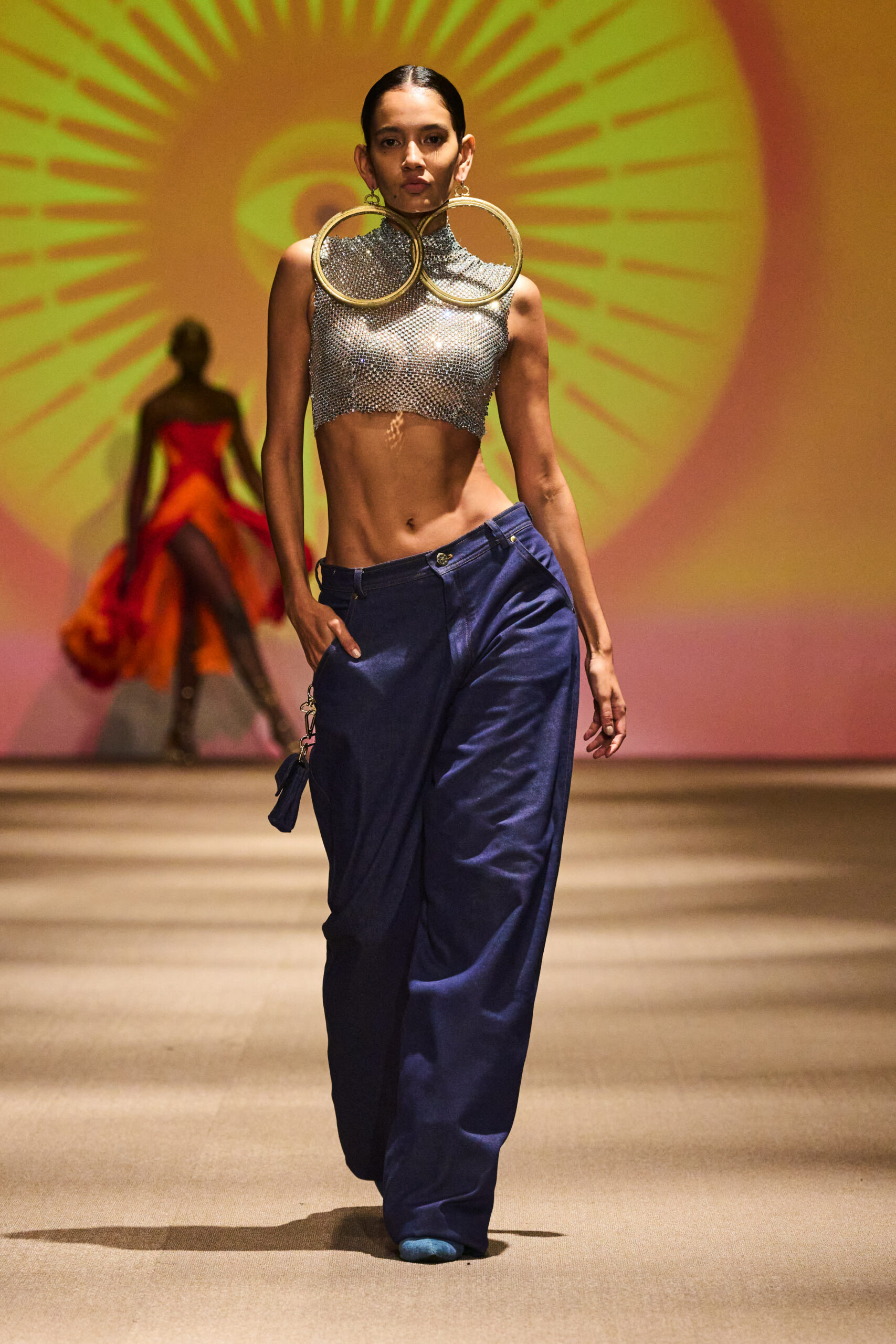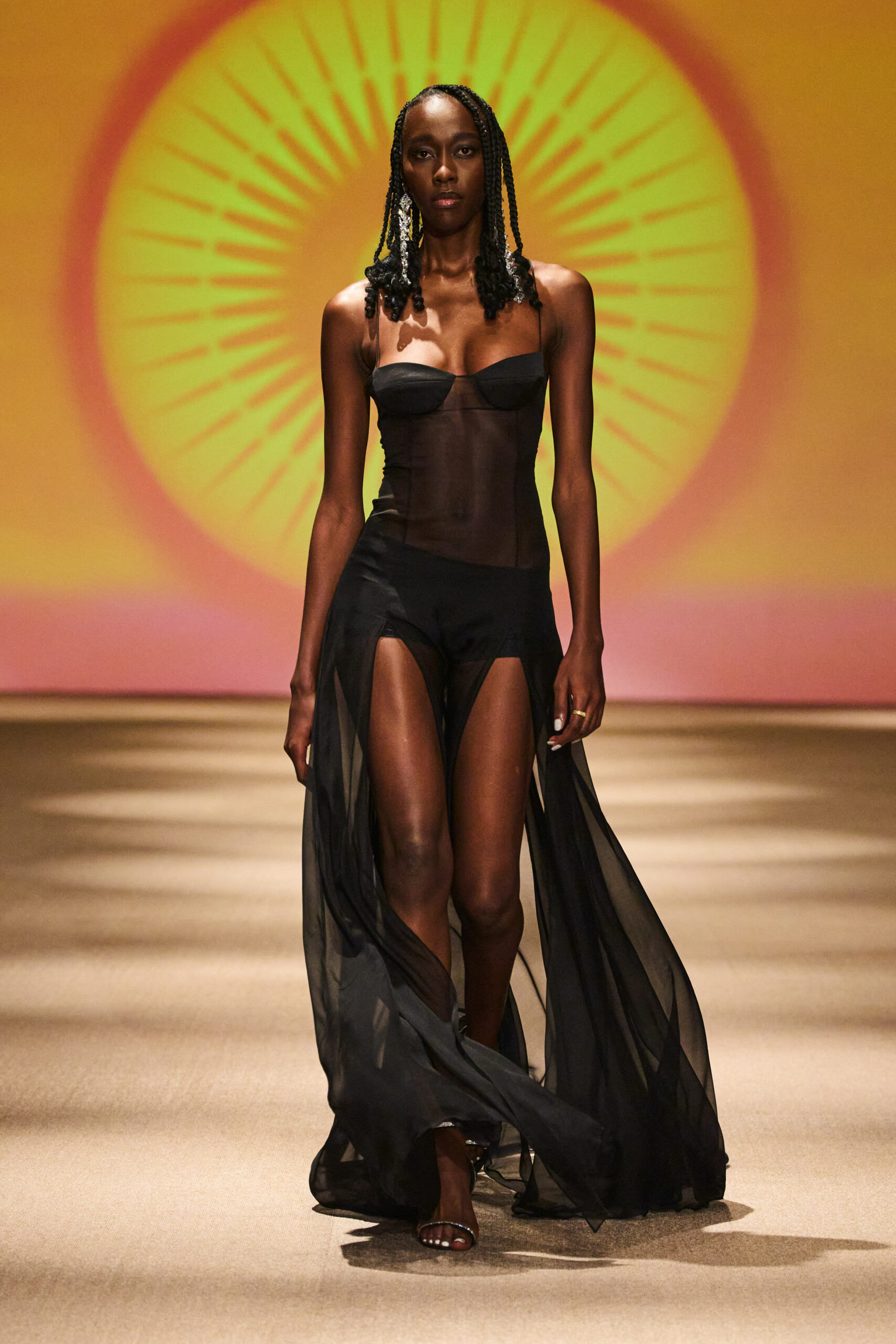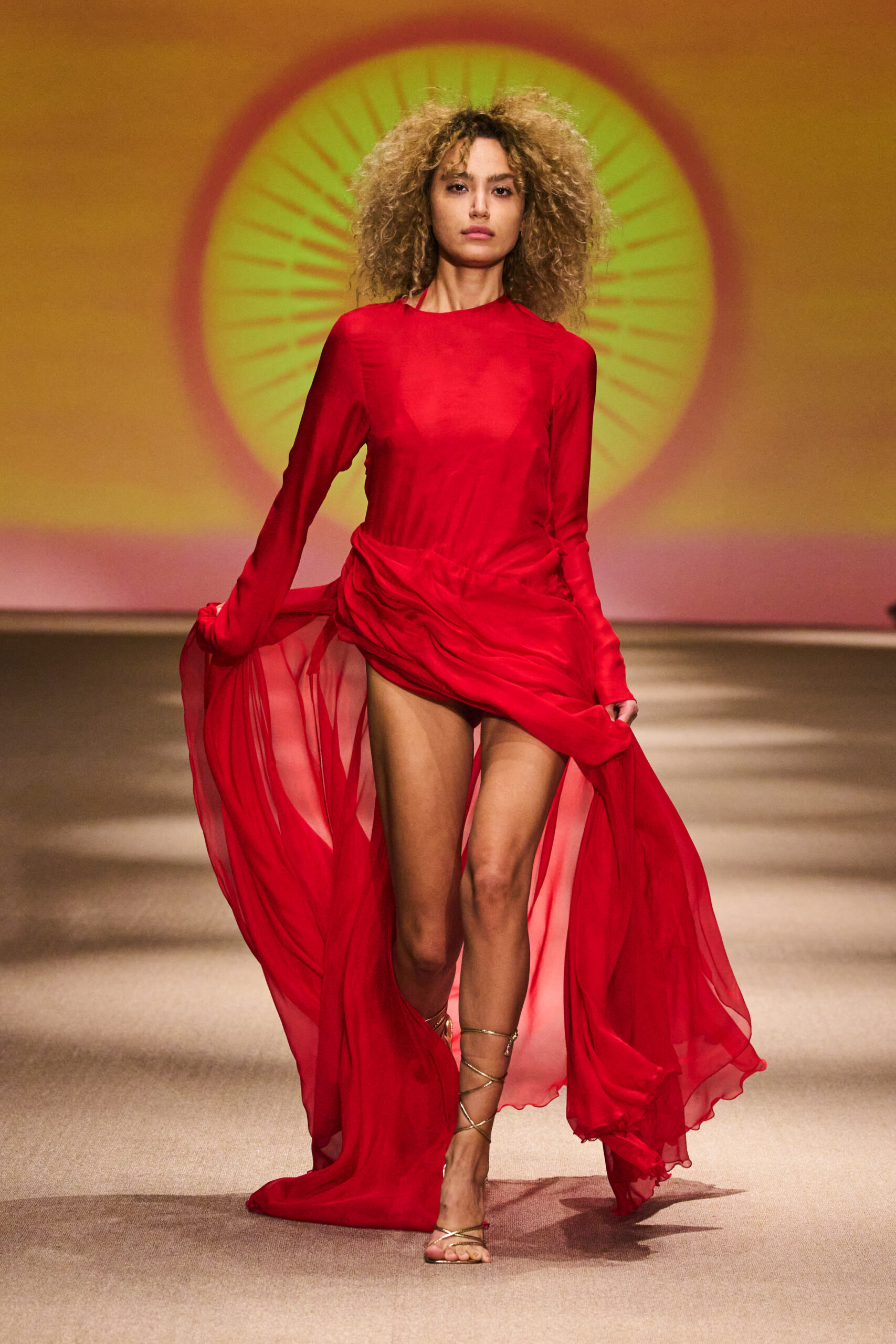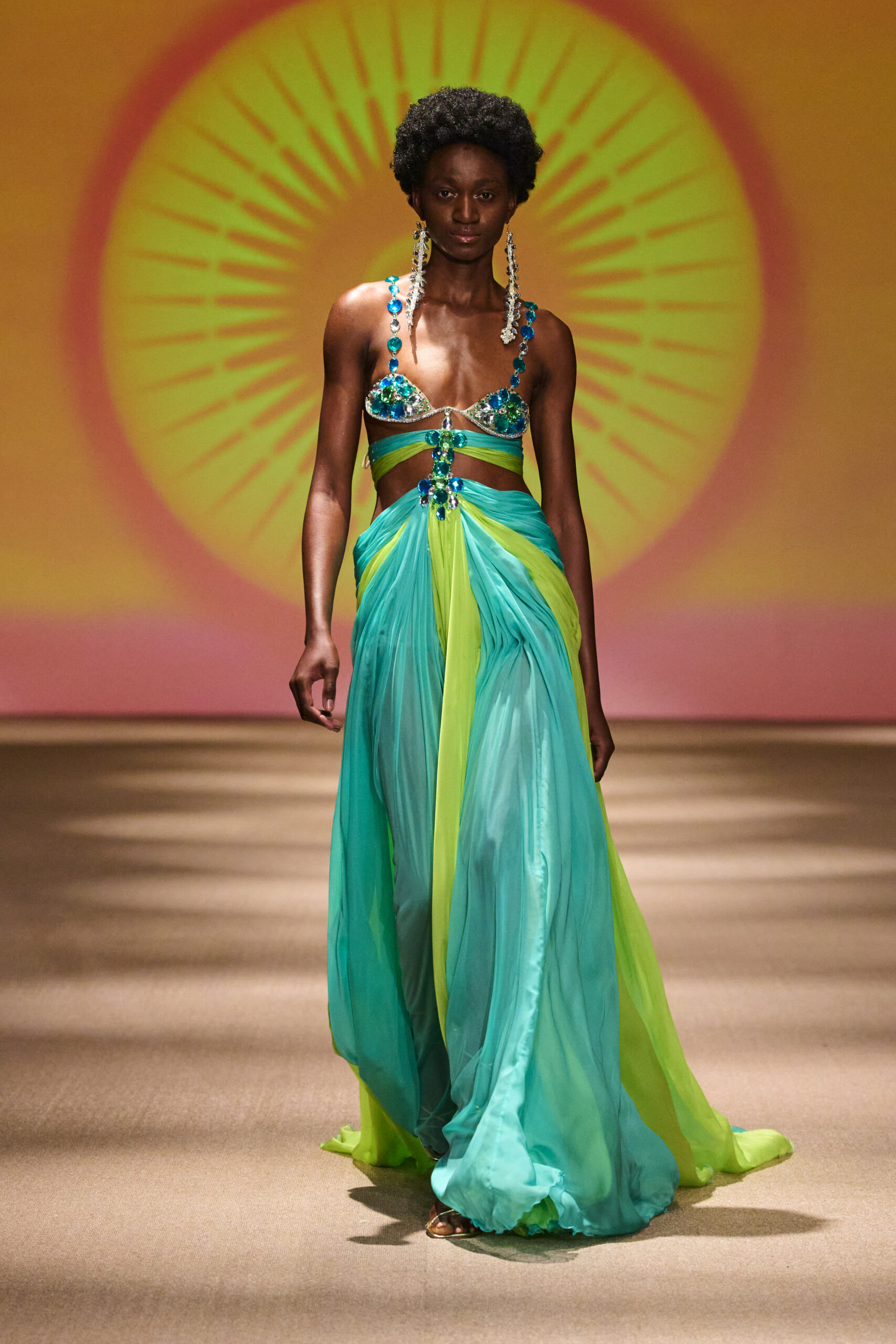 ALSO READ: BLSSD BROUGHT 'EDGY BACK' WITH THEIR 'NOT 2.0' COLLECTION AT THE DUBAI FASHION WEEK.