Rules are shattered, and the ordinary is left behind, this is a world where the conventional is an alien concept, and definitions fail to confine the spirit. Welcome to the universe of BLSSD, where every thread tells a story of rebellion, every stitch is an act of defiance, and every garment is a bold statement that screams: we are beyond definition, it boldly exemplifies the essence of being indescribable.
Fashion transcends the ordinary and embraces the extraordinary. This season, the brand's SS24 collection, "NOT 2.0," made a bold statement at Dubai Fashion Week, building upon the legacy of its ground breaking predecessor, "NOT" FW23. As the label continues to challenge norms and celebrate individuality, "NOT 2.0" introduces an array of disruptive design elements, seamlessly blending the brand's signature minimalist and opulent styles. Featuring a striking interplay of unconventional textures, daring silhouettes, and captivating layering techniques, the collection redefines the boundaries of the brand's aesthetic. The introduction of the subdued yet elegant taupe hue complements the established monochromatic palette, infusing a sense of refined sophistication. Each meticulously crafted piece embodies the brand's ethos of understated boldness, from the mesmerizing parachute balloon dresses to the tailored broad-shoulder blazers accentuated with sleek drawstring cinched waists.
Embracing a luxurious glossy vegan leather, the collection weaves together elements of glamour, luxury, and street edge, epitomizing the essence of "NOT 2.0" in a meticulously curated fusion of styles that redefine contemporary fashion.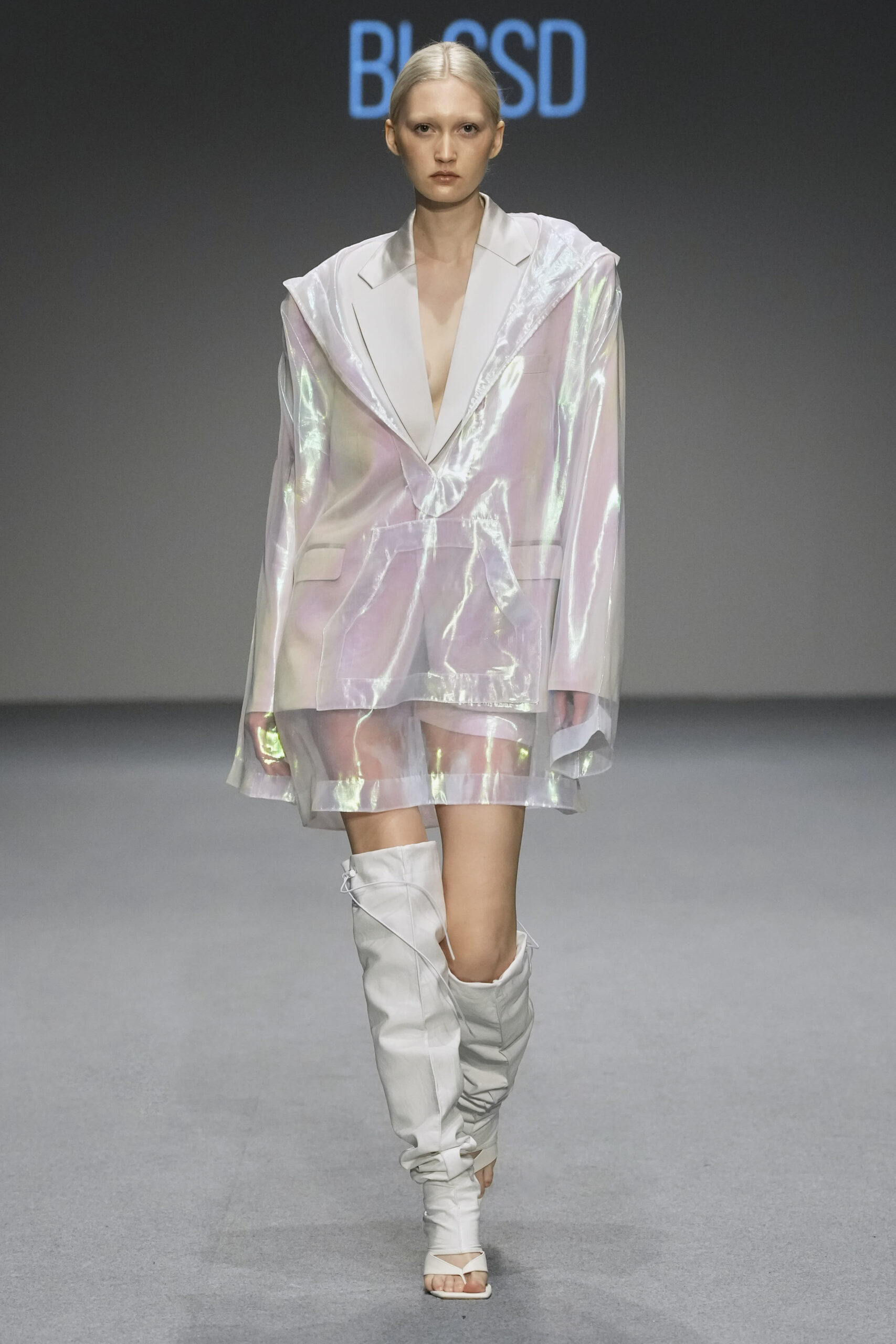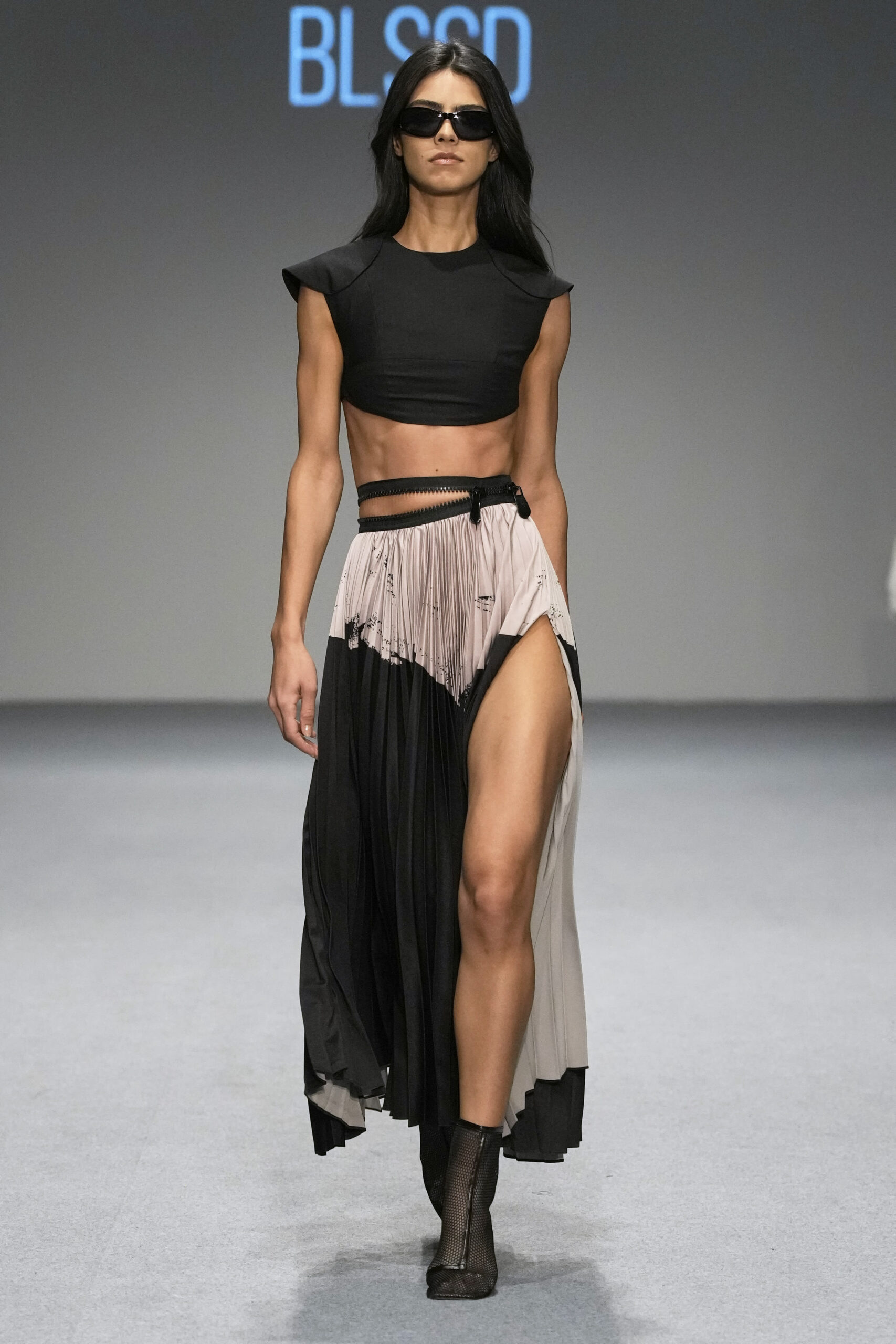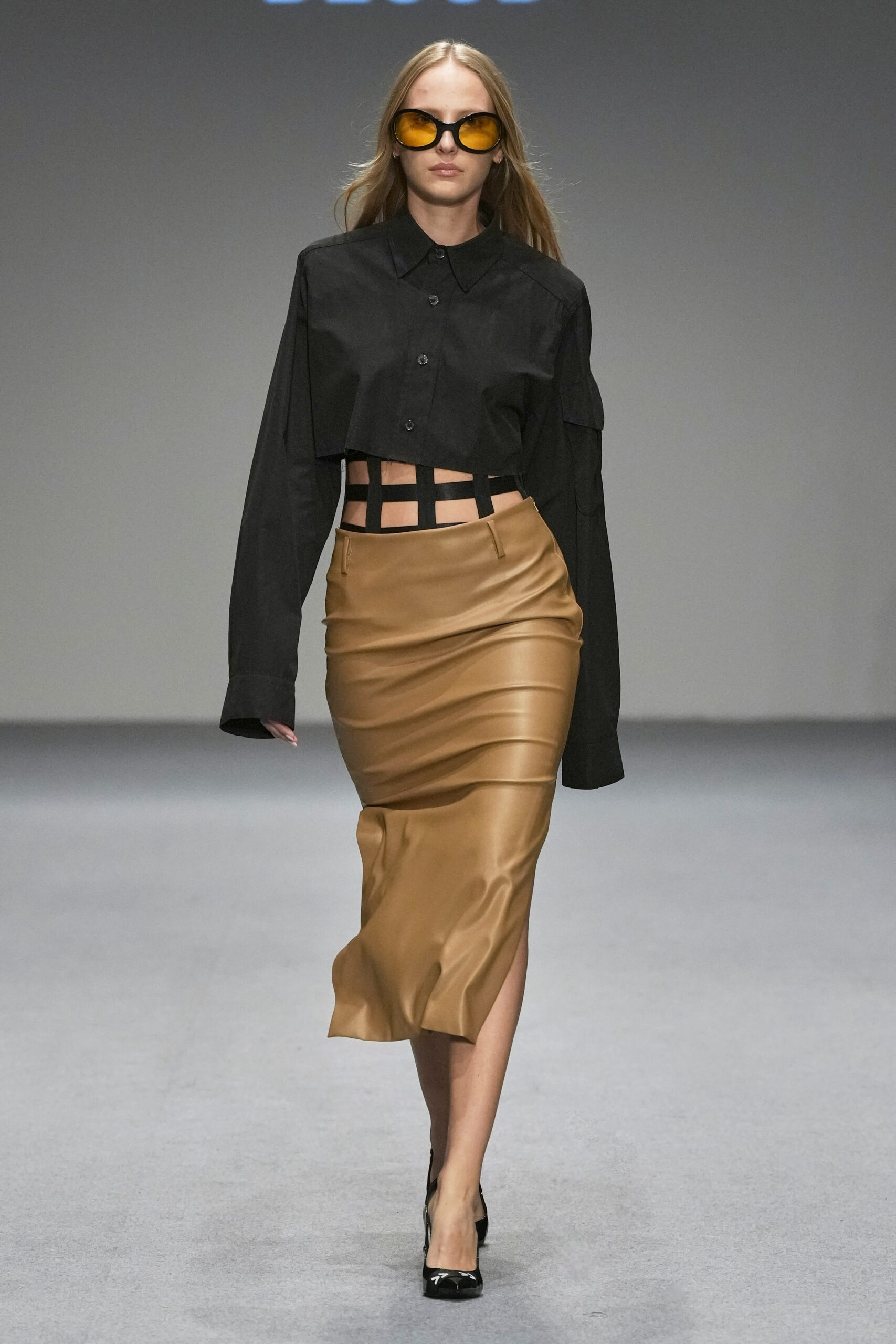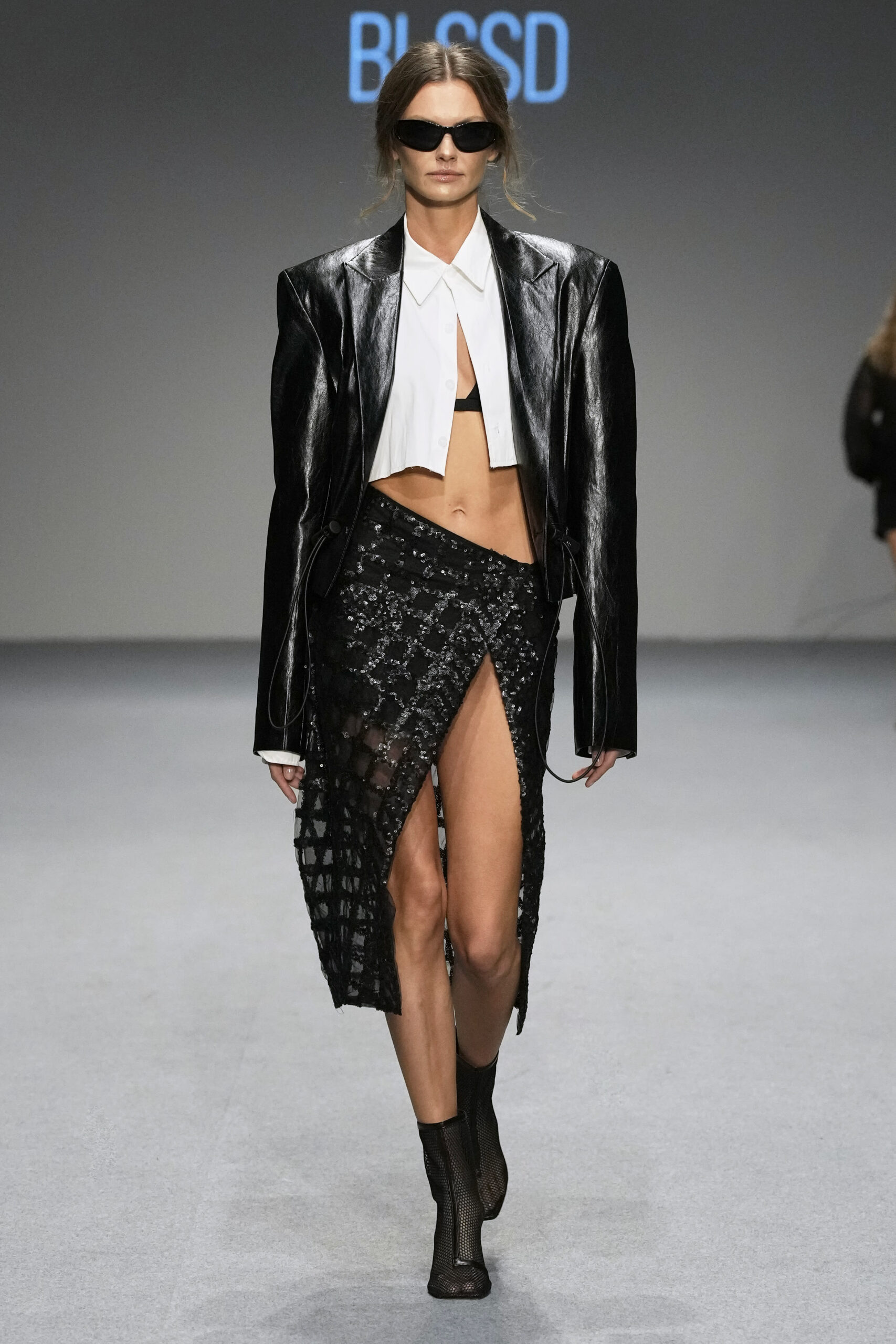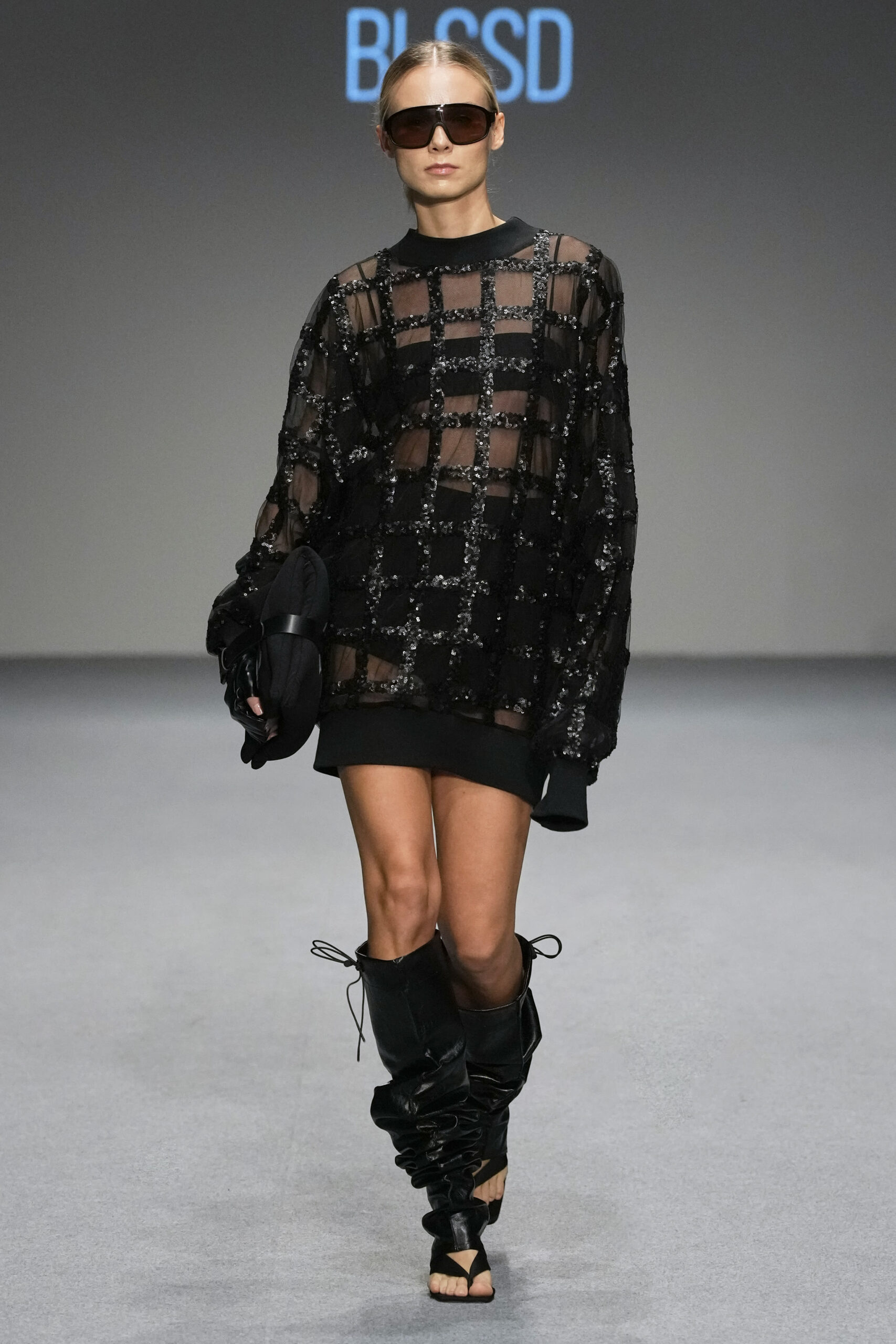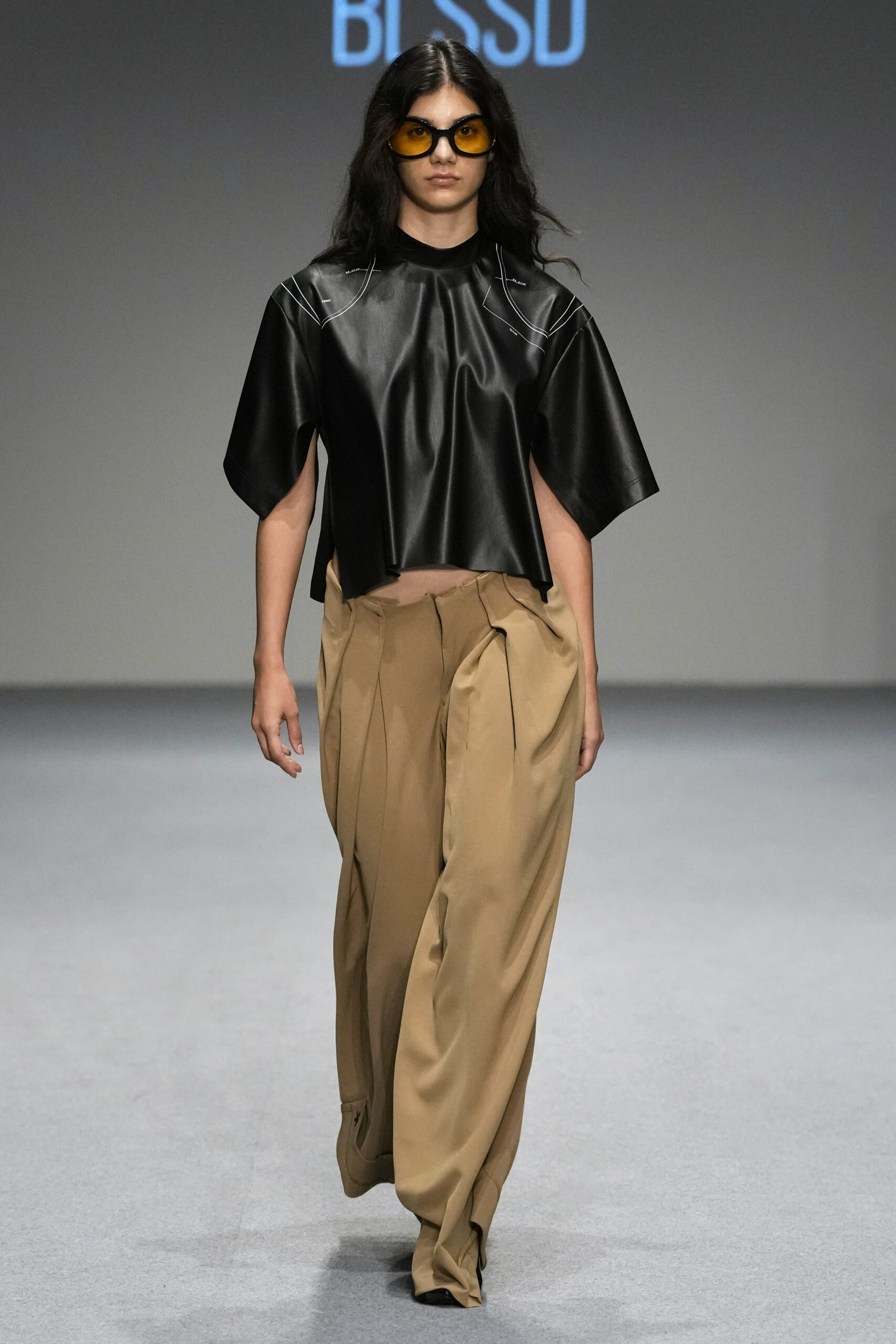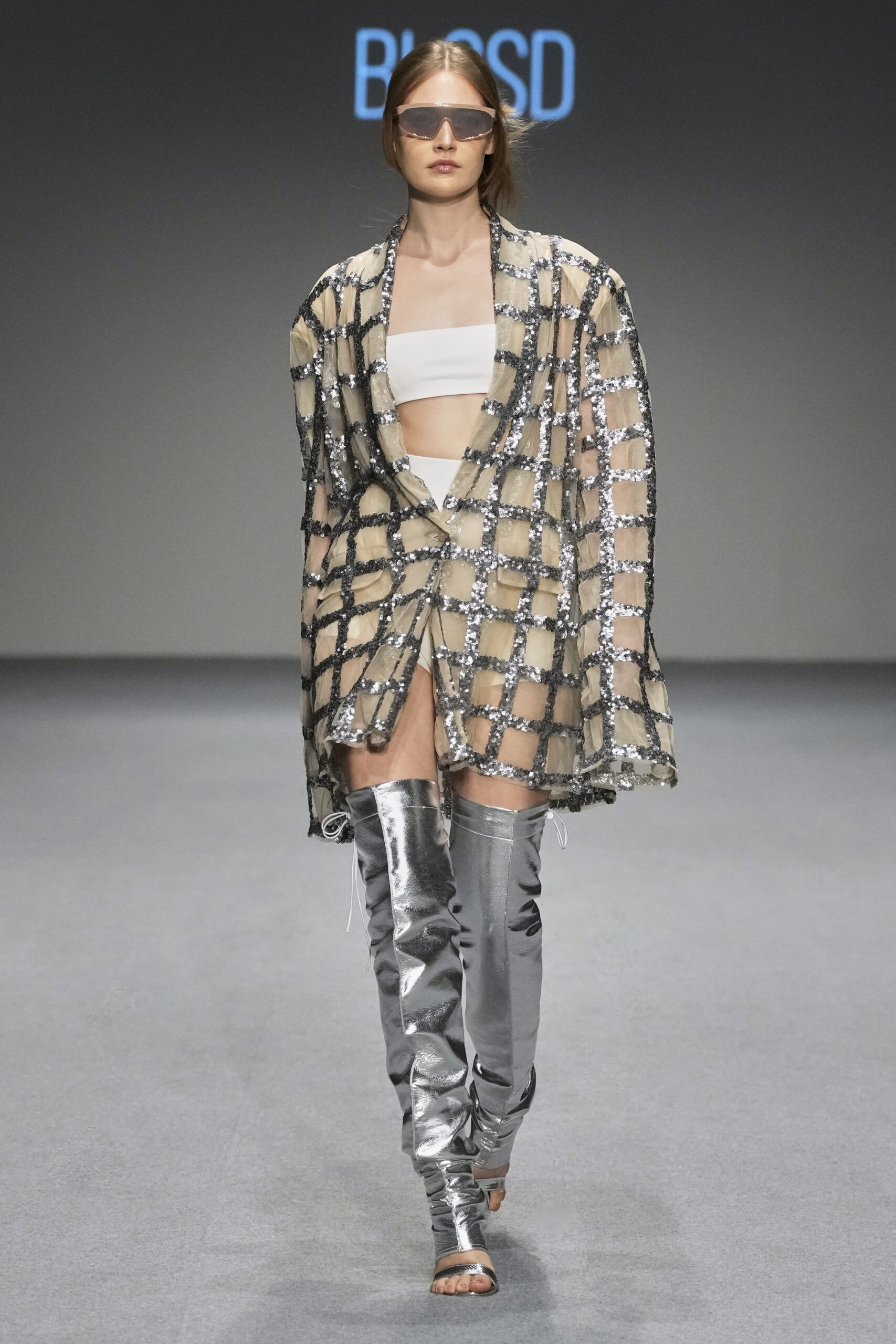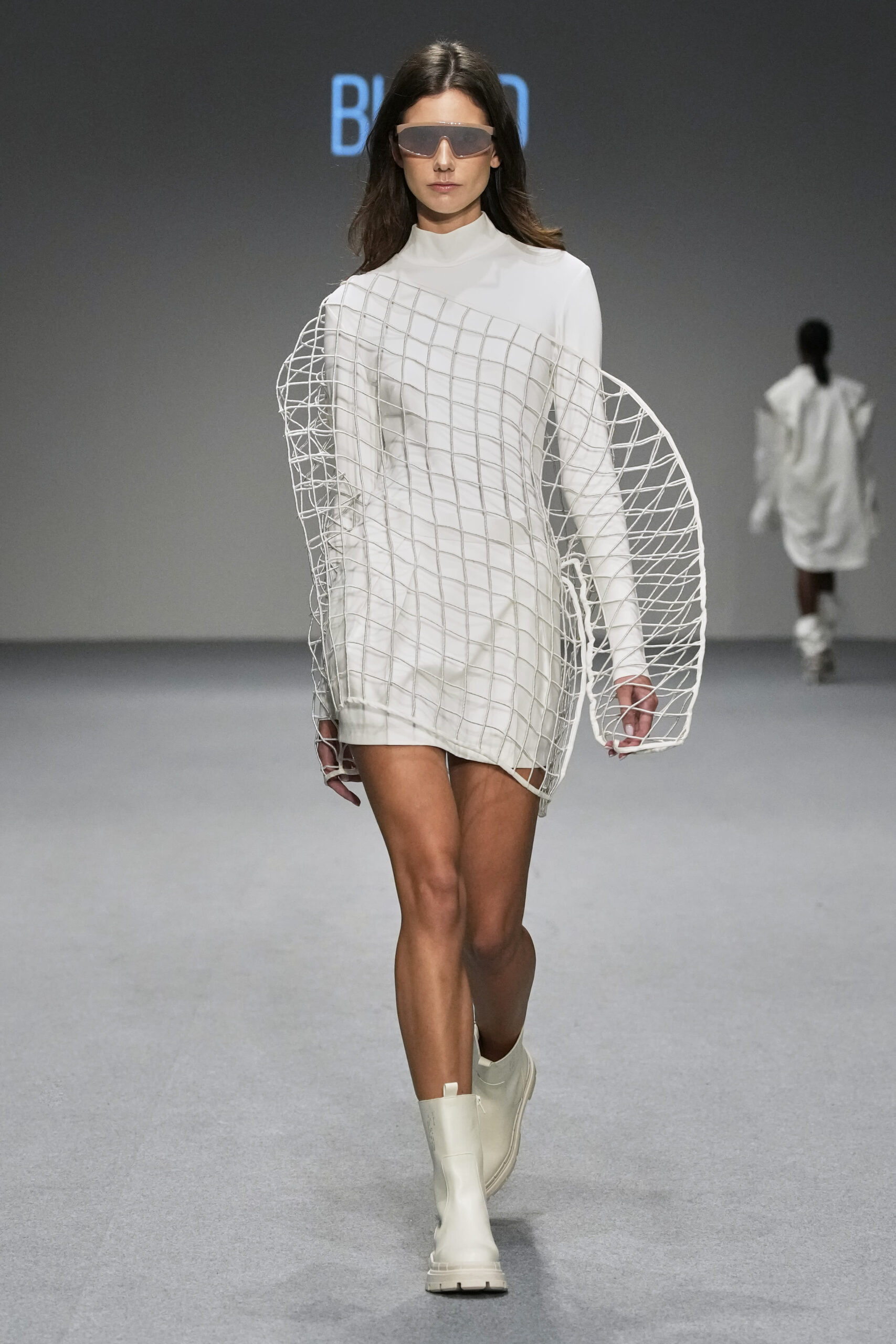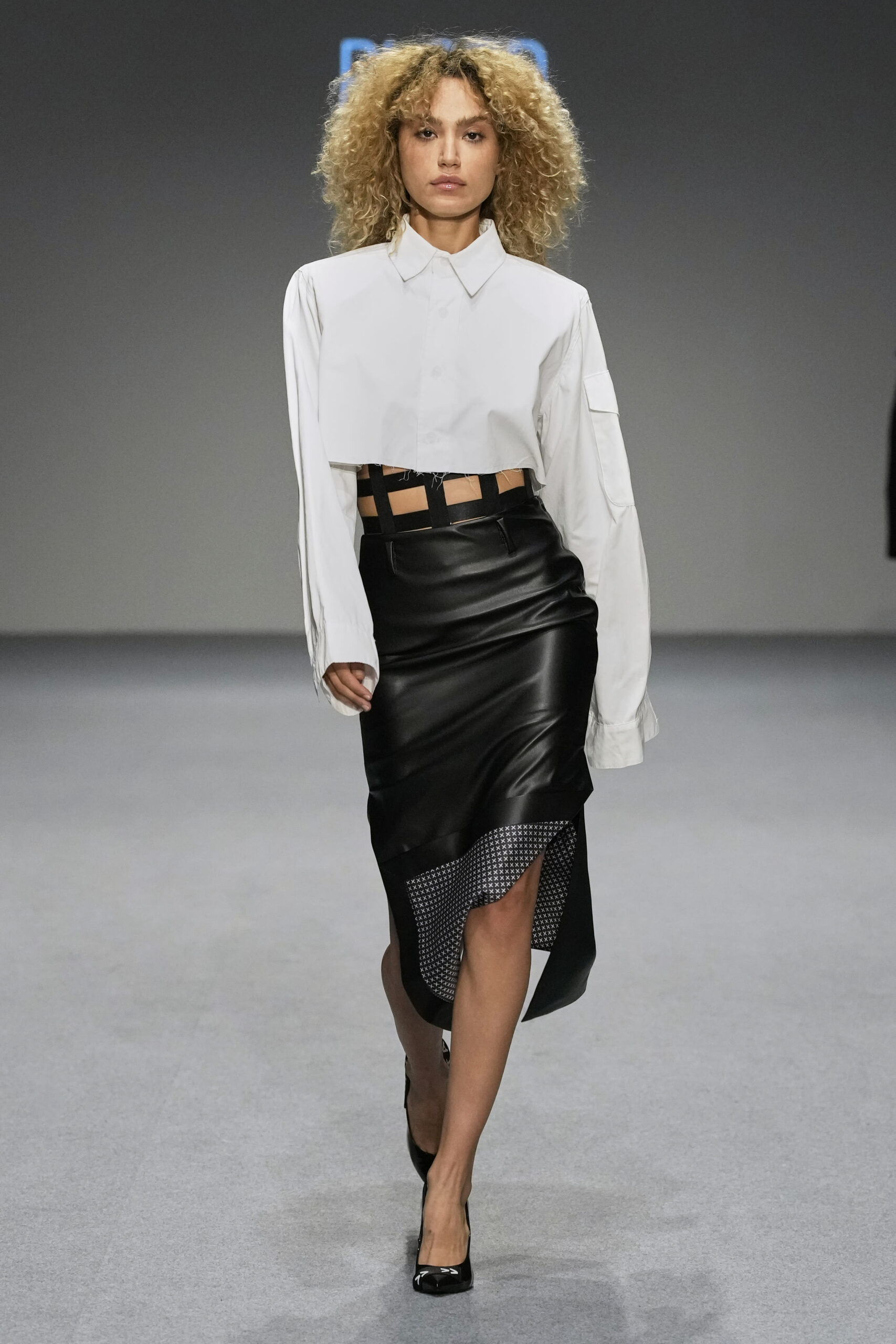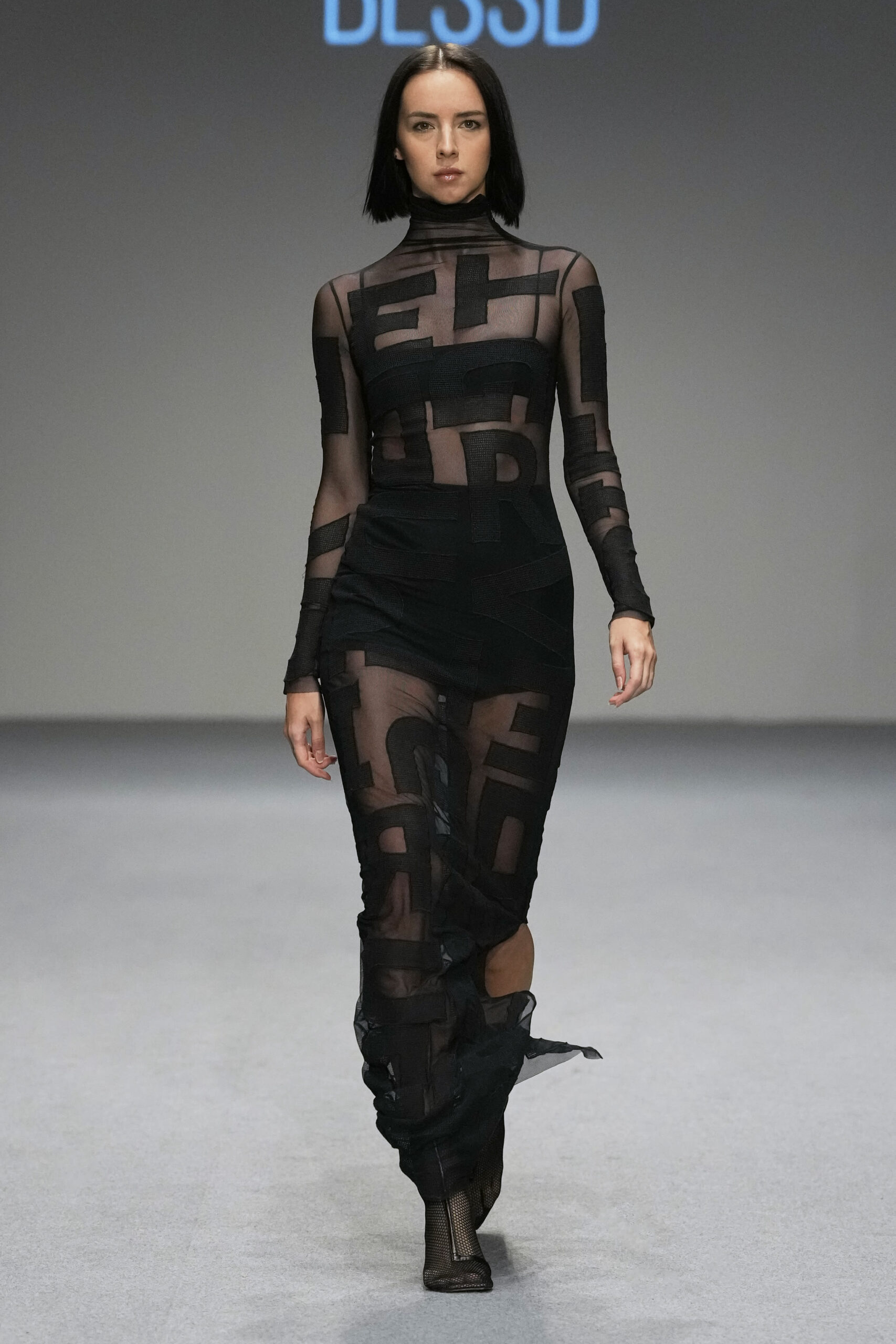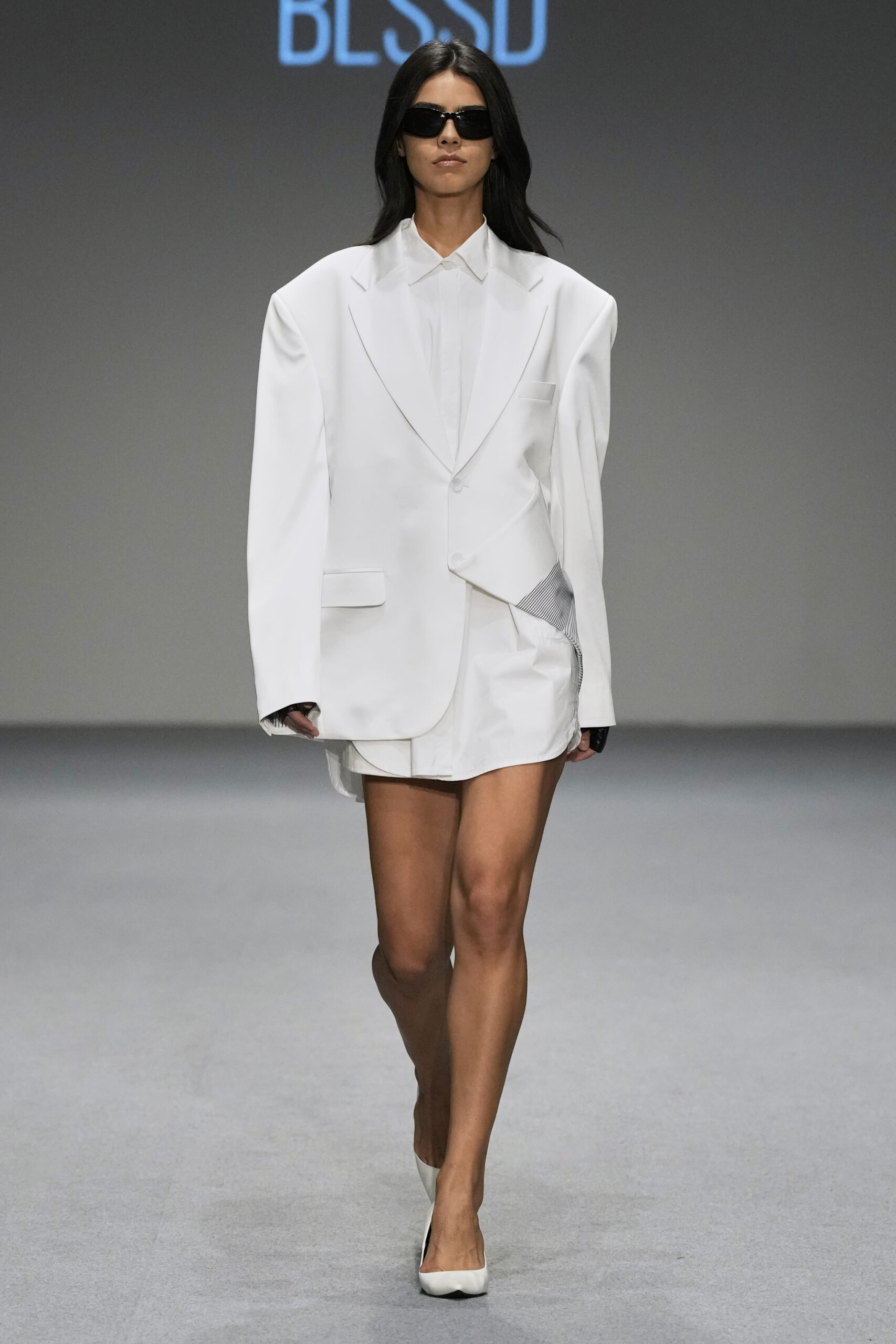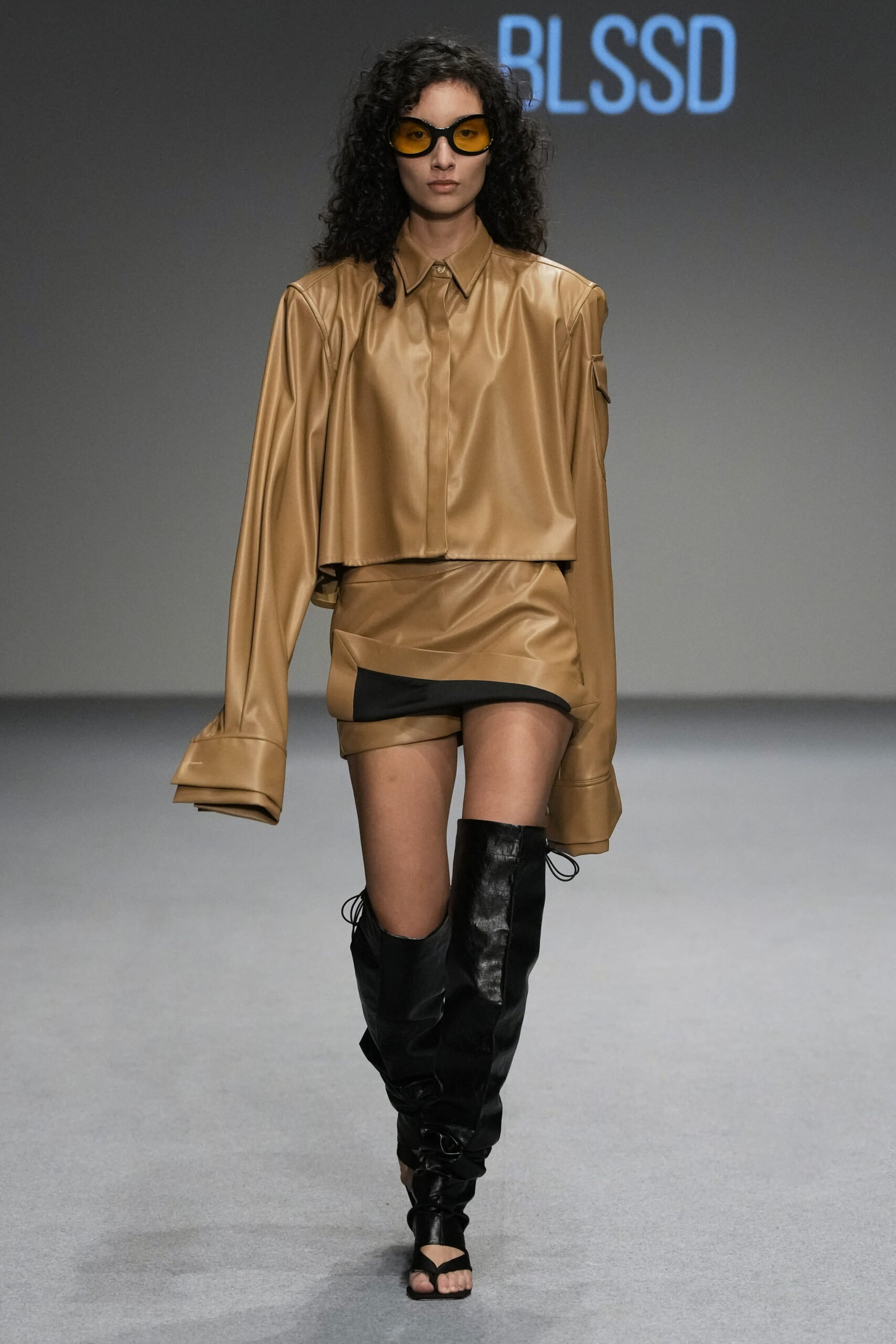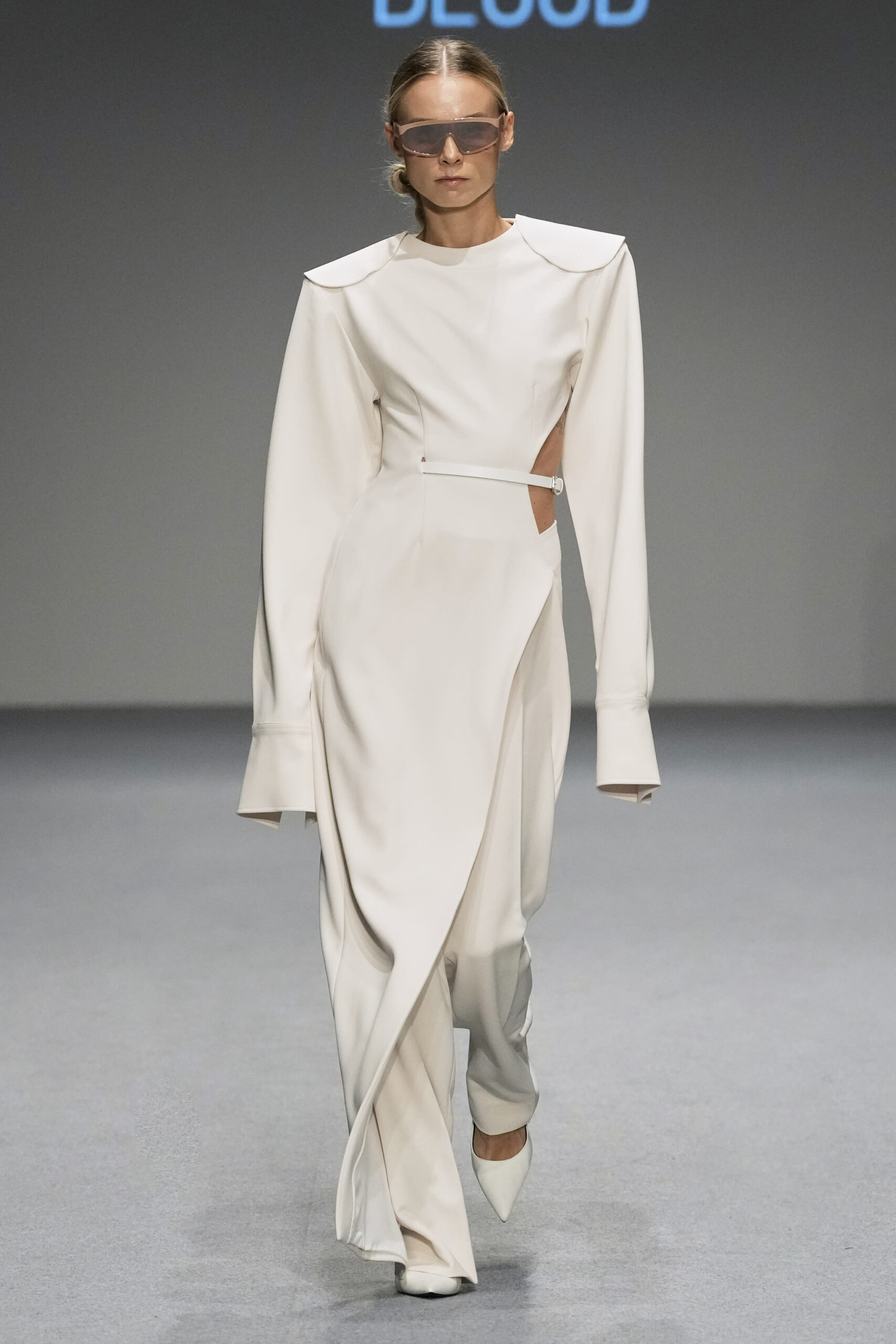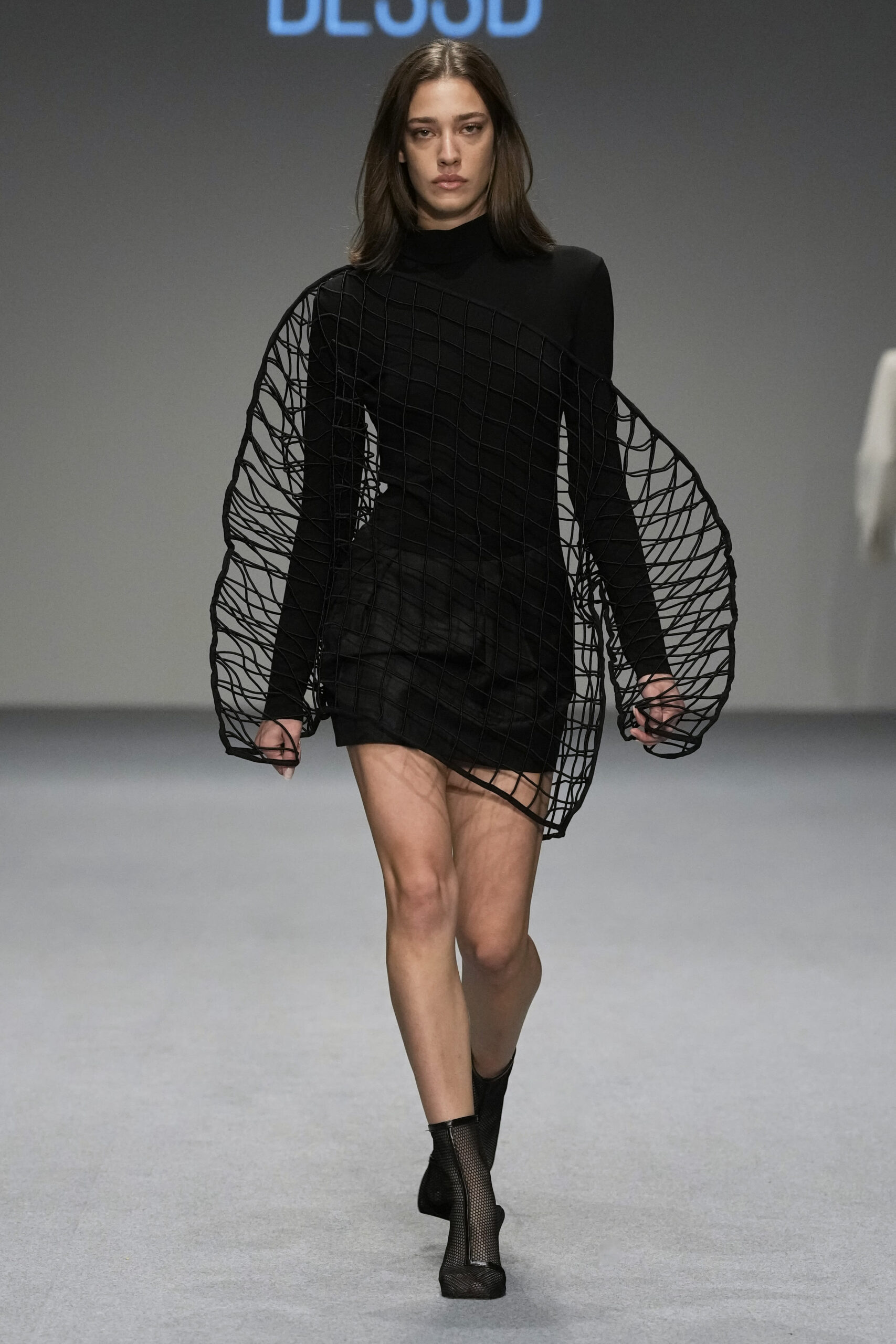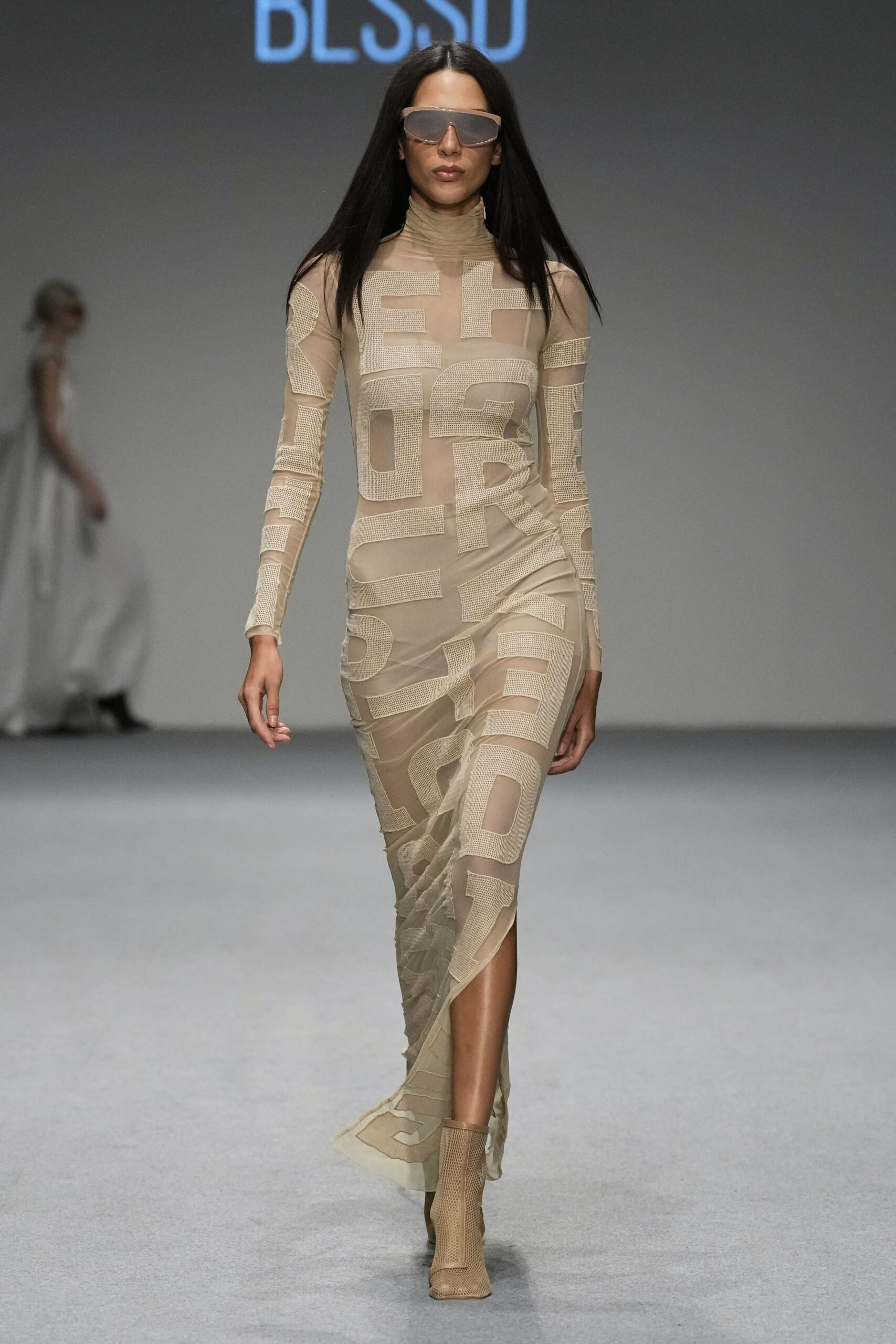 ALSO READ: 'EMERGENCY ROOM' BROUGHT US BACK TO COOL AND SCHOOL AT DUBAI FASHION WEEK.