Serena Williams is one of the world's most inspiring females, and now she's using her status to help empower other women across the world via her new eponymous clothing line.
The line, called Serena, launched overnight on the star's own website and features daywear and sportswear-inspired pieces. Blazers, dresses, denim pieces sit alongside cuts emblazoned with slogans like "I am beautiful. I am strong" which the star told WWD were designed as "a friendly reminder, just in case you forget; if you're having a tough day, you look down and you're like, 'You know what, I got this. I'm strong, I'm beautiful, I got this.'"
Serena also described the pieces as being made for the "practical woman" saying, "Our prices are practical, our fabrics are practical, but [the customer] is also a smart woman, they're a smart girl. These are high-end quality fabrics and high-end quality feels, and you don't have to pay over price for it."
Interestingly, the concept of the collection is focused around an 'S' word. "Mine is 'sure'. My mom's is 'steadfast'. A really good friend of mine who has been through a lot, her 's' is 'survivor'," the 23 time Grand Slam champion explains.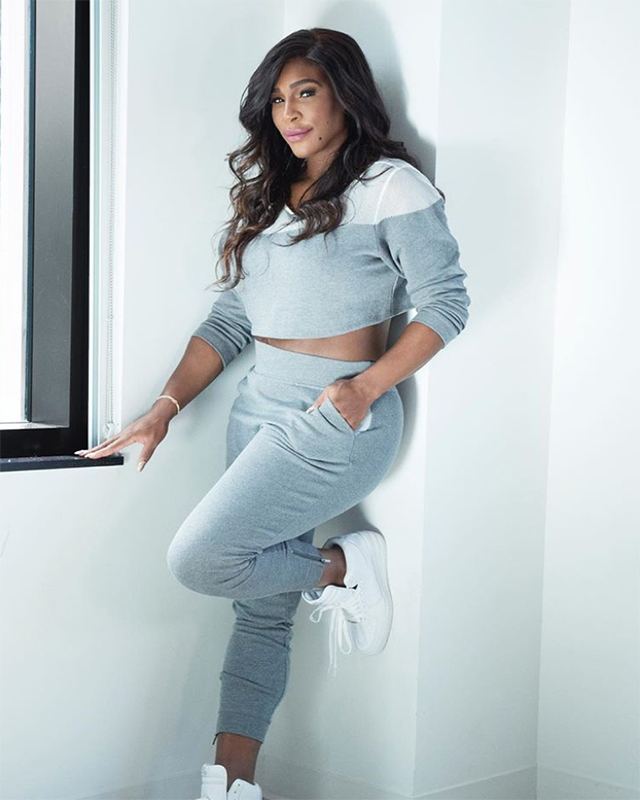 This isn't her first foray into fashion as she's previously designed collections for HSN and Nike, however she says this is the first collection for which she hasn't been limited. "[HSN] gave me so much knowledge and so much practice and so much training. And with Nike, obviously there are so many things I can't do… I've never been fully creative, so that's what this is."
If we had to pick one 's' word to describe the collection, we'd say success.
Now, find out which celeb-favourite and royally-approved designer just launched a high street collection.