Welcome to a prism of the future – a fresh perspective presented by Paul Andrew. For Autumn/Winter '21, the brilliant mind behind Salvatore Ferragamo's collections opted to transport us into a new now, one where freedom, diversity, positivity and youthful elements are combined in a futuristic cityscape.

Although it was like witnessing a scene from an imagined future, the runway still consisted of a collection that was recognisable as Salvatore Ferragamo. Upgrading the typical uniform, the collection – titled 'Future Positive' – featured monochromatic looks set against bursts of colour.

Pieces were tailored to perfection with influences from cinema, militaries, athletics, scuba and more, whilst wardrobe staples such as shirting, knitwear, coats, and dresses were elevated my materials that were driven by sensitivity for the health of the environment.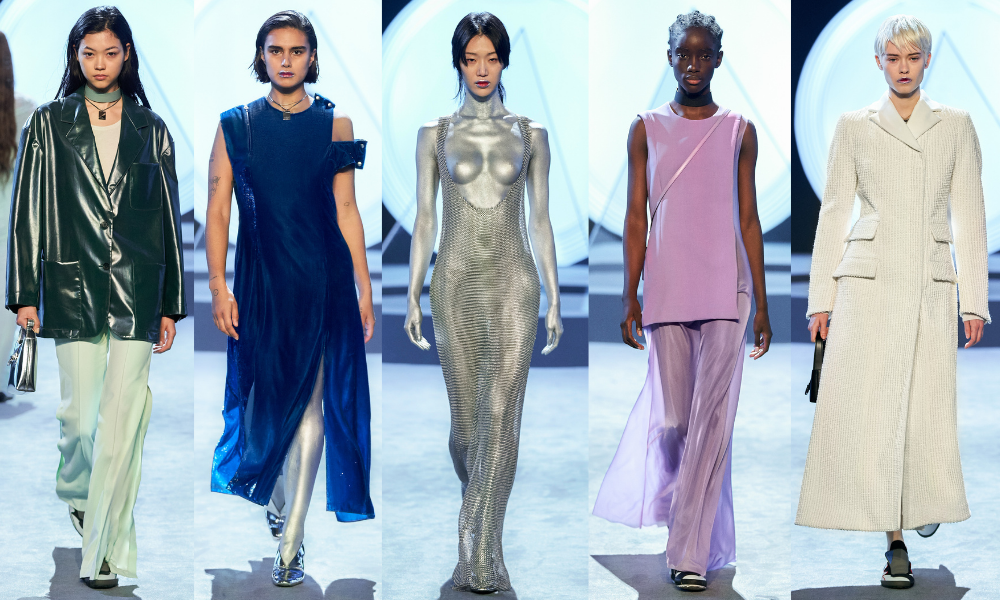 "Pre-millennial sci-fi classics Gattaca, Until The End Of The World, and The Matrix were all cinematic influences – past imaginings of the future that have shaped today," explains the Creative Director. "For this 'Future Positive' collection I imagined the standard contours of today's uniforms as fossilised remnants of a long-forgotten past, freed of all associations of class, colour or creed. This collection proposes new uniforms for a utopian future in which diversity and positivity combine to transform our world for the better."

The concept of sustainability was also at the forefront of the collection with dresses reimagined in recycled materials, and selected accessories crafted from upcycled pre-consumer offcuts.

As accessories and footwear remain one of Andrew's specialities, the collection's newcomers were impressive with key footwear styles including space-biker boots, scuba sock sneakers, the iconic F-heel adorned with rhinestones and the return of clogs. With plenty of arm candy and we're certain we'll be seeing the fashion circuit flaunt these this season, the collection consisted of the Nano-Trifolio, reimagined in a rubberised nappa whilst the Studio bag came in a different volume.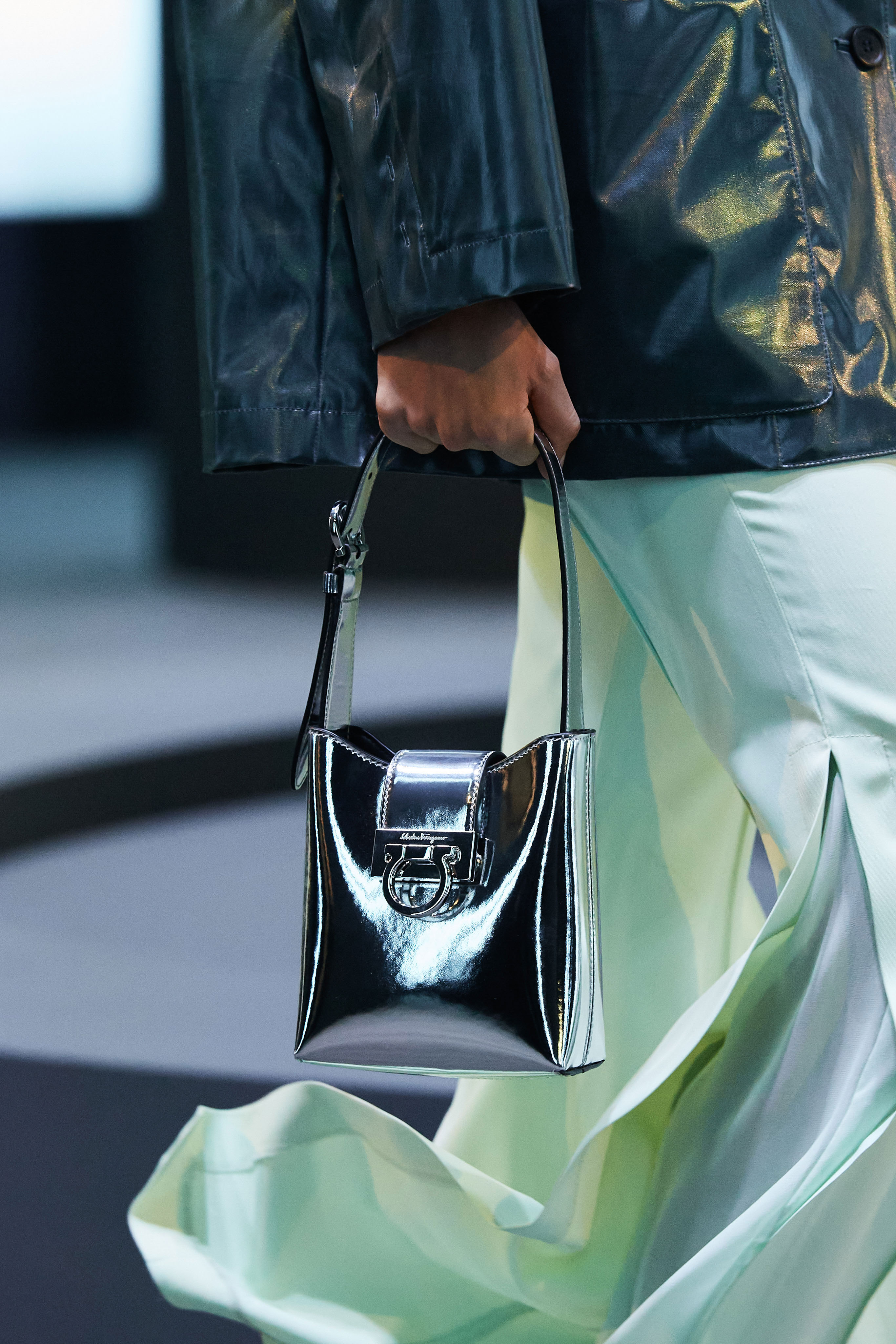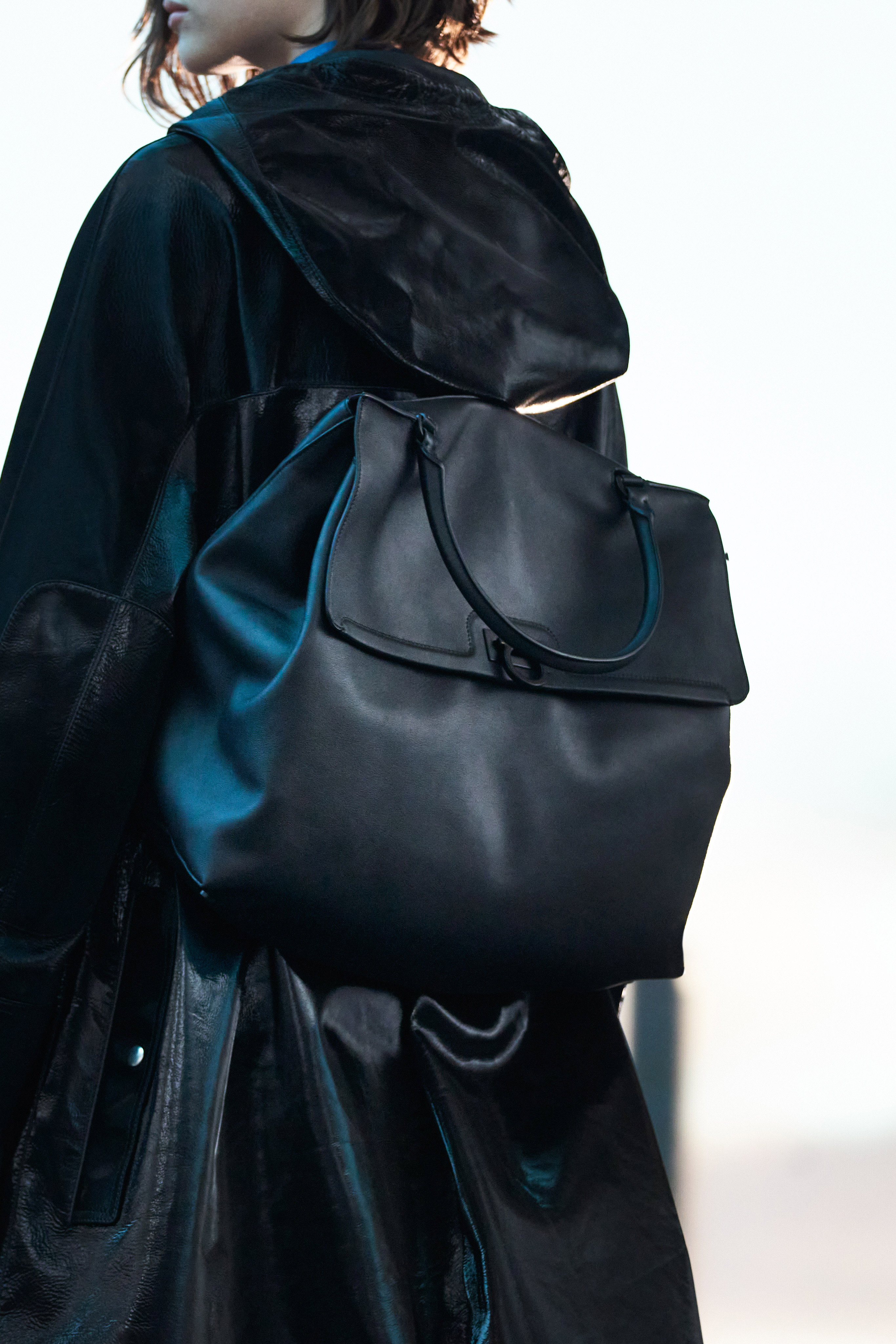 Overall, the collection is fuelled by optimism, hope, and comes a story rife with glittering possibilities.