Ever since Riccardo Tisci joined Burberry as Chief Creative Officer in 2018, all eyes were on the Italian designer (previously recognised for his goth streak at Givenchy) to see his new vision for the rich British heritage brand.
Along came his debut for the fashion house in September and undoubtedly, it was one of the most watched shows of the Spring 2019 season. Why? His main message spoke volumes of inclusivity and diversity.
Even for his campaign with Gigi Hadid (released earlier this year), Tisci didn't just highlight clothes for women, but focused on "the boy", "the gentleman", "the girl" and "the lady" as the supermodel morphed into those characters for the campaign.
Now, the designer is taking inclusivity to a whole other level as for his first festive campaign, decided to assemble a new cast of global talent — including hijabi model Ikram Abdi Omar and Italian-Egyptian singer, Mahmood.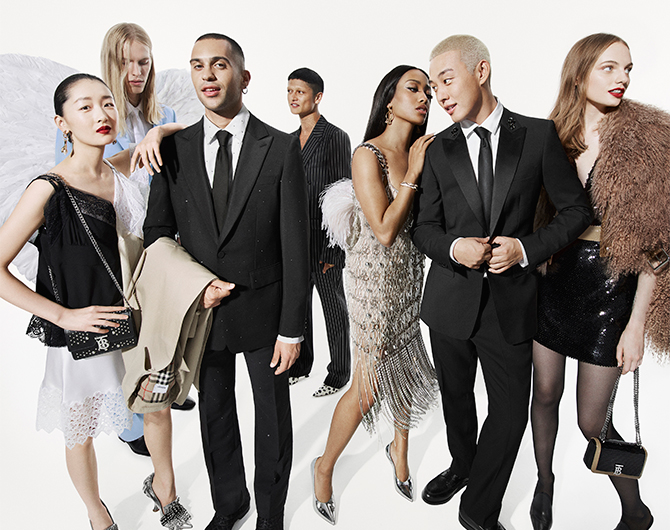 "I am connected to the idea of unity, togetherness and challenging the perception of what love is today," explained Tisci. "This for me is the real spirit of the season. It's one of my favourite times of the year — when I can stop, reflect and reconnect with those who make me feel happy and at home, no matter where I am in the world. I loved the idea of bringing together a group of people that have been so supportive of me since I joined Burberry to celebrate my first holiday campaign for the house."
Also speaking of the campaign, Carla Bruni said: "I love the concept of the campaign — this big group of different people coming together. I had a fabulous time with Riccardo and was thrilled to find myself behind the lens of Mert & Marcus again. On set, Riccardo gave me this feeling of freedom and modernity — his talent is beyond words. You can see that he has this profound and precious knowledge of fashion, and has this simplistic way of using the past to invent the future."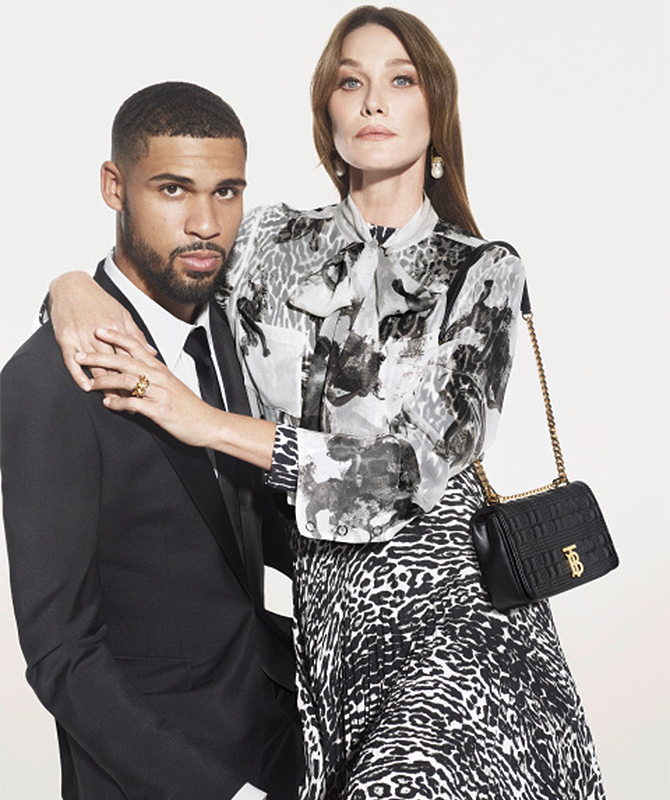 With Burberry's new era comes a major revamp, and for the new festive campaign, Tisci tapped a well-rounded cast that includes Carla Bruni, Fran Summers, brand ambassadors Zhou Dongyu and Yoo Ah-in, Shay, Lea T, Boychild, Wu Tsang, Cecilia Chancellor, Sasha Pivovarova, Marina Morena and Ruben Loftus-Cheek.
The campaign centres around a film of the cast dancing to the soundtrack of 'What Is Love?' by Deee-Lite and is shot by renowned photography duo Mert Alas & Marcus Piggott.
Now, discover fall's most daring boot – courtesy of Kim Kardashian West and Riccardo Tisci.