Trophy Hunting's Dustin Canalin and Kari Cruz co-designed this collection, infusing each piece with their passion for purposeful design and authentic storytelling. Their collaboration with PUMA was facilitated by Emory Jones and June Ambrose, both integral parts of PUMA's creative direction since 2020. The partnership evolved from an appreciation for Trophy Hunting's belief that style traditions evolve with each generation.
At the heart of the collection are personal experiences with uniforms, ranging from Cruz's Bronx youth school uniforms to the everyday jewelry "uniform" in the Bronx. The collection draws inspiration from athletic team uniforms and iconic Puma athlete silhouettes.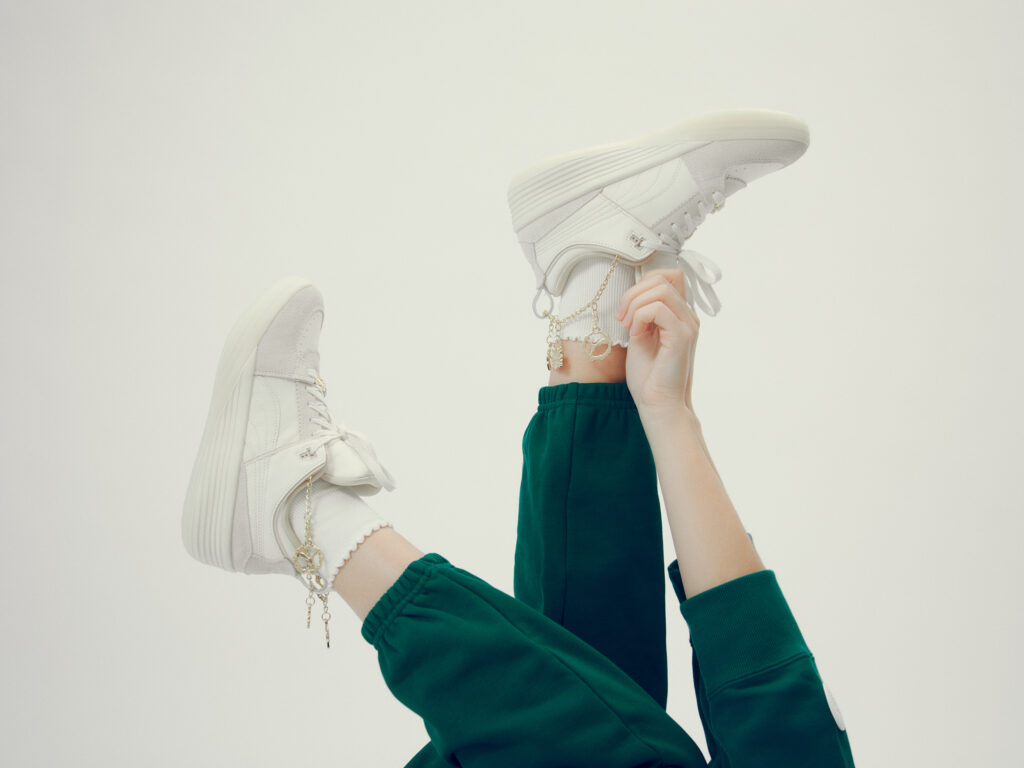 The capsule's trims and hardware pay homage to the gleam of trophies and the enduring allure of gold jewelry, a staple uniform for women in Cruz's Bronx neighborhood. Bamboo-shaped gold hoops are mirrored in hardware details, such as the zipper-pull on the PUMA x Trophy Hunting Full-Zip Reversible Track Jacket. Gold nameplate detailing graces the back of each jacket and appears as shoelace charms on selected footwear styles.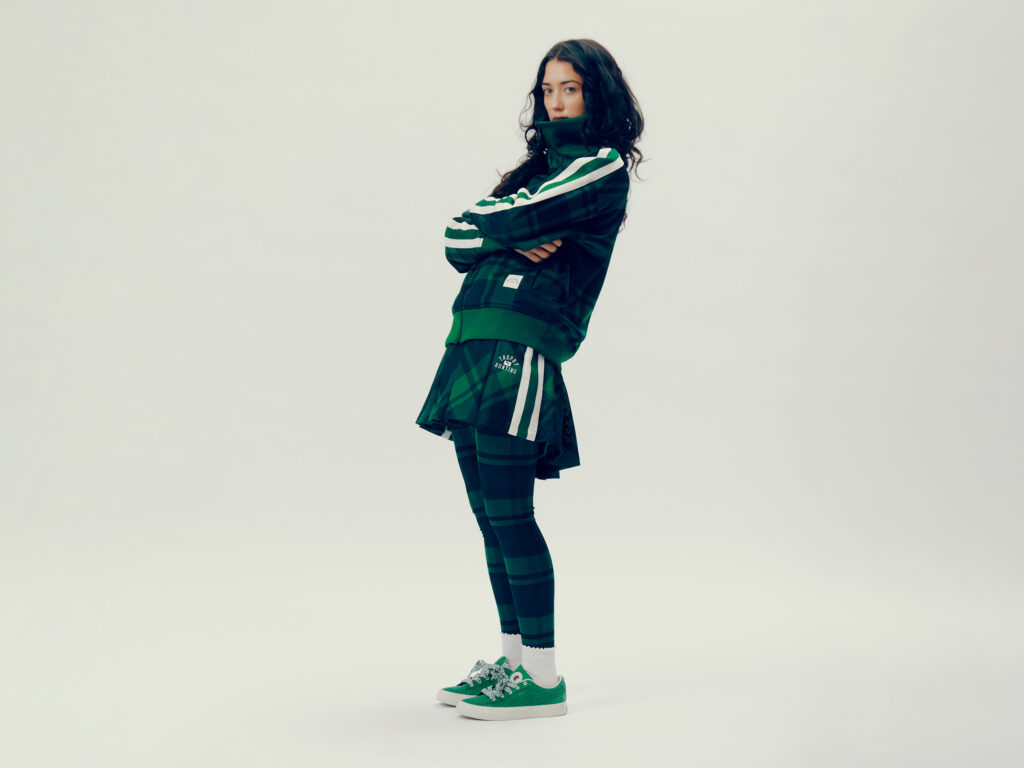 Showcasing Trophy Hunting's signature Blackwatch plaid, the collection includes a heavyweight mesh performance skirt, biker shorts, and leggings in PUMA's Drycell fabric, as well as a full-zip reversible jacket. A standout piece is the PUMA x Trophy Hunting Varsity Jacket, a modern take on the prep-school classic in luxe satin, fully reversible with a faux-fur Duck Camo print lining.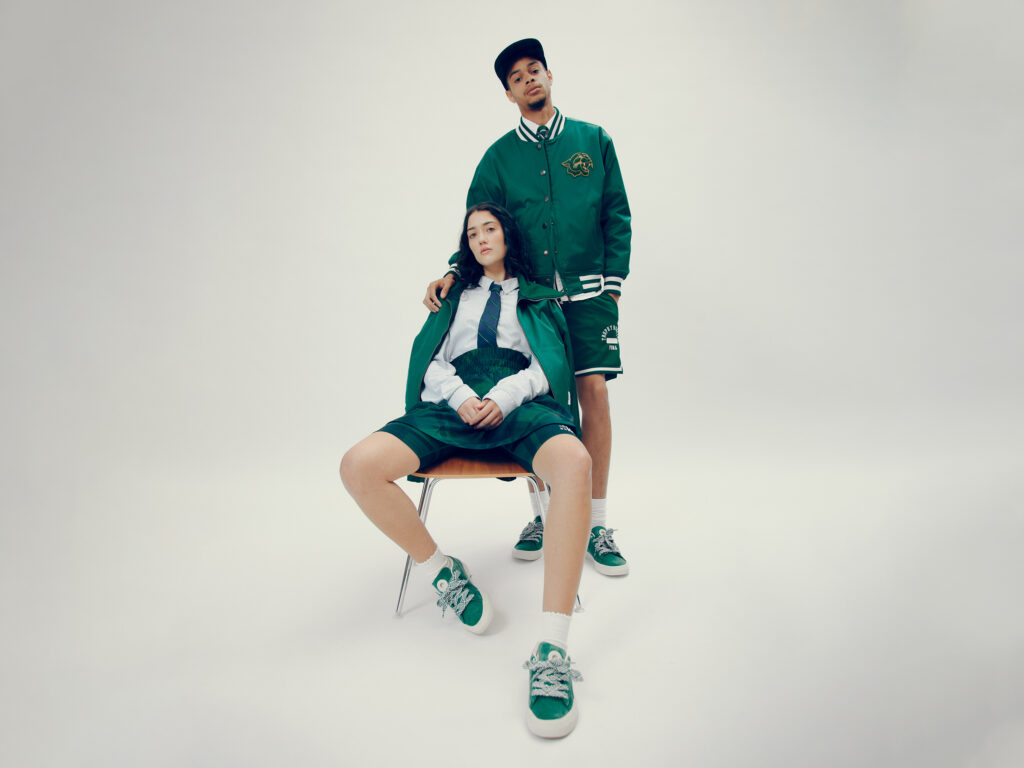 The PUMA x Trophy Hunting Footwear collection reinterprets three iconic PUMA basketball models – The Clyde All-Pro, The Slipstream, and The Suede. These shoes blend prep-school inspiration with high-quality leathers and suedes, creating a new everyday luxury silhouette for footwear enthusiasts.
ALSO READ: NO, DIOR DID NOT REPLACE BELLA HADID WITH AN ISRAELI MODEL. HERE'S WHAT REALLY HAPPENED.