Like a lot of us living in lockdown, brands too, are trying to embrace this new normal and Prada is the latest name to expand its horizons in the face of COVID-19.
This time, the luxury Italian house will debut a new series, titled Prada Possible Conversations, via live dialogues broadcast on the label's official Instagram account.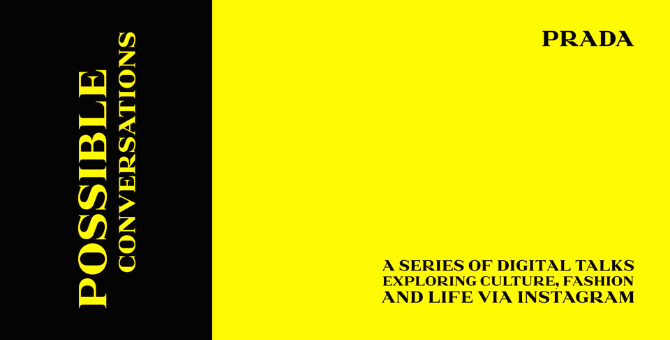 The new project will bring together individuals (think thinkers, cultural arbiters and fashion figures across the world) for conversations that will center on different themes and industries such as fashion, art, architecture, literature, philosophy, cinema and psychology — where you'll also be able to participate in the discussions.
The first Prada Possible Conversation episode is scheduled for April 14 at 6PM, CET (that's 8PM local time), and you can expect to hear from Artistic Director of Jacquard x Google Arts & Culture Residency Pamela Golbin, and fashion journalist and critic Alexander Fury, who will talk about "Fashion in Times of Crises".
Discover more about "Prada Possible Conversations" via Instagram and the brand's official website Prada.com.
Now, take a look at how Cartier is battling the COVID-19 pandemic.