Considered arm-candy for celebrities and royals alike — think Kylie Jenner, Sonam Kapoor, Nicole Kidman and Queen Rania — cult brand L'AFSHAR is doing more than serving as the accessory brand du jour and is giving back during the current global crisis.
The Dubai-based brand known for its range of mini handbags that are as coveted as they are cute, have launched a new limited-edition bag for the benefit of Doctors Without Borders — the humanitarian organization that provides medical assistance to those affected by conflict, epidemics, disasters, or exclusion from healthcare.
Titled Sierra, the stunning new piece comes complete in a purple hue and the shade is an ode to the seventh and highest chakra symbolising spirituality, strength and passion — which is what we all need during these unprecedented times.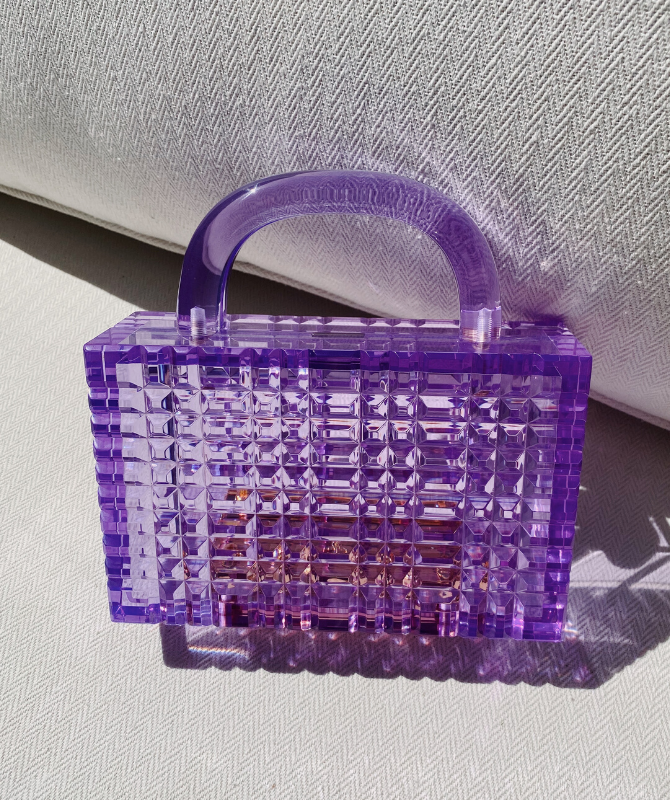 All proceeds from the new Sierra purchase will go to Doctors Without Borders. Priced at Dhs3,674, the Sierra handbag can be purchased on lafshar.com.
L'Afshar supports Doctors without Borders (MSF) and their Covid-19 Crisis Fund. Proceeds from the Sierra Purple bag will be donated to their campaign that we are supporting. Find more details on the following link: https://yallagive.com/charitycampaign/covid-19-crisis-fund '*This campaign is registered in the UAE under permit #2987 by the Islamic Affairs & Charitable Activities Department (IACAD). 10% of your donation will go to the International Humanitarian City's emergency preparedness and response work, 4% of your donation are subtracted in fees for YallaGive.
Now, discover how these regional artists are getting through the pandemic with art.