Welcome back after a weekend of headline-spinning shows in Paris. There couldn't have been bigger names in one weekend even if we tried to think of more.
From Celine to Loewe to Hermès, the fash pack (and us) had the hottest invites in the world.
Here are the collections that spoke so much truth for 70s fashion…
Chloé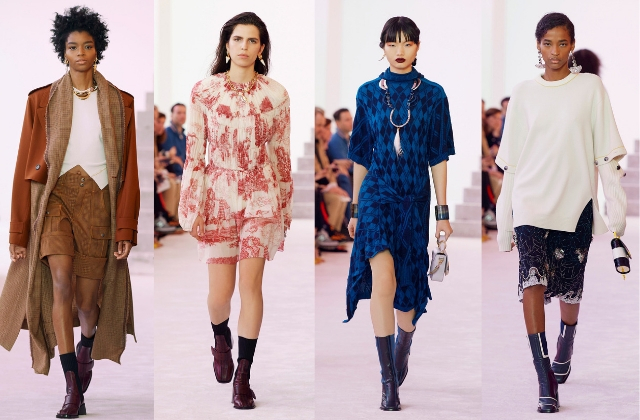 What went down: Creative Designer Natacha Ramsay-Levi is putting out all the stops for this collection. After two years in the hot seat, she's coming into her own with looks that are slowly moving away from boho vibes and embracing more decidedly chic undertones. She's said that for F/W'19, the Chloé girl is navigating "the volatile territory between love, passion, and commitment." True to the brand's aesthetic, there are a lot of free-flowing pieces but there are also more tailored numbers like equestrian-inspired short suits with some bitey bomber jackets. Of course, the 'C' cross body bag continues to be a staple in the accessories department.
Loewe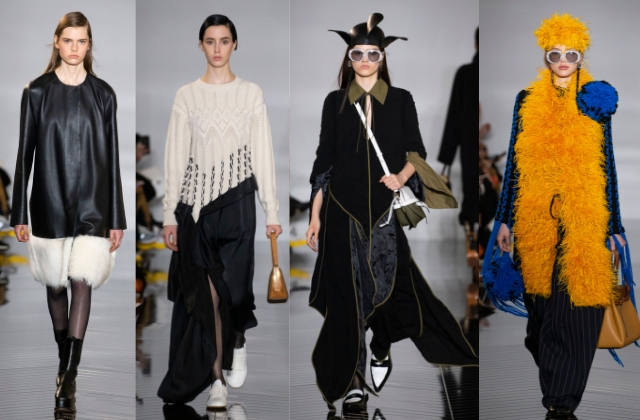 What went down: Big hats off (pun very much intended) to Creative Director Jonathan Anderson for producing the most talked about headgear on the internet right now. The part-cloche-part-animal hats, were kind of well, odd but they still managed to capture the fash pack's imagination – we'll be seeing a lot of this on some street style ensembles, no doubt. By its very nature Loewe is a leather line and true to form, leather came in spades. We heart the black and brown leather shift dresses. Most of the other silhoutettes give a nod to wearability and comfort with lots of skirts and dresses skimming the ankle. And finally, Loewe will wrap us up against winter's frigid temperatures in fuzzy scarfs, like the Sesame Street yellow one.
Balmain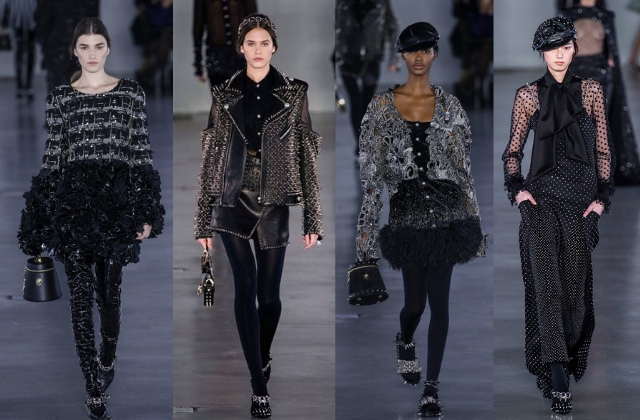 What went down: There was a lot of punk action at Balmain. Creative Director Olivier Rousteing laid the stud motif on pretty thick – telling critics he was inspired by troublemakers. The colour palette was uniform between black and white but every pieces of the collection was enhanced with heavy metal on leather jackets shoes, bags, dresses and trousers. And interestingly, according to Rousteing, light wash denim is in for winter – in an 80s-inspired cut. There weren't many breaks from the B&W reel but when colour did appear, it was in the form of lilac and sea foam green. Surprisingly appetising…
Hermès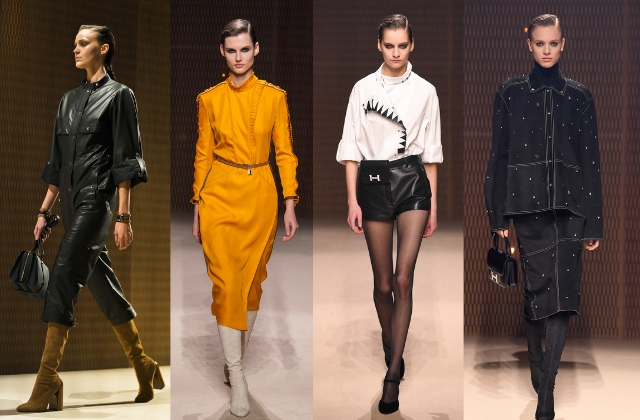 What went down: Backstage Creative Designer for women's wear Nadège Vanhee-Cybulski very bluntly said that she sees "classicism as a modern way of seeing life". And classic this collection certainly is. That Hermès orange came in full force in a dress that can be both formal and casual while some signature thigh-high boots came into play for a more utility feel. Overall, the F/W'19 collection feels familiar, in the sense that it touches on all your wardrobe staples without going too far into unknown territory or staying to close to what's been and done. The over-sized yet cinched in T-shirt puts all of that into perspective.
Celine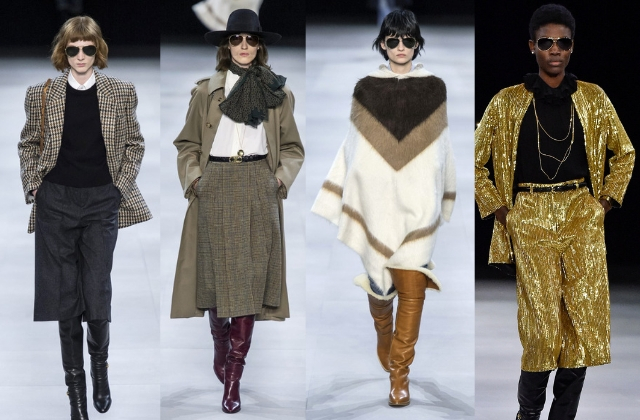 What went down: Fans of old Céline (accent included) will rejoice with Hedi Slimane's second collection for the house. The outpouring of old Céline love on social media since last year must have gotten to Slimane as this collection is truly chic, bourgeois and classic in a kind of glory days way. So yes, this is not Saint Laurent 2.0 anymore. Instead, we'll be channelling our inner 70s goddess with camel capes, tweed skirts and some pussybow neckerchiefs. We know right? Who knew Slimane would come back this way. But! There were some shimmering golden ensembles, too – because, Slimane is a showman after all.
Elie Saab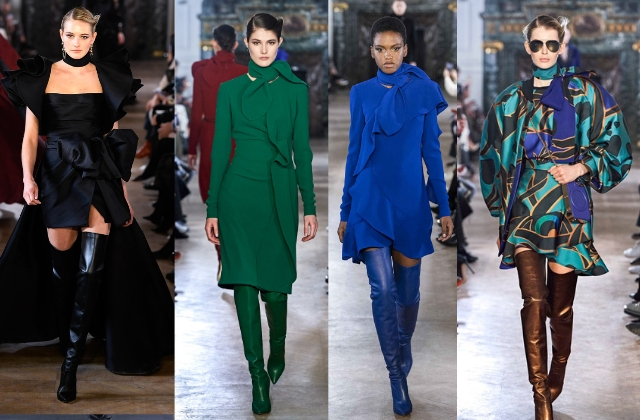 What went down: Bar some monochromatic numbers, Elie Saab pretty much lit the Parisian skies up with his deeply colourful collection. Like most designers Saab took a leaf from the 1970s book of fashion. It started off with an infectious and retro soundtrack that had everybody tapping their feet. But being from the Middle East, Saab honed a collection suited to the region's woman, who loves an array of dazzling and feminine cut gowns. The 1970s came in the form of some thigh-high leather boots (which practically spelt out our name) and some romantic neck scarves. In all, Saab let his hair down for this collection and we loved it.
Now, check out where LVMH are opening a new luxury hotel.