If you haven't heard of Pangaia, then you've probably been living under a rock or aren't big on social media. The brand has become Hollywood's favourite loungewear label, courtesy of its superlative sustainable credentials and unisex offerings, and you'll soon be able to get your hands on the brand – hassle-free.

The materials science brand has officially made its way to the Gulf with an exclusive capsule collection on Ounass, the region's leading destination for carefully curated collections from international and local talent.

The capsule collection, titled Desert Capsule, is tailored for the region with its soft colour palette drawing inspiration from the deserts of the Arabian Peninsula.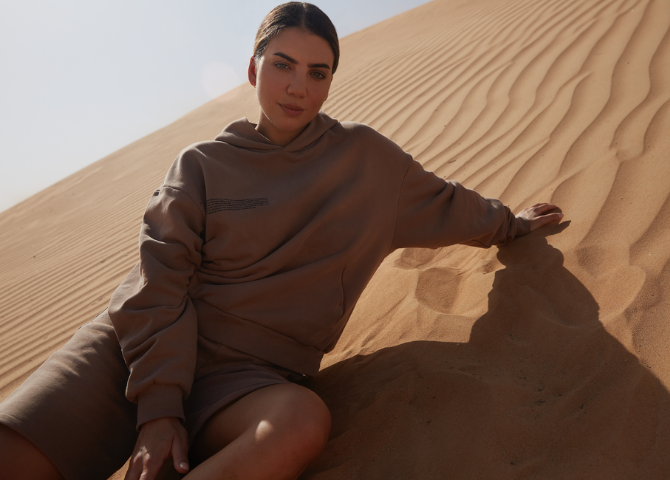 Consisting of a range of hoodies, t-shirts, track pants and shorts, Pangaia's newest collection is your sustainable everyday essentials. What's even better is that you'll look good and feel good as Ounass will be donating a portion of the proceeds to the Emirates Environmental Group for every item sold from the brand.
"Pangaia is proud to partner with Ounass for the launch of the Desert collection. Deserts are vital to the planetary ecosystem. They cover around 20% of the Earth's surface. They are also amongst the most fragile and endangered ecosystems, home to a unique network of species and communities."- Pangaia Collective.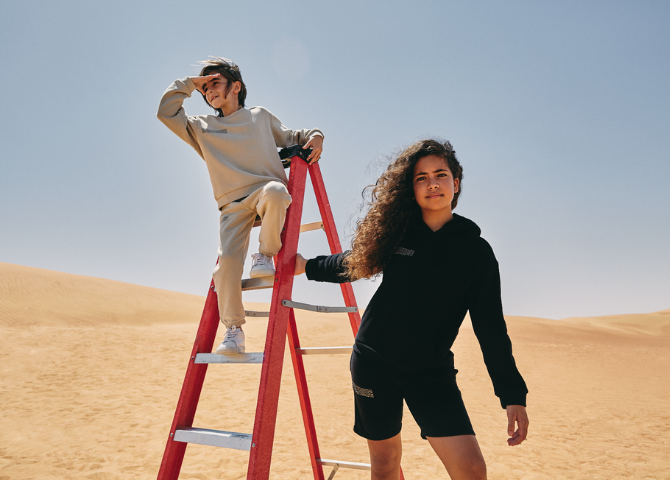 Shop the Desert Capsule collection, available on Ounass.com. You better act fast though. We're certain stocks aren't going to last for much longer.

You can also discover Madiyah Al Sharqi's collections, exclusively on Ounass.com.