Fondazione Prada, a cultural marvel conceived in 1993 by the visionary minds of Miuccia Prada and Patrizio Bertelli, stands as a testament to the profound conviction that art and scholarship are not just valuable but indispensable tools for decoding the ever-evolving tapestry of our world. It serves as a kaleidoscope through which we may glimpse the transformations in our midst, embracing these shifts with curiosity and offering fresh, entrancing lenses for our collective understanding.
Diverse minds converge within the newly formed Steering Committee, seamlessly integrated into the dynamics of Fondazione Prada's visionary landscape. In tandem with President and Director Miuccia Prada, the astute General Manager Cristian Valsecchi, the Head of Programs Chiara Costa, and the dedicated internal team, this committee unravel the profound currents of our era and illuminate the enigmatic path toward our collective destiny. The Steering Committee boasts luminaries from academia, science, art, film, and scholarship. Among its members are Giuliana Bruno, the holder of the Emmet Blakeney Gleason Professorship in Visual and Environmental Studies at Harvard University; Giancarlo Comi, the esteemed Honorary Professor of Neurology at the Università Vita-Salute San Raffaele in Milan; Theaster Gates, an artist and activist, who also graces the University of Chicago's Department of Visual Arts; Alejandro González Iñárritu, the maestro of cinematic storytelling, scriptwriting, and production; and Salvatore Settis, the archaeological maestro and venerable art historian, holding the honored title of Professor Emeritus at the Scuola Normale Superiore in Pisa.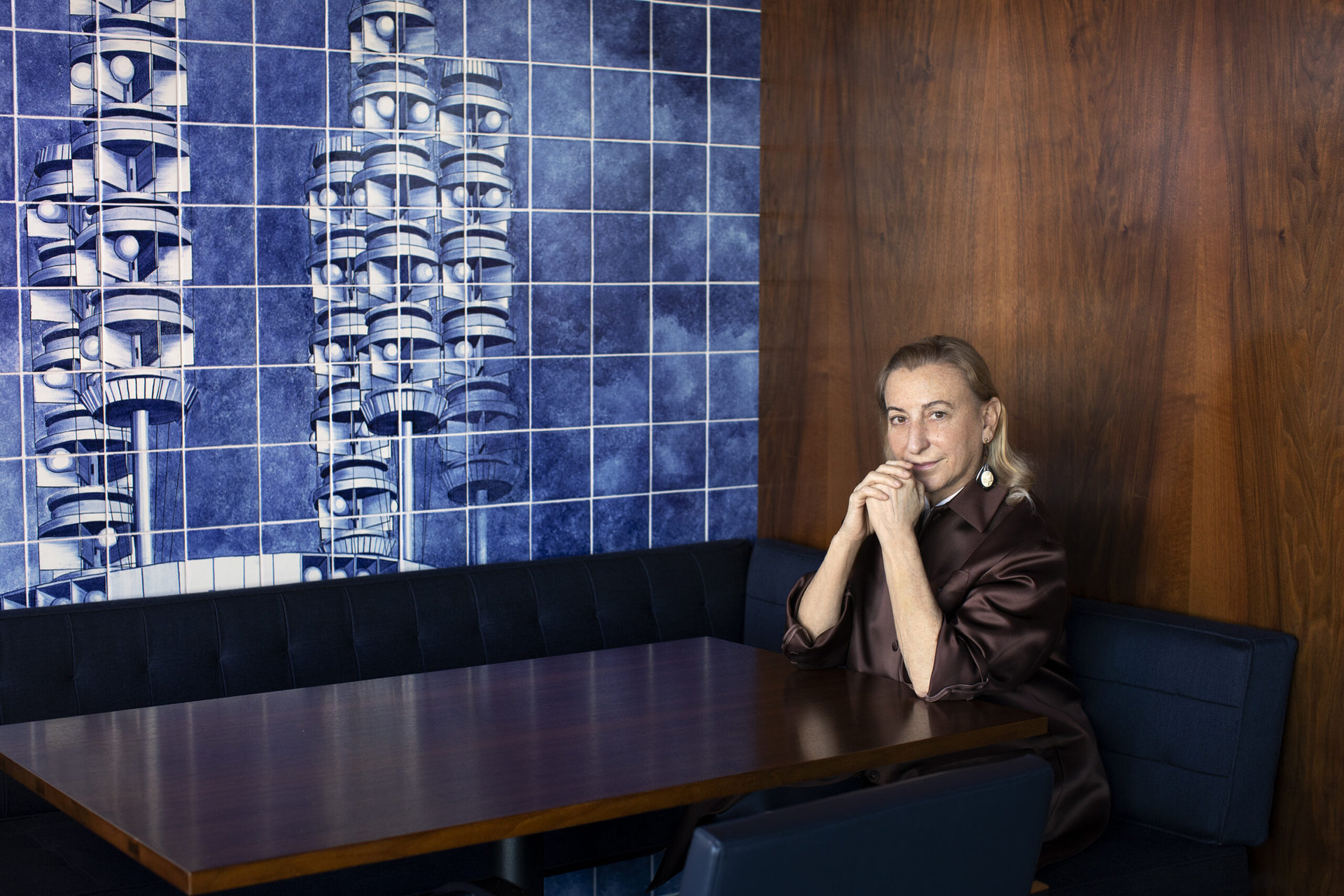 Fondazione Prada radiates its reach through a vast constellation of collaborators, including artists, curators, scientists, scholars, filmmakers, architects, musicians, and intellectuals. Its extensive program, spanning three venues in Milan and Venice since 2011, with additional chapters unfurling in Shanghai, Tokyo, and New York since 2018, establishes a resonant dialogue with a global and multifaceted audience. Within this, innovation and learning flourish, unrestricted by the confines of hierarchical interpretation. Fondazione Prada champions active, inclusive participation, embracing the tapestry of identities, sensibilities, and paradigms woven by diverse communities and individuals.
A special focus is devoted to nurturing the next generation, manifesting in projects tailored for children and students. Educational and exhibition initiatives unfurl in harmony with schools, universities, and research centers across the globe, spanning the realms of humanities, sciences, and visual arts. Fondazione Prada is more than a sanctuary of ideas; it is a beacon guiding the seekers of knowledge through the ever-evolving cosmos of human creativity.
ALSO READ: A DAZZLING DEBUT: SAUDI ARABIA'S FIRST EVER FASHION WEEK UNVEILS 30 HOMEGROWN BRANDS.