Sustainability practices continue at the Miu Miu fashion house through 'Upcycled by Miu Miu', a sustainable ideology that gives new life to pre-loved items. For the last edition, the Paris-based fashion house added its own twist to vintage dresses and following its successful run, Miu Miu has collaborated with Levi's®. You can only imagine the striking play between masculinity and femininity.

Consisting of vintage MADE IN USA men's 501® jeans and Trucker Jackets from the 1980s and 1990s, Miu Miu has reimagined the denim with hand embellished crystals, pearls, florals and all-over diamanté embroideries. The denim jeans were cut off to the thigh (some finished with ivory silk duchesse turn-ups), Trucker jackets were adorned with oversized lace collars and leather.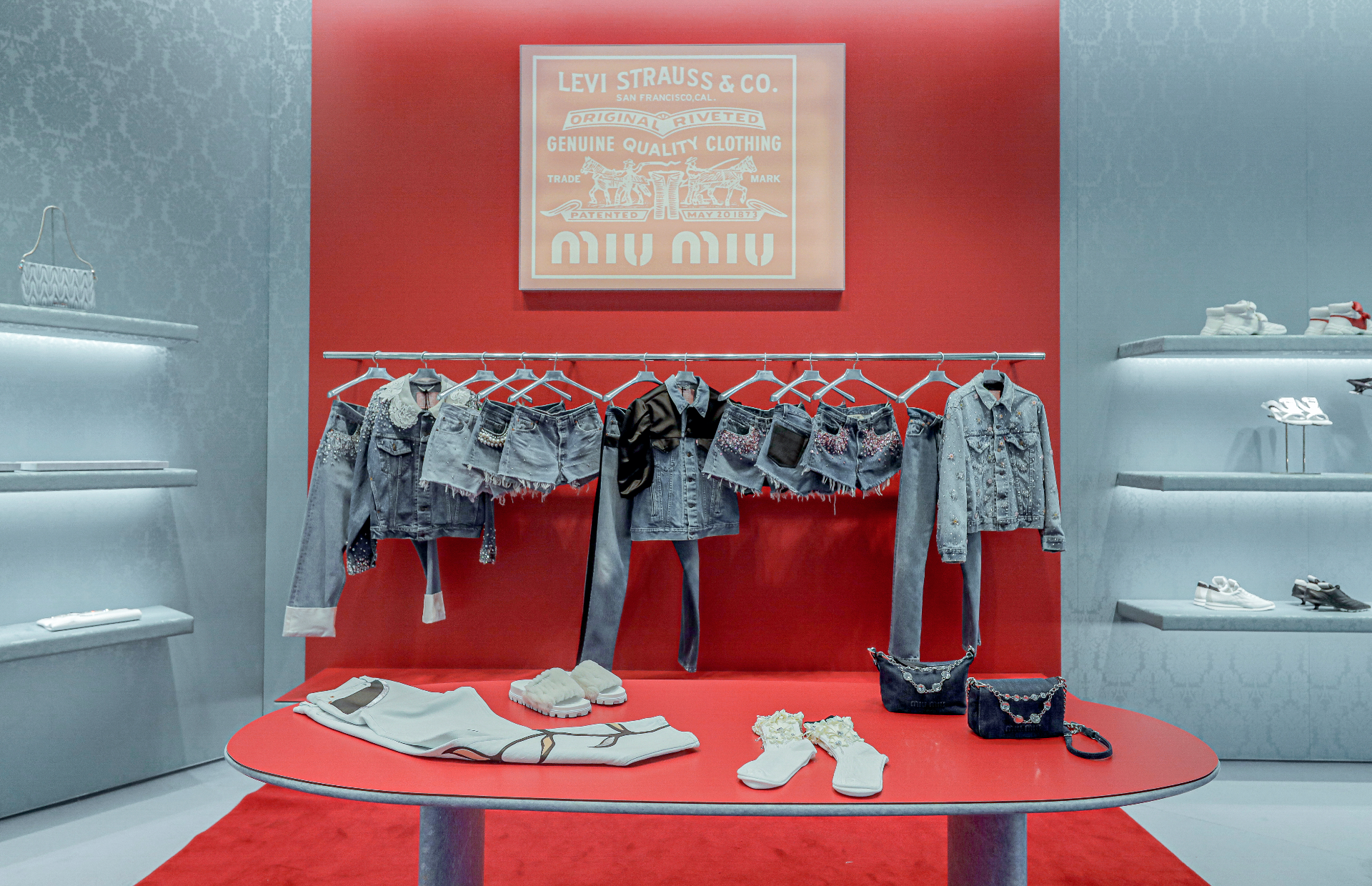 Reinventing these pieces through the Miu Miu lens gives life to the worn and loved items of the past. The iconic Levi's® backpatch has also been revisited with Miu Miu's pink hue whilst the brand's logo is featured alongside – and what makes the collection so unique us that no two pieces in the range are the same.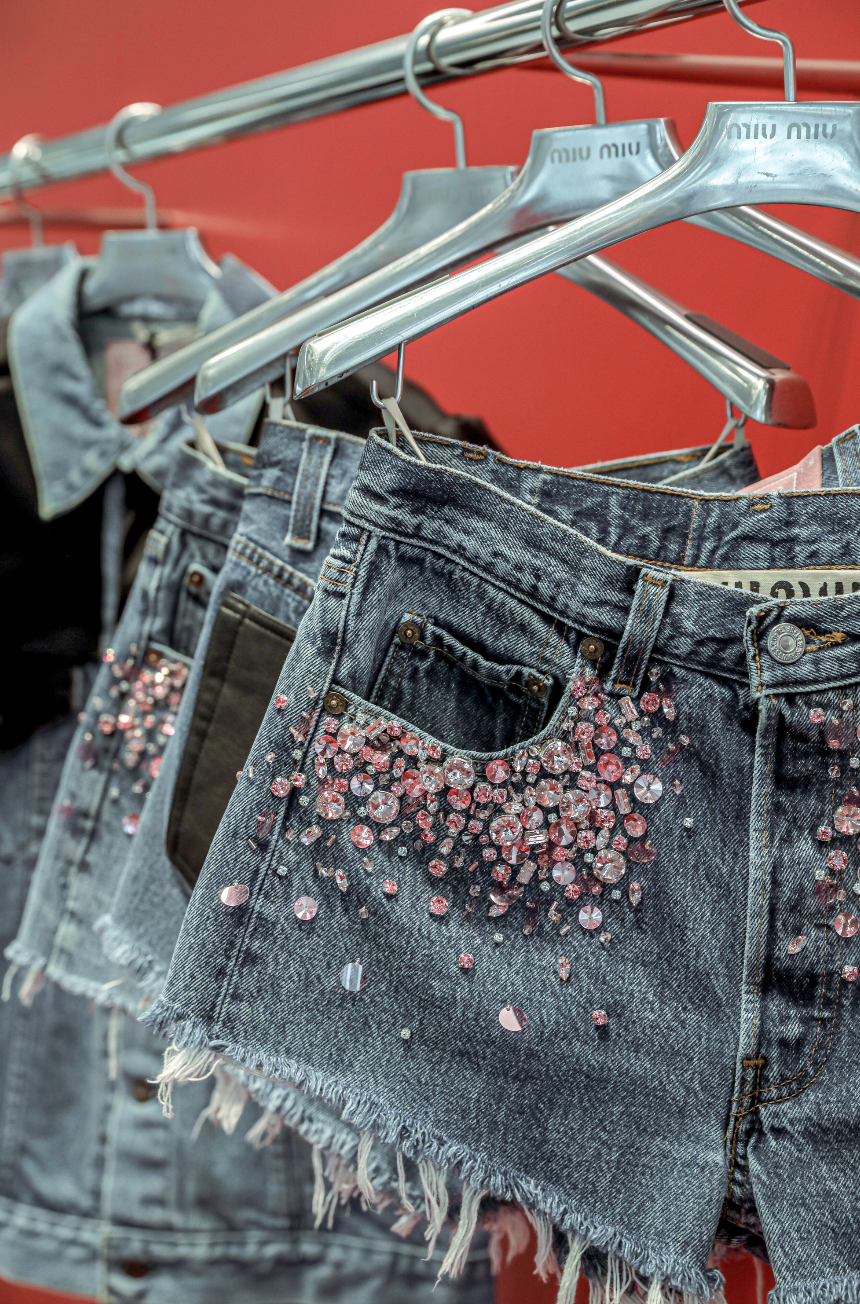 Upcycled by Miu Miu is currently available at Miu Miu's boutique at The Dubai Mall until June 13, 2021.