This season's New York Fashion Week schedule is set to see a slew of changes including an extension of the calendar to include men's shows.
We've already seen Tom Ford make his menswear debut earlier this morning and now, Michael Kors is the latest designer to opt for a change this season.
After several seasons staging his shows at Spring Studios (including the Spring/Summer '18 show that saw the fash pack walk the runway), Michael Kors is moving to the Vivian Beaumont Theatre at Lincoln Centre to host his upcoming autumnal show.
"I wanted the show to be a love letter to New York," says Michael Kors. "I'm inspired by everything about the city — the electricity, the speed, the diversity, the individuality, and of course the art and food and fashion. So much of New York is iconic, from the architecture to the theater to the faces, and anyone who's ever been here has their own New York story," said Kors.
The designer tapped theater poster artist James McMullan to create the show invitations and artwork.
"For me to show at Lincoln Centre, in a building designed by renowned architect Eero Saarinen, with artwork specifically created by James McMullan — that's a New York story I wanted to share with everyone," he continued.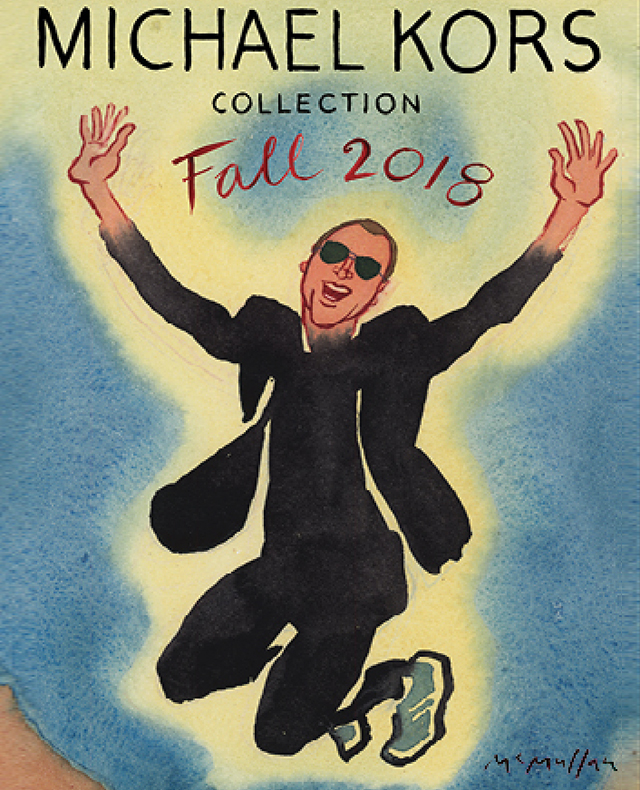 The Fall/Winter '18 Michael Kors runway show is set to take place on February 14, 2018. You can watch the show directly from New York City as it's happening on Buro247.me.
Now, find out were Donatella Versace is set to showcase her upcoming collection show for Versace during Milan Fashion Week.