Day three of London Fashion Week and we're invigorated. Seriously, though, yesterday there was some proper headline breaking shows. We've already gotten a taste of how London is a disruptor in the world of fashion via Molly Goddard, House of Holland, Alexachung and A.W.A.K.E. from our weekend highlights.
But, day three was something else. The combination of Gigi Hadid walking for Burberry for the first time and Victoria Beckham going live on her YouTube channel ahead of her show, well, there was a lot of content to absorb.
Here are the highlights in detail…
Burberry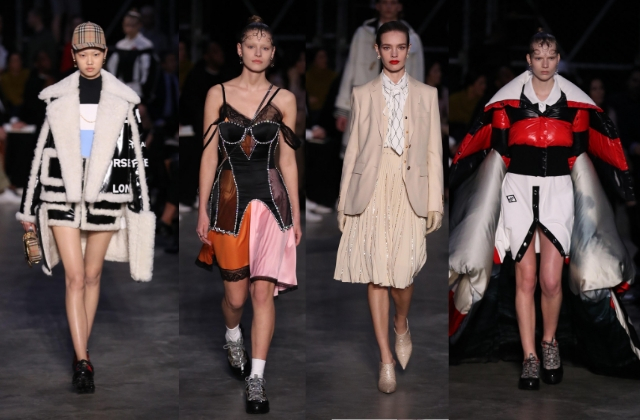 What you need to know: Two words: youth culture. Riccardo Tisci's second season in charge saw a revolt of punk rock and disruption. There was a bit of Black Sabbath in the soundtrack as well as some scaffolding in the set design. The looks went from rebellious to clean (Tisci's beige take was so solid) – in a word, the collection was Britain.
Wish list piece: The shearling coat is all parts comfy and chic.
Vivienne Westwood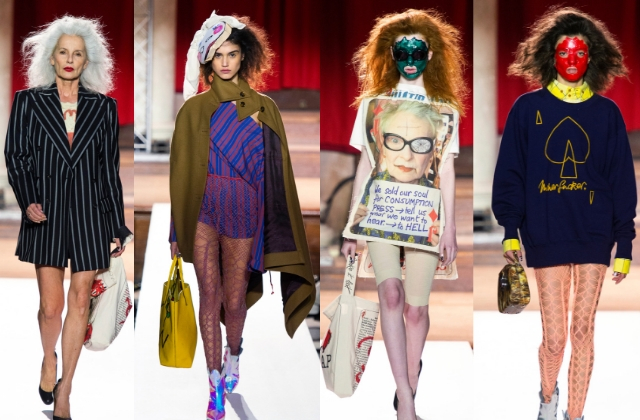 What you need to know: The wacky and wonderful Vivienne Westwood staged an activism-fuelled show for F/W'19. As the models walked down the running, they were practically a commentary on hot issues like climate change and consumerism. The collection was androgynous, fun, oversized and bizarre in the way that only Westwood can achieve.
Wish list piece: We want to wear the playing cards T-shirt on Fridays…
Roland Mouret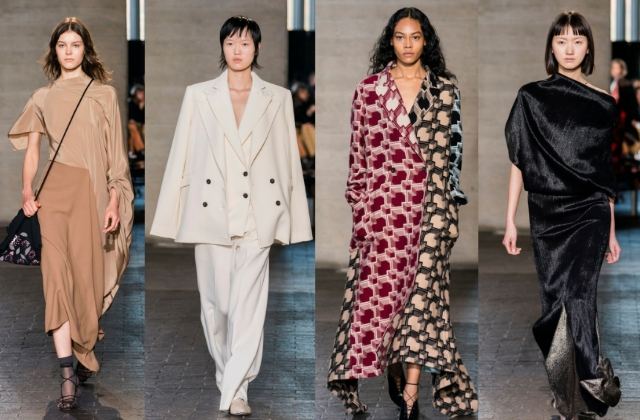 What you need to know: You might be surprised at this, but Roland Mouret was focused on size inclusivity for his F/W'19 collection. The French designer said, "I'm showing a size 20 on a size 8 model. Today, it's not about size or gender, it's about identity." With that, the clothes were generous in proportions with long, draped and fluttery dresses and sophisticated suits.
Wish list piece: The ruched black dress for a cocktail of dreams.
Victoria Beckham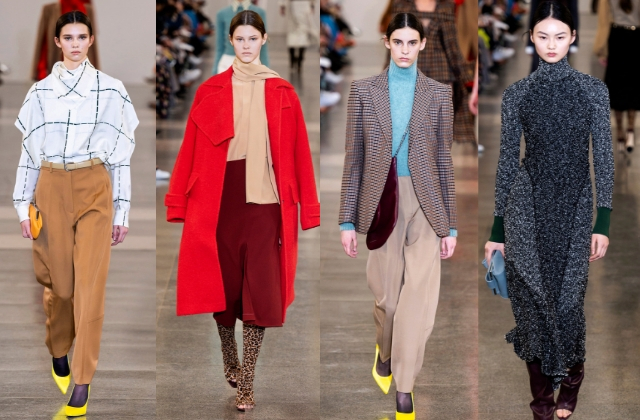 What you need to know: Fuzzy, warm and elegant come to mind when describing Victoria Beckham's F/W'19 collection. Beckham has really listened to her customers by producing everyday pieces that have both ease and glamorous appeal. You'll find pencil skirts, flowy yet tailored trousers, argyle knits and then of course, the core dresses that have come to be part of the VB DNA.
Wish list piece: The standout check coat for indoor a/c situations…
Now, go back to Burberry's livestream on Buro. Middle East.