Stella McCartney and Kendall Jenner's shared passion for horses has traversed their lifetimes, blossoming from their early days as equestrians. As if scripted by destiny, Kendall's tranquil demeanor finds its echo in the graceful companionship of Jean-Francois Pignon's horses, a breed native to the serene landscapes of the South of France—where the campaign was expertly captured. These equine companions, nurtured and guided by Pignon without the need for physical touch, mirror Kendall's ease and quietude.
The symbiosis between Jenner and Pignon's equine companions is an exquisite reflection of the collection's equestrian essence. Rope details, echoing the dance of bridle reins, intertwine with quilted patterns that reinterpret the embrace of horse blankets. Intricately woven Appaloosa jacquards pay homage to a breed deeply cherished by Stella's own family heritage.
But this connection extends beyond the visual realm. A deeper exploration of the profound bonds between humans and horses awaits in the forthcoming phase of the campaign this autumn—an eagerly awaited continuation of this unique narrative.
Material innovation takes center stage, as vegan crocodile-effect Frayme and S-Wave bags are artfully crafted from apple waste, while riding boots step into sustainable terrain, fashioned from the remnants of grape harvests. The collection extends its ethical touch, embracing accessories meticulously shaped from fungi mycelium and the remarkable MIRUM®. The latter, a cruelty-free substitute for animal leather, hails from the world of plants rather than plastic, showcasing its inherent natural circularity—it can be reborn as fresh materials or returned to nourish the earth.
Within the heart of this collection resides an ethos of conscientious creation. A staggering 92% of its composition is rooted in sustainable materials, marking it as Stella McCartney's most ethically-minded winter offering yet. Notably, the brand's longstanding commitment to eschewing animal leather, fur, feathers, and exotic skins remains unwavering—a testament to their unwavering dedication to both style and compassion.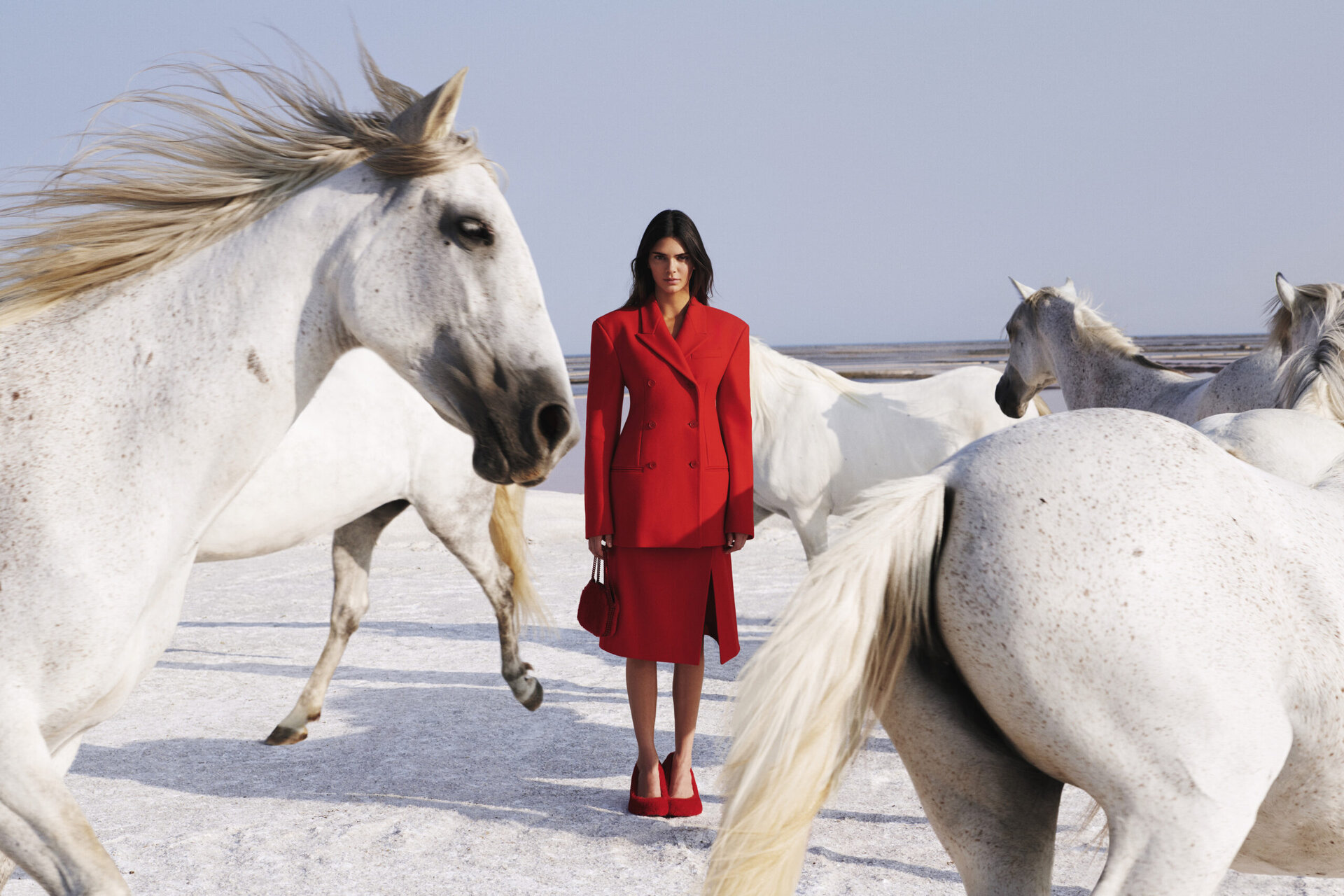 ALSO READ: 5 HOT PRE-FALL 2023 TRENDS TO WELCOME AUTUMN WITH.