It seems like one of the Middle East's leading fashion platforms is back, bigger and better than ever before, and with a twist.
Following a hiatus last year, Fashion Forward Dubai will be making its return to Dubai Design District and will celebrate the best of fashion in the region, including runway shows, couture presentations, ready-to-wear and accessories designers.
However this year, it seems like the platform will be implementing a new change prior to kicking things off in October. Following in the footsteps of several luxury houses around the globe, the next edition of Fashion Forward Dubai will adopt the 'shop now' formula, as a play on targeting digital-savvy consumers.
So now, you'll be able to buy what struts the runway without waiting for it to hit the stores.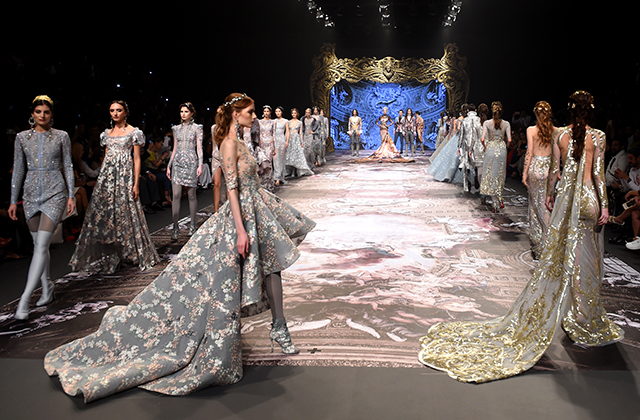 Bong Guerrero, the CEO and Co-Founder of Fashion Forward said in a statement, "The opportunity to 'buy it now' is a key element of FFWD 2019, as we evolve one of the region's most compelling fashion platforms. Given our long-standing and deep-rooted presence in the regional fashion industry, we have come to understand that this is the best way to merge the retail advantage that Dubai has to offer with the commercial objectives of developing and established brands. Based on this we are connecting with dynamic designers, brands, and retail partners to bring our innovative vision to life."
OK. Now, we can't wait!
Fashion Forward Dubai will take place from October 30 to November 2, 2019, at Dubai Design District.
Also, discover Celine's new boutique in The Dubai Mall.