It's been a strong year for colours, overall. First, the maximalist trend has continued to reign supreme, delivering a rainbow of colours into our wardrobes in cool, new combinations. Then, millennial pink came into our lives in a beautiful way with everything from sneakers to shelving, handbags and beauty products painted in the hue.
Now, away from the saturated hues and on to the muted tones, chambray blue mélange is definitely a winning albeit wildcard colour — that even The Row, has launched an exclusive collection for Net-a-Porter, in that hue.
For the season, the Ashley and Mary-Kate Olsen-founded brand reinterpreted key silhouettes from their collections for the leading e-commerce platform and show us how to perfect the monochrome look in chambray blue mélange.
Perfect for the autumnal season ahead, you'll be able to get your hands on an assortment of ready-to-wear pieces including The Row's classic camisole, a long sleeve blouse, a long sleeve v-neck dress, pleated skirt, classic crew neck cashmere sweater and sleeveless turtleneck blouse.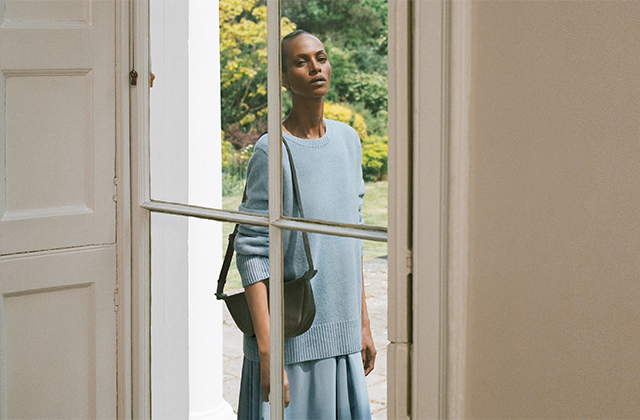 Speaking of the collection, Net-a-Porter's Global Buying Director Elizabeth von der Goltz, said: "Perfect for women on the go who still want to look polished, The Row's high summer capsule of light and wearable pieces will solve any summer workwear dilemma. We love the bare sandal — Net-a-Porter's hit shoe of the season — in this exclusive cornflower blue colourway, which will add a chic finishing touch to any outfit."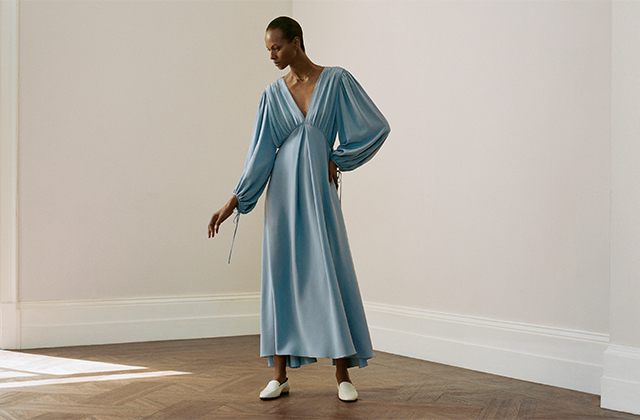 The exclusive capsule from The Row is now available on Net-a-porter.com.
Now, read our exclusive interview with Global Buying Director, Elizabeth von der Goltz, who discussed Net-a-Porter's Net Sustain launch with us.