At the start of his tenure, Hedi Slimane faced criticism and disappointment from viewers as his debut collection not only came when we were still mourning Phoebe Philo's era of the brand, but featured Saint Laurent comparisons and showcased his passion for skinny androgyny — something that was not well received.
However, overnight, we saw a different side to Slimane as he delivered his latest designs for Celine's Summer '21 collection in Monaco, and must we say, he's given the Gen Z generation exactly what they want to wear (without them even knowing).
In a virtual pre-recorded show in Monaco's Stade Louis II stadium, Slimane gave youth the gift of redefining womenswear for the season without the leather, the XXS sizing and androgynous aesthetics but rather, modernising the timeless bits of fashion — think the oversized blazer, baseball caps, denim, midi-length dresses and blousons.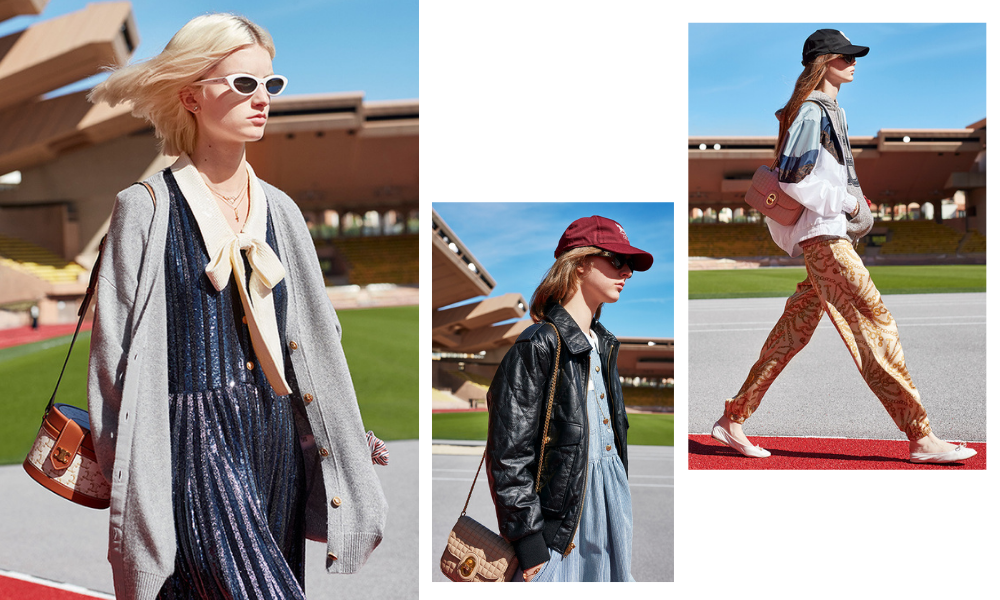 It was almost like Slimane was giving an homage to style icons and the youths that followed suit including Monaco's Princess Stephanie, fashion's Kaia Gerber (who was spotted on the track incognito under a baseball cap and sunglasses) and music's Princess Nokia (who provided the tunes to the show as models looped the track).
Slimane's new language of youth dressing was captured through the Celine lens as athleisure-meets-tailoring was dominant. The men's wardrobe was mixed with body-con sportswear elements (sports bras, track pants and nylon jackets) and distressed denim, hoodies and vintage T-shirts.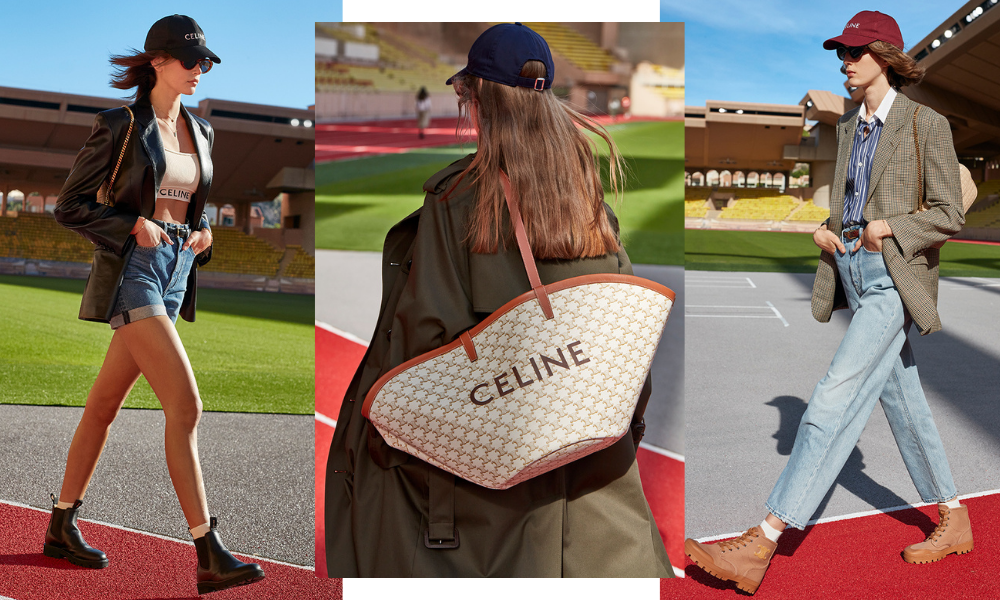 And of course, it wouldn't be a Slimane show without sequined dresses, which were still centrally present but with a modest length and flow. This new proposal of dresses came in the form of more casual and contemporary with a mixture of day dresses, ladylike dresses and evening gowns, ultimately giving us Slimane's new take on laid-back, French-girl chic.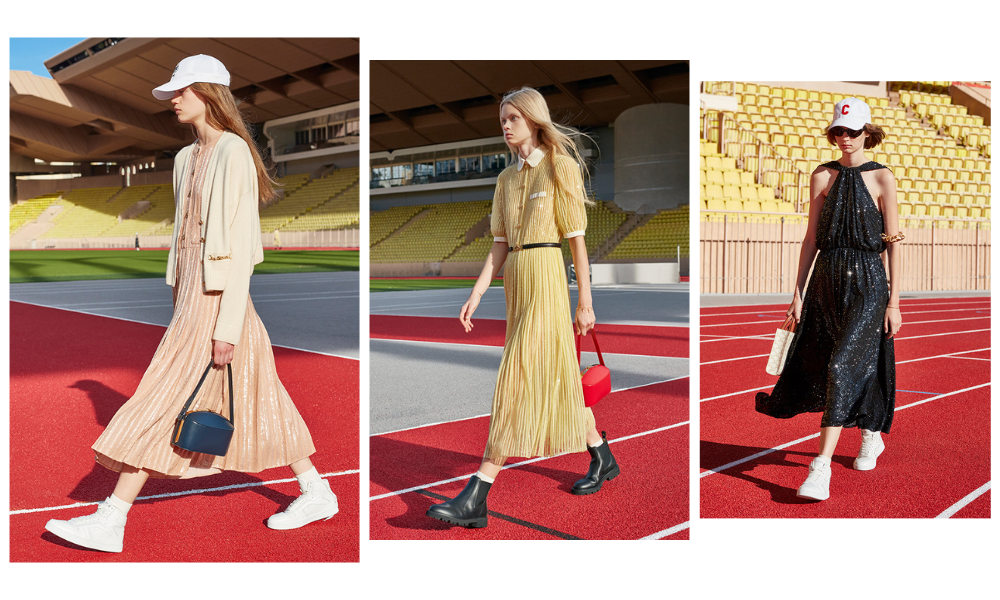 There's a nonchalant coolness than ever before, and we are SO here for it.
Now, discover the details behind the new Celine 16 handbag.